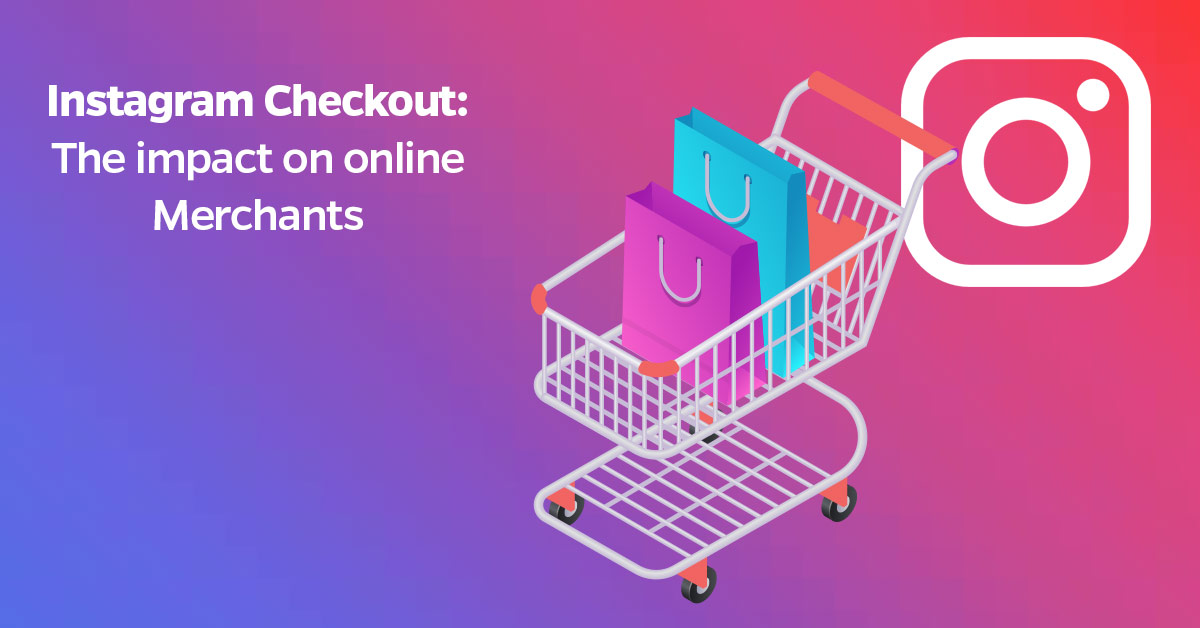 In its bid to become an e-commerce powerhouse, Instagram has rolled out a beta feature known as Instagram Checkout for online retailers and advertisers. With 130 million Instagrammers already tapping to reveal product tags in shopping posts every month, and 80% of Instagram users following at least a business on Instagram, this is a big opportunity for online businesses.
In this article, you will learn about the impact of Instagram Checkout on online merchants.
What is Instagram Checkout?
Instagram Checkout is a feature on Instagram that allows users to view and buy products conveniently and securely within the app.
The feature is a buildup on Instagram's Shoppable Tags, which was launched in 2016. With the shoppable tags, brands can tag products featured in images or add stickers to their stories as shown below.
When users clicked on the tag, they would see the product price with a "view on website" button which when clicked will direct the user to the product's website. The new checkout feature makes it possible for users to complete the payment process right on Instagram.
Why Checkout on Instagram?
With 80% of Instagram's 800 million users following business accounts and 200 million Instagram users visiting one or more business profiles daily, it is necessary to give users the ability to shop within the app.
The Instagram Checkout feature eliminates the obstacles that accompany purchases on Instagram. I.e. redirecting to a website and entering payment details to purchase products. With checkout, users can directly purchase anything they want. A Dana Rebecca Designs survey revealed that 72% of respondents acknowledged making a buying decision based on Instagram. Instagram Checkout removes the friction between social media and e-commerce. It provides a seamless, simple and convenient process to purchase. 
The most important aspect of the Instagram Checkout is that it is secure, and customers can save their payment information in the app to make future purchases more convenient.
Moreover, consider sending a payment successful SMS message to appear more professional and be efficient in your business operations.
Instagram Shopping options
Here are the current options for shopping on Instagram:
Instagram shopping tags – tag items with shopping links and send customers straight to external e-commerce platforms.

Instagram Checkout for brands – The native shopping checkout option for Instagram 

Instagram Checkout for creators – The option for creators to tag products of brands This only works if the brand has the checkout option enabled

Shopping in the 'Search' tab – Navigate to the Search tab in the Instagram app and you will find a 'Shop' option at the top, where all posts that are shoppable will be listed.

Instagram Story shopping – This option is similar to the product tagging options in the Instagram posts, only it's available for Instagram Stories.

Product stickers –  Create a sticker for products that allows instagram users to buy products directly from a story.
Instagram Checkout vs Shopping
The biggest difference between checkout and shopping is that Instagram processes the entire checkout. Basically, you don't need a shopping platform of your own, nor any of the processes that go along with it.
On the other end of things, if you're using shopping tags, you will need to direct users to something like a Facebook store or Shopify page. Essentially, you need to already have a shopping page setup in order for customers to purchase the product.
How does the Instagram Checkout feature work?
Instagram's new features have made it easy to shop products online. Whether you want to shop for something casual or an expensive product like an engagement ring, you can easily view the product, select and buy it in a few minutes.
There are product tags attached to feed posts, stories and explore content as seen below. 
Users can tap on the tags to see the product page for details. On the product page, users can see more product images, showing the different colors and sizes with the blue "Checkout with Instagram" button to pay for the product on Instagram. Users can make payments using apps such as PayPal, Visa, Mastercard, American Express or Discover. There are plans to allow integration with Shopify, BigCommerce, ChannelAdvisor, and CommerceHub with the Checkout feature.
To complete the payment, users must enter their personal details such as name, email address, shipping address and billing information. After the first purchase using Instagram Checkout, user's details are stored securely so that when they purchase products in the future, they wouldn't have to enter their information again.
After the purchase, users will receive shipment and delivery notifications details in the Instagram app. They can track their purchase from the "orders" section of their Instagram profile. The section shows the status of an order, options to cancel, return or contact the brand.
The benefits of Instagram Checkout for businesses
Instagram Checkout comes with its fair share of benefits for companies both big and small.
Purchase a product in just a few taps, all without leaving the app.

No maintenance on personal web shops.

No errors in checkout forms like credit card information and shipping address

No need to add any extra login steps, as the users are already logged in to Instagram.
Instagram Checkout for Influencers and Creators
In addition to adding the Checkout feature for some businesses, Instagram has also introduced Checkout for creators, too.
This means that influencers or creators that create sponsored posts will be able to sell that product directly through their profile.
This eliminates a lot of steps for anxious customers, and allows the seller to promote and sell their products directly to their audience. 
For now, however, the Checkout feature is only available for a very select few, as it's still in beta testing. But, as you can imagine, this will open many doors for lots of influencers in the future, no matter the size of their audience.
5 impacts of Instagram Checkout on online merchants
Checkout increases conversions

by making it easy for users to make purchases. Instead of redirecting users to a brand's websites, they can easily make a purchase without leaving the platform.

Instagram Checkout will provide a level playing ground for smaller brands that don't have great websites. 

Once it will be rolled out, through the Checkout feature, small businesses can compete with big corporations on Instagram. They can reach users and convert them directly through Instagram. This helps to reduce the obstacles associated with hard-to-navigate websites.

Instagram stores users' payment details

making it easy for users to make purchases in the future without having to fill in their payment details again.

With the ease of payment

, the risk associated with abandoned shopping carts is less. 

Brands using Checkout can integrate their sales platforms

such as Shopify, BigCommerce, ChannelAdvisor, and CommerceHub with Checkout. This helps to keep all operations and logistics consistent.
Who should use Instagram Checkout?
Instagram Checkout feature is only available to retailers who sell products and not services. This includes:
Early-stage online retailers

E-commerce newbies

Retailers with limited products

Established Instagram-first retailers

Retailers with lots of social traffic, etc.
Currently, the Instagram Checkout feature is only to 23 retail brands in the U.S and 55 influencer accounts. Instagram is also launching a donation sticker for stories to help non-profit organizations raise money on Instagram. 
LeadsBridge is working to provide its customers with a seamless integration for checkout on Instagram. Click below to learn more.
That being said, you can still sign up via application process. Essentially, you'll have to answer the following questions:
What is the username of your Instagram business profile?

What is your work e-mail address?

If you are using shopping on Instagram today, how is your product catalog connected?

Through Facebook Business Manager directly

Through an Agency

Through an eComm Platform

Through FB Shops
Does a third party help fulfill your online orders?

No, we own our distribution centers and stores

Yes, we work with 3PLs or other OMS or logistics providers
Do you have a US Federal Tax ID? [Y/N]

Do you use any of the e-commerce platform providers or system integrators listed below?

BigCommerce

ChannelAdvisor

CommerceHub

Demandware

IBM

Lengow

Magento

OpenCartOraclePrestaShop

SAP

Shopify

WooCommerce

Proprietary implementation / in-house only

Other
Keep in mind, however, that Checkout is currently only available in the US.
What can you do while you wait?
As stated above, the Checkout feature is not available to all businesses. However, while you wait for it to be launched worldwide there are things you can do to make the implementation easier and quicker.
Below are some tips to make your Instagram account checkout-ready.
1.   Optimize your Instagram profile
As you await the launch of the Instagram checkout feature, review your profile to optimize it for more conversions with a recognizable photo, a familiar username, and a website link. Create an attractive bio to attract followers to your account, as Nike does in the example below. 
2. Setup your profile for Instagram Shopping
Instagram shopping was rolled out all the way back in 2018 as an integration between big online shopping platforms.
This allowed businesses to sync their online catalogs and tag their instagram posts with the products that are being promoted within the post.
Here's how to setup Instagram Shopping for your profile:
Make sure you're eligible for Instagram Shopping. There are a few criteria that are outlined by Instagram:
Connect with Facebook Catalog Manager

. This can easily be done manually by creating and enabling the product catalog in Facebook's own

Catalog Manager

.

Lastly, sign up for Instagram Shopping.

Simply go to the profile page, select 'Settings', then tap 'Business', and choose 'Shopping on instagram'. Once all of that is done, you will need to follows few more steps in order to submit your profile for review.
Make sure you're eligible for Instagram Shopping. There are a few criteria that are outlined by Instagram:
3.   Have a solid Instagram marketing strategy
There is an adage that says, "Those who fail to plan, plan to fail". In order to maximize the Instagram checkout when it finally launches, you need a solid marketing strategy. It will help you set goals and actions that fit your content. It will help you know your marketing ROI while measuring engagement and revenue. To do this, you need to have:
A marketing goal

A content marketing plan

Social media strategy
All these will help you create a marketing strategy that will help you maximize the potential in Instagram Checkout.
4.   Promote your Instagram account everywhere
This is the right time to promote your Instagram account everywhere. Use Facebook, Twitter, and Pinterest if you have a sizable audience on them. Cross-promote your content and make it suitable for other social media networks. Your website is another place to promote your Instagram posts using buttons and hashtags.
An email list is another channel you can use to promote your Instagram newsletters and promos to help grow your following. If you have a brick and mortar store, promote your Instagram to customers-in person. Design a business showcasing your Instagram account as shown below.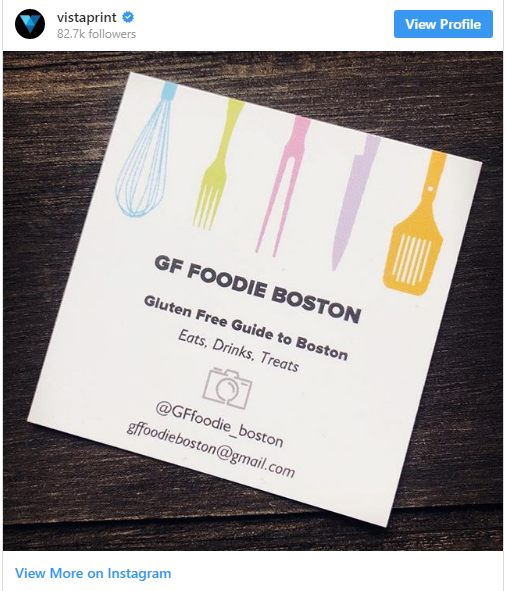 5.   Boost customer relationships
Customer relationship is very important to the success of your business. When you ignore your customers, they will most likely not buy from you. Engaging with your customers helps to boost your social media presence, increases ROI and draws in new followers. There are several things you can do to forge engagement with your fans. Answer their questions about your products in the comment section,  recommend your products to them, etc. Check out an example below from Primark's Instagram account.
6.   Be ready to launch
Now that you have everything set up, it is time to get ready to launch. Prepare your email marketing campaigns by creating top-notch content that can drive customers back to your Instagram account. Don't forget to use a remarketing strategy to direct customers back to your Instagram account.
Instagram Checkout Integrations
There are four integrations supported for Instagram Checkout. They are BigCommerce, Shopify, and Prestashop which have a native integration. The fourth is the Magento integration which will be supported by LeadsBridge. Since Instagram Checkout is currently on the closed beta contact us for more information.s
Conclusion and Key Takeaways
Instagram is attempting to gain control over the e-commerce market with the new Checkout feature that enables users to make purchases on the app. For merchants and advertisers selling products, it is a great opportunity to compete with big retail brands and get more sales. 
Most marketers and advertisers find it difficult to measure the ROI of social campaigns. With the Checkout feature, attribution is straightforward when users make purchases within the app.
The checkout feature will provide a frictionless shopping experience for users. It will reduce the time to make purchases and most importantly, the friction involved in making purchases. The entire sales journey from discovery to delivery takes place on the platform.
LeadsBridge supports checkout on Instagram and helps brands deliver a seamless shopping experience for their followers. Click here to learn more.