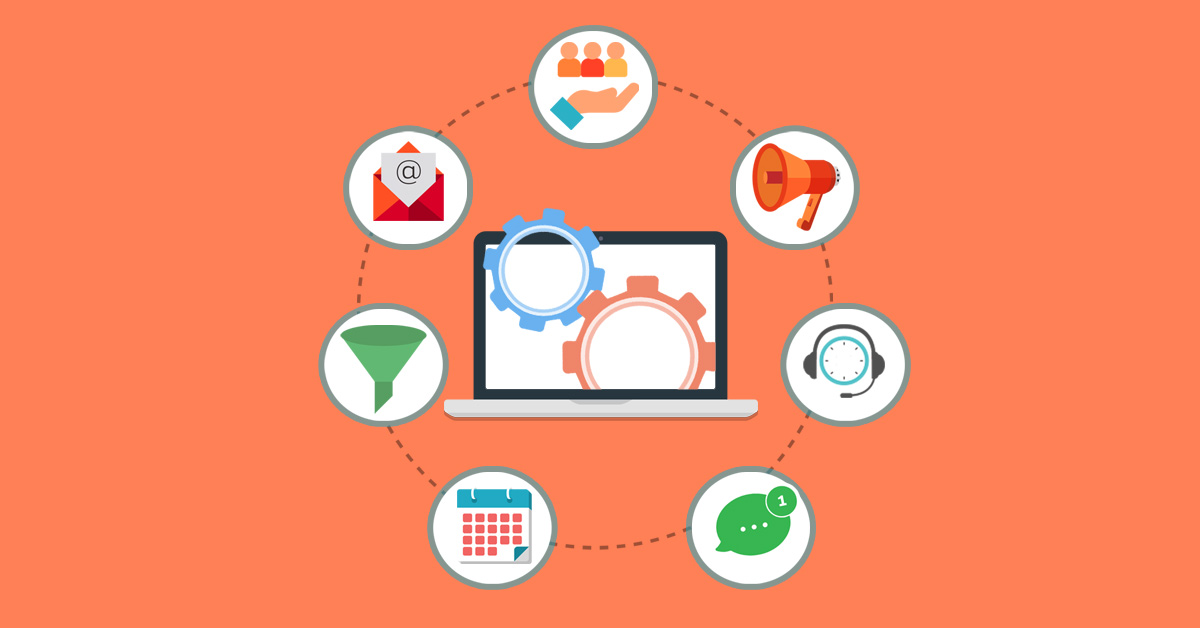 Marketing automation is on the rise: the digital transformation of the market in the last 10 years has resulted in the production of thousands of software solutions to tackle different operational challenges that companies face nowadays.?
The adoption and usage of marketing automation are growing fast, with 68% of marketers saying that their businesses use automation in some way, and 91% of marketing automation users agreeing that it is ?very important? to the overall success of their marketing activities.?
This is true also for marketing agencies, which are using marketing automation tools for activities, from SEO to social media, to advertising. Overall, marketing agencies can adopt marketing automation tools to help to streamline processes, boost productivity and generate more value for their clients.?
At the same time, many agencies struggle with identifying which marketing automation tools truly provide fast and sustainable growth for their company. There are literally thousands of options in a highly competitive market.
Source: G2 Grid Scoring
How to choose between the vast choice of tools out there? This article aims to highlight some of the best marketing automation tools for marketing agencies to optimize operations and generate more growth.?
Best marketing automation tools for agencies
Among the many options out there, some of the best marketing automation tools for marketing agencies are the following. We identified 5 tools based on feedback from our marketing agencies clients and other public reviews. The tools are:
Sharpspring

Hubspot

Marketo

ActiveCampaign

Mailchimp
1.? ?Sharpspring
Sharpspring is a sales and marketing automation platform with a wide range of features and a flexible and performing software. SharpSpring works closely with agencies by offering a plan that is cost-effective compared to similar solutions on the market, and that allows them to have more control over their clients in terms of interaction, billing, and plan design.
Brand Marketing Agency Olive & CO praises its ability to integrate natively many marketing tools, whereas Daniel Smith from the Australian marketing agency Digital Deluxe recommended SharpSpring to be ?a very cost-effective alternative to Hubspot with great functionality, but not quite the same quality of UI or support.??
?Image via SharpSpring
2.? ?Hubspot?
HubSpot is a well-known solution for both small and enterprise businesses to improve sales and marketing performance with a clean and simple interface, extensive functionality and unlimited users.?
Hubspot is particularly loved by agencies for offering all the tools needed to cover the entire buyer?s journey from blogging, to SEO, to social media publishing, etc. The data-driven digital marketing agency Growth Agency highlights Hubspot?s inbound marketing capabilities as its best feature: ?If you have a content team that creates content every week or if you have different buyer persona that you are all addressing with different types of content, Hubspot is an ideal tool.?
Moreover, Hubspot offers the Solutions Partner Program which focuses on specifically helping agencies that provide consulting on business, IT services and hands-on services in marketing.?
Image via Hubspot
3.? ?Marketo
Marketo is a popular marketing automation tool by Adobe that offers solutions for a wide range of digital marketing needs, from lead management to account-based marketing to revenue attribution.
Companies that use Marketo seem to particularly appreciate its advanced system, how streamlined Marketo's solutions are, and its strong integration with Salesforce.?
Marketo doesn?t offer a specific plan for agencies but is nonetheless very well adopted by them. Making a comparison with SharpSpring, Erika Voeller from Olive & CO writes: ?While SharpSpring is a great marketing automation tool for agencies and small- to mid-sized companies, Marketo is best suited for large-sized companies with more than 100 team members.?
Image via Marketo
4.? ?ActiveCampaign
ActiveCampaign is a leading marketing automation tool for businesses of all sizes that offers a sophisticated platform to create email workflows. ActiveCampaign offers the possibility to easily segment audiences and personalize emails, besides an in-depth data analysis of email campaigns. Users seem to enjoy particularly its intuitive ?drag & drop? email builder, the aesthetic yet functional interface and the customer support.??
What makes it particularly valuable for agencies is ActiveCampaign's CRM which helps them manage client relationships. Obo. Agency, an account-based marketing firm outside of Baltimore, Maryland says that ?by implementing ActiveCampaign?s CRM, we?re able to utilize its intuitive design and interface so our clients can monitor and use deal flows with little to no experience?.
Image via ActiveCampaign
5.? ?Mailchimp
Mailchimp is an all-in-one marketing automation tool that helps small-medium businesses to build a successful email marketing strategy. Mailchimp?s main strength is that it is really intuitive and easy to use and it offers a free plan up to 2,000 contacts and 10,000 emails per month.
Mailchimp also offers special plans for agencies, emphasizing the ability for agencies to collaborate on campaigns with their clients, manage different automation workflows for several clients in the same place, and making better decisions with the detailed reporting features.?
Chris Getman, Director of Inbound Marketing at the award-winning digital marketing agency Vital, agrees with the fact that Mailchimp offers an advantage to agencies when clients require higher levels of involvement. Commenting on this he says: ?there?s a level of accessibility with Mailchimp that other software doesn?t have. It?s very intuitive, and hard to get lost. The product serves the client.?
Mailchimp is also endorsed by Daniel Smith from Digital Deluxe, particularly for clients on a budget: ?for clients with very low budgets or simple requirements, MailChimp is nice, simple and very cost-effective.?
If you are interested in digging deeper on the differences between Mailchimp and Activecampaign, you can watch this video.

How to integrate your marketing automation tools
Although most of the marketing automation tools mentioned in this article offer native integrations with other marketing and advertising tools, they still lack some important integrations for agencies.???
On top of that, one challenge with native integrations is that sometimes they require updates and additional software development, which is costly both in terms of time and money.?
In this situation, a third-party solution like LeadsBridge can solve the problem by offering strong and reliable software integrations for hundreds of marketing and advertising tools.?
Many agencies rely on LeadsBridge to safely and efficiently sync data between marketing tools on behalf of their customers. One of our clients, Iva Obrovac from 404 agency says: ?LeadsBridge is a really convenient marketing automation tool for lead generation campaigns. Through Leadsbridge you can connect and automate Facebook lead campaigns with Google Sheets, email marketing platform or CRM in just a couple of minutes.?
If you want to know more about how you can integrate marketing tools visit our integration page and find the solution most suitable for your agency. If on the other hand, you need a custom integration, then get in touch with us.
Conclusion
There are thousands of marketing automation tools out there available for digital marketing agencies. In this article, we focused on some of the best tools according to different agencies, by highlighting their most salient features.?
The highly competitive nature of the market will enable these tools to improve over time and many new others to emerge, giving agencies ever more powerful tools to drive their growth and increase revenues.?
If you are part of a digital marketing agency, do you agree with our overview of the tools? What other tools would you personally recommend? Let us know in the comments.??