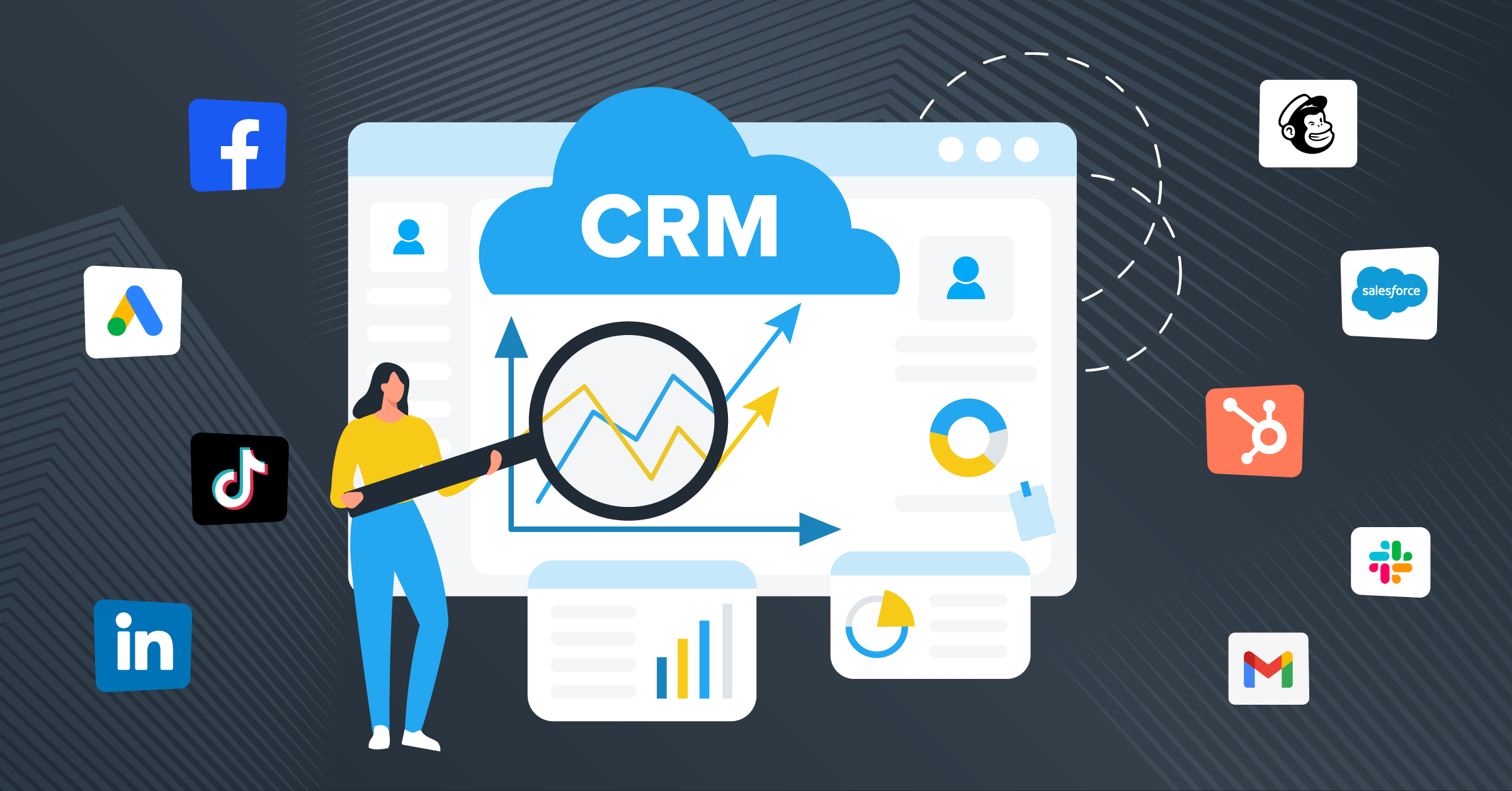 In earlier days, companies manually moved their data from singular or multiple applications to their CRM (customer relationship management) systems. While some companies still operate this way, the majority have found it to be exhaustive, as well as inefficient.
Moving back and forth between applications is a time-consuming process, leaving too much opportunity for discrepancies and other mistakes that can impede the smooth transferral and interpretation of data.
In today's climate, operations are ever-changing and extremely fast-paced. Businesses need solutions that offer the smooth streamlining of various processes, most importantly, the transferral of data.
This information, which influences every action taken toward a customer, must be automated in order to achieve maximum efficiency.
Customer nurturing and acquisition can be a lengthy process in itself. Therefore, your data management process should not bear the same quality.
Throughout this article, you will discover the value of a CRM integration, the best strategies to accompany them, and how LeadsBridge can seamlessly facilitate these.
What is a CRM Integration?
In its simplest form, it connects your chosen CRM system with a third-party application. This allows for the automated connectivity of data between the two. These third-party applications can include email, social media or advertising platforms, to name a few.
Benefits of connecting integrations with a CRM
Linking these integrations with your CRM can positively impact your business in a multitude of ways, including;
Increased functionality
The automated data transfer between an application and your CRM eradicates the need for the manual inputting of information. This enables you to improve your software functionality and take a more refined approach toward your data management process.
Enhanced customer insight
Having concise data in a central location gives way to a more comprehensive view of the customer journey. Increasing the visibility of successful touchpoints and advertising spend allows businesses to make better informed decisions.
These decisions lead to an enhanced, targeted customer experience, which can eventually transform into conversions.
Increased Functionality
The automated data transfer between an application and your CRM eradicates the need for the manual inputting of information. This enables you to improve your software functionality and take a more refined approach to your data management process.
In addition, CRM offers a unique feature of effective lead management features, which enables employers to manage the lead contacts efficiently and track the status of every lead, which results in boosting productivity and adequate work management.
Improved productivity
By eliminating the need for repetitive tasks to be carried out manually, you can channel your time and effort into actions that hold weight in acquiring conversions.
This focus can be placed on deciphering which actions incline a customer toward purchasing and re-strategizing according to data provided by your CRM connections.
Integration strategies for your CRM
To strengthen the value of a CRM integration, it would be wise to establish strategies according to your objectives that allow for the maximization of data.
When first familiarizing yourself with these connections, it can be challenging to decipher which tactics are best. Therefore, we have provided a number of options for you to consider;
Capture data with lead generation forms
There are a plethora of ways in which a prospect can interact with your business, be it via social media, paid Google advertising, or your official website. Therefore, it is vital that you have the necessary tools in place to capture that interest immediately, wherever the prospect may be.
Employing a lead generation form integration across all platforms where your business holds a presence is one effective method of acquiring this essential data.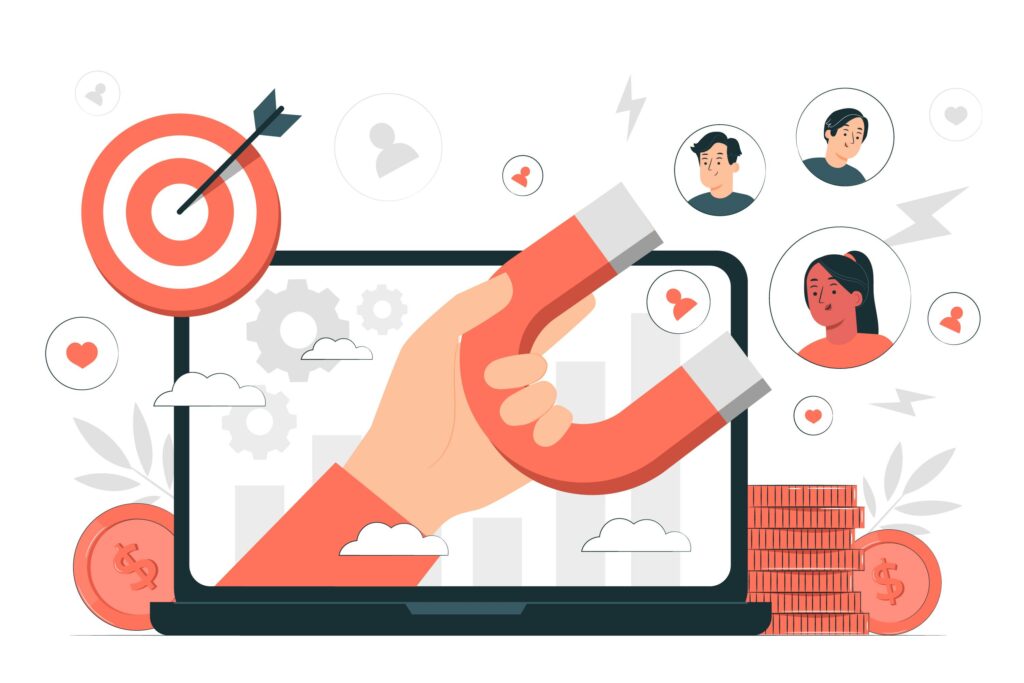 These are contact forms that are inputted directly by the users and used to gain relevant customer data. The information within these forms can help a business to build an engaged database of interested customers, which can then be converted to paying customers with the right nurturing techniques.
The lead gen forms can be placed on your website, or directly at the bottom of your paid search ads on Google. Typically, customers will need an incentive to complete the contact forms, depending on how many fields they contain.
With a LeadsBridge's lead gen form integration, you will automatically receive a notification when users sign up. As well as this, your customer data within your CRM will be updated.
Besides Google, TikTok and Facebook, another popular lead generation platform is LinkedIn, especially used for targeting B2B decision-makers and professional audiences. The LinkedIn Lead Gen Ads make the submission process easy for your target audience through pre-filled lead forms with quality data.
When these forms are combined with LeadsBridge integrations, you are able to seamlessly convert simple LinkedIn members that interact with your ads into hot leads.
Amplify social media marketing data
As of January, there are a staggering 3.96 billion social media users spanning the globe. This figure stands to further highlight the already established importance of social media in a business's advertising ecosystem.
Customers are overloaded with marketing communications daily. Therefore, ensuring that data provided by your social media platforms are being used to its full capacity in specifically targeting each user is a priority.
Employing advertising extensions, such as Facebook Lead Ads, to your CRM system can help you gain invaluable insight into your audience's behavior. This behavior includes which content they found to be engaging, how long they stayed on your page and where they visited next.
This understanding affords a business the opportunity to tailor its targeting strategies with specified content, and nurture a lead in a way that is unique to that user. This direct approach leads to shortening of the sales cycle, as customers are more likely to convert.
After all, successfully nurtured leads make 47% larger purchases.
Simplify cross-team collaboration
Effective communication with your team and smooth collaboration across departments are integral parts of any successful business operation. When multiple people are conversing on separate platforms, information can overlap and become lost, as well as processes being hindered.
Unifying this cooperation in one centralized location can go a long way in maintaining trackable conversations and functioning interdepartmental activity.
A CRM integration such as Slack can increase team connectivity, making past and present communication between multiple teams more accessible. This is especially useful for sales and marketing departments, as they often share aligned goals. Thus, increasing the necessity for open lines of communication.
Streamline email outreach
Currently, there are 4 billion people around the world that use email as part of their daily communication, showcasing why businesses are placing an increased importance on email strategy and providing a budget to match.
In 2021, it was forecasted that approximately 319 billion business and consumer emails would be sent per day on average. It is safe to assume that very few of these consumer emails were sent manually.
Not only does automating your email with a CRM connection save on time, it can also be beneficial for effective lead nurturing.
Instead of directly connecting a sales representative with a user once they have shown interest, sending a follow-up email with engaging information and resources can incline a customer toward your business. Thus, making them more receptive toward your sales team.
The value of a CRM email integration
Having established the evident importance of marketing emails, let's take a closer look at the true value of integrating this platform with your CRM and how it can be advantageous for your bottom line.
Personalization opportunity
By connecting an emailing platform with a CRM system, your marketing team will have the ability to send personalized, highly targeted emails to prospects in bulk.
Using the data provided within the CRM software, you can segment your customer database. You can then send emails with customized templates featuring a user's name, job title, and purchasing history or intent.
Reduced workflow complexity
Implementing an automated workflow via a CRM email integration enables effective marketing action to be taken at the correct moment in the user journey.
Email communications can be triggered based on specific data occurrences, including website visits, subscriptions, or even link clicks. Each trigger can be determined according to your objectives, giving you greater control over how your customer information is used.
In addition to this control, the entire workflow is simplified. This leaves less room for error, and more time for supplementary tasks to be completed.
Greater lead nurturing
As previously mentioned, establishing an email CRM connection can be beneficial for your lead nurturing processes.
Not every user who interacts with your business will be immediately ready to purchase. Therefore, having an email workflow in place to provide recipients with relevant information and content regarding a potential purchase can be advantageous. This targeted communication can be influential in acquiring conversions.
Having a CRM system with essential customer data in conjunction with your email marketing strategy allows you to maximize your integration value.
Mailchimp connection
Mailchimp is one of the most popular emailing platforms in the world, with around 11 million active users.
The platform provides a wealth of comprehensive features, making Mailchimp CRM integration one of the most robust marketing tools available for your business. These features include;
Geo-targeting
Mailchimp geolocation gives businesses the opportunity to estimate a prospect's location. This means that you can target your campaigns according to location, and send communications at an appropriate time within a timezone.
This geolocation data is taken from the user's IP address data when they subscribe to your marketing communication via a Mailchimp sign-up form. The more a user interacts with your advertising, through opens and clicks, the more accurate the location data becomes.
Analytics and reporting
With advanced analytics features, you can garner deeper insights into customer behavior and advertising performance. This email campaign information enables you to make better marketing decisions, which directly influences conversion rates.
Automated emailing
Automating email campaigns with Mailchimp gives businesses greater management of their subscriber queue and sends. Once the content is added and the criteria is established, all emails will be sent in an appropriate sequence.
You can sync your email lists directly with your CRM and map Mailchimp subscribers according to the contacts within the CRM system.
Gmail integration
Implementing a CRM-Gmail integration gives businesses the chance to accelerate the process of adding new contacts and tracking email interactions.
This enhanced tracking allows for the greater evaluation of behavioral trends amongst customers, as well as the identification of impactful strategies within the emailing touchpoint.
Businesses can save time on tedious administrative tasks by utilizing customer history tracking. In place of scrolling through long past emails, you can promptly reference each communication history in one storage place. Not only is this beneficial for you, but it gives way to improved customer service and prompt communication.
Customers who have an easier user experience are more likely to continue interacting with your business, eventually leading to conversions.
How LeadsBridge can facilitate CRM integrations
LeadsBridge offers a wide range of comprehensive connections that allow you to bridge the gap between your CRM system and marketing and sales applications. This streamlines the data between your CRM and advertising platforms, email automation apps and other marketing management tools.
As a Google Premier Partner, LeadsBridge can facilitate seamless CRM integration services with a variety of Google products, including Google Ads, Google Custom Audiences, and Google Offline Conversions Tracking. Thanks to our direct line with Google, we offer best-in-class support to facilitate your campaigns' success on the world's most popular search engine.
Additionally, we are Meta, LinkedIn and TikTok partners. Therefore, we have direct support and instant access to product updates for each of these ad platforms. This enables us to help our customers in a variety of ways if an issue occurs.
Why invest unnecessary time and money in building in-house integrations when you can turn to LeadsBridge to do it for you?
By choosing LeadsBridge to carry out your integration services, you are exposing your business to host of advantages:
We have a team of expert developers, possessing years of experience and high-tech knowledge, who are ready to help at all times.
All integrations are regularly updated, meaning you have continuous access to the newest features.
Our pricing plan can be fully tailored to your needs, ensuring that you are getting optimum value for your money.
Key takeaways
Businesses today have a toolkit bursting at the seams with apps and third-party software. From email to social media, lead generation to customer support, each aspect of your operational ecosystem has its own set of tools. This can be complicated trying to manage them all at once.
CRM integrations work by bringing everything together in one place so you can get an overview of a client's entire relationship with your company in a single snapshot. You no longer need to spend your day logging in and out of different apps, which frees up time you can now spend on building customer relationships and bigger-picture goals