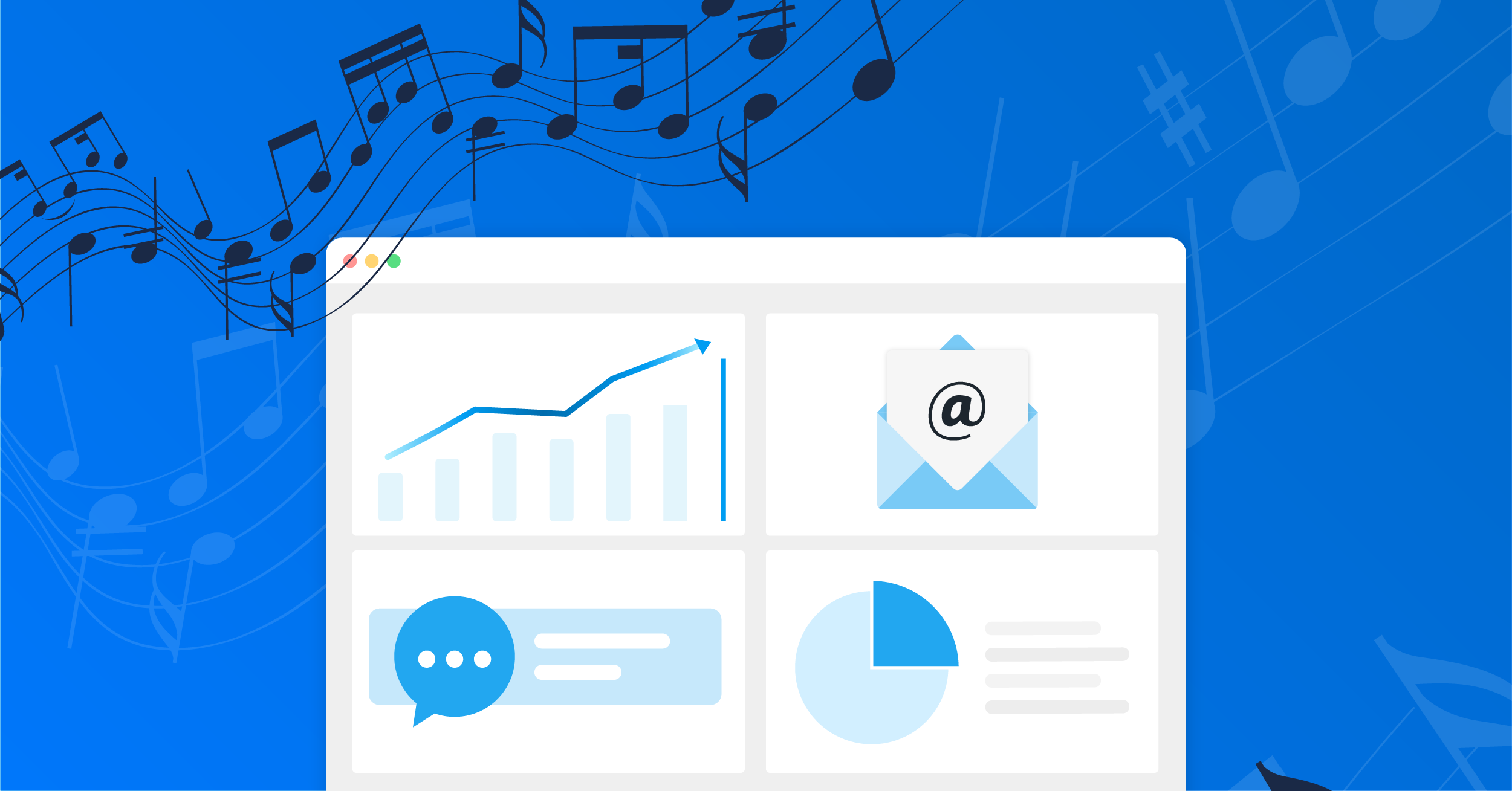 As businesses grow, there's always a surge of contact information they need to track.
You've got leads in your Facebook Ads database, existing clients in your CRM, user engagement data in your email software, purchase data in your POS system, and more.
There's so much valuable and actionable data there, but it doesn't do you much good when it's all jumbled and disconnected.
That's where customer data orchestration comes into play.
In this post, we're going to learn how you can use data orchestration to fine-tune the customer data that you have to get up-to-date information at every touchpoint you can actually act on.
What is Data Orchestration?
Customer data orchestration is the process of managing data, including syncing it from multiple different sources, to ensure that your information is all up to date.
This includes consolidating all of your data and removing outdated or duplicate data. It's a little like a database integration cross-platform.
With data orchestration tools, for example, you can set up automation so that newly completed lead forms send information right to your CRM. And when new users convert to your site, their data is also sent to your CRM.
You're getting a central location for all data, which can then be used to send that data outwards to other platforms (like custom audiences on Facebook or segmented audiences in email).
How Does Customer Data Orchestration Work?
Customer data orchestration works largely thanks to automation-focused software. The last thing you'd want to do, after all, is to try to update that kind of information manually. You can, but you don't want to.
Data orchestration typically utilizes integrations that will move information between platforms. This is often-action based; a trigger occurs (like a lead form being submitted), and a resulting action sends the data to a separate tool of your choice.
Many data orchestration tools allow you to set up specific rules for how data is transferred or added between systems.
With LeadsBridge, for example, you can soon set up a custom integration that allows you to add customers from your Shopify purchases as a new account on your CRM (our Shopify integration is on a waitlist), but only when that account doesn't already exist. If it does, you can simply add the new purchase information to that user's account without causing duplicates.
You can also use rules to customize this process. You can, for example, set up rules to send you new lead information only when they meet certain criteria like where you'll be shipping to. This prevents your sales team, even marketing automation from following up with leads that cannot be customers. For instance, you can receive a notification on Slack every time a customer makes a purchase with a shipping address located in a specific city. You can see an example of this with WooCommerce below.
What is a Data Orchestration Platform & Why You Need It
As we briefly discussed above, data orchestration platforms handle the data syncing process to ensure that nothing is missed and that all your business's vital customer information is in one central location.
LeadsBridge is an example of data orchestration software. We allow you to set up integrations and actions between multiple different platforms (including social media sites, your CRM, your email software, your help desk software, and more) so that customer data can be shared and interconnected across each touchpoint.
The reality is that this isn't really possible to do at scale when you're going the manual route, even if you have data entry specialists on hand. It's so much data coming in at every single touchpoint that it would be impossible to keep up. There are too many platforms to manage, and once you account for human error and how chaotic it would be, it's easy to see why data orchestration platforms are the way to go.
And bonus: Data orchestration as a service is significantly cheaper than trying to do this manually, too.
What LeadsBridge's Data Orchestration Platform Can Do
When you're looking at data orchestration as a service, everything is automated and on your terms. We take that seriously here at LeadsBridge. We offer the following services and more:
Final Thoughts
Data orchestration software is a must-have for all businesses so that you can accurately keep up with customer data across every platform where they can interact with you. This isn't something that you can do manually, even as a small business with just a few platforms.
There are plenty of use cases for data orchestration, so think about what would benefit your business most, and choose a tool that will work for you.
Want to learn more about how LeadsBridge's data orchestration features can benefit your business? See how it all works here.