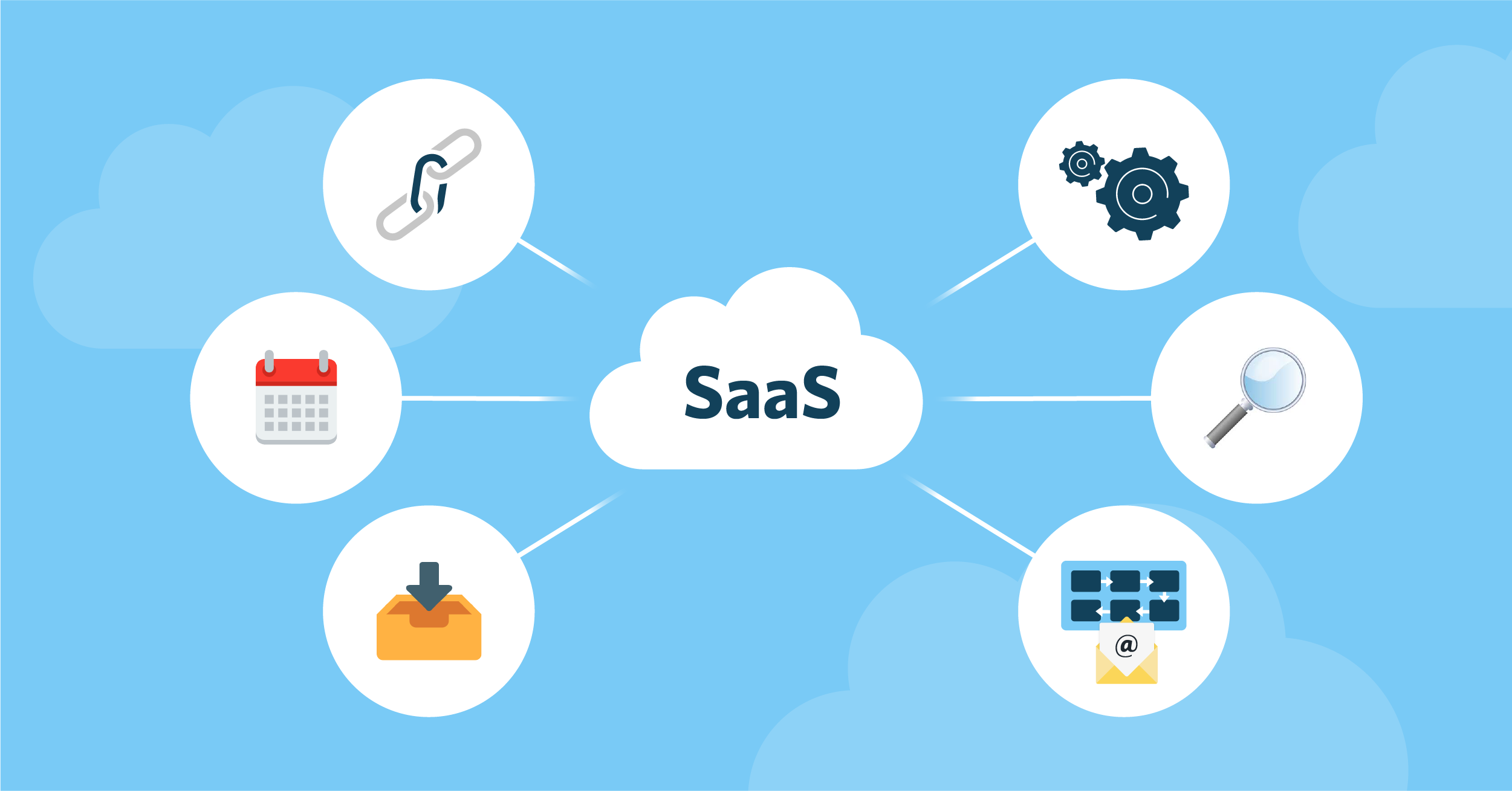 You've almost certainly heard the term "SaaS" before.
The SaaS industry is booming, with new tools popping up left and right. Brands of all sizes and industries are excitedly proclaiming that their tech stack has revolutionized how their businesses operate, streamlining their processes.
This is great… But what is SaaS? And why is it all the rage in the business world?
In this post, we're going to go over everything you need to know about SaaS tools, which stands for "Software as a Service." You'll learn what exactly it is, different SaaS examples, the pros and cons of using a SaaS platform, and how to integrate them for maximum functionality.
What Exactly is Software as a Service?
With Software as a Service (SaaS), subscribers pay a monthly or annual fee to access the software through the company's site, desktop app, and/or mobile app. You only have service as long as you're a subscriber.
Some SaaS tools have free plans, but many charges after a free trial period or offer "base" plan wherein users can access basic services for free while requiring payment to access more useful or unlimited features.
These tools can be any kind of software that you pay a monthly or annual fee to access. You may already be familiar with marketing-related SaaS tools like social media management tools. There are also time management and tracking tools, communication tools, customer relationship management tools, digital asset management, and so much more.
If you're thinking "Well, isn't that just software?", then no. There is a difference between software and SaaS.
Here, you're paying a monthly or annual fee to continually access the software. This is different from paying a one-time fee to purchase a license for permanent use on a device, like some versions of Microsoft Word.
Platform as a Service vs. Software as a Service: What's the Difference?
Wondering how PaaS differs from SaaS?
Platform as a Service (PaaS) tools typically include operating systems, servers, storage, middleware like databases, and other tools in the Cloud. They often involve development and deployment tools that help businesses create higher-quality apps. Google's App Engine is a great example.
SaaS, on the other hand, is an entire application stack. You log in and access a tool that you can use to accomplish a number of different tasks. You're looking at a wide range of capabilities here with a full breadth of features. We'll look at some SaaS examples in the next section.
Software as a Service Examples
If you're looking for some SaaS Management software examples, look no further! 
There are so many different SaaS tools covering just about every industry and the niche you could imagine, but in this section, we're going to highlight some of the most valuable Software as a Service tool on the market today, along with integrations for each that are provided by LeadsBridge to extend the value of each tool.
Slack is an instant communication tool that allows your team members (internal and external, if you choose) to have private and group conversations. The conversations can be threaded, and you can attach files so everyone can stay on the same page.
You can check out different Slack integrations available provided by LeadsBridge, too.
Salesforce is an outstanding CRM and sales tracking tool with extensive and advanced analytics features. It's one of the most popular tools in its industry for its sheer ability to offer incredible insight to help you improve the customer experience and effectively drive more sales.
Salesforce comes with plenty of features already, but you can breathe easy knowing there are a large number of Salesforce Integrations from LeadsBridge, too.
TrackingTime
TrackingTime is a simple time tracker software for teams and freelancers. It allows you to keep track of progress and billable hours. You can organize and assign tasks for your team and manage their access with user permissions.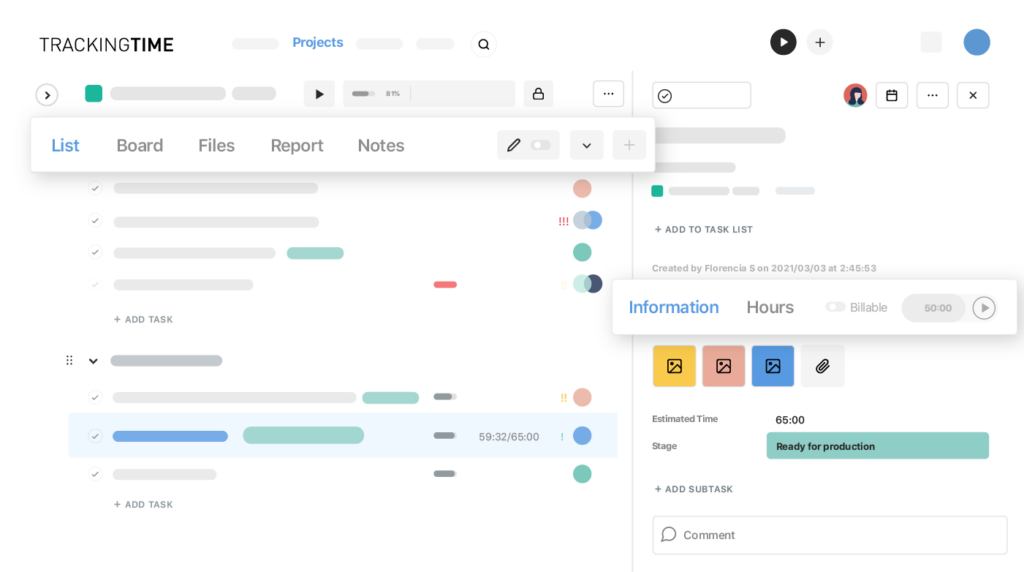 And keep an eye over employee attendance, breaks, the extra time, and time off with time cards. Additionally, you can create custom online timesheets, export them and share business reports and invoices with your clients. Track time anywhere you work, from any device or directly in 30+ apps.
Microsoft 365 is similar to Salesforce, but it has a slightly bigger emphasis on internal teamwork, too, rather than just evaluating external customers. That being said, it's an exceptional CRM and it comes with an abundance of valuable data. You can track leads and internal projects simultaneously.
LeadsBridge's Microsoft 365 integrations are numerous, and they can expand the functionality of the SaaS tool significantly.
Shopify is an eCommerce platform and a SaaS tool all in one. Brands can sign up to create a virtual storefront, get a domain name, start their website, upload products, and start selling at a lightning-fast pace with no developers needed.
A number of large brands use Shopify (including Gap's associated brands), but it's incredibly accessible to small businesses, too.
Shopify is a powerful selling tool on its own, but it becomes even more valuable when brands leverage LeadsBridge's Shopify integrations to connect with additional platforms. You can join our waitlist for Shopify integrations here.
MailChimp is a wildly popular email marketing software that comes with some impressive automation features, ready-made and fully customizable templates, and detailed analytics.
Whether you want to send out offers to your entire subscriber base or set up triggered autoresponders for segmented lists, this is a great SaaS option to consider.
You can use LeadsBridge's MailChimp integrations to source data from a number of other tools, including Shopify and Salesforce, giving you automated segmented lists and additional triggered actions for autoresponders.
After a year of remote work in 2020, who isn't familiar with Zoom? (Or, at the least, the memes?)
Zoom is a video calling and conferencing tool. Part of the reason it rose to such popularity during the pandemic was due to its extensive free options – though there are paid plans available, too.
While Zoom does its job well, LeadBridge's Zoom integrations can help you set the stage to make the meetings and webinars more effective. You can use the integration to sync events with your Google calendar or send email reminders to increase attendance.
The Pros & Cons of SaaS Tools
There are pros and cons of SaaS tools that are important to acknowledge when you're choosing which tools you'd like to use and how you want to leverage them for your business. Let's take a look at both.
The Benefits of Software as a Service
These are the most significant benefits of SaaS tools:
They're frequently updated. In many cases, SaaS tools know they need to keep users engaged so they don't jump ship to a competing company; this means they're constantly staying competitive with new features, updated apps, and even special offers.
They're often Cloud-based. The majority of SaaS tools are Cloud-based, which comes with a number of benefits. These tools are highly secure, multi-user and team-friendly, and capable of allowing people to work through remote access.
They scale up and down well. You may need to upgrade your SaaS plan or pay an extra per-user fee as you add new team members, but this is easier to do and often more cost-effective than paying for each user. You can also scale down as needed, which other options don't allow for.
Great customer support is often included. Again, SaaS tools know they have to stay at the top of their game to keep subscribers. Excellent customer service is often part of that.
The Disadvantages of Software as a Service
There are a few disadvantages of SaaS software you'll want to consider. These include:
You don't own the software. This is easily the biggest negative. If the tool goes out of business and they stop supporting it, you can't use it any longer. And once your subscription is up, you don't get access any more. This is different from software that you can purchase, which can be downloaded and used indefinitely even if it's no longer supported.
It may cost more long-term. While the monthly or annual fees seem lower cost than purchasing comparable software outright, if you're using it long-term, the costs of SaaS subscriber fees may add up to be much more than just purchasing the software would have been.
Sometimes the pricing changes. It's not uncommon to be using a tool for three years and then find out that the company is changing the pricing structure. This is a natural part of running a business; adjusting costs for a number of factors. However, this can be frustrating when a beloved tool shoots up in cost and forces you to either pay up or switch platforms altogether.
How to Integrate SaaS Tools for Improved Performance
SaaS integrations allow you to combine two different tools, sharing data and functionality between them on a more streamlined and automated basis.
Let's say that you have a CRM tool and an email software tool. Without integrations, you'd have to manually download a list of customers from your CRM and upload them to segmented lists in your email software to create segmented lists. "Later on, you will use this data to create and share your SaaS Marketing Email Templates for a successful lead generation.".
With a SaaS integration, however, you could connect the two tools. Your CRM could automatically create segmented lists that can be transferred to and updated automatically and regularly within your email software.
With LeadsBridge's SaaS integrations, you can connect multiple tools at once to create a stronger SaaS funnel. For example, you can send new leads from Facebook Ads or GoToWebinar straight to your CRM, and then to your email tool where triggered emails can be distributed.
This streamlines every part of crucial business operations, whether it's for customer service, marketing, finance, or another department altogether. All of your tools are working better together, making your team's job easier in the process.
Final Thoughts
SaaS tools are so useful because you can find Software as a Service examples with so many different specialties, features, and use cases. The sky really is the limit, and the industry is only going to continue to grow rapidly, so we'll keep seeing fast-paced growth here, which is great news for subscribers.
Finding the right SaaS tools for your business is important. Take advantage of the free trials that many offer, and always choose options that can easily integrate with the tools that you're already using. LeadsBridge can help with that, making it simple to integrate a variety of tools with just a few clicks.

Want to see how you can leverage LeadsBridge for your business to integrate the SaaS tools you're already using? Schedule your demo here.