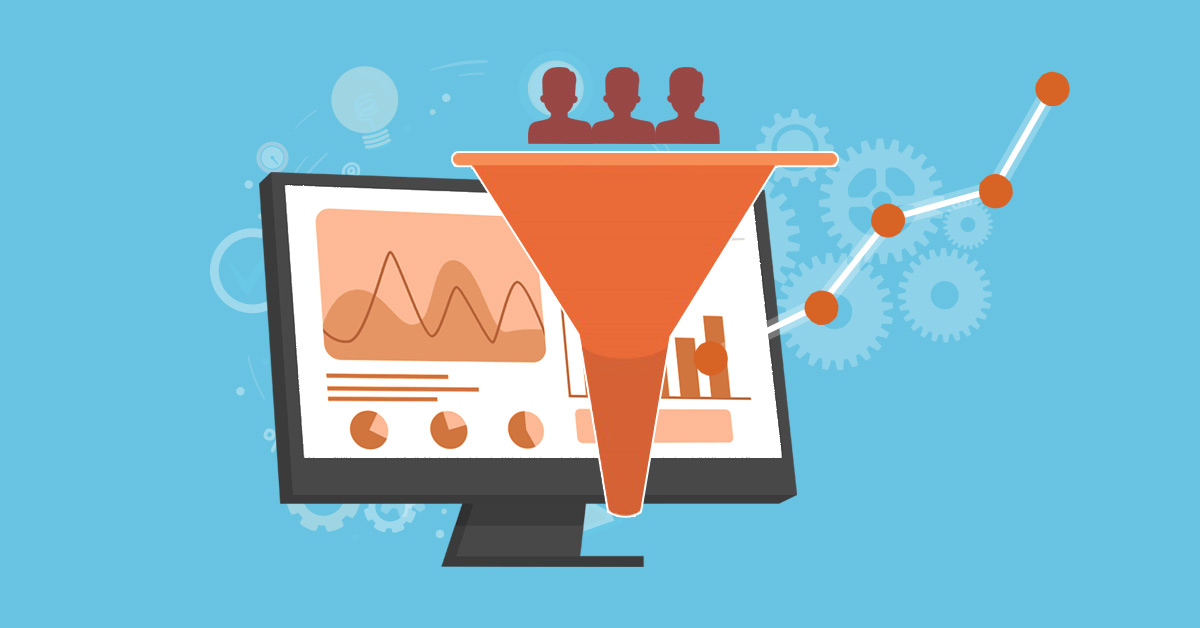 In the world of marketing and sales, it's no secret that conversions are king. Conversion optimization is a key focus for most marketing teams around the world, but what exactly does that mean?
For some, a conversion is simply a sale. For others, a conversion is simply an action taken by a lead. Whatever your definition of a conversion is, there are plenty of reasons for conversion optimization, and a constant focus on improving.
Today, we're going to break down the conversion funnel step by step, learn some of the ins and outs, and potentially redefine what a conversion means for a lot of people. Let's get started.
What is a conversion?
Before we get into the steps and how conversion optimization works, it's important to get the record straight when it comes to conversions. As we mentioned just above, a conversion usually registers to most people as a sale.
But the reality of it is that a conversion can be a lot of things. Perhaps a conversion is a newsletter sign up, a demo registration, or a trial extension. You see, conversions don't always involve money. Sometimes, in certain cases, a conversion can be considered a positive interaction, and can even be considered generating the lead itself.
Conversions don't necessarily occur at the end of the sales funnel. In fact, there are middle funnel and top funnel conversions, too. We're not talking about touchpoints here. We're talking about a lead taking a significant and measurable action towards their progress through the conversion funnel.
Now, this will be important to remember as we continue our journey through this article today, so be sure to keep what we've already discussed in mind.
What are the steps for conversion optimization?
Conversion funnels can be as complex or as simple as you desire. Arguably, funnels that are too simple will end up harming your ability to measure conversions and optimize the funnel entirely.
Conversion optimization strategy
The idea is that you want exactly the right amount of steps in your sales funnel so that the lead doesn't get tired, and neither does your sales team. This can be hard to accomplish, but a drive for conversion optimization will eventually lead you to either add steps to your funnel, or take them away in the end.
What's important is that conversion optimization is always a key focus for both the marketing and sales teams. It can be easy to throw in the towel at an acceptable conversion rate but remember: there's absolutely always room for improvement.
That being said, what are the steps for conversion optimization? To be honest, every single person you ask might have a different answer. Everyone has their own tactics, and some of those people don't like to share their secrets. That being said, there are a few industry-standard steps for conversion optimization.
For this, it's best to use a common example, and then break it down into parts. For our example today, we'll use ecommerce.
What are the steps for conversion optimization eCommerce?
Now it's time to break down the conversion optimization step-by-step. For this process, we'll talk about each point individually, and give pointers for each.
Step 1 : Planning
The first step in any good conversion optimization strategy is to plan. Create your strategy from the ground up and tailor it to your needs and goals.
Step 2 : Focus on UX
The biggest factor in whether or not a lead converts is their experience with the brand. To put it simply, if they have a bad experience, they most likely will not convert. That's why it's so important to focus on their experience from the top of the funnel and all the way through.
Ask the leads questions on how their experience was, send out surveys, and be sure to provide incentives.
Step 3 : Plug the leaks
Once you ask around and have a better understanding of where the leads are slipping, it's time to plug the leak. Whatever your leads are complaining about, or whatever hole in the conversion funnel they seem to be slipping through, fix it.
The reason we used the conversion optimization eCommerce example here is because it's easier to grasp, and for the most part, leads are there for only one reason. This helped us simplify the steps in this case.
But, that's not to say that there can't be more steps. In fact, there can really be as many as you need.
Conversion optimization conversion rate
Conversion rate optimization is the process of fine-tuning your ads, landing pages, and web design in such a way that positively affects your conversion rate. In this case, the goal is to get as many eyes on your product as possible.
In addition to this, there are many ways you can improve your conversion rate. For example, many people shop online and leave their cart without making that final conversion. A simple cart abandonment plan can help bring those customers back and make that purchase.
Optimization testing
Along with conversion rate optimization will come optimization testing. In order to truly understand what can be improved and how to improve it, there will need to be extensive testing.
For this testing phase, there are 3 basic sets of tests that need to be run:
A/B testing – A/B testing is the process of testing 2 or more versions of something against each other. For example, testing 2 email subject lines to see which one has the best open rate. For conversion optimization, this could mean testing 2 different sales pitches for sales calls, or testing the position of a CTA on a Facebook Lead Ad.

Multivariate testing – Multivariate testing requires that you test multiple variables against each other at the same time.
Usability testing – Usability testing requires that you test processes for optimizing usability on your site. The goal in most cases is to remove unnecessary friction on the site, and make the process a lot easier from start to finish. There are numerous usability testing tools available. However usability testing need not be expensive.
Facebook Lead Ads optimization
Facebook Lead Ads is an amazing tool that allows you to optimize on the spot. Using Facebook Lead Ads, you can extend the reach of your ad campaign by using their Automatic Placements for both Facebook and Instagram ads. In turn, this will automatically optimize your delivery to reach better suited audiences and more relevant prospects.
With Facebook Lead Ads, the only disadvantage is the constant need to upload CSV files for your CRM. But that can be fixed, too. With a few clicks, you can use LeadsBridge to make the connection between Facebook Lead Ads and your CRM for automatic data management.
Conversion optimization best practices
Now that we've covered conversion optimization, it's time to discuss some conversion optimization best practices. These practices will help you optimize your campaigns and conversion funnel to get the most out of them.
Speed up website loading times – A slow website is one of the quickest ways to get someone to click off your website. Because of this, improving website loading speeds should be a main focus at all times.
CTA wording and positioning –  Believe it or not, the position of your CTA and the exact wording matters a lot. The CTA is designed to convince people to click and follow through. If it's not convincing enough, they won't care to click. As we mentioned above, it's best to test CTA wording and positioning to get the best results.
Promote customer reviews –  One of the most helpful bits of information when buying something online is what others who have already bought the product think about it, too. All major eCommerce stores (Amazon, AliExpress, Etc) have a review system that allows people to rate the product. Incorporating some good reviews into your main page is a really easy way to get some conversions, since they can immediately see what someone else thinks.
Offer promotions – Everyone loves a good sale. One of the quickest ways to boost conversions is to offer some sort of promotion or discount. Of course, this will only be a temporary boost, but if the product or service is as good as being claimed, you may have just created a life long customer.
Offer incentives – We mentioned briefly above that a conversion doesn't necessarily mean a sale, and it's not always at the bottom of the funnel. A conversion can mean a lead or prospect taking any significant action in the funnel. The best way to increase those conversions is to offer something in return. If they sign up for a demo, offer a discount for a future purchase. If they sign up for the newsletter, offer some free exclusive resources. The list can go on.
Work on the product page – For an eCommerce store working on conversion optimization, the product page is probably one of the most important aspects. If the product page is cluttered, overwhelming, slow, or just hard to use in general, you will lose conversions. The product page should be a constant focus for improvement. Personalized website experiences can significantly boost conversions. Consider incorporating user-specific product recommendations on these pages. Personalized website experiences can significantly boost conversions. Consider incorporating user-specific product recommendations on these pages.
Offer multiple ways to pay – In this day and age, there are so many ways to make a payment. Not only are there hundreds of different credit and debit cards, but there are payment gateways like PayPal and Stripe. There are even places that accept cryptocurrency nowadays. The point is, the more options you offer, the fewer excuses someone will have to buy something.
Optimize mobile –  Mobile optimization is a big factor in conversion optimization. Since nearly half of the internet users are using their mobile devices to web surf, mobile optimization is a must. You could be missing out on half your customers simply because you don't have a mobile optimized website.
Offer the best data security – Security is important for people who shop online. Data is extremely valuable in the marketing world, but it also needs to be handled with care. It's important that user's data is taken care of. For example, at LeadsBridge, customer data is never stored on the LeadsBridge servers. Instead, it is simply transferred from the source to the destination.
With the way data resiliency laws are changing, and the fact that ad blockers are becoming more and more sophisticated, you have to find a solution that is effective and honors the law.
Email marketing automation – Although they aren't as popular for communicating as they once were, emails are still highly effective in marketing. For both lead generation and retargeting, email marketing is a very important tool. Automating this email marketing will make conversion optimization that much more stress-free.
Conclusions and takeaways
As you can see, conversion optimization is a constant battle. There are many factors that come into play as time goes on. As your company evolves, so will your conversion optimization strategy.
That being said, there is always room for improvement. Although conversion optimization is an ongoing battle, it's worth it. Conversions, no matter where they exist in the funnel, are important stepping stones for both the lead and the company. Understanding how to make the conversion funnel easier on both sides will only help create more success for the company and happy customers.
To make your conversion optimization efforts worth the time and effort, you will need to be on a constant search for funnel leaks, and understand how to plug the holes. By doing so, you will inevitably guide more leads to the end goal: a conversion.