The tool financial services are using to generate (and convert) more leads
LeadsBridge helps thousands of companies and professionals in the financial industry optimize their lead generation flow with Facebook and Google ads.
LeadsBridge is the official vendor of these amazing companies




How LeadsBridge is making the difference in the Financial industry
Lead Generation Ads
LeadsBridge helped generating over 20 million fresh leads in the last year.
Integrations
Industry specific or in-house CRM? We got you covered.
Emails & SMS
Receive an Email or SMS every time you generate alead.
LeadsBridge also works with






A rielable, Enterprise-Friendly technology

GDPR, PCI and Facebook compliant
Serious enterprises around the World work with us for a reason. Get a trusted partner who cares about regulations.

No Storing
No storing no trouble. LeadsBridge keeps your privacy and your lead privacy super-safe. Leads data are NEVER stored on our servers.

Advanced Automations
Laser-targeted segmentation, local stores distribution, automation rules and filters, lead communication, you name it!
Featured customers
"I have only pros for LeadsBridge: 1. Automatically pushes leads to CRM 2. Pushes Facebook Ad Structure Data with the Leads 3. Unlimited integration options (CRM, Email Marketing Tools, Ad Retargeting, Cloud Sharing) 4. Automatically starts capturing data, even from new campaigns not integrated 5. The support team is awesome. Very patient and thorough. 6. Great non-profit discountThis service should have been available on Facebook, out of the box. I just regret the time I lost, when I didn't know about LeadsBridge.No more battles for bigger budgets and fighting for extra time to..."
Saad Javed
YMCA of Greater Toronto.
"LeadsBridge Is Awesome! I'm a huge fan of LeadsBridge, It has improved my agency's business! It is simple to integrate with just about any CRM and the connection into Facebook is so easy. It turned Lead Ads from a hassle to super effective. 5 stars!!"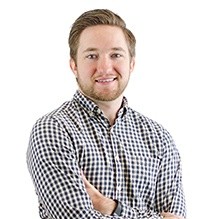 Kevin Manning
Disruptive Advertising.
"I use LeadsBridge to manage the leads of my Agency and it's amazing because LeadsBridge makes very easy to transfer your FB Lead ads into your CRM or email marketing software. I use this product to take FB Lead ads and import them into ActiveCampaign as well as trigger an automatic SMS to the client with the lead details.  "
Glenn Wallace
Webjutsu.
"The platform is very easy to use and works perfectly with my InfusionSoft Account & Facebook Ads. Thanks to LeadsBridge I can easily manage my Agency business, taking new leads & customers. Nevermore without LeadsBridge. "
Vilma Nuñez
Convierte Más.
Understand how LeadsBridge is helping the Financial Industry generate and convert more leads from their online campaigns on Facebook and Google
Fill the form in this page. One of our experts will show you how LeadsBridge can fit the lead generation needs of today's Financial Industry.