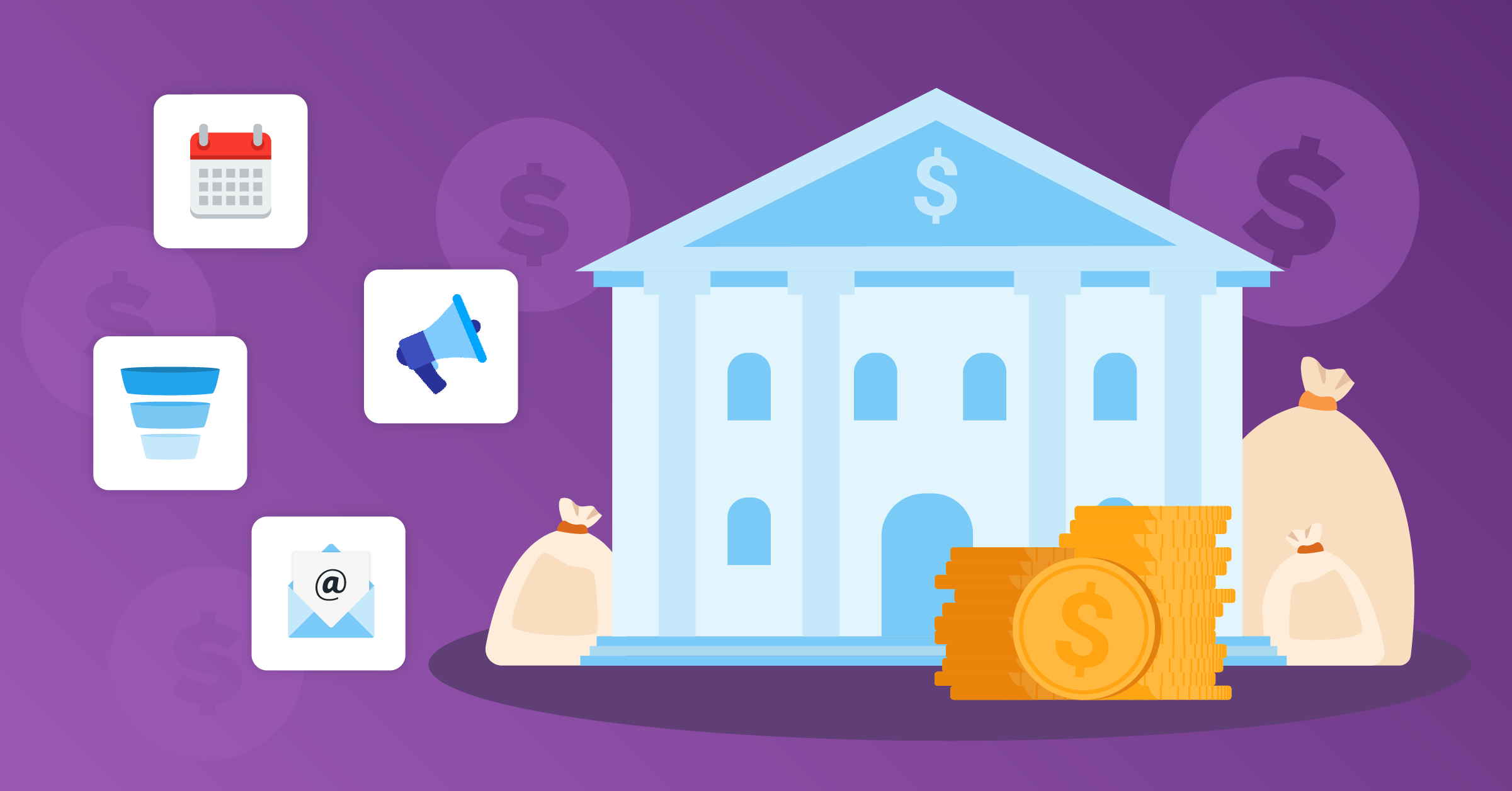 Strategies are a principal component of all successful marketing efforts, forming the foundation of how you effectively communicate your value to a prospective customer.
Financial advisors play an important role in the lives of many individuals, providing indispensable monetary guidance on investment, taxation, insurance and a variety of other matters.
Therefore, it is imperative that the correct communication is put forward to potential clients and reflects the benefit of an agency's financial counsel.
Throughout this article, you will discover the most effective financial advisor marketing strategies that you can easily implement to attract qualified clients, as well as the key components to include in your marketing plan.
The 7 most effective financial advisor marketing strategies for lead generation 
In order to acquire the most suitable prospects for your business, specific practices of lead generation for financial advisors should be put into action. These informed approaches should be successful in prompting leads to interact with your business and take a step closer toward availing of your services.
Let's take a look a the eight most effective financial advisor marketing strategies that can be readily applied;
1. Leverage PPC lead ads
Lead generation through PPC (pay-per-click) affords you the opportunity to acquire leads through highly-targeted advertising in a low pressure, cost-effective manner. PPC advertising enables you to attract prospects that are looking for exactly what your business offers, all of which can be carried out on both desktop and mobile formats.
After all, paid search advertising offers an average conversion rate of 6% within the financial industry, which makes it the second most impactful channel for generating leads.
Leads often use PPC ads to obtain more information about your business, making it a useful tool that can be leveraged to kickstart trust building. With the help of automation, made possible via LeadsBridge, you can begin to create a relationship with clients based on their initial interaction and nurture their intrigue through targeted communication.
When it comes to different platforms and options, the best lead generation for financial advisors through ads are;
Lead generation for financial advisors can be performed through advertising, such as Facebook Lead Ads. As the original PPC lead ad option, Facebook Lead Ads remains one of the most effective methods of generation. This tool also provides a number of audiences targeting options that you can choose from based on your objectives, including custom and lookalike audiences.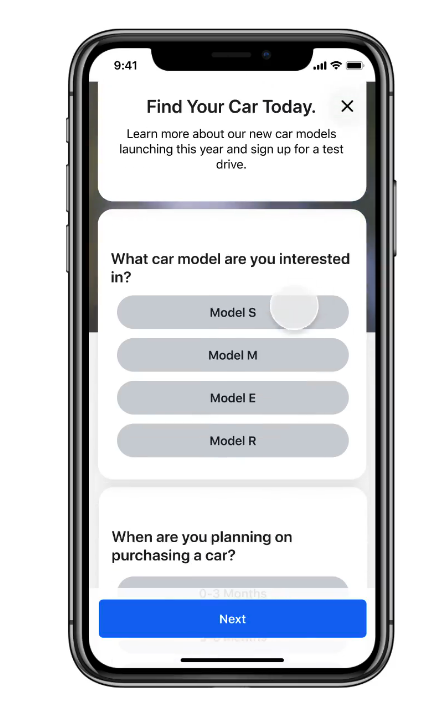 Additionally, LinkedIn provides an exceptional platform for financial lead generation opportunity, which can be maximized with the use of LinkedIn Lead Gen Forms. Using this marketing tool, it is possible to target an audience of professionals which can be further segmented according to industry and job roles.
Using LinkedIn Matched Audiences, you can retarget website visitors and promote your advisory services to contacts within your CRM and other marketing management tools.
Working similarly to Facebook and LinkedIn, Google Lead Forms facilitate the generation of leads via search advertising. These forms allow you to capture high-intent users looking for specific services.
2. Share Content on LinkedIn
As mentioned above, LinkedIn can play a substantially beneficial role in lead generation for financial advisors. This platform provides the landscape to share valuable and informative content amongst an audience of professionals, educating potential leads on the specifics of your offering and what sets you apart from competitors.
LinkedIn is widely viewed as one of the most credible sources of content, making it an advantageous tool to support the building of trust within customer relationships. When reinforced with testimonials and case studies, your future clients can further contextualize your value.
3. Feature an FAQ on your website
Including a dedicated FAQ (frequently asked questions) page on your website is one of the most commonly overlooked financial advisor marketing strategies, and can go a long way in helping leads gain a better understanding of your business and policies.
Providing this concise collection of information can set the tone for the customer experience before a lead even begins their journey with you, acting as a positive precursor to the overall experience of engaging with your service.
In addition to this, FAQs can increase your organic search as you can offer quality answers to common queries within the financial industry. This can boost your lead generation, as prospects click through your site to learn more about your business. Consider using keyword research tools, like Semrush (which has a "questions-only" keyword feature), to discover which questions you should address in your FAQ section.
4. Have a clear "About Us" section
Generally, potential clients will use your website to initiate their first contact with your business. This means that it is non-negotiable to ensure that your website is performing to the highest of its capability, loading promptly and smoothly navigating readers through to the desired location for conversion.
Considering that leads at the top of the funnel are building their awareness of your business, featuring an engaging yet comprehensive "About Us" section is crucial. The strength of this page will have an influence on a lead's impression of you, which means that the most important elements of your brand should be clearly communicated.
5. Establish a referral program
When thinking about strategies that can help acquire more leads, many businesses overlook the value of their existing network and the clients that have already been successfully converted.
Referral marketing is one of the most powerful methods of lead generation, producing three to five times higher conversion rates than any other channel. By implementing a referral program as part of your lead generation for financial advisors strategy, you can leverage your network in a cost efficient manner and acquire high-value clients.
Offering an incentive to current customers, be it a discount on their regular services or free add-on consultation, can help to encourage participation and prompt word-of-mouth promotion.
6. Network with other professionals
Networking is not only exclusive between businesses and leads. This practice can be carried out amongst other businesses to establish connections and increase the likelihood of relevant companies pointing clients that are in need of a financial advisory service your way.
For example, engaging with real estate companies can allow for an influx of new clients that need to determine their current financial position and how they can bring themselves closer to purchasing a property through saving or investing.
Having established business relationships fosters a sense of trust between shared clients.
7. Employ marketing automation & integrations
One of the greatest marketing solutions for financial advisors is to take full advantage of the power of automation and third-party integrations. Automation and the use of integrations help to decrease the need for the manual completion of tasks and enhance the lead nurturing process.
LeadsBridge offers a wide range of integrations specifically geared toward the financial industry. However, we also provide a number of additional ways to leverage financial advisor marketing automation. These include;
Syncing leads from a number of top advertising platforms to the best CRMs for financial services in real-time
Automatically transferring new contacts within your CRM to your email marketing software, which can then be added to your newsletter mailing list
Receiving notifications via email business messaging apps when leads submit a form, allowing for follow-ups to be carried out at the most opportune time
The top 3 marketing tips for financial advisors
To ensure that your strategies are having the desired effect on your lead generation, we suggest that you consider the following three marketing tips for financial advisors.
1. Define your target audience
Although this may seem like an obvious first step in the ideation of any strategy or campaign, clearly narrowing down the traits of your target audience can often fall to the wayside when attempting to generate leads.
It is important to remember that quantity is not parallel with quality, and the best generation tactics are futile if not used on potentially qualified prospects. Not every individual will be in need of a financial advisor, or have the ability to pay the fees to avail of the service.
By clarifying your ideal audience and focusing on their specific characteristics, you will gain an understanding of how to communicate with them, implement a functional lead generation strategy and build a powerful database of clients.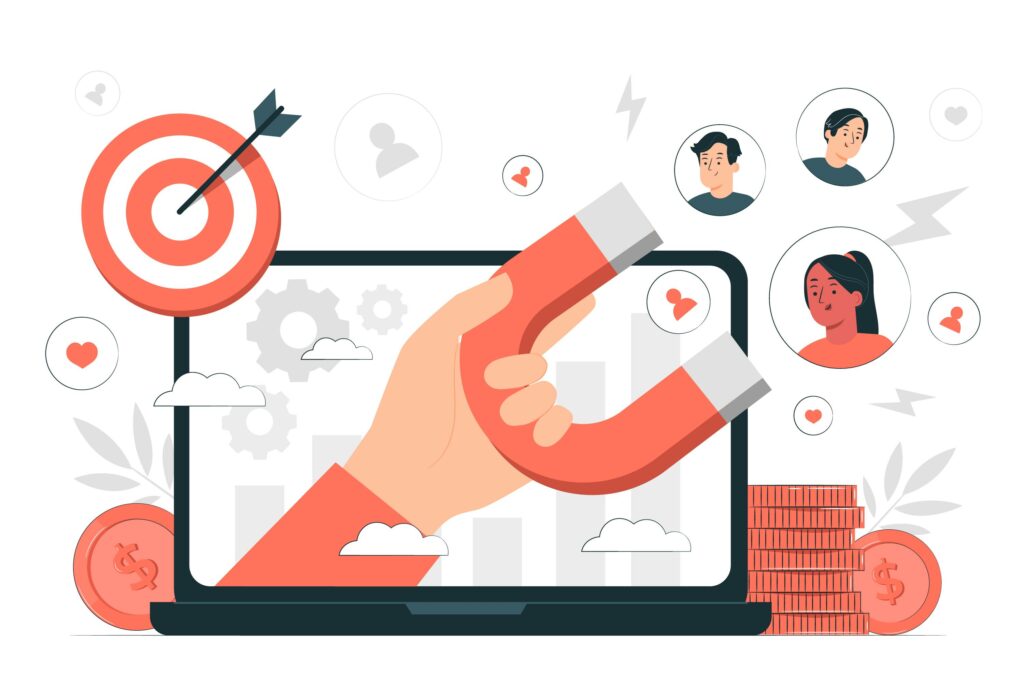 2. Identify the pain points of your audience
In the simplest terms, customers typically engage with a business for one of two reasons, these being that the product/service brings them joy or remedies a pain point.
One of the most constructive ways to immediately grasp consumer attention and set yourself apart from your competitors is to directly address the primary pain points of your target market. By taking the time to understand and eliminate the largest obstacles that your prospects experience, you can improve and refine your offering whilst simultaneously strengthening your customer relationships.
For example, you can start by asking yourself why a variety of audience segments would seek out the services of a financial advisor? What misconceptions do they have about the requirements for financial advisory services?
3. Publish a newsletter
Email has rapidly become one of the most popular channels used to administer marketing communications to new and existing clients, with 69% of marketers using email to distribute content.
Within this rise of email marketing, newsletters have experienced a growth in favor. Newsletters provide businesses the chance to educate their customers, stay connected with leads and cross-sell financial services where appropriate.
As one of the most valuable marketing tips for financial advisors, email newsletters should be a consistent facet of your lead generation strategy. Use this medium to create value for clients, which can be done by segmenting your audiences and content based on demographics and sharing industry specific information and updates.
How to build a financial advisor marketing plan
To curate a successful and lasting financial advisor marketing plan to boost your lead generation, the following elements should be included;
Define your goals
As with any marketing plan, deciphering a clear set of goals is essential. These objectives will act as a foundation for your strategies, motivator for actions and guideline for the measurement of results.
It is best practice to reference the SMART framework when setting key goals, ensuring that each desired outcome is specific, measurable, achievable, relevant and time-bound.
Whether you are planning to target a younger demographic of investors or add new financial services to your offering, your marketing plan should be reflective of how you visualize the future of your business.
Select your marketing channels
Choosing the most appropriate marketing channels to distribute content is pivotal in ensuring that you reach your intended audience. Not only must you consider which platforms support your content type the best, but also where your target clients hold a presence and how they consume this content.
To gain a better understanding of which channels to use going forward, you should spend time analyzing the social media presence of your competitors, evaluate which content generates high interactions and which opportunities exist for you to elevate your own content, offer more value and differentiate yourself.
Establish a timeline and budget
One of the most essential marketing tips for financial advisors building a marketing plan is to determine an expected timeline and realistic budget. Time and marketing dollars are two of your most precious resources, which makes it vital to implement a well-timed, sufficiently funded strategy that can produce desired outcomes.
As well as this, a defined timeline and budget will act as a guideline for the breadth of your activities, allowing you to stay on track and measure your progress.
Regularly track results
To obtain a true picture of the success of your financial advisor marketing plan, you must frequently and consistently measure your quantitative and qualitative data. By deciding which KPIs (key performance indicators) are most important to track, you can analyze which of your marketing efforts are performing as intended and which ones need to be altered.
Final Thoughts
Marketing within the financial advisor industry is no easy task, and a huge portion of this process centers around demonstrating your value and building trust amongst prospective customers. After all, leads are people and they want to put their financial future in the hands of someone that they can have confidence in.
By introducing the financial advisor marketing strategies discussed above into your future campaigns, you can begin to foster trust amongst your audiences, create strong client relationships and create a database of customers that provide lifetime value to your business.
Ready to scale your financial advisor firm quickly with these marketing strategies? Take a look at our integrations for financial services to get started.