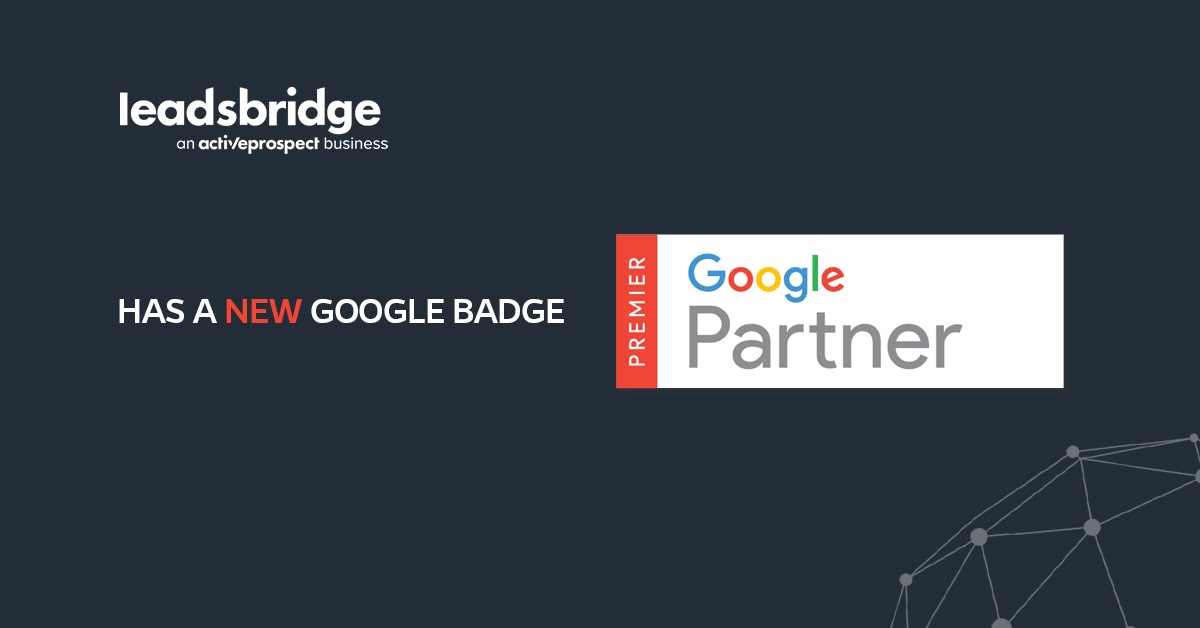 LeadsBridge has been proud to be a long-term Google Partner. Recently, we updated you all on our badge which displays our partnership level with Google. Today, we're announcing even more amazing news: LeadsBridge is now a Google Premier Partner!
This is massive news for us as a company, and for you, our loyal users. As far as changes go, this will only help us to better serve you with faster and more up-to-date integrations with Google products, allowing you to scale your business like never before.
For example, you can automatically sync your audiences to customer match, or easily integrate lead form extensions to automate your lead collection process.


Essentially, we can all consider this as an upgrade from our previous Google Partnership level. Here's a quick list of benefits that come with this prestigious program:
Product Certification – Being certified by Google is a big deal for us. This means that we can build our knowledge and earn product certifications.
Advanced Product Training – Advanced product training means that our representatives will always be up to date with the latest and greatest training from Google — giving you the best integration support possible.
Direct Google Support – Being a Google Premier Partner gives us the unique ability to offer you the best support possible when it comes to your Google integrations.
Going forward, you can expect some amazing things to come out of this partnership. We're very proud to be a part of this program, but we want to stress that this exciting news would not be possible without you, our LeadsBridge family.
If you'd like to learn more about how LeadsBridge can make a world of difference with your Google integrations or any other integrations, feel free to request a demo.

We have an amazing support team that will be able to answer any of your questions and show you exactly how LeadsBridge can make a difference in your marketing and advertising efforts.