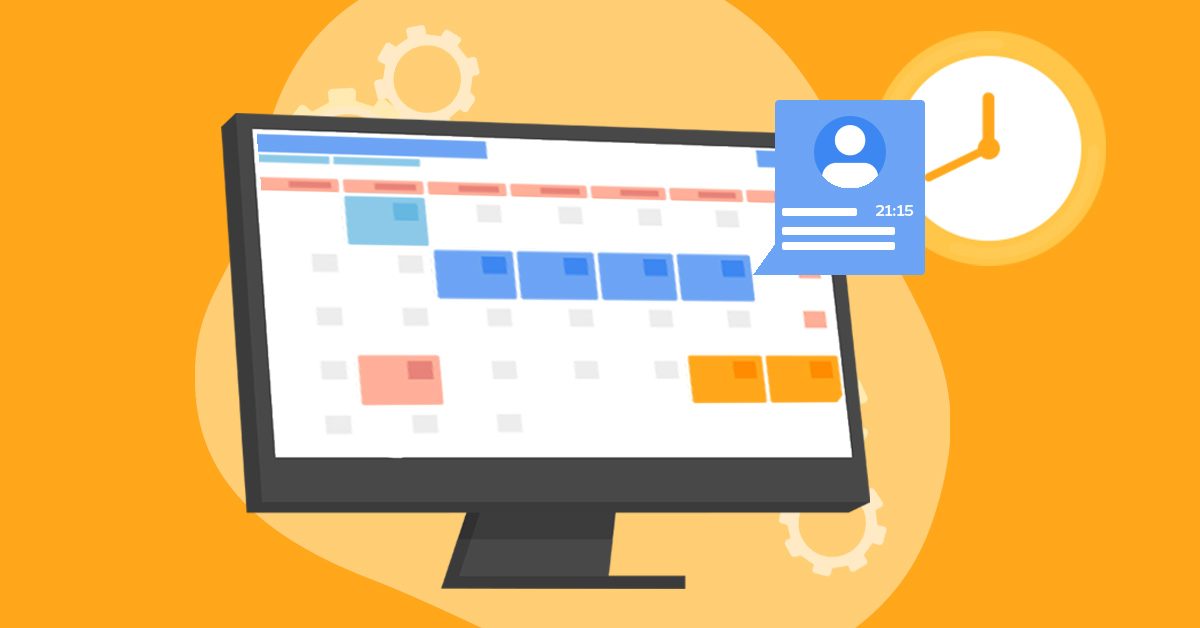 More and more salespeople are becoming masters of their CRM, especially when it comes to keeping track of new leads.
But getting those leads to show up to their meeting is an entirely different problem. No matter how hygienic your data, or how versed you are in Salesforce, no-shows are a persistent problem.
That's why we've outlined three, impactful steps you can take to curb no shows and take full advantage of that fresh marketing pipeline.
If you're an SDR or AE looking to make the most of your time, read on.
1.   Set Reminders for All Your Prospects
How many times have you forgotten about an appointment until that text reminder popped up?
We've all been there, and for much more important things than a sales meeting.
Remember that your potential customers are in the same situation as you. They have careers, family, and all sorts of distractions going on in their lives.
Consider sending reminders over both email and text. Email reminders help interested prospects easily reschedule, rather than miss your meeting. A text reminder 15 to 30 minutes before your meeting helps you make sure your prospect will be on time and available to talk.
You can even set multiple reminders at different intervals. This keeps you in front of their mind and ensures that the people serious about buying are showing up to your meetings.
The absolute best reminders you can send are at the 24 and 4-hour marks with an overview of your meeting agenda. These are the make or break reminders that will have the most impact on your show rate.
By resending your meeting agenda in the reminder, it will help those who plan on keeping the meeting better prepare for it. Customers who come to meetings more informed are ready with questions and are already in the buying mindset that first meeting.
If they're keen to purchase, you'll know it within two minutes.
But even more, these reminders allow those who can't make the meeting (but are actually interested) reschedule for a later date. This is a major time-saving hack used by top salespeople to keep their calendars up to date.
Not only does it curb no-shows, but it allows a customer to come back on their own terms—perhaps when they're more ready and willing to buy.
Moral of the story: a friendly reminder never hurt anyone, and is the fastest way to improve your show rate as a salesperson.
2.    Be detailed in your meeting description
Have you ever looked at your calendar, and seen a meeting you don't really understand? It's got a vague title, the attendees' names, and nothing under the description.
Not only do you not know what's going to happen in this meeting, but there's no way you can prepare.
People like to know what they're showing up for, and where their time is going.
By offering detailed meeting descriptions, you answer these concerns immediately and improve your show rate over time.
Better yet, let prospects choose the meeting agenda that works best for them. Scheduling tools like Calendly let you offer different meeting options, such as a 15-minute discovery call or a 30-minute conversation and demo. Prospects book the meeting that works best for them and they know what to expect, so they're more likely to show up.
Not only will this gauge their level of interest (those willing to give more time likely to have a bigger problem to solve), but it makes you a more empathetic salesperson. 
A salesperson that a prospect is likely to come back to if they're not yet ready to pull the trigger.
By offering options and clear agendas, you'll make the most of the hot opportunities that hit your plate.

3.   Make sure your web conferencing tool is connected
This blog happens to be published in the summer of 2020, as we've all begun to adjust to new ways of working and living amid the coronavirus pandemic. It's caused millions of businesses across the globe to rely on video conferencing tools like Zoom, Google Meet, and GoToMeeting.
While these tools are an amazing way to connect virtually, we've all experienced the confusion that happens when a conference link is missing or incorrect. 
Oftentimes, meetings don't get started until several minutes into their scheduled time.
You can easily fix this by setting up an automation to create a unique web conferencing URL and add it to every meeting. Both you and your prospects will know the "location" of your meeting without having to fiddle with creating a Zoom room.
This solves major problems salespeople face every day and helps employees work more productively in virtual environments.
Automating this small but common task ensures that your prospect knows exactly where to go come meeting time.
Conclusion
Above are three ways you can schedule meetings with leads and guarantee they show up. You need to set reminders for the prospects, create a detailed meeting description, and ensure your web conferencing tool is connected. If you follow all these steps, never again will you have to send an email 3 minutes into your demo with a link to video chat. Your well-prepared prospect will already be on the other end waiting for you.
These simple hacks make a big difference when you perfect them for every single meeting and can help take your no-show rate to virtually zero. 
But you don't have to go it alone: automation through tools like LeadsBridge and Calendly help more prospects schedule with you and keep their meetings. You convert more marketing leads to revenue and improve performance at every stage of the buyer journey.