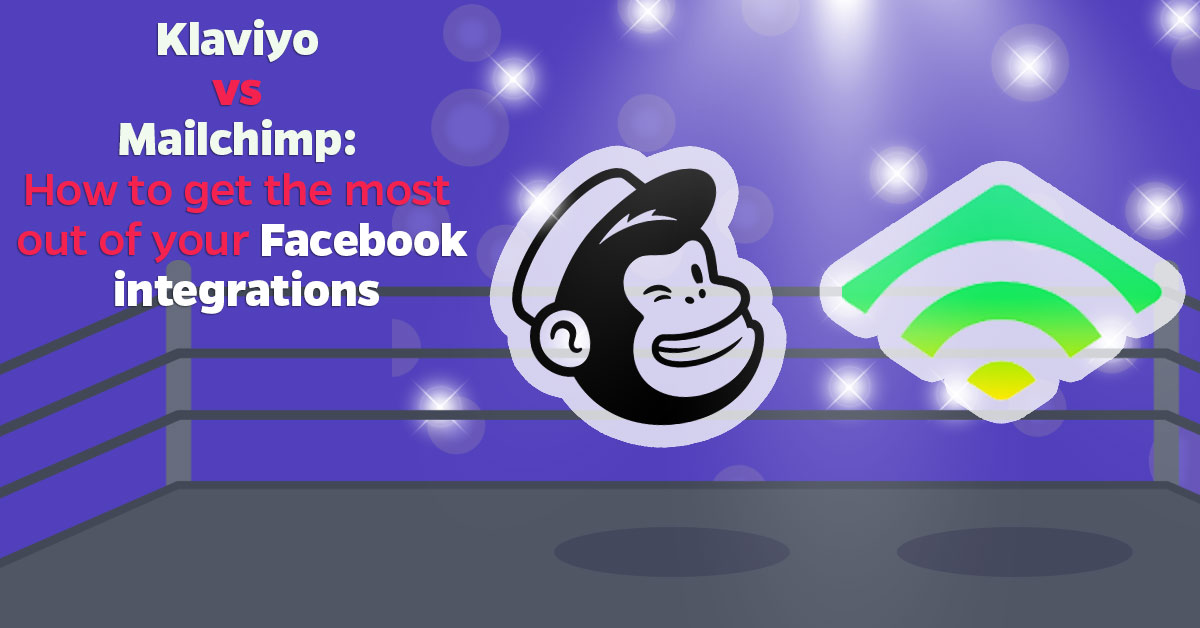 Do you know that companies that excel at lead nurturing generate 50% more sales leads at 33% lower cost per lead? Thats not all. Nurtured leads also experience a 23% shorter sales cycle.
Many businesses spend a lot of money generating leads but pays less attention to lead nurturing. The truth is generating leads is great, but converting them to customers is the best thing that can happen to any business.
Fortunately, there are lead nurturing tools on the market that can help you to easily nurture your leads no matter the lead generation platform you use.
Two of the most popular lead nurturing tools are Klaviyo and MailChimp.
The two lead nurturing tools provide platforms you can use to create lead nurturing emails, workflows, and conversation automation with your leads and customers. They are assets for marketing campaigns. But the thing is, they are not the same.
In this article, we will examine Klaviyo vs MailChimp to find out the differences between the two tools and how you can maximize them on Facebook to nurture your leads into paying customers.
Let's get started.
Klaviyo vs MailChimp: Overview
Klaviyo was established in 2012, while MailChimp started 11 years before that time – precisely in 2001. Both Klaviyo and MailChimp are email marketing platforms for different industries.
Klaviyo provides email marketing services for the eCommerce sector while MailChimp offers email marketing services for small businesses.
Klaviyo Vs. MailChimp: Automation
Klaviyo has an advanced automation system. It has different workflows for various scenarios. You know what? You don't even need any experience to use it. There is an idea library where you can get the list of pre-built templates you can customize to fit your marketing needs. There are templates for cart abandonment email, post-purchase follow up, customer winback, the welcome series, the order in transit, etc.
MailChimp also has several pre-made templates for automation workflows, but not as exhaustive as that of Klaviyos. MailChimp made it easy to set up workflows based on your marketing goals.

MailChimp's automation workflows give you a head start, but if you need more advanced automation workflows, Klaviyo wins.
Klaviyo vs MailChimp: Segmentation
Klaviyo has a robust email segmentation. It gives you different options to segment your list. This includes segmenting emails based on customer events (such as the first purchase), behavioral or transactional data, and visitors activities in your shop. It even allows you to create data science tools that you can use to know your best customers. You can also integrate Klaviyo with Facebook audience targeting to get more customization options.
MailChimp, on the hand, has fewer segmentation options. It offers "groups" and "segments". The groups are the customers you create based on behaviors such as "bought something last week". The segments on the hand are made up of your basic lists such as "new subscribers" and "recent purchases".
It lacks specific behavioral tracking that can help businesses to scale higher, such as the Facebook audience integration.
With Klaviyo, you have all the tools you need to build your relationship with your leads and customers, while MailChimp is still struggling in that aspect of marketing.
Klaviyo vs MailChimp: Facebook integrations
Integrations with lead generation tools is an important aspect for businesses who want to scale higher and faster. Facebook has become one of the best social media platforms that give businesses access to engaged audience and advanced features to help get new leads and customers.
One tool businesses use on Facebook to reach potential customers is the Facebook lead ads. It provides a seamless way for Facebook users to submit their information to your business. With it, you can collect the details of real users who are interested in what you are marketing. Therefore, it is pertinent to integrate your Facebook leads ads with lead nurturing tools like Klaviyo and MailChimp.
You know what? The two nurturing tools can integrate with the Facebook lead ads through Leadsbridge.
Leadsbrige has a suite of automation tools for businesses to solve lead generation and nurturing problems. It can help you connect with 370 CRMs to any of your lead sources online.
Leadbridge makes Klaviyo Facebook integration possible. With the integration, you can quickly sync all users that respond to your Facebook lead ads by filling and submitting the form directly to a list on Klaviyo. This includes the user's email and every other detail you specified in your lead ads form. So, when someone submits Facebook leads ads form, Klaviyo creates an event to mark it. This triggers autoresponders to follow up with the new leads immediately. With this information at your fingertips, you can easily segment your leads from Facebook leads ads by the details they provided or the specific Facebook leads ads campaign form they have filled out to help you target them with relevant emails.
What if you are running different Facebook lead ads campaign? No problem. You can sync all lead to the same list on Klaviyo. Klaviyo will track which ads each lead is coming from.
MailChimp is also not left behind in the integration business. Leadsbridge also offers Facebook lead ads MailChimp integrations. This helps to easily turn leads from Facebook lead ads to MailChimp subscribers.
Leadsbridge Facebook lead ads MailChimp integration makes it easy to capture users as they sign up to your Facebook lead ads and integrate them into your subscriber's list and groups on MailChimp. You can even take it a step higher by adding the lead to your CRM. Leadsbridge integrates with over 370 CRM. Doing this will enable you to quickly contact your subscribers and nurture them to paying customers.
Klaviyo Vs MailChimp: Reporting and Analytics
Reporting and analytics tools are an important aspect of lead nurturing. It tells you the emails that are successful and those that are not. This shows you if your marketing campaign is working or not.
Klaviyo provides in-depth metrics such as the emails users clicked, bounced emails and unsubscribe rates. It also provides a customized analytics dashboard that shows you what is going on with your email marketing campaigns. Added to that is a very important feature – real-time customer monitoring. It shows what your customers are doing in real-time. It also provides predictive analytics you can use to track customers to estimate the number of upcoming purchases.
MailChimp on the hand provides basic analytics on the campaign page that is both useful for deep insights and email performance. It shows you metrics such as click-through rates. You can dig deeper into your results to see how your email sequence performs. MailChimp also offers A/B testing on emails.MailChimp analytics and reporting tool is easy and simple to understand for beginners compared to Klaviyo that is more sophisticated.
Klaviyo Vs MailChimp: Pricing
Now you know some important features of Klaviyo and MailChimp. The next thing is the pricing difference between Klaviyo vs MailChimp. How much does Klaviyo cost?
Klaviyo charges per the number of contacts you have. This determines the number of emails you can send and the level of support you get. It starts with a free pricing tier for up to 250 contacts and 500 email sends.
With this free plan comes some conditions. One, you have to double opt-in for your subscribers. Two, Klaviyo displays their logo at the bottom of your content. Notwithstanding, it is still a viable option for beginners.
So, say you your subscriber base increases to 500. How much will that cost?
You will pay $20 /month, send unlimited emails and you can chat and email the support staff.
MailChimp is cheaper than Klaviyo. It starts with a free plan. Then moves on to essentials – $9.99, standard $14.99 and Premium $299.00 per month.
Even though MailChimp is cheap, it does not have the same in-depth tools like Klaviyo. So, its like paying for what you get under the two nurturing tools.
Klaviyo Vs. MailChimp – User Interface
One important aspect of these tools is the user interface. How are users finding them? Are they difficult to use for beginners? Let's find out.
Klaviyo, though a sophisticated email marketing software for the eCommerce niche, provides an easy user interface for users. Klaviyo integration is possible with Facebook lead ads and other marketing tools like Shopify. It has a drag-and-drop email builder which makes it easy to design your email campaigns. It is easy to create responsive emails with a few clicks. It provides loads of templates if you don't want to design from scratch. That is a plus for beginners.
MailChimp is also easy to use. It has lots of templates you can customize to suit your campaign and brand. It makes building emails and automated workflows a breeze.
Conclusion
Above is the Klaviyo Vs. MailChimp review. The best thing about the tools is that they can integrate with Facebook leads ads through Leadsbridge, which is important because Facebook is one of the most profitable lead generation channels for businesses.