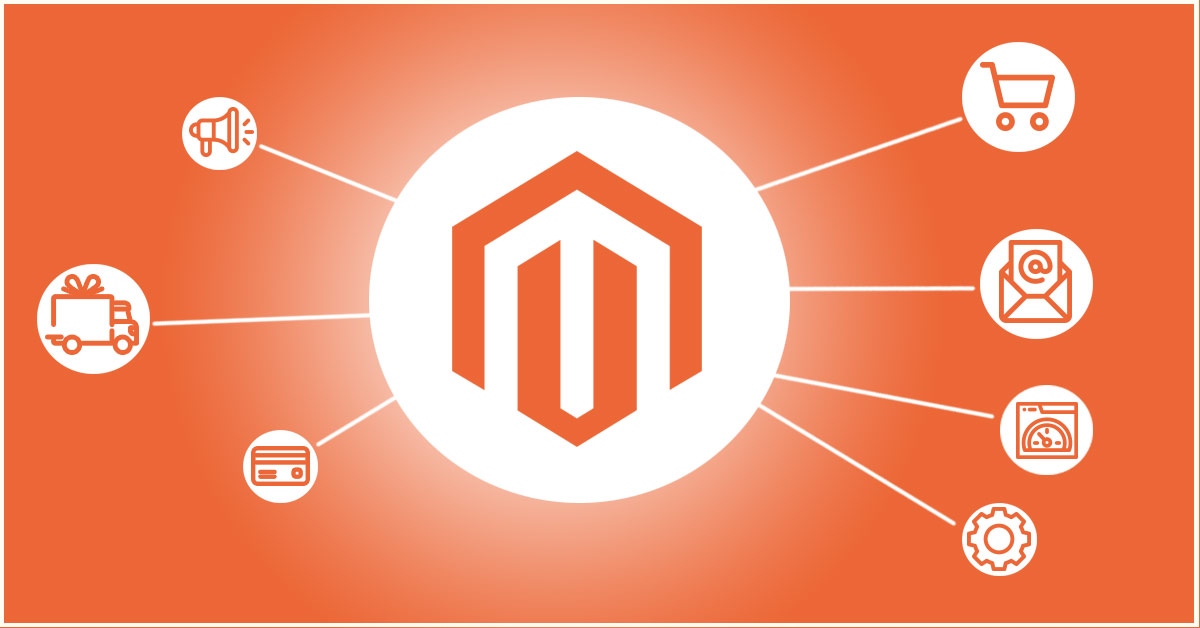 Magento is one of the most popular e-commerce platforms online. It ranks 2nd in the list of the most popular e-commerce software. A recent study carried out by BuiltWith revealed that Magento powers 4% of e-commerce websites all over the internet, 7% of the top million websites and 10% (10,000) of the top 100,000 websites. Businesses using Magento grow 3x faster than those on competitive platforms and they also realize a 50% reduction in Total Cost of Ownership.?
In this article, you will learn about the best Magento extensions and integrations that can help grow your business.
What is Magento?
Magento was a name derived from the color magenta which was on the original logo of Magento. Magento is an open-source e-commerce platform developed by Varien Inc. in 2008, that offers a flexible shopping cart system, excellent control over the look and feel, content and functionality of online stores.?
The platform provides marketing, search engine optimization, and catalog-management tools.?
Since its launch, different editions have been released such as Magento Open Source, Magento Commerce, Magento community, Magento enterprise edition, and Magento enterprise edition cloud.?
Magento community is free for all to use while the edition is paid. Popular companies using Magento are Coca Cola, Ford, Fox Connect, Nike, etc.
Benefits of using Magento
One of the best and popular Content Management Systems (CMS) available today is Magento. It is widely used by businesses around the world to manage products and transactions. Below are the benefits of using? Magento.
1) ?? It has a large capacity to manage products
One reason businesses love Magento is because of its capacity to manage hundreds and thousands of products. It is useful for both small businesses and large ecommerce web stores. No matter where you are in your business growth, Magento can accommodate your level. This is because it is scalable and you don?t need to switch to another CMS when your business grows.
2) ? It is search engine optimized.
The Enterprise edition of Magento is search engine optimized. It allows users to create SEO-friendly URLs so that product pages and descriptions can show up easily on search engines. Websites that use Magento are mobile responsive, which means, people can browse and see products and services on their mobile devices.
3) ? It is easy to customize
With Magento, you can customize the look and feel of your product categories and features. This means you have to customize everything from the coding or you use Magento ready made themes. With the customization, you can choose the right payment system, shipment method and language options that customers are comfortable with.
The different editions of Magento
Currently, there are two different Magento editions: Magento Open source and Magento Commerce.
Magento Open Source
Magento Open source is previously known as the Magento Community Edition (CE). It is free. Small to medium businesses and even enterprise businesses can use it to create feature – rich websites. It is easy to customize with different extensions, which makes it flexible to achieve any goal you want. Businesses can start with it, and build customized solutions on it as they grow. An example of a business that did this is the Brand Alley. They started with Magento Open Source and built more solutions on it.
Notable features of Magento Open Source include Site Management, catalog management, catalog browsing, product browsing, order management, checkout, payment and shipping, etc.
Magento Commerce
Magento Commerce was previously known as Magento Enterprise Edition (EE). It is mostly used by large organisations that need different kinds of functionality for their online stores. Magento Commerce, unlike the open source counterpart, is not free. It has a license fee that begins at $24,000 per year. It is available as a platform-as-a-service hosted solution (Magento commerce cloud) or as on-premise solution. The two Magento Commerce versions have the same code base but the Magento Commerce cloud updates automatically.
As? a powerful content management system, Magento Commerce has different native features that add value to businesses. The features include:
Page builder:? This is a drag and drop editing tool for site content. It helps businesses create great shopping experiences for customers.
Product recommendation: This feature helps to drive engagement and sales by providing specific product recommendations to shoppers on the website.
Customer segmentation and personalization: This feature helps to create personalized shopping experiences that will help to increase conversion rates. It shows content, promotions, and pricing to specific customers based on their details.
Content staging and preview: This helps to increase productivity and sales by helping your teams to create, preview and schedule different kinds of content updates.
Elasticsearch: This feature helps businesses to handle large catalogs of products and to scale search capacity as queries increase on the website. You can also give some Elasticsearch alternatives a go.
Other notable Magento Commerce features include pricing, admin experience, visual merchandising, dynamic rule-based product relations, instant purchase, checkout, payments, business intelligence, shipping, inventory and order management, customer service, etc.
A superb example of Magento Commerce is Made.com, shown below.
Magento Extension
It is a requirement for websites to look appealing to visitors and customers since it has become a major part of online promotion strategies. This is where you need Magento extensions.
A Magento extension is a block of PHP Code? that can add more functionalities and features to every part of your Magento store such as the front and back end, integrations with web services, themes and marketing tools.
Magento extension provides flexibility to help maintain your web store the way you like. It offers marketing promotions and tools to help you profit more from your web store. There are three kinds of Magento extension – modules, interfaces, and themes. Modules are plugins that help to extend built-in functionality. Interfaces are themes that help to manage the functionalities of an online store. Themes are layouts and templates that give a website an attractive appearance.
Benefits of using Magento extensions
Magento extensions are very useful for improving? the functionalities of a website. Below are its benefits.
1??????? It helps in creating customized and professional web stores that fulfills the demands of visitors and customers.
2??????? It helps to control the?different?aspects of e-commerce websites.
How to select the best Magento extension for your web store
There are over 5k extensions available for Magento and many of them are free, while the paid ones cost from $50. This makes it difficult to choose the best Magento extension for your website.? Here are five (5) tips to help you select the best extensions.
Have a clear goal: Know what you want to do and the right Magento extension that will help to achieve your goals. For instance, if you sell?virtual products like e-books or software, installing a delivery Magento extension is not useful.
Analyse the Magento extension: There are different extensions with various features, ensure you check them out before purchasing it. Consider the quality, ease of configuration, front end design, etc. Choose the extension that suits your needs.
Ensure the Magento extension is constantly updated: E-commerce changes rapidly, therefore, you need extensions that are regularly updated. This information is available on the ?Changelog??section of the extension. It will show you the number of improvements, new features that have been added and bug fixes. This information is important to help you make the right buying decision.
Read customer?s reviews: Check out the feedback left by users who have purchased the Magento extension in the past from the vendor. Pay attention to comments about the quality of code, customer policy and support. This will help you get the best Magento extension for your business.Below are seven essential Magento extensions to help boost sales.
1.
Magento 2 Auto Related Products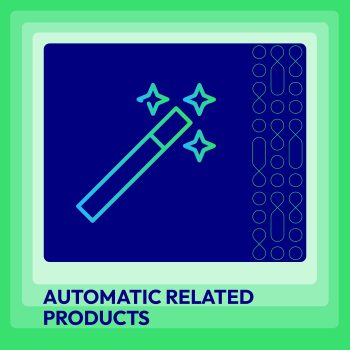 Magento 2 Auto Related Products is designed to analyze the interests of store visitors and show them relevant offers. Using a smart autosuggestion system, the extension establishes relations between displayed products and related items. 
You can also create unlimited blocks, such as Related Products, Cross-sell Products, Upsell Products, Daily Deals, New Products, Featured Products, or Bestsellers. This feature makes the extension a comprehensive product recommendation tool. 
Mainly the extension supports A/B testing to help you keep track of and assess the performance of each rule. So, you can manage related products and decide which rules should be applied to optimize profits.
The features of the extension include:
Related products rules

Unlimited Related Product blocks

A/B Testing Support

Related Block Statistics

Related products sorting

AJAX Loading Related Products
2. Abandoned cart email by Magewares
Cart abandonment is a problem faced by many e-commerce businesses. It happens when a customer leaves your online store after adding item(s) to their shopping cart. It is a common problem business faces. A research study revealed that the average cart abandonment rate for 2017 is 78.65%. This shows that over 3/4 of shoppers leave an e-commerce store buying nothing.? This may happen because of a complicated checkout process, lack of suitable payment method, etc.
The good news is that there is an extension you can use for your Magento store that can reduce abandoned carts. It is called the Abandoned cart email by Magewares.??
The Abandoned Cart Emails for Magento 2 helps you to send the right personalized message in a subtle way to remind your website visitors and customers to come back to the store to complete the order placed in the shopping cart. There are different email templates for email follow-ups and cart reminders you can customize to suit your needs. You can also generate coupons to entice your customers to bring them back.
The features of the extension include:
Unlimited follow-up emails

Email schedule customizations

Design coupons and incentives for customers through emails

Design and set your rules

Exclude customers from receiving emails

Stop emails from going out when the cart is cleared
The Abandoned Cart Emails extension can help to:
Increase your conversion rates

Create and schedule follow-up emails

Track abandoned carts and recovered carts
3. DataFeedWatch

DataFeedWatch is a leading feed marketing solution available in over 50 countries and across 1000+ eCommerce channels with the goal of helping merchants grow, both locally and globally. 
Their dedicated Magent integration lets merchants connect Shopify accounts to the tool in just a few clicks, opening the door to multichannel product listings and comprehensive data feed optimization. 
Intuitive and easy to use, DataFeedWatch gives merchants the tools needed to achieve greater visibility and ROAS from their eCommerce campaigns on Google, Facebook, Amazon, and various other shopping platforms.
This can be seen through their various case studies. It's a simple solution for anyone looking to cut back on the time spent maintaining their data feeds while surpassing their competition. Brands, retailers, and digital agencies alike can gain complete control over their feeds and achieve their full retail potential with this one-stop feed marketing software.
4. Special Promotions Pro by Amasty
Special product promotions can have a huge impact on your business. This is because everyone loves promos. A study revealed that over 80% of consumers crave promotional products. The Special promotions Pro Magento extension by Amasty helps you create personal promotions using the customer's account information. With it, you can build customers? loyalty with a special product based on order history. For example, if you sell jewelry, you can give customers who bought two or more pairs of earrings, a matching bracelet for free. i.e. Buy X to get Y.
The special promotion pro extension features include:
The ability to give discounts to customers based on their order history.??

Cross-selling expensive products to customers

Setting rules to exclude products with a special price from the discount programs

Creating discount price of any product to a fixed amount
The special promotion pro extension help you to:
Stimulate repeat purchases

Create individual promotions that fit each customer

Sell expensive products easily through cross-selling.
5. One-Step Checkout by Templates Master
As previously said, one of the reasons given for abandoned carts is a complicated checkout process. A research carried out by Barnard revealed that out of the 4,263 responses received from the research, 23% said "too long/complicated checkout process? is the reason they abandoned carts. This issue can be resolved by using the One-Step checkout extension by templates master. According to their website, customers have seen a 65% improvement in checkout time.
The One-step checkout by Firecheckout is an efficient extension that provides a one-step checkout solution instead of the default six steps offered by Magento. It helps you to move website users faster in the checkout process without page reloads.
The features of one step checkout by Firecheckout includes:
Five different and customizable checkout page layouts

Responsive layout designs that work on desktop and mobile

Guest checkout opens for customers who do not want to register

Set delivery date and time option

Attach order file

Availability in 14 different languages
With the One-step checkout extension, you can:
Reduce abandoned cart problems

Improve conversion rates
6. Page Speed by Templates Master
Having a fully developed and designed e-commerce website is not all there is to making profits, website speed plays a vital role in sales conversion. A research study revealed that if it takes more than three seconds for a page to load, over half of the visitors will leave it. Also, 79% of website shoppers who have trouble with website performance say they won't return to the website to buy again. Therefore, you must take the website page speed very seriously.
Page speed is one of the ranking factors of websites on the Google search page. However, there is an extension that can permanently solve this problem for you. It is known as Page Speed by template Monster.
The page speed by template monster helps to reduce the page loading time and increase Google rankings.
Below are some of its features:
Lazy image feature to help filter images on your website pages.

HTML compressor to remove unnecessary elements on websites

JavaScript and CSS minification to lower the page loading time

Autosearch/crawl mode to compress visible images
With page speed extension, you can:
Have quick load times and improved search engine rankings

Retain customers and increase conversions
7. Order Manager by IWD Agency
Order management is important to the success of every business. It ensures that the right goods get to the right place, at the right time and in the right condition. One extension that can help you achieve this is the Order Manager extension by IWD Agency. The extension helps you to be efficient and effective in managing the order workflow. With it, you can accept secure and tokenized payments, and modify an order table to make it visible.?
Other things you can do with the extension include:
Update order payment and shipping methods

Reauthorized payments in Magento

A complete view of order statuses in colored rows

Mass action for order table to get more done faster

Manage sales representatives and commissions

Organize inventory sources.
8. Customer Attributes by Officience
Customer data is important information that shows how they interact with your product and services. This data helps you to know the customers? expectations and what product to promote to them. It helps to boost communication and increase conversions. There is an extension you can use to help gather customers? data. It is known as the Customer attributes by Officience.
The customer attributes help you manage and add attributes of a customer such as date of birth and company name. This will help you profile them accurately.
The extension comes with lots of features that make it easy for you to collect customers' data such as:
Ability to set a different number of attributes

Ability to make the attributes mandatory for customers

Ability to change customers? data at the back-end

Manage customers? attributes easily

Enable unique values for customers? attributes
9. Delivery date scheduler by Appjetty
The delivery date of a purchased item is very important to customers. This is why 65% of consumers want greater flexibility for deliveries and 2/3 customers will choose a retailer based on the availability of delivery options.? This shows that the delivery date is very important. One extension that can help you meet customers' expectations with delivery dates is the Delivery date scheduler by AppJetty.?
The extension helps your customers to choose the delivery date they want. Once you install it on your Magento website, it shows the available order delivery dates and your customers can choose the right date they want.?
With the extension you can:
Set intervals between order and delivery dates

Select the date and time format

Show delivery date and time with extra charges

Show scheduler on the product page and at checkout

Track delivery orders.
Magento Integrations that can improve your sales volume
Magento integration enables third-party platforms to call the Magento web APIs. Magento APIs support Customer relationship management (CRM), Accounting, Enterprise Resource Planning (ERP), Product Management (PIM) and Marketing Automation Systems.
Below are the best 7 important integrations that will help boost your sales.
1.? ?Magento Integrations with Facebook Lead Ads
With over 2.41 billion monthly active users across the countries of the world, Facebook has one of the largest audiences in the social media network space and a robust advertising platform to match. Facebook Lead Ads is a product rolled out a few years ago to help advertisers capitalize on its massive audience to get better conversion rates for campaigns. Facebook Lead Ads is a tool specifically designed to collect ?cheap? leads, allowing you to collect information from prospects both from mobile and desktop ads.
Leadsbridge made it possible for you to integrate your Facebook Lead Ads with Magento.
The integration helps you to:
Create new Magento customers in groups with Facebook Lead Ads

Update Magento customers in groups with Facebook Lead Ads.
Facebook Offline Conversion Integration
In addition to that, if you run an online and offline store, you can use Facebook Offline Conversion tool to track your offline conversions that happen because of people viewing your Facebook ads. Leadsbridge's Conversion Sync is an integration layer that helps you connect your CRM and email marketing software to the Facebook offline conversions tool. It automatically uploads your offline customer data to Facebook, removing the possibility of errors when matching your customer data on Facebook. This way, you can track offline transactions and know the performance of your ads.
2.? ?Magento integrations with Facebook Custom Audiences
Facebook Custom Audience is a tool that allows you to reach people who already know your business. This can be your current and past customers, website visitors, and email subscribers. Facebook custom audience allows you to create a list of these audiences and target them with ads on Facebook. It is effective because you are targeting the people that are already interested in your business. This helps to increase your conversion.?
One way to integrate Facebook Custom Audiences with Magento is through Leadsbridge.?
With the Facebook Custom Audiences and Magento integration, you can sync your customers? list with Facebook. This will enable you to target potentials leads and people similar to them with the right Facebook ads at the right time, all done automatically through Leadsbridge.
3.? ?Magento Integrations with SAP
SAP is an Enterprise Resource Planning software that helps businesses to manage the different business operations. It helps you to build a relationship with your customers, improve the supply chain and account management, etc. SAP was founded in 1972 and currently has over 413,000 customers.
You can integrate your Magento store with SAP through B2B ERP Connect by Corevist.
The extension helps you to make real-time transactional data from your SAP system available in your Magento store. This means you can deliver constantly changing information from your SAP such as b2b pricing, inventory availability, freight costs to your customers on your Magento store.
The features of the extension include:
Real-time display of transactional data from SAP to Magento website

Orders placed on the Magento website are created in real-time on SAP

Items such as freight, tax, inventory availability, contract-based buying rules, and discounts are shown on your Magento storefront.
4.? ?Magento Integrations with Quickbooks
Quickbooks is an accounting software package designed to help businesses accept payment, manage and pay bills and carry out payroll functions. It is a software that makes accounting tasks easy for you on the go.
It is a software developed by Intuit Inc. A stable release was launched in 2019.?
The Quickbooks online integration extension will help to connect your Magento 2 store with your QuickBooks Online account. With it, you can synchronize information such as product sales, customer and invoice data between them.?
Below are a few features of QuickBooks online integration:
Track income from Magento 2 in QuickBooks

Sync Products and customers from Magento 2 to QuickBooks

Sync orders and invoices from Magento 2 to QuickBooks

Map tax rates of Magento 2 orders

Set up synchronization quickly and easily.
5.? ?Magento Integrations with CRMs through Leadsbridge
CRM (Customer Relationship Management) is a software that helps you to automate business processes, procedures, and operations according to your strategy. It helps businesses to interact with customers in different ways that show they are important to the business. This strategy helps businesses to attract new customers and retain existing ones.
Leadsbridge makes it possible for you to integrate Magento with different CRM software. Below are some of the integrations:
Integration of SuiteCRM with Magento
The integration of SuiteCRM with Magento enables you to create new Magento customers in groups with SuiteCRM. You can also update Magento customers in groups with SuiteCRM.??
Integration of Zoho CRM with Magento
Through Leadsbridge, you can integrate Magento with Zoho CRM. This helps you to create new and update new Magento customers in groups in Zoho CRM.
Insightly Education CRM with Magento
Integration of Insightly Education CRM with Magento helps you to create and update new Magento customers in groups in Insightly Education CRM.
6.? ?Magento integration with Netsuite
Netsuite is a software and services specifically designed for businesses with ERP, CRM, PSA and e-commerce modules. It helps businesses to maintain customer relationship management systems, manage inventory, track financials and host e-commerce stores.?
Celigo's cloud integration solution (SmartConnector) is an extension you can use to integrate your Magento store with Netsuite. Businesses using Netsuite ERP to manage orders and financials and using Magento 2 for storefronts can use the SmartConnector to integrate the two software to provide timely order fulfillment, accurate product availability and real-time statuses on orders, cancellations, and refunds.
Below are some SmartConnector features:
Orders availability on customer checkout from Magento store

Update inventory levels in Magento when there are changes in Netsuite

Shipping information availability upon order fulfillment in Netsuite

Items availability in Netsuite and in Magento

Ability to connect different Magento 2 websites to a Netsuite account
7.? ?Magento Integration with Oracle Marketing Cloud
Oracle marketing cloud is an ideal solution businesses can use to create ideal customers and boost sales. It delivers personalized customer experience across different marketing channels.?
If you have a Magento website and an oracle marketing cloud account, you can integrate it together with the aid of oracle marketing cloud integration extension. The integration helps you to automate predictive marketing campaigns and make customers come back to purchase more from you.?
With this extension you can:
Create lifecycle campaigns to reach customers in their sales journey

Get access to data that helps to make key decisions about your marketing efforts to increase sales and engagement.

Helps you to integrate cross channel, content and social with data management.
Below are features of the extension:
Instant data visualization in a dashboard

Availability of 70+ data fields

3 Years of historical data

Predictive retention analytics

Data-driven marketing & retention automation.
Conclusion
Magento is a popular e-commerce software and businesses using it grow 3x faster than those on competitive platforms. The different Magento extensions and integrations make it easy to run your Magento store and achieve marketing goals.?
Whether you are looking for ways to reduce cart abandonment, manage customer?s order and delivery or connect your Magento store with your CRM, the seven (7) Magento extensions and integrations above ensure you have all you need and more.?
Can?t find the integration you need? Check out our Magento integration page to see different software you can integrate with your store.