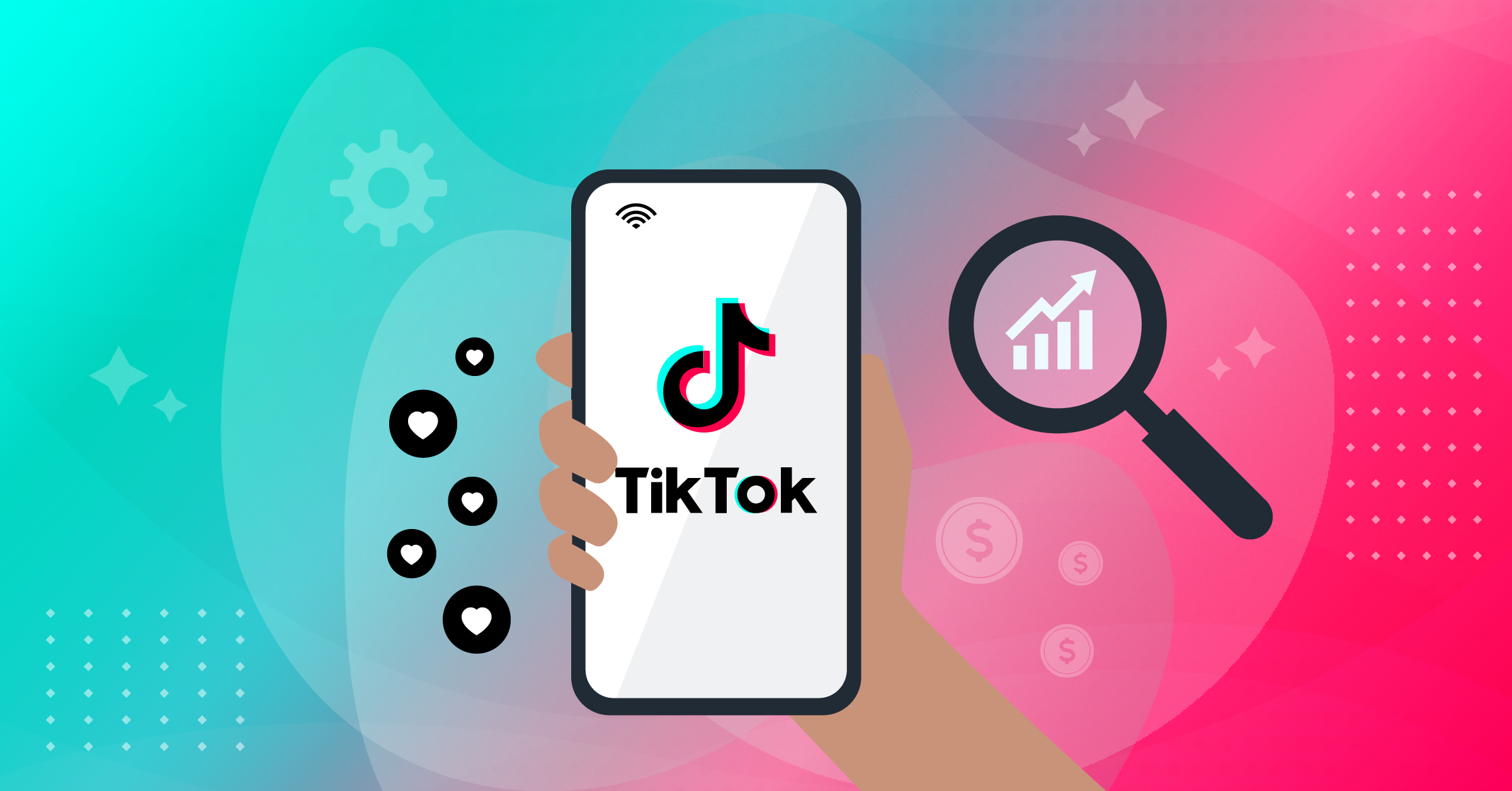 TikTok now has one billion active monthly users – that's a lot of potential leads waiting to discover your brand. It's a particularly powerful platform if you're trying to reach Gen Z. In fact, half of TikTok users are under the age of 30, making it the perfect place to connect with younger members of your audience.
TikTok ads can help you expand your reach and increase sales. But, to create hyper-targeted campaigns, you need to set up the TikTok Pixel to effectively track conversions using the right tools, such as:
What is the TikTok Pixel?
The TikTok Pixel is an HTML code snippet that tracks user actions, behavior, and conversions across your website. It's added to your site through your backend dashboard and uses data and cookies to track users and serve them relevant ads on TikTok based on how they interacted with your site.
The TikTok tracking pixel provides a better understanding of who your customers are and how they navigate around your site. Plus, the data you get from TikTok conversion tracking will ensure you're serving highly-targeted ad campaigns to the right people.
Why use a TikTok tracking pixel?
Using the TikTok Pixel not only lets you target high-quality leads, but it can help you collect important information about the people who buy from you. Here are some of the biggest benefits:
Effectively track conversions: Easily track sales from TikTok ads once the code is implemented on your site (you can choose which conversions and events you want to track, such as "add to cart", "newsletter signups", or "sales").
Optimize ad campaigns: The TikTok tracking pixel makes it easy to optimize your campaigns by feeding the algorithm information about your customers and their on-site habits.
Target custom audiences: Advertise to users who already know who you are with the custom audiences feature (you can create audiences based on visitors who took a specific action, bought a product, or simply visited your site).
Easy to set up with ongoing rewards: The TikTok pixel is relatively easy to set up and implement on your site. Once it's there, you have access to tons of data you can use to run successful ad campaigns.
How to set up a TikTok Pixel
Tracking TikTok ads and conversions requires you to add the TikTok Pixel to your website – but how do you get started? Here's a quick step-by-step guide to getting set up in a matter of minutes.
Step 1: Create a Pixel account via your TikTok ads dashboard
Step 2: Install the TikTok Pixel on your site (if you don't want to do this yourself, you can get the help of a third-party tool to do so)
Step 4: Choose an Industry Category that defines your brand and the types of products or services you sell
Step 5: Choose the events you want to capture and track (for example, you might decide to target people who have added items to their cart but not checked out or who have visited a certain page on your website)
Step 6: Create and run your TikTok ads – don't forget to keep a close eye on their performance so you can see the results of your TikTok Pixel
Best practices for TikTok conversion tracking
Tracking TikTok conversions will help you determine how well your ads are performing and whether your TikTok Pixel is doing its job correctly. Research from TikTok itself has shown that putting together the right creatives is crucial to the success of your ad campaigns.
Optimize your TikTok conversion tracking by sticking to the following best practices:
Ensuring visuals are 720P+ can increase conversions by 312%.
Including a clear call-to-action (CTA) can increase conversions by 152%.
Making your visuals full screen can lead to a 91% lift in conversions.
Ads that run between 21 and 34 seconds in length have a 280% lift in conversion rates.
To increase the chances of ongoing success from your TikTok campaigns, make sure you do the following.
1. Start by targeting broader events
If your TikTok Pixel doesn't have enough data about your audience, use broader events until it does have enough data. For example, choose to track events like "page views" or "add to cart" instead of "checkout" or "sale" to collect data quickly from visitors that don't necessarily buy from you. You can use this data to hone your audiences later down the line and target people who have already shown an interest in your brand and services.
2. Create custom audiences
You can use TikTok's built-in targeting functionality, but we highly recommend creating your own custom audiences based on your brand goals. We're currently working on a Custom Audience integration that will help you collect custom audiences from other social media platforms, your email marketing platform, and your CRM.
3. Automate the process
The last thing you want to do is manually segment everyone who visits your site. This is time-consuming and open to human error. Instead, automate the process by using LeadsBridge TikTok Lead Generation integrations to collect data from various sources and automatically use it to create highly-targeted custom audiences.
4. Experiment with different creatives
Switch up your ad copy, format, and content to see which ads convert the best. TikTok advertising is a continuous game of trial and error until you find a combination of creatives, copy, and custom audiences that perform well. The TikTok Pixel will help you deliver your ads to the right people and ensure you have the right data to create personalized ad campaigns.
Using TikTok for lead generation
TikTok is a great platform for reaching a Gen Z audience and engaging with people who already know about your brand. It's growing by the day, giving you the chance to reach an increasingly wider audience.
But, to see success, you need to make sure you're targeting the right people with the right content. Read our guide on mastering TikTok lead generation and then, when you're ready to get started, join the list so you can be the first to know when our upcoming TikTok custom audiences feature is live.