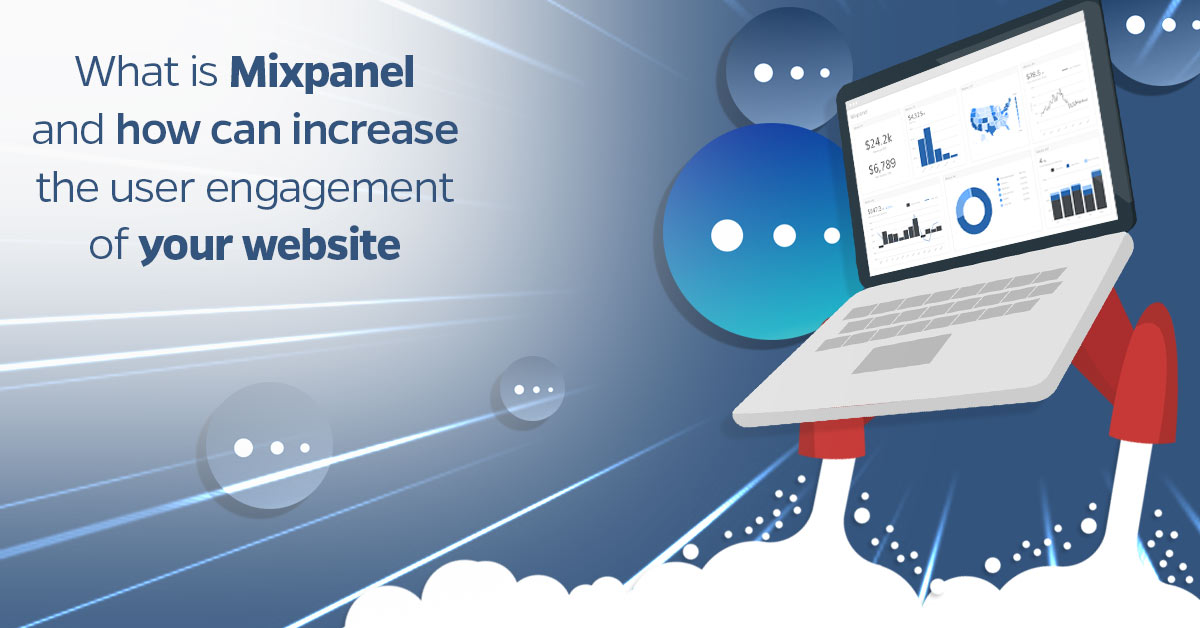 Engagement metrics are important to Saas companies and digital marketers. Through engagement metrics, you get the insight you need to fine-tune your users experience so they can maximize the use of your software. If users spend time on your app or website, it means they derive value from it. Users that are highly engaged will make purchases, return and share your product with friends. This will enable you to make more money from your product or service with subscriptions or ads.
Once people use your software product, you will want to know how they interact with your software so you can increase your apps engagement metrics and profitability. But if you dont know the users that make purchases and the ones that did not, or which users are active and those that are not, you will miss out. Luckily for you, there is a tool you can use that shows insights on user engagement metrics. It is known as Mixpanel.
In this article, you will learn about Mixpanel and how it can increase user engagement for your product or service.
Lets get started.
What is Mixpanel?
Mixpanel is an analytic and user behavior centric platform for both web and mobile. It focuses on users actions on a website such as signing up for a service, watching a product demo, coming back to the service after a long time and interacting with features of a product or service.
Mixpanel is used by 20,000+ customers in over 150 countries internationally. These customers track over five trillion data points every year. Mixpanel has the capacity to scan 250 billion events per query and ingest 8+ trillion data points a year.
Mixpanel is designed to help you understand your engagement metrics and thus increase user engagement for your product or service. Mixpanel can help you monitor the digital footprint of your users on your website whether they access it through the web or the mobile devices regardless of the technology you are using. This includes iOS, Android, Unity, Javascript, PHP or Ruby.
Mixpanel helps you to answer questions such as
Who are the most active users and what features do they interact with the most?
How can I ensure that my customers are engagingwith my product for long?
How can I increase my acquisition flow to get more users?
Where do they drop off in the sales funnel?
Who are the biggest site referrals?
Mixpanel can help provide answers to the questions above and many more. Mixpanel provides robust event-based analytics that you can use to create funnels and gather insights. This is why many businesses are using Mixpanel to track events, create effective sales funnels and spot trends.
Mixpanel: How it works?
Mixpanel provides a line of code that you will add to your website. The code is per event you want to track. Once you add the code, you can set up funnels to help track engagement metrics on your website using Mixpanels dashboard.
Mixpanel offers a simple interface that makes it easy for you to discover how people engage with your app. This helps you to understand how they use it and it gives you insight on how to improve your product to increase user engagement.There are four ways Mixpanel helps you to increase user engagement for your product or service. They are:
1.Increase user engagement: Event tracking
The first way Mixpanel can help you increase user engagement is through event tracking. Mixpanel is an event-based tracking tool that is easy to use. It gives real-time data on where your users are coming from and insights on what your users do with your product or service.
From the insights, you will know what users value about your product or service. You can follow their footprints to see which actions they repeat. When you know these key moments, you can change your products to increase user engagement.
The second way Mixpanel can increase user engagement is through Funnel Utilization.
2.Increase user engagement: Funnel Utilization
The second way you can increase user engagement using Mixpanel is through funnel utilization. There are different funnels, depending on the actions you want users to take, such as signing up, making purchases, watching a demo,etc. When you know the result of your funnel, Mixpanel will show you how users are getting to your funnel and going through the stages.
The referring data from Mixpanel shows you where users are falling off in the funnel. You will know where your paying customers are coming from. You will also, know the best referring websites to your product or service and how users are engaging others by sharing information through social channels.
With this information shown in Mixpanel, you can analyze your users' journey and know the events that lead to drop-off and fix the issues. Doing this will help to boost your product usability and increase user engagement.
The third way Mixpanel can increase user engagement is through Trends.
3.Increase user engagement: Trends
The third way you can increase user engagement with Mixpanel is using the trends. Mixpanel trend feature helps you to analyze various events over time and how it related to each other. Every organizations data is different. However, you can benefit from Mixpanel visualization for your unique data points.
The fourth way Mixpanel can increase user engagement is through Users behavior.
4.Increase user engagement: Users behavior
A business needs people to engage with it. As users engage with your product or service, they display different behavior. Customers and website visitors behave differently. You need to know these behaviors to increase user engagement for your product or service. Mixpanel helps you understand your users. It gives you the opportunity to know them and what have done with your product or service. You can segment them by activity profiles and also analyze their lifetime values. (see the pic below).
This helps you to know areas you should focus on toincrease user engagement and also boost your revenue.
5.Automatically sync Mixpanel with Facebook
The best thing about Mixpanel is that you can automatically create audiences from Mixpanel with the Facebook custom audiences integration tool from Leadsbridge. This allows you to sync your contacts to Facebook custom audience.
You can specifically target active customers with more offers or target non-active customers with a discount to bring them back to your product. You know what? It is free to use.
Conclusion
Mixpanel is an event-based tracking tool that can help to increase user engagement, maximize conversions and provide valuable feedback to help you push your product in the right direction.
Its your turn. Have you tried Mixpanel before? Share your experience with us in the comment section below.