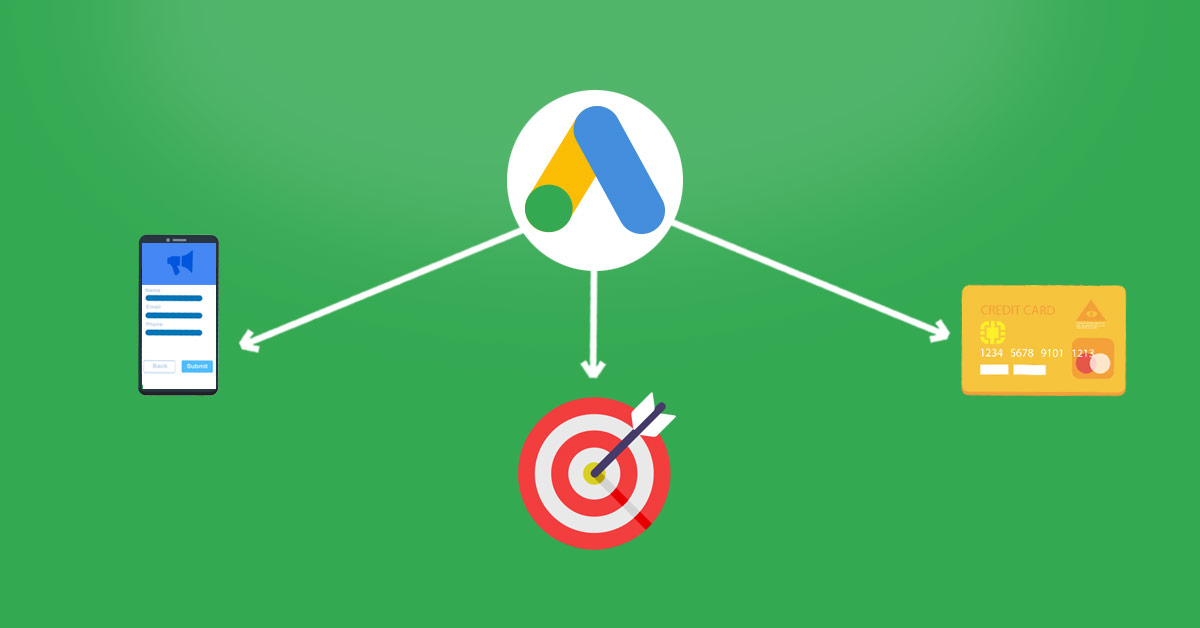 Lead generation is an essential activity for businesses in order to find and engage users interested in a product or service and convert them into customers. 
According to Hubspot Research, lead generation is the top priority for marketers in 2020, but also one of their biggest challenges. There are many reasons that make acquiring high-quality leads so difficult. Two, in particular, are the high cost of advertising and the decreasing efficiency of traditional landing pages. 
On one hand, the cost of advertising is increasing due to higher competition for consumers' attention online: over 60% of surveyed marketers say that their customer acquisition costs have raised over the past 3 years.
On the other hand, traditional ads that send users to landing pages are becoming obsolete: mobile navigation has taken over, accounting for more than 50% of web traffic worldwide, and consumers desire a frictionless navigation experience. It's quite annoying for most people to type in their personal information in long subscription forms from their smartphones.
Google is one of the major advertising platforms in the market, with ad revenue of almost 134 billion US dollars in 2019 alone coming from Search, YouTube, and its overall Network.
To combat these challenges they developed two new ad formats, namely Google lead form extensions and YouTube TrueView for Action Forms, with the goal to help businesses drive more leads from mobile while improving the user experience at the same time. 
In this article, we explore both how Google leads form extensions and YouTube TrueView for Action Forms work, and more importantly, we will go through some important Google Ads optimization strategies that companies can implement to improve the quality of their leads and increase their Google Ads ROI.  
How to drive more leads with Google Ads
What is Google lead form extension?
Google lead form extensions are Google-hosted, pre-populated forms that appear to users on the results page as they search for a product, a service, or other specific keywords. The form is minimal, with few and pre-populated fields, and a simple CTA in order to make it easy for users to submit their information.  
There are many industries that can benefit from this ad format, from finance to insurance, automotive, ONGs, online education, marketing agencies, and more. 
To give a few examples, a small agency could use a lead form extension to acquire new leads typing "marketing agency near me" offering the first consultancy, an online school could offer discount code to join their online courses, and a car dealer could use them to register more people for a test-drive. 
To read an extensive guide of how Google lead form extensions work and how to set them up click here. 
YouTube TrueView for Action Forms
YouTube TrueView for Action Form Ads is a video ad format that displays a YouTube-hosted form, a simple CTA such as "Buy now" and headline overlaying the ad (only the skippable format). 
It's important to note that at the moment TrueView for Action Form Ads is only available for a few advertisers who have been 'whitelisted'. It's not sure yet when they will be available for all advertisers.
YouTube TrueView for Action Forms can be leveraged in many industries. For example. insurance companies might drive new leads with a "Get a quote" call to action, a software company could ask viewers to sign-up for free to their application, and videogames companies can drive app downloads. 
To read an extensive guide of how YouTube TrueView for Action Forms work and how to set them up click here. 
How to improve your Google Ads ROI
For a long time, in the process of acquiring new leads, advertisers had to compromise between the quality and quantity of the leads acquired. 
On one hand, asking for too much personal information in the subscription form would discourage some visitors from taking the time to fill them, reducing the overall amount of leads acquired. On the other hand, asking less personal information increases the number of leads acquired but also decreases the advertiser's ability to qualify the lead. 
This is why for a staggering 69% of sales reps the main goal is to convert into customers more leads coming from marketing activities, and half of them believe that the key lies in improving the efficiency of the funnel.
Solutions like Google lead form extensions and YouTube TrueView for Action Forms are good solutions to preserve both quantities, by making it easy for people to submit a form, and quality, since the users are showing intent and interest in their search.
However, there are some best practices of Google Ads optimization that businesses must implement in their full-funnel Google Ads strategy in order to increase their returns. In particular, businesses should set up: 
immediate follow-ups

conversion tracking

remarketing campaigns
Immediate follow-up
Lead acquisition is only the first step of the marketing funnel. The landmark research paper from Harvard University called "The Short Life of Online Sales Leads" showed that the quality of a lead is directly correlated to how fast companies follow up with them after the acquisition.   
As much as 76% of people expect to receive a welcome message, whether via email or SMS, right after subscribing to a list, and companies that respond promptly to new leads are 7 times more likely to convert them into sales. 
The only way for businesses to follow up with new leads within minutes after they submit a form is by automating their marketing funnel.
In practice, businesses should sync the leads collected via Google lead form extensions or YouTube TrueView for Action Forms to their Email software or CRM through an integration. 
Integrating Google lead from extensions with the CRM will help businesses sync new leads in real-time and start their marketing funnel right away, increasing the likelihood of converting the leads into sales. 
Leveraging a middleware software (such as LeadsBridge) for the integration will guarantee not only a robust and safe integration technology but also that the forms will continue to work smoothly once the integration is set up.
Conversion tracking
Another key step to increase lead quality is to track conversions happening offline or off-site with Google offline conversion tracking, which tracks sales that started with an online interaction but were concluded offline, maybe through a physical store or over the phone.
The Google offline conversion tool works by assigning a unique Google ID, called "GCLID," for each click that happens on a website from a Google Ad, and then matching the same ID later on if the same user makes a conversion, either online or offline.
This kind of information about conversions is only present in the CRM/CDP and it's up to each business to import it into their Google account to optimize their campaigns for increased Google Ads ROI. Imported offline conversions can give important data on the best keywords and targeting criteria (location, time) for the most cost-effective conversions. 
There is also the opportunity for further Google Ads optimization which is to leverage Google Ads automated bid strategies by optimizing for offline conversion, or a combination of online and offline conversion the target ROAS bid strategy, depending on each company's goals. 
To import offline conversions businesses should first set up offline conversion tracking on their Google Ads account and then import their offline conversions through third-party software like LeadsBridge, which integrates Google Offline Conversions Tracking with over 370 CRM and marketing tools.
Remarketing
Finally, to increase Google Ads ROI businesses should leverage remarketing campaigns. It's quite unlikely that a new lead becomes a customer within a few interactions, the reality is that their journey to buy consists of many different steps.  
A lead might get in touch with your business by submitting their contact information through a lead form extension, but they might need further calls to action to get on a call with one of your sales representatives for example, or start a free trial of your service. However, the fact that they are already familiar with your brand increases the chances of converting further down the funnel. 
In this sense, remarketing is a very powerful way to spark new leads to move further in the marketing funnel with more advertising efforts. Businesses can create remarketing campaigns with Google Customer Match to address their audience with a customized message based on the users' attributes/stages in the purchase journey, showing an ad on Gmail, the Display Network or YouTube 
Remarketing is particularly powerful because, just like with the Google ads conversion tracking, it enables companies to make the best use of first-party data in their CRMs. In fact, Customer Match gives advertisers the ability to upload on their Google Ad account first-party user lists and targeting (or excluding) them in their campaigns. 
One case study showed that remarketing can increase conversion rate by 160% and sales by 22% compared to normal SEM campaigns. 
To remarket custom segments of existing contacts based on their stage in the funnel with a tailored message, companies must connect their CRM with Google Customer Match to optimize and automate the process. To learn how to build a Customer Match list and more importantly, how to connect your CRM with it, read this extensive guide.
Conclusion
Lead generation is a key asset for businesses, and Google – with its huge advertising network – is one of the most important platforms they can leverage.
Google lead form extensions and YouTube TrueView for Action Forms are great tools to drive high-quality leads: thanks to their mobile-oriented format they facilitate users in submitting a form while preserving the lead quality by showing the forms to users who express intent. 
But in order to improve the quality of new leads and master Google Ads optimization, businesses must adopt important strategies such as immediate follow-up with new leads, tracking conversions happening both online and offline through closed-loop measurement, and remarketing specific lists of people who already displayed an affinity or interest for their brand. 
Combined together these strategies will help businesses send timely, customized messages that will lead to cost-effective conversions and, ultimately, increased profits.