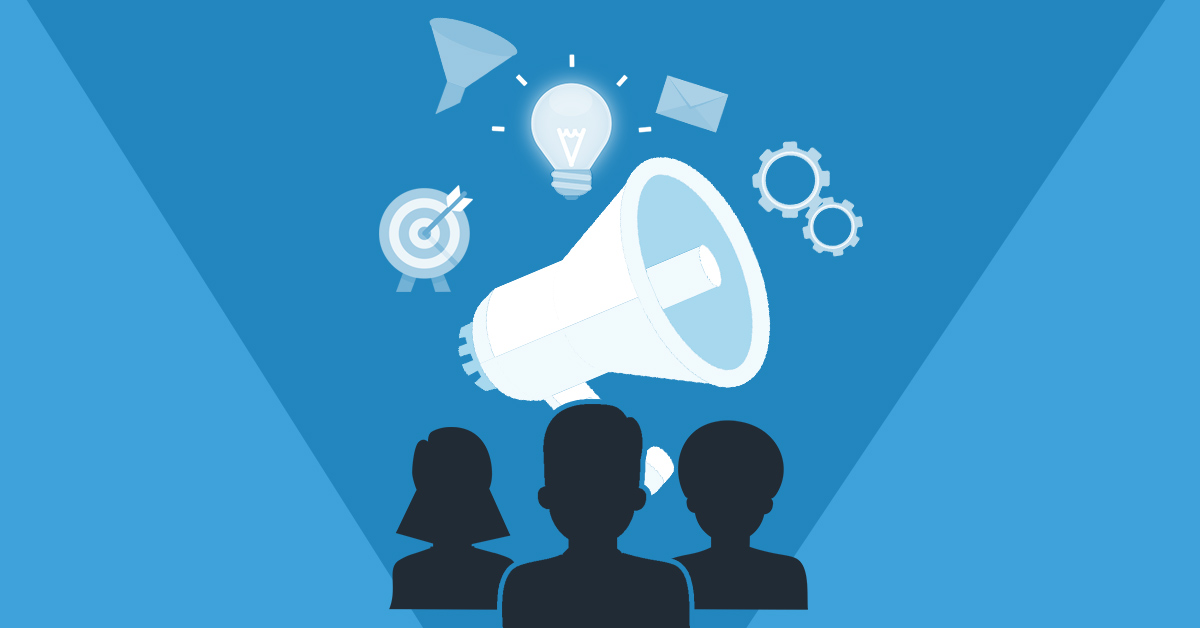 Mobile technology is on the rise and this has taken over people's attention to where marketers are finding it hard to know when, where, and how to reach their target audiences. To tackle this issue, Facebook introduced the term "people-based marketing" just like the way they introduced other terms such as "like", "friend request" and "poke".
Marketers have been using cookies to target customers. Using cookies and tracking pixels on websites allows businesses to track user's actions on a website, such as content, product, and pages viewed. An example of this is when a visitor comes to your website and views a product page, but did not buy anything before leaving. Later on, they will see an ad on Facebook or other platforms showing the same product they viewed on your website earlier. This is good, but not great because cookies and tracking pixels are limited. They only target devices and not the people. They also focus only on analyzing visitor's activities on the website. Moreover, many search engines are also banning cookies.
That is not all, Nielsen reported that 58% of cookie-based measurement is overstated, 35% of cookie-based demographic targeting is inaccurate and 12% of conversions are missed by cookies.
With cookies, you can't capture the visitor's behavior on multiple touchpoints such as the desktop computer, tablet, and mobile phones. This is because the ids are different on these devices. So when customers use these devices, businesses targeting them create meaningless ads that are irrelevant to the audience.
In addition to that, there is an update coming for the Facebook Pixel iOS 14 that will affect advertisers, publishers, and app developers who target mobile devices through Facebook. This will affect the effectiveness of advertising data. It will produce less effective tracking and less effective ads.
There are two ways to overcome this problem. The first is by using the Facebook Conversions API, formerly known as the server-to-server tracking.
The Facebook Conversions API is a tool designed to help businesses maintain data privacy all while delivering personalized advertising experiences to customers and audiences. This is carried out without relying on browser-based tools like cookies.  The best thing is that Leadsbridge can help you track your data. LeadsBridge is an FMP-Facebook Marketing Partner, which is a Facebook-approved App for API management and maintenance. Therefore, by using our platform for CAPI technology, customers will always have up-to-date and functional integrations (usually, Facebook updates its APIs every 2 or 3 months). Find more information about it here – Facebook conversions API.
The second effective way is by using People-based marketing. This allows you to target the same people irrespective of the devices they use.
In this article, you will learn all about people-based marketing.
People-based marketing definition
What is people-based marketing?
Source: Zoomph
People-based marketing is basically the act of gathering customer data from online and offline sources and using the data to create a complete profile of the customer in such a way that you can know them and reach them on any device. It goes beyond targeting devices and audiences through cookies. It is a kind of marketing that connects businesses with real people. This provides opportunities to target people with relevant messages and engage them meaningfully.
Let's look at a good example. A user read an article about Facebook Leads Ads on Leadsbridge.com. The user later read another article about Data privacy on Leadsbridge mobile app. Leadsbridge may not know that the user read Data privacy on the mobile app because they only installed cookies on the desktop website. Leadsbridge can term the user as a Facebook ads fan, which is not a total picture of the user's interests and behaviors. For this to be people-based, you need to know more about the actions they took. This includes knowing they visited both the website on desktop and on the mobile app. You will know the articles they read, their name, where they live, and what they are looking forward to purchasing. This is complete information on the user and is also known as people-based marketing.
People-based marketing is superb for all industries such as retailers who want to reach out to prospective customers near their store, auto dealers who want to sell cars to prospects, and brands who want to target their users with different interests.
People-based marketing and Data privacy and GDPR
Source: Pixabay.com
Data Privacy and GDPR is a challenge in working with people-based marketing. This is because people-based marketing relies on data collected from users, whether offline or online. GDPR stipulates the people must give their consent before collecting their information. As a business owner, you must ensure that you take permission from your target audience in order to collect their data.
If you fail to follow the data privacy and GDPR requirements while gathering data, you can be fined up to 20 million Euros or up to 4% of the annual worldwide turnover of the preceding financial year based on which one is bigger. Second, your customers can lose trust in your products or services and they can be angry.
This post How to Not Get Sued: Data Privacy Laws Explained explains more about data privacy laws. And these posts on GDPR GDPR – GDPR Compliance Implementation: all the requirements and things to do, GDPR and Facebook, all you need to know also shows what GDPR is all about.
People marketing: How it works
People marketing works in three stages. The first is the data onboarding. This is when you collect your customer offline data such as their email address, phone number, occupation, and purchase history from your CRM or database and upload it to the people-based platform. Second, you match the offline customer data with their online digital information such as their device IDs, browsing habits, social logins, etc.
Third, target your offline customers online. This is where you need to segment your audience and create a campaign to target them. This makes it possible to target the audience with relevant and personalized ads anywhere and on any device.
Why people-based marketing?
People-based marketing is a strategy that works. This is why 48% of media buyers reported that spending on people-based advertising campaigns was growing quickly. Below are the advantages of engaging in people-based marketing.
1. Reduce wastage on ad spend
People-based marketing involves marketing to real customers. When you create ads that are relevant to your users, they will convert more. This will reduce your advertising budgets considerably.
2. Increase return on investment (ROI)
Because you are targeting the right people that will convert into customers, it will increase your ROI.
3. A Better understanding of Customers
People-based marketing provides more insight into customers' interests and purchasing behavior. This will help you to better create relevant ads that will convert more.
4. Expand your reach
Expand your reach by targeting prospects that look like your real customers. You can do these by creating a lookalike audience. This will open up your business to more prospects that are likely to convert.
People-based marketing platform
A people-based marketing approach requires companies that can create connections with prospects and customers through data-driven marketing. This will help to make informed decisions. This is where you need an effective people-based marketing platform. With this, you can make timely decisions through actionable insights and metrics. These are companies that will help to take your customer data and attribute activity to media mixes, messages, etc. This will help to create optimized campaigns for audiences.
Below are people-based marketing solutions you can use.
People-based marketing solutions
1. Facebook
The first people-based marketing platform is Facebook custom audiences. This allows marketers to match their CRM data with Facebook users' IDs to better target the right audience. Here is a blog post that explains more – A step by step guide to Facebook Custom Audiences.
2. Wunderkind (BounceX)
Wunderkind is a company that provides a people-based marketing cloud. The tool allows marketers to convert unidentified, but high intent leads into customers. This is achieved by sending the right information at the right time and using the right platform.
2.  Acxiom
Acxiom is a business that provides people-based marketing using a simple approach to link connecting systems and data through identity resolution.
3. LiveIntent
LiveIntent has a people-based solution that empowers brands to develop relationships with customers.
How to use people-based marketing to improve the efficiency of your marketing spend
1.  Reach out to new prospects that look like your top buyers
Get new customers by targeting people that look like your top buyers. This is known as the Lookalike audience. The lookalike audience is people that have the same trait as your existing buyers. Using this type of audience helps to increase the size of your target audience and, subsequently, the leads. A lookalike audience also helps to increase the ROI on your ads. This is because the audience is likely to convert. For more information on the Lookalike audience, read this post – How to use Facebook Lookalike Audiences.
2.  Match customer's online data to their devices
One advantage of People-based marketing is the ability to target users irrespective of the devices they are using. To take advantage of this, match your customer's online data such as name, email address, etc to their devices such as mobile, desktop, and tablet. This will assist you in retargeting them based on their shopping history, online behavior, app downloads, etc. This is also useful for converting single-channel shoppers to omnichannel buyers.
3.  Remove your existing customers from your ad campaign
Showing ads to everyone is good, but showing them to the right people is better. Remove your existing customers who already have a feel of your product or services. This will help you reduce ad spend. In addition to that, showing irrelevant ads to your existing customers can anger them.
Conclusion
The era of using cookies and tracking pixels is fast fading out. This is because they are limited and many search engines are also banning cookies. Two ways to overcome this are by using the Facebook Conversion API and the People-based marketing strategy.  It is all-encompassing marketing that helps you to reach real people. This makes it easy to target people with relevant messages and engage with them in a meaningful way. With this, you can increase return on investment and reduce wastage on ad spend.