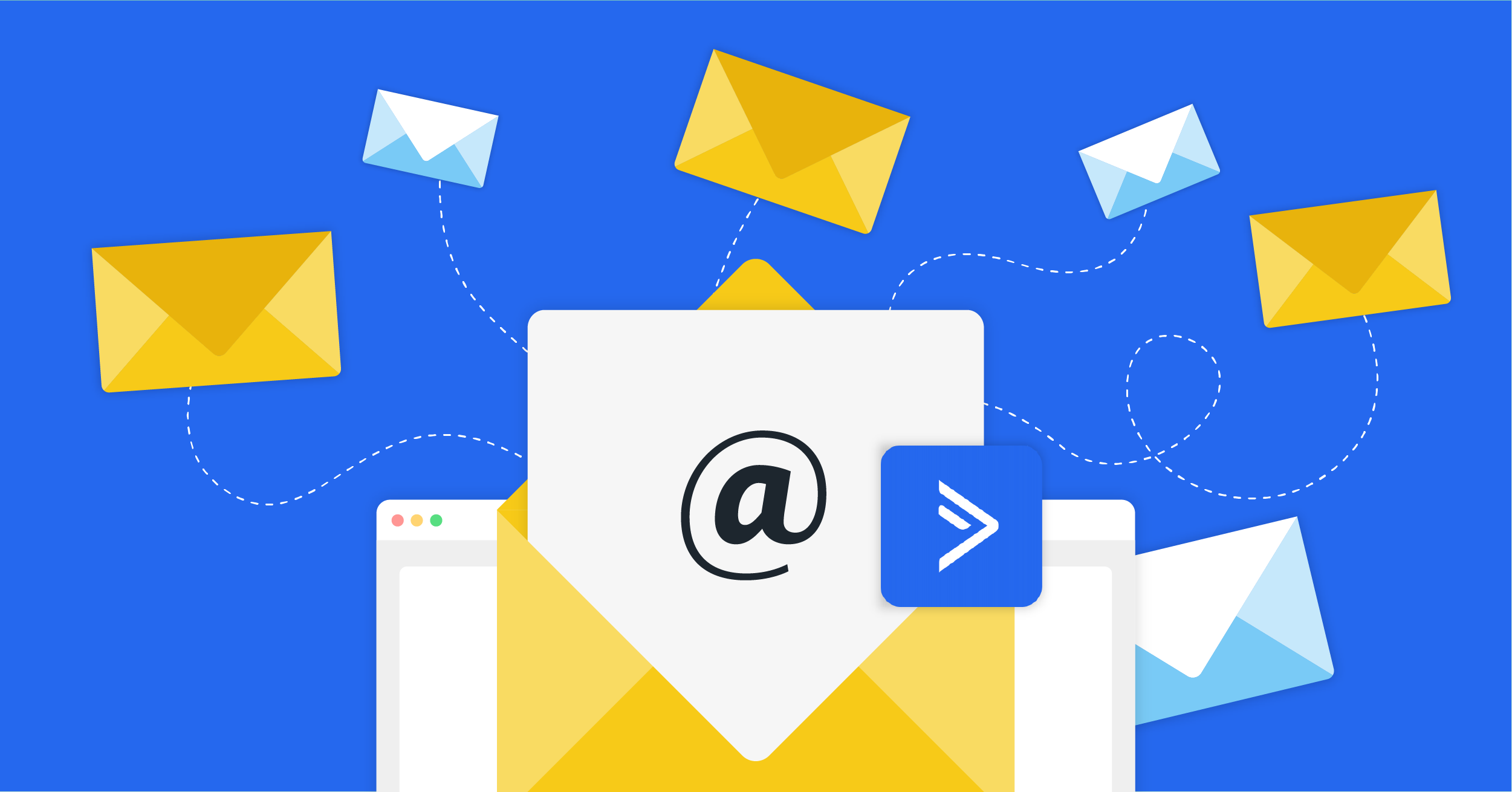 Most businesses find that their marketing efforts are both complex and diverse, often running a number of campaigns across multiple different platforms. You're constantly trying to attract new users, convert customers, and keep your retention rates up, all while growing brand awareness and scaling the business itself.
Marketing is complex, but that doesn't mean your suite of tools needs to be.
Fortunately, there are several outstanding all-in-one marketing tools on the market that make every part of promoting your brand easier and more accessible for small businesses. ActiveCampaign is the one we're going to look at today.
In this 2021 ActiveCampaign review, we're going to look at the best use cases, benefits, and integrations that make it a great tool of choice this year.  
What is ActiveCampaign?
ActiveCampaign is an all-encompassing marketing tool, and has a multifaceted suite of tools in the following specialties:
Email marketing. Set up, run, and track email campaigns, including automated responders, segmented campaigns, personalized emails, and split-tested campaigns. You can get detailed information like open rates and click rates, and you can either create campaigns from scratch or use one of their hundreds of templates.
Marketing automation. Marketing automation can save you a significant period of time, and when you use it to improve the sales funnel, it means more profit. You can track user activity on your site and send them an email within an hour, for example, or integrate with other tools to send out abandoned cart campaigns.
CRM and sales automation. Notify your sales team right away as soon as someone responds to an email, contacts your business, or signs up on a landing page or opt-in page. They can create, update, and customize deals and respond promptly to increase the odds of closing the deal.
Service and support. Since ActiveCampaign functions as a CRM, your customer support team is able to use the platform to deliver exceptional customer experiences while identifying high-value customers.
The 6 Biggest ActiveCampaign Benefits
As we will see in this ActiveCampaign review, this tool has several core advantages that draw in marketers and small businesses as long-term clients, some of which set them apart from other competitors.
The biggest ActiveCampaign benefits to consider include the following:
It's an all-in-one solution, making it easier for your entire team to work together with a streamlined workflow. This is particularly true when you have the right ActiveCampaign integrations in place, which we'll discuss in a minute.
ActiveCampaign has an easy-to-use interface that has a relatively low learning curve and quick adoption possibilities; it's good even for users who aren't the most tech-savvy.
The tool is straightforward and provides actionable information, making it approachable for small businesses without marketing experience.
The automation features allow you to work on full-funnel campaigns that can help your marketing and sales departments integrate and work more effectively together.
It's affordable, with a free plan available.
5 Valuable ActiveCampaign Use Cases
Because businesses and marketers alike across a number of industries use ActiveCampaign to reach their goals, a wide range of users often utilizes the tool differently. An essential part of this ActiveCampaign review is getting you to discover some of these use cases.
Let's take a look at five of the most valuable ActiveCampaign use cases that you should consider taking advantage of.
1. A/B Testing
A/B testing (also known as "split testing") is an essential part of marketing. It helps you to assess which elements of your marketing messages are working. ActiveCampaign lets you split test different email subjects, "from" information, and/or email contents.
They'll serve the different emails to an equal number of users to see which drives more opens, clicks, and ultimately results.
2. Unlimited Email Marketing with Automation & Segmentation
Even the $9 a month plan on ActiveCampaign allows for unlimited email marketing and it comes with automation, segmentation, and personalization features intact. Combined with the extensive library of ready-made and fully customizable templates, this can increase actionable data that allows for more relevant campaigns (which means more conversions!).
3. Manage Your Customer Databases
The ability to manage your customer lists with easy segmentation is incredible, and ActiveCampaign works as a standalone CRM solution and it also integrates with even more high-powered CRM solutions. This allows for a more streamlined walkthrough and increased relevance.
4. Create High-Converting Forms
You can create high-converting, reliable forms that look great in just a few clicks. Choose from pop-up forms, floating forms, and even full landing page forms that you can embed on your site to increase subscribers and grow your audience list.

5. Create Deals & Discounts
Deals, discounts, and bargains can help sweeten the deal to convert new users or reengage long-lost audiences. ActiveCampaign allows you to create different deals for individual pipelines at unique stages, even on a highly customized level. This equips your sales team with more tools to convert high-value leads.
The Best ActiveCampaign Integrations
One of the most important parts of ActiveCampaign – and thus an essential part of this 2021 ActiveCampaign Review – is the integrations available with the tool, particularly the CRM integrations.
Let's take a look at the best ActiveCampaign integrations that can improve the usefulness of the tool.
The ActiveCampaign Salesforce Integration
Salesforce is a powerful and advanced CRM and sales tool that enables large sales and marketing teams to offer exceptional support at a high level. This allows your email campaigns from ActiveCampaign to have more automation and personalization features, streamlining the entire workflow.
LeadsBridge offers an ActiveCampaign and Salesforce integration for improved email marketing, reporting, segmentation, and streamlined lists between the two platforms. You can check out the documentation here.
The ActiveCampaign Hubspot Integration
Hubspot is an incredible CRM, and the ActiveCampaign and Hubspot integration from LeadsBridge makes both tools more valuable together than they are apart.
You can transfer contacts between the two into designated lists on an automated basis, sending new leads from ActiveCampaign straight to Hubspot and Hubspot users to segmented lists in ActiveCampaign. See the documentation for how to set this up here.
The ActiveCampaign Facebook Integrations
There are multiple ActiveCampaign Facebook integrations that expand the functionality of the tool significantly. These include the following:
Final Thoughts
If you're looking for a new marketing and email automation tool, we hope this ActiveCampaign Review for 2021 was a good place to start. While there are plenty of competing marketing tools on the market, ActiveCampaign is accessible, easy-to-use, and affordable despite offering advanced marketing and CRM features. Remember that there's a free trial available to see if you like it.