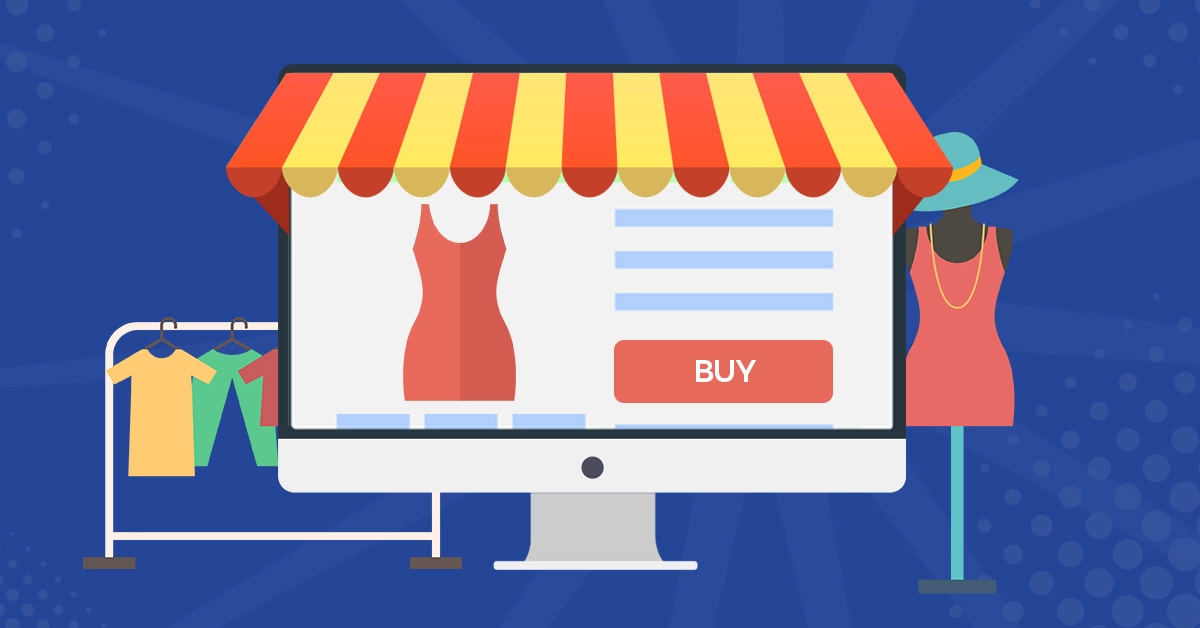 The fashion business is growing at a rapid rate with an annual growth rate of 9.4%. However, despite rapid growth, many fashion businesses are not growing as they could. The fashion industry is competitive. This makes it difficult to stand out as a fashion brand. Hence, the need to promote your fashion brand using different forms of both online and offline fashion brand promotion strategies.
However, before you embark on any fashion brand promotion strategy, there is a need to know what works for your brand. You need to know if your customers are purchasing online or offline. The answer to this will help you choose the best fashion advertising strategies for your brand. However, according to Statista, 24% of the total market revenue for fashion brands will be generated through online sales by 2024. This is why you need to position your fashion brand appropriately to make more profit in the years to come.
This article shows how to use different fashion advertising strategies to grow your brand.
Why is Fashion Advertising important?
Fashion advertising is important to brands for the following reasons:
Fashion advertising exposes the creations of fashion designers all over the world to potential buyers. This can bring huge success to the designer.

It helps buyers connect with fashion brands of their liking. Fashion is not all about the clothing or shoe, it is about the story surrounding the product, the message of the designer, and the company that designs the product.

Fashion advertising encourages brand loyalty among customers, which will improve the sales and branding of the company.

With fashion advertising, you can reach your potential customers wherever they are, flooding their social media pages with the latest and trendy looks of the season or new arrivals to draw their attention to your website or store.
Now that you know the benefits of fashion advertising, below are different strategies and techniques you can use to promote your brand.
Fashion brand Promotion Strategies
1.    Facebook Ads
Facebook is a great tool for fashion advertising. The reach of Facebook is huge where fashion brands are concerned. According to research, 72% of social shoppers are influenced by Facebook in at least one fashion category. Facebook also accounts for 22% direct of social-to-sale purchases in fashion and beauty.
There are different Facebook ads products you can use to promote your fashion brand. These include Facebook Dynamic ads, Facebook Canvas, Instagram Checkout, and Facebook Offline Conversion Tracking.
Facebook Dynamic Ads
According to Facebook, Dynamics "…automatically promote your inventory to people who have expressed interest on your website, in your app or elsewhere on the Internet. Dynamic ads look exactly like other single image ads, carousel ads, or collection ads on Facebook, Instagram, and Audience Network. However, instead of individually creating an ad for every item you promote, you create an ad template that automatically uses images and details from your catalog for items you'd like to advertise."
With Facebook Dynamic Ads, you combine users' purchase intent with personalization to create ads that produce impressive conversion rates. It allows you to retarget visitors who have been to your website with personalized ad content, making it easy for them to convert to customers. The ads are optimized to target website visitors on every device such as the desktop and mobile devices on Facebook, Instagram, Messenger, and the Audience Network.
How Facebook Dynamic Ads works
Facebook gives you a code snippet or pixel to set up on your fashion website and Facebook SDK on your mobile app. The pixel and SDK help Facebook to track visitors and actions on your website and mobile app. After setting up the codes, you can upload your product catalog to the platform. The product catalog is a list of your products with information such as price, location, and availability.
Users that visit your website and view products but did not make any purchases will have their information sent to Facebook. The pixel and the catalog work together to tell Facebook who has seen which fashion items on your website. The next thing is to create a dynamic ad for your items. Facebook will add them to an audience, and when the user logs into Facebook, they will see ads on the same or similar items they saw on your website. They can click the ad to return to your website to make purchases.
It is also possible to target visitors who have never been to your website through their browsing history. For instance, if a user has never been to your fashion website but has viewed and purchased related fashion items on other websites, Facebook can show them similar items from the catalog you uploaded to the platform.
Facebook Dynamic Product Ads also helps you to promote your products to a wider audience who have never interacted with your website.
Below is an example of one of the best Facebook Fashion Ads (Facebook Dynamic Ads) from The Jacket Maker.
Creating Facebook Dynamic Ads is not as difficult as you think. Check out the Facebook Dynamic Ads guide for step-by-step instruction.
Facebook Dynamic Ads integrations
With Leadsbridge, you can integrate your Facebook Dynamic Ads to your favorite CRM such as HubSpot, Infusionsoft, Bitrix24 Webhook, MailChimp, ActiveCampaign, Dealersocket, and Vinsolutions. This integration will help you know the offer or product your leads are interested in. Leadsbridge can also pass information to the Retail ID of your ads, directly to your CRM. This will make it easy for you to follow up on leads based on the product they clicked on in your ads. 
Facebook Canvas Ads
Facebook Canvas Ads is now known as Facebook Instant experience. It is an interactive, creative, and seamless ads designed for mobile, but also useful on the desktop. The ads leverage on the high rate of social media app usage among mobile users. According to a study, users spend as much as 90% of the time on their phones within apps and only 10% on actual websites. Also, 53% of mobile users navigate away from a landing that takes over 3 seconds to load. Facebook Canvas Ads solves these problems. It is optimized for mobile users and it loads 15x faster than mobile websites.
Because it is an interactive ad, users view it for long. Early tests of Canvas Ads showed that 53% of users view at least half of the ad. Average view times are at 31 seconds, while users viewed the top-performing ad for over 70 seconds. This implies that more users will see the ads and also stick around it for long.
The new canvas ads (Instant Experience) also made it possible to collect contact information without directing users to go off the Facebook platform.
With the Facebook Instant Experience, you can capture the attention of your audience by engaging them with videos and photos, carousels, lifestyle images, and tagged products all in the same ad.
How Facebook Instant Experience ads work
A user sees an ad in their feed like a regular photo ad. They click on it and it opens up in a mobile landing page that expands to full -screen experience that will engage them to help nurture their interest and intent in your business. From there, you can send them to your website or app, which will turn the intent into profitable actions such as sign-ups or purchases. Facebook Instant Experience ad is good for app downloads, video views, landing page visits, and much more. With this tool, you can build ads that include carousels, single photos, videos, text blocks, CTA buttons, and more.
With the Instant Experience, you can also generate and nurture intent using the ads in feed with videos, collection, carousel, and slideshow. 
Facebook provides easy-to-use templates for users. There are five different templates–namely:
Instant Storefront

Instant Form

Instant Customer Acquisition

Instant Storytelling

Instant Lookbook.
Instant storefront: This provides an opportunity to showcase products in a grid format so users can see more of your products in a single ad.
Instant Lookbook:  This displays lifestyle pictures for users to see how your products look in action as they are displayed in photos.
Instant customer acquisition: This allows you to acquire customers and drive conversions through a mobile landing page that permits profitable actions.
Instant storytelling: This tool gives your business an opportunity to engage with users so they can explore your product or service.
Instant form:  This enables you to collect leads through instant forms just like the Facebook Lead Ad form.
Below is an example of one of the Best Facebook Fashion Ads (Facebook Instant Experience –  Instant Storefront) from Adidas.
It shows products in a grid layout so that users can browse more of the products in one place.
Below is another example of a Facebook fashion ad (Instant Lookbook) from Feroldi that allows people to explore your products in action by featuring them in photos.
2. Checkout on Instagram
Instagram, with its 1 billion+ monthly active users, is one of the go-to platforms for fashion brands. A research carried out by Unmetric revealed that fashion brands are the topmost Instagram brands with the highest average number of Instagram followers with an average of 35.5m. Also, 96% of fashion brands are on Instagram. Instagram is launching a new feature known as the Checkout on Instagram that will make it easy for brands to sell on Instagram.  Instagram users can also see and buy products conveniently with checkout.
This feature eliminates all the obstacles that accompany purchases on Instagram. This includes redirecting users to a website and filling in their payment details to buy products. With checkout, users can buy anything they want directly on Instagram. Instagram Checkout is also secure and users can save their payment details on the platform for future purchases.
How Instagram Checkout works
The Instagram post is shown to users as they browse on the platform. Anyone interested can click on the products shown to make purchases. They can choose the color and size of the product they want to purchase. When they are done, they can click on "Checkout in Instagram" and then click on "checkout" to finalize the process.
Users can make payments using PayPal, Visa, Mastercard, American Express, and Discover. After the purchase, customers will receive shipment and delivery notifications in the Instagram app. Customers can track their purchases from the "orders" section of their Instagram profile.
The Instagram Checkout is only available to 23 retail brands in the U.S and 55 influencer accounts. LeadsBridge is working to provide its customers with a seamless integration for Checkout on Instagram. Click below to learn more.
Below are examples of fashion brands using Instagram Checkout.
1.   Michael Kors
2.   Zara
3. Offline Conversion Tracking
Offline Conversion Tracking is one of the best things that happened to physical stores running online ads. It is a tool that allows businesses to track purchases that occur in the store and on the phone after a customer saw a Facebook ad. For instance, a clothing boutique selling different kinds of clothing can upload the list of their customers who bought certain clothing items such as a sweater to Facebook as an offline event and serve them ads for costly jackets. This is a well-targeted campaign that will bring repeat purchases to offline stores.
How Offline-Conversion works
Facebook Offline Conversions enable you to upload your customer and sales data such as name, email address, and phone number from your company CRM, POS, or payment system to Facebook. Facebook will match the information with the data of users who saw or clicked on the ads on the platform. If there is a match, Facebook attributes the sale to an ad.
With offline conversion tracking, you can:
Track online sales, if you have both online and offline fashion stores.

Show ads to people who are likely to convert. The offline conversion tool will show users that are converting and where. Leverage this information to create better-performing ads with results.

Connecting your offline data to Facebook makes it easy to create custom audiences from online events. With this, you can retarget the people who have engaged with your business through offline channels.

It makes it easy to know the return on investment of other marketing channels.
Setting up an Offline Conversion Tracking is easier than you think. Do it manually through Facebook by following the steps outlined in this article – The Complete Guide to Facebook Offline Conversions.
The second method is much simpler. Use Leadsbridge's Conversion Sync tool to track offline transactions in your fashion store and know the performance of your ads. The Conversion Sync tool helps you to upload offline customer data to Facebook. It removes the possibility of errors when matching customer data on Facebook, and it also ensures you have up-to-date lists on your Facebook account. 
The importance of Offline Conversion Tracking for Luxury Fashion Ads
Luxury fashion accounts for half of the estimated worth of the fashion industry. They mostly rely on traditional physical store retail experiences. However, this poses a challenge. In this digital era, customers are always online. This has made it mandatory for luxury fashion ads to increase conversions both online and offline. Today, many fashion stores are engaging in luxury fashion ads as shown below.
Examples of luxury fashion ads
Gucci
Dolce & Gabbana
4.   Google Ads
Google Ads is one of the best fashion brand promotion strategies you can use.  
Thanks to the ability to target people who are actively looking for a certain product or accessory, Google Ads is great for fashion brands looking for sales and growth. Google's organic search needs time and consistent efforts to generate results. But Google ads provide speedy results.
There are different types of Google Ads for fashion. However, two of the best are Google Shopping Ads and the Google Display Remarketing Ads.
Google Shopping Ads
Google Shopping Ads are also known as Product Listing Ads (PLAs).  The effectiveness of Shopping Ads includes the opportunity to display photos of your fashion items, which allows people to choose between different products they desire. It is targeted by the product data and customer intent and not by keywords. Shopping Ads also have a higher click-through and conversion rate than paid ads, because people see the product's photos in the listings.
Below is an example of fashion Google Ads (the shopping ads).
Google display remarketing campaigns for fashion brands
Google display network (GDN) reaches over 90% of internet users on two million websites. It is also one of the best fashion brand promotion strategies you can employ. It has an average click-through of 0.35% compared to 1.91% for search ads and an average conversion rate of 2%. Google Remarketing allows you to target your website visitors as they go around on the internet. When combined with search ads, it helps to increase brand awareness and conversions at a reduced cost.
Below is an example of a fashion Google ads (Google remarketing campaign) from Shopbop…
Here is another fashion Google Ad (Google remarketing campaign) from Nike
Conclusion
The fashion industry has a lot of competition. To succeed in the industry, you will need to implement both online and offline fashion advertising strategies such as Facebook Dynamic Ads, Facebook Instant Experience, Instagram Checkout, and Offline Conversions. These tools will help you to create ads that will drive targeted traffic and sales to your Fashion store. 
To simplify the processes involved, reduce error and automate effectively, use integrations to third-party tools like the ones mentioned above.