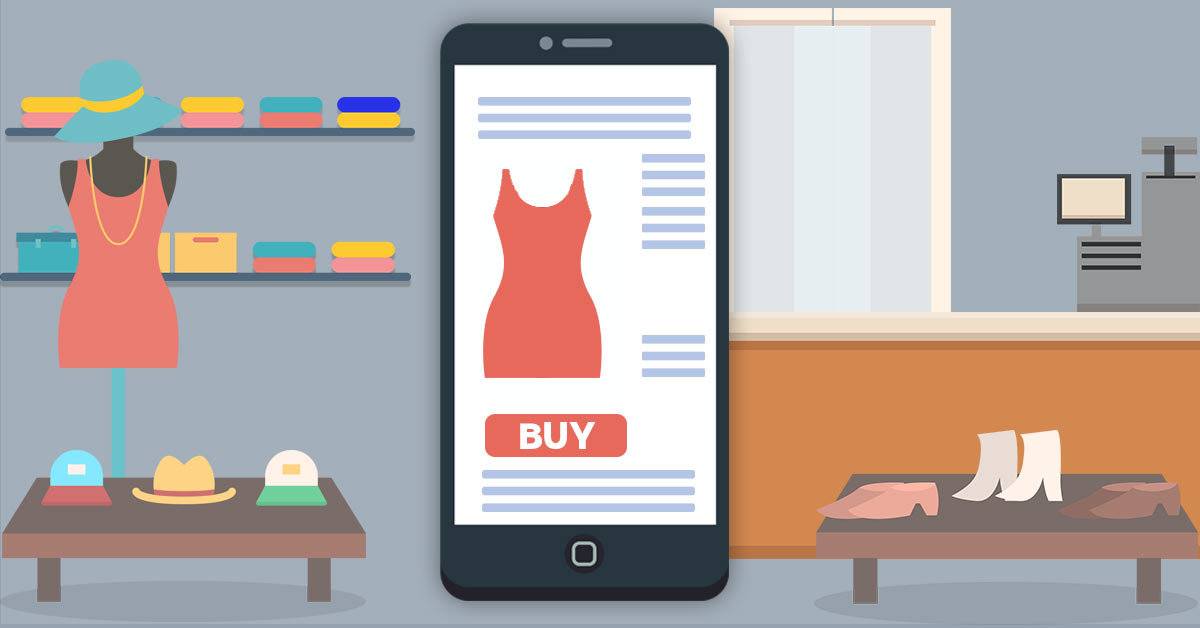 With online sales growing stronger by the year, the future of retail is changing fast: according to recent research by eMarketer on the state of online shopping, consumers are expected to spend 6.5 trillion on retail e-commerce worldwide by 2023, almost double the total retail e-commerce sales of 2019.
The online world is changing the consumer path to shopping with comparative product analysis, in-depth product reviews, and competitive prices. Consumers have access to ever more information and options about products they desire to buy, and they are very happy to leverage them. Research shows that around 70% of people use their smartphone in-store to check product reviews before making a decision, and 55% of them look for specifications before speaking to a retail associate.
More and more physical stores and retailers are closing down. In 2019 alone in the US around 9,100 stores have announced their closing, at a rate that is double the total closures of 2018. However, more than 90% of sales still happen in physical stores, so there is no doubt that in-store retail is still a fundamental part of the purchasing path. Many customers prefer to go to a store to touch, try, and 'feel' a product before purchasing it.?
How can retailers keep up with consumers? It seems clear that merchants must adapt their strategy. In this article we share 3 solutions that retailers can consider to appeal to the customers, optimize sales revenue and master the future of retail.
How retailers can respond
Three important solutions that merchants can implement in order to improve their relationship with the customer are:?
Experiential marketing

Omnichannel retail strategy

Enhanced advertising performances
1. Experiential Marketing
As the online world increasingly provides better services in terms of product evaluation, specifications, and comparison, the traditional function of the brick-and-mortar store must shift too.?
Merchants must rethink the purpose of the in-store experience and adopt new ways of engaging with consumers, such as improving the experience of offline shopping through what is commonly referred to as 'experiential marketing'.
Experiential marketing is about curating retail spaces in order to offer a pleasant experience to the visitors who walk in. It is achieved by creating an ambiance that makes customers feel comfortable in it, and that at the same time reinforces the brand identity.
Experiential marketing is also about designing an in-store experience to be engaging and entertaining, by making the customers interact with the products. To give a couple of examples, a few years ago Nike turned its store into a basketball court for people to play in, and Ralph Lauren recently installed interactive mirrors to enhance the fitting room experience.
Photo: Nike.com
Each retailer can find a creative way to make its physical space more immersive and entertaining, depending on the nuances of the business. However, there are other ways in which companies can offer visitors an immersive brand experience besides enhancing the one in-store.
2. Omnichannel retail strategy
A second solution is to make the stores part of a true omnichannel retail strategy, providing a seamless and coherent online and in-store shopping experience. Usually, merchants only make their products available online through e-commerce, but although multichannel marketing allows customers to purchase products on multiple sales channels (in-store, e-commerce, social media, etc.), if the customer experience remains siloed to offline brand engagement it loses effectiveness.
Consumers want to engage with brands both online and offline, and it's up to the merchant to meet them where they are in the decision-making process, regardless of the channel of interaction. For example, customers might want to add a product to their online cart and then pick it up in-store, or they might want to check for products availability on their smartphones before heading to the store.
Numbers prove that omnichannel retail is advantageous. According to a Harvard study of 46,000 shoppers, 73% of consumers use multiple channels during their shopping journey, and the fact that they do online research before buying in the physical stores leads to 13% greater in-store spending. Moreover, customers who engage with the brand across several channels spend on average 9% more once they are in-store, compared with those who just use one channel.
Merchants can provide an omnichannel retail experience by integrating the POS system with the e-commerce store, offering intuitive user interfaces (website, app), and building advertising campaigns which take into account both the customer purchases and its marketing exposure.
3. Enhanced advertising performances
To achieve excellence in omnichannel retail merchants must optimize and enhance their advertising efforts.
Many run online campaigns to drive offline sales, but not many measure offline conversions and optimize them to improve results. Although the path from online ads to offline sales is built upon many touchpoints, it is possible for merchants to gain clarity on the effectiveness of marketing campaigns. In recent years advertising platforms have been rolling out new solutions to measure offline conversions such as for example Facebook Offline Conversions, which helps merchants to gain insights into which customers have seen an ad online and then completed a purchase offline.
To take advantage of these new technologies, merchants must do three things:
Measure offline conversions to leverage customer insights

Integrate data sources to optimize campaigns in real-time

Identify and target different audience groups
Measure offline conversions to leverage customer insights
Since store sales and off-site customer interactions cannot be tracked with 'cookies', merchants must rely on other sources of personally identifying information such as email contact, phone number and home address, which are usually stored in POS systems, Customer Database Platform or loyalty programs.
Although this software provides merchants with precious insight into customer behavior, merchants often overlook the data and don?t fully utilize it. Merchants can leverage their transaction data by feeding them to tools like Facebook Offline Conversions, which will match them with the ad exposure data to identify which customers have seen an ad online and then purchased offline, in order to optimize the campaigns accordingly.
Another important tool to leverage customer data is Google Offline Conversion Tracking, which allows retailers to better track both in-store sales generated from Google Ads, but also measure offline conversions of other kinds, such as phone calls, form submissions or sign-ups. In fact, a true omnichannel strategy should track and keep into account all sorts of micro-conversions along the customer purchasing journey.
Merchants who drive leads with Google lead form extensions or YouTube TrueView for Action Forms, for example, should optimize their strategy to track further leads interactions such as calls or store visits.
The adoption of these kinds of tools allows merchants to finally leverage customers' data and automatically optimize their campaigns based on online to offline conversions attribution.
Integrate data sources to optimize campaigns in real-time
In order to implement a sophisticated marketing strategy, retailers require robust software technology. Often data points are collected in different sources (i.e. POS System, Customer Data Platform) that must be integrated through complex workflows by an IT team or a trusted middle-ware company.
To optimize advertising campaigns on daily transactions, retailers must integrate their customer database with their marketing campaigns.?
This step is important in order to send information to Facebook or Google about new purchases automatically and in real-time to continuously optimize the advertising campaigns for an audience that is more likely to purchase in-store.
Identify and target different audience groups
Once retailers start to close the gap between online ads and offline sales, it becomes easier to identify different audience groups for upselling purposes.
For example, retailers could create Lookalike Audiences to reach people similar to current offline customers like high in-store spenders, loyalty cardholders, or people who have shown a high-intent to buy (i.e. subscribing in-store to newsletter offers).
Retailers can work specifically with each different audience to craft online campaigns via email marketing, sms marketing or social media to keep the conversation going and stay in touch once they exit the store.
Why an omnichannel retail strategy is the future
There is another reason why merchants should create or double down on their omnichannel retail strategy. New regulations to improve customer privacy while browsing online have led to the development of Intelligent Tracking Prevention (ITP) systems to block third-party cookies.
This means that merchants who run campaigns online will no longer be able to track people with pixels. However, It will be possible to collect information about their website visitors, leads, and customers by storing them as first-party data and then pushing them directly to different publishing platforms.
An omnichannel retail strategy is a 'data resiliency solution' in the sense that it enables merchants to have a full-funnel strategy that measures online, offline and off-site events. It enables them to achieve omnichannel excellence while at the same time 'future-proof' themselves from the phasing out of third-party cookies.
Conclusion and Main Takeaways
Like many other industries, retailing is changing fast and it's up to retailers to keep up with consumers. The world of commerce is increasingly moving towards a frictionless and interconnected experience. In order to embrace the future of retail merchants must implement an omnichannel retail strategy.
A first step towards the customer is to enhance and improve the experience in-store by creating an engaging and comfortable ambiance. On top of that, merchants should build an omnichannel retail strategy by integrating online and offline touchpoints in a seamless experience.
Finally, merchants should also enhance their advertising efforts by using tools that measure offline conversions, whether offline sales or mid-funnel interactions and pushing first-party data about customers' behavior into their marketing campaigns through a middleware software.