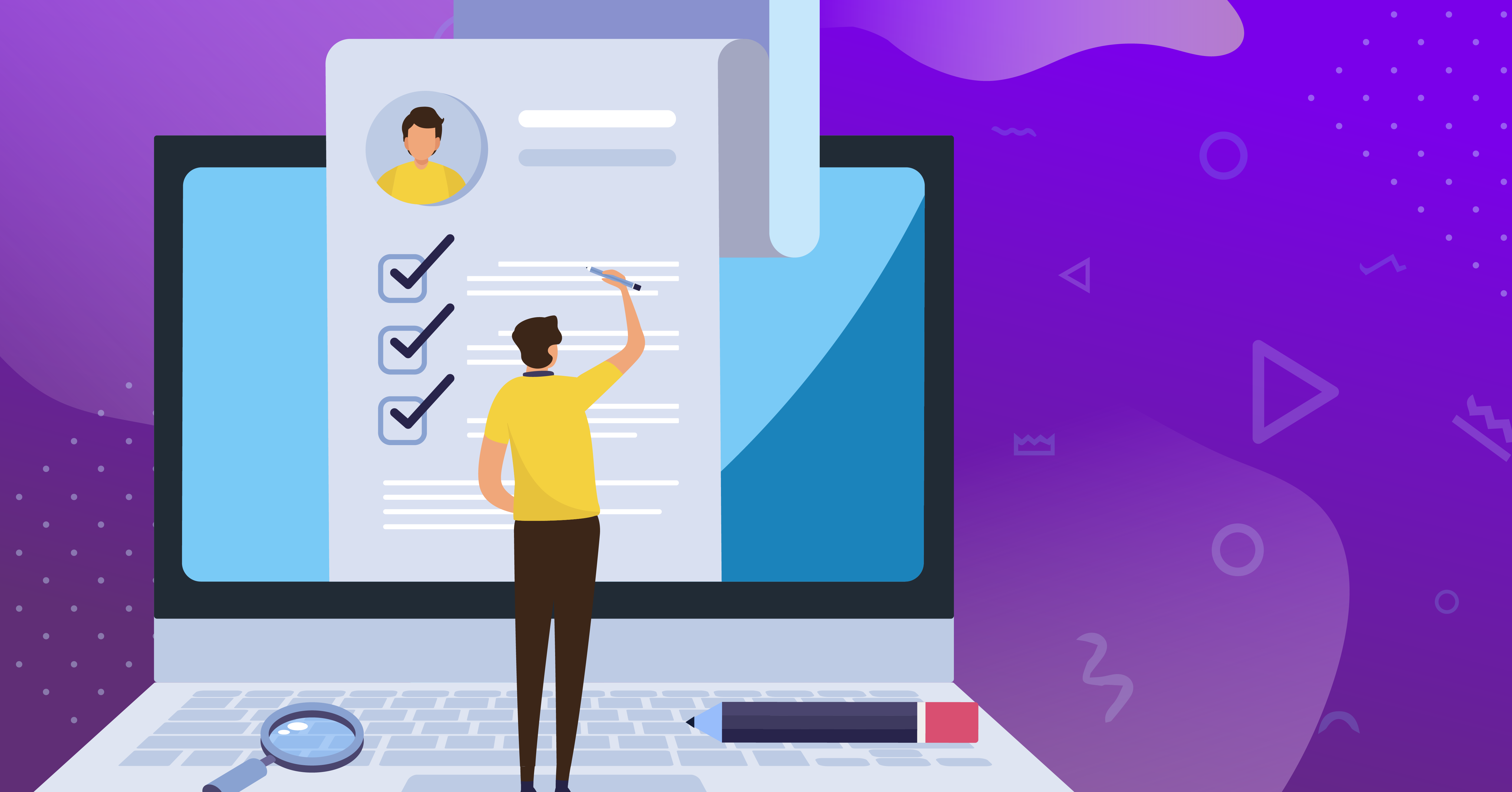 A long time ago, business owners used websites as information boards for their businesses. There was no way to know who visited a website and what they wanted from it. Companies look for prospects and customers outside their websites. However, with the introduction of web forms, things took a different turn – for good.
With web forms, businesses can collect information about prospects, track purchase data, customer feedback, and survey responses. Website users can fill in their information on forms to get to know a business more, complete orders, and provide feedback. This is why 74% of marketers are using web forms for lead generation, and 49.7% of marketers say that web forms are their highest converting lead generation tool. 50% of marketers also say inbound marketing strategies such as onsite forms are their primary source of leads. Businesses can increase conversions by using web forms to take prospects through the sales journey.
Online businesses that have no web forms will have a hard time succeeding.
In this blog post, you will learn all you need to know about web forms and web form examples you can gain insight from to create your own.
What is a web form?
A web form is a place on a website page where users are allowed to enter their details, requests for services or products, and other information demanded by the website. A form comprises fields, such as names and email addresses that users must fill out or answer. For example, visitors can provide their email addresses and names to sign up for an email list. Below is one of the numerous web form examples from Zoho CRM.
Although web forms are in different formats, lengths, and appearances, they should fit your business goals and help you collect data from your prospects.
Below are the reasons you need to create creative web forms.
5 benefits of using web forms on a website
1. Web forms are accurate for capturing data
Web forms help you collect and manage data from prospects. They are embedded at the right place where users can see and fill them. Once a user fills in their information on the form, the data is stored until it is ready for use.
2. Web forms help you collect the type of information you need
Most businesses only collect email addresses and names from their prospects. This is not the only type of data you can get. In fact, you are at liberty to ask for any type of information you need from your prospects. This involves creating specific fields that enable you to pre-qualify prospects.
3. Web forms are easy to track
One way you can measure the efficiency and effectiveness of your website is by using metrics, such as the number of people that fill out a form on your website. This will help you track where they are coming from so that you will know which marketing strategy is working.
4. Web forms increase conversion rates
Web forms correctly placed on a landing page on your website can help you generate sales leads. When you nurture the leads with accurate content, they are likely to convert to sales.
5. Web forms are easy to use
You don't have to create web forms manually. There are tools you can use to create the type of forms that blend with your brand. This includes JotForm, Gravity Forms, Typeforms, Clickfunnels, and Leadpages. These tools are discussed in more detail in this post.
Web forms use cases
Web forms are useful for building relationships between your business and the prospect. The forms collect the data you need to continue to nurture the relationship. There are several web form use cases, but here are six (6) of them.
1. To collect data
2. To evaluate products or services
3. To begin a relationship with your prospects
4. To get information and insight about your product or service
5. To get users' comments
6. To register for events
Source: Mightyforms.com
How to build and process web forms with examples
A report revealed that 86% of people successfully interact with web forms on a weekly basis. Other studies show that the main reason people leave websites is the inability or unwillingness to understand a form. It is reported that 80% of people abandon a form after filling it out. This is the reason you need to build unique and creative web forms for your audience. Building and processing web forms are not as difficult as you think. Below are steps to take to do it.
1. Set goals for the web forms
The first thing you need to do while building and processing web forms is to define the goal behind it. This will help you know the right forms to create for the right audience. For example, the goal of creating a sign-up form for most businesses is to collect visitors' email addresses and names. However, you will need more fields to create an order form. Therefore, your goals will determine the type of form to create.
2. Create easy-to-use web-forms
Complicating a web form will make website visitors leave. Design an easy-to-use creative web form that guides the user until they complete the form. Below are ways you can simplify your web forms.
a. Use short and specific labels: Short labels make it easy for users to type in their details. The labels should also specify what you need in the field. For example, "first name" instead of name.
See a web form example from Aweber below. The fields are specific and clear.
Source: Aweber.com
b. Show examples of what you need in the field: If you have a field that will confuse your users, simply show them what you need in the field. For instance, date formats always confuse users. Show them what you want the input to look like. You could simply put 10/20/2022 in the field to show the format.
c. Use asterisks (*) for fields that are required: If you need specific information from users, simply add asterisks to it, so they will know it is unavoidable.
d. Use a clear form title: The web form title should be clear, showing what is required of the users and the benefits they derive from giving you their details.
Below is one of the web form examples from Wufoo. It showed the asterisks fields where specific data is required. The field also specifies the data needed. For example, in the password field – It specifies "at least 7 characters with one letter and number".
Source: Wufoo
3. Reduce the number of form fields
In web form design, less is always more. Short web forms are simple for users to fill. They present less friction compared to long-form fields. HubSpot analyzed over 40,000 landing pages from their customers to find out the conversion rate changes according to the number of fields. It was discovered that the more the number of form fields increases, the less the conversion rates.
Remove unnecessary fields if you don't need them. For example, requesting a "residential address" may not be necessary if you don't have a need for it. You will see better results when you ask for the right information using a few web form fields.
Check out the web form example from GetResponse. Simple, few but specific field forms.
Source: Getresponse
4. Use enticing Call to Action buttons
The call to action buttons on your web form is important in building and processing web forms because it shows the users what to do next. For example, if your landing page is about downloading a free ebook, then the CTA should say "download". Therefore, a call to action button on your web form should be:
a. Large on page
b. A 3D design to make it interactive when users scroll or click on it
c. A button color that is in contrast to the page.
d. Have directional cues that show an arrow or people's smiling faces.
Below is one of the web form examples of one of our (LeadsBridge's) white paper download pages: the Complete Guide to Lead Management. From the image, you can see that the CTA button has a contrasting color to the rest of the page, and it is conspicuous and difficult to miss.
5. Organize your web form in an appealing way
Organize your web form in such a way that it will be easy to read and complete for your visitors. Ensure you keep each form field on a separate line to avoid confusion. This will ensure that lots of fields do not overwhelm your visitors by packing together. Although it is a form, it should still look appealing to attract users to fill it. A report revealed that it takes an average of 50 milliseconds for a website visitor to look at your website's landing page and determine whether they want to stay. Therefore, you will want to do all you can to make your web forms appealing so visitors can stay and also take the required actions.
6. Use the right web form tool
Now that you know the right web forms that suit your goal, it is time to know the right tools to use in building and processing web forms. There are specific form builders for different purposes. Here we will review 5 of the best web form tools.
Best Web Form Tools for your business
Below are some form automation tools you can use to create high-converting landing pages, opt-in forms, order forms, etc.
1. JotForm
JotForm is an easy-to-use form automation software that helps you to create the right form for your data collection needs. It has 10,000+ form templates of different forms for business needs. This includes payment forms, registration forms, donation forms, and subscription templates. This makes form creation a breeze.
You can choose the templates you want and easily customize the color scheme, styles, and layout to fit your business brand.
JotForm allows you to receive online payments. With this, you can sell your products, collect donations, and even receive recurring subscriptions. It has over 110+ free payment form templates you can customize for your business.
Source: JotForm
JotForm allows you to integrate your form through LeadsBridge with any popular apps you use.
This includes:
a. JotForm Salesforce integration
Integrating Jotform and Salesforce helps to send Jotform form data to the Salesforce database. With this, you can capture leads and quickly send them to where they will be nurtured until they convert.
b. JotForm MailChimp integration
Jotform and MailChimp integration allow you to send new leads, customers, and subscribers to your email lists. This will enable you to quickly send relevant emails such as nurturing and marketing emails to them.
c. Jotform HubSpot integration.
Jotform HubSpot integration helps you to automatically add the data you collected from your Jotform to HubSpot email lists. With it, you can also update your existing email lists.
2. Gravity forms
Gravity forms is a form builder that helps you to build custom forms to collect leads, payments and automate workflows. It has a visual form editor you can use to design your forms. The online payment collection feature enables you to collect payment from subscriptions, donations, product sales, etc. Gravity forms have great workflow automation that allows you to set up custom automation workflow for your forms.
The drag-and-drop form builder helps you to easily design your forms. With it, you can create form fields and column layouts.
Source: Gravity
The most important feature of Gravity forms is integration. You can integrate your forms through LeadsBridge with any apps you like.
This includes:
a. Gravity forms WooCommerce integration
Integrating Gravity forms with Woocommerce helps you to enhance the customer experience of your online store, gives more value to your customers, and helps them to engage with your webstore.
b. Integrate Gravity forms with MailChimp
Gravity forms integration with MailChimp helps you to collect leads and send them straight to your MailChimp email list each time a form is submitted on your website. It will also help you to quickly send emails to your subscribers to nurture them.
c. Gravity forms HubSpot integration
Gravity forms HubSpot integration helps you to quickly sync data from Gravity forms to your HubSpot email lists where you can track and segment them. The integration also allows you to edit contacts' records whenever there is an update. You can automatically send email follow-ups as soon as users fill out a form on your website.
3. Typeform
Typeform is an all-encompassing form builder you can use to create different types of forms that are fully automated, such as request forms, business forms, sign-up forms, report forms, marketing, and HR surveys. Typeform video libraries and built-in photos help you to create custom layouts and themes for your brand.
Source: typeform.com
The conditional logic feature allows you to ask specific follow-up questions. This makes your form more like having conversations with your users.
Typeform allows you to connect with your favorite tools through LeadsBridge.
Below are some of the Typeform integrations.
a. Typeform integration with ActiveCampaign
Typeform integration with ActiveCampaign allows you to add subscribers to your email list in ActiveCampaign. This means when someone fills the Typeform on your website, they are added to your email list. The list is also updated when there are new data.
b. Typeform integration with Salesforce
When you integrate Typeform with Salesforce, it helps you to send users' information from the Typeform to Salesforce. It also helps you to create and update leads, contacts, opportunities, and accounts in Salesforce.
c. Typeform integration with LinkedIn Matched Audiences
The Typeform integration with LinkedIn Matched Audiences helps you to sync LinkedIn Matched Audiences of Typeform.
4. Clickfunnels
Clickfunnels is the right tool for creating sales funnels that help to convert web visitors to leads and customers. It leads your visitor through the sales funnels, show them the right product or service that can solve their problems, and allow you to follow them up for nurturing and conversion.
The Clickfunnels editor makes it easy to build and edit your funnels. It has different templates for you to choose from and customize to fit your business goals. With the editor, you can create opt-in pages.
Source: Clickfunnels
This allows you to create opt-in pages with forms. With this, you can easily collect leads from your websites.
Clickfunnels have different templates for creating sales pages to sell your products or services. All you need is to drag and drop the elements you want on the sales page and customize them.
With the Clickfunnels template, you can create an order form page where your customers can check out easily. The templates are designed in such a way that will reduce cart abandonment. All you need to do is to add product description, product pricing, and merchant account and your order forms are ready to collect payments from customers.
LeadsBridge provides Clickfunnels integrations with other tools, such as
a. Clickfunnels integrations with HubSpot
The Clickfunnels integrations with HubSpot enable you to automate the various processes such as creating new email notifications when leads are added to Clickfunnel, updating Google sheet leads, Updating MailChimp subscribers, Sync Facebook Custom Audiences leads, and creating new ActiveCampaign contacts in segments with Clickfunnels.
b. Integrate Clickfunnels with MailChimp
Integrating Clickfunnels with MailChimp helps you to build a long-lasting relationship with your customers. It helps to collect necessary data that will you to reach out and communicate with current and potential customers. This is done by integrating HubSpot into funnels, products, and pages to help create contacts and communicate with your customers and leads quickly.
c. Clickfunnels ActiveCampaign integration
Clickfunnels ActiveCampaign integration helps you to collect and share data between the two tools. This allows you to send leads from Clickfunnel landing pages and forms to email lists on ActiveCampaign. This helps you to gain more leads through the sales funnels and nurture them effectively.
5. Leadpages
Looking for a tool that can help you turn clicks to clients? Leadpages it is. It has the capacity to help you grow your business by building landing pages, email lists, and selling services online.
Leadpages make it easy to build your email list by converting opt-in offers, instant delivery, and optimized content for nurturing. It offers time-triggered pop-ups and alert bars that entice visitors to opt into your email list.
Source: Leadpages
Leadpages also have landing pages templates you can choose from to create high converting opt-in pages, thank-you and confirmation pages, sales and checkout pages, etc.
Leadpages make it easy to connect your account to other tools you love. This makes it easy to send your leads to your subscriber lists and update your CRM contacts. Below are some Leadpages integrations through LeadsBridge.
a. Integrate Leadpages with MailChimp
When you integrate Leadpages with MailChimp, you can automatically send your leads from Leadpages' landing pages, pop-ups, and alert bars to your email lists on MailChimp. This makes it easy for you to nurture them with relevant content.
b. Integrate Aweber with Leadpages
Integrating Aweber with Leadpages helps you to send leads from landing pages, sales pages, pop-ups, and alert bars to your Aweber email lists. From there, you can start sending nurturing emails to new leads.
c. Leadpages email integration
With Leadpages integration, you can connect it with the welcome email and the email notification.
Leadpages integration with Getresponse
The Leadspages integration with Getresponse helps you to send your leads to your email lists and campaigns on GetResponse.
Leadpages integration with Welcome email
The Leadpages integration with welcome email helps you to connect your Landing pages, sales pages, etc to the welcome email tool. This helps you to quickly send welcome emails to leads before they get cold.
Web form examples
There are different types of web forms for different purposes. Below are web form examples to inspire you.
1. Contact forms
Are you searching for contact us forms that can turn visitors into customers? You are in the right place. A contact form is important for a business website because it provides an avenue for users to reach the business. It allows users to communicate directly, which helps to build trust and convert prospects to customers. Below is a contact form example from us at LeadsBridge.
2. Sign-up forms
Sign-up forms on a website enable you to collect visitors' information such as email addresses and names. Your sign-up form should entice visitors to submit their details and be excited to receive more information from you. Below is a sign-up form example from Cloudways.
Source: Cloudways
3. Online order forms
Online order forms enable you to collect payment for products or services. It helps you to quickly convert prospects to customers. Below is an example of a good order form from us at LeadsBridge.
4. Event Registration forms
The event registration form is used for collecting prospective attendees' details and choices before the event. This helps the organizers to make adequate preparations. Creating an event registration form is one thing, getting people to actually click and register is another. One thing that can affect the conversion of an event registration form is the design. An effective event registration form needs to look appealing in order to entice visitors to click and convert. Below is an event registration web form example.
Source: Gevme
5. Donation forms
A donation form is popularly used by nonprofit organizations to generate funds. The donation form should be user-friendly, so the donation process will be easy for users. It should be visually appealing and without any form of distraction. You can also ask users to help share the page on social media platforms. Below is an effective donation form of the United Nations Population Fund (UNFPA).
Source: Wpforms
6. Feedback forms
It is a good practice to always have the feedback form on a business website. It allows visitors and customers alike to drop their feedback about your product or service. This will enable you to make improvements where necessary. In return, it will make your product or services more useful to users. Below is an example of a feedback form from Apple.
Source: Getfeedback
7. Survey forms
A survey form helps you to collect data from your users. It contains a series of questions for users to respond to. Below is one of the best web form examples of a survey form from WebMD. It is a survey form that enables users to self-diagnose through a series of questions. It has various fields and when a user is done; it takes them to a landing page where they will see a diagnosis for their problems. Here is a detailed post on how to create an effective survey – How to create a customer Survey.
Source: HubSpot
8. Scheduling / booking form
A scheduling form is mostly used for businesses in the service sector. It gives website users the opportunity to schedule meetings online. This helps to save time and money in calling the business. The form should have a full calendar so that users can select the appointment date and time slot. Find one of the best web form examples for scheduling below.
Source: Paperform
9. Demo forms
Demo forms present an opportunity for prospects to try out a product before they buy it. This is where you can showcase the value, features, and benefits of your product to prospects. Therefore, the form should be enticing to draw customers to sign up. It should be simple, contain relevant fields such as the contact's name, email address, or phone number. Find one of the best web form examples from Hootsuite below.
How to avoid spam in web forms
One of the most important things you need to avoid in using web forms is spam. Spam can come in two ways – one, bot, or programs can generate it. Second, people can generate it manually. It is easy to stop spam generated by bots or programs through the use of security software. But when it comes to the second type of spam, it is difficult to stop spam generated by humans. However, there are strategies you can use to stop spam in your web forms. Find some of them below.
a. Use Google reCAPTCHA. Google reCAPTCHA works best in verifying human and non-human users by asking them to perform one action or the other. See an example below.
b. Use a double opt-in. A double opt-in asks the user to confirm their email address to be sure they are humans.
c. Only allow one contact form filling per IP
d. If you use CMS like WordPress, use plugins like Akismet. Akismet helps to filter spam from forms, comments, and trackbacks.
Privacy policy in web form designs
Abiding by the privacy policy of the international market is very important. This includes US law, UK law, Canadian law, and European law. You need to let your website users know about the data you want to collect and how you want to use it. You can do this in two ways:
1. Add a checkbox with the text "I agree" for users to tick to signify their consent. See one of Typeform's web form examples showing the "I agree" button below.
2. Add a box of information stating that by submitting the form, the user consented to your terms and conditions and privacy policy. Then provide a link to the Privacy Policy and terms and conditions on your website. See one of MailChimp's web form examples showing the privacy policy below.
Here are blog posts on privacy policies:
Web forms Case Studies
Web forms are profitable for businesses. It is useful for lead generation, event registration, purchase processing, surveys, etc. Below are web forms case studies to inspire you.
1. Superoffice
SuperOffice started using web forms on their website in 2012. To date, they have over 20 web forms on their website. This has helped them to generate over 135,000 leads.
2. Jodar Farms
Jodar farms, a business that sells pigs, chicken, and eggs to consumers, directly started selling to customers through a paper order form. Customers will fill the paper and mail it back to them with checks. This process is slow, as it involves back and forth from both Jodar farms and customers. Also, it was difficult to understand what consumers with bad handwriting wanted. So, they created a website with order forms online that has explicit information about orders. An online ordering system was created. This enables consumers to go directly to their website and make orders.
See one of their web form examples below.
This resulted in over $15000 in additional revenue for the company.
3. Marketing Commando
Marketing Commando, a Hungarian marketing agency, had a low subscription rate for over 5 years. They used pop-up forms on all their landings pages and saw a 48% increase in the subscription rate.
Source: Optimonk
Conclusion
Web forms provide a way to communicate and engage with your prospects and customers. This is why you should design effective, catchy, and relatively easy-to-fill web forms. Luckily, above are web form examples you can gain insight from to create your own. You don't even need to know how to use codes to create forms. There are web form automation tools you can use to design yours. This includes JotForm, Typeform, Clickfunnels, Gravity forms, and LeadPages.
The most interesting part of it all is that you can integrate your popular apps with the web form tools through LeadsBridge. Discover all the integrations for web forms and surveys!