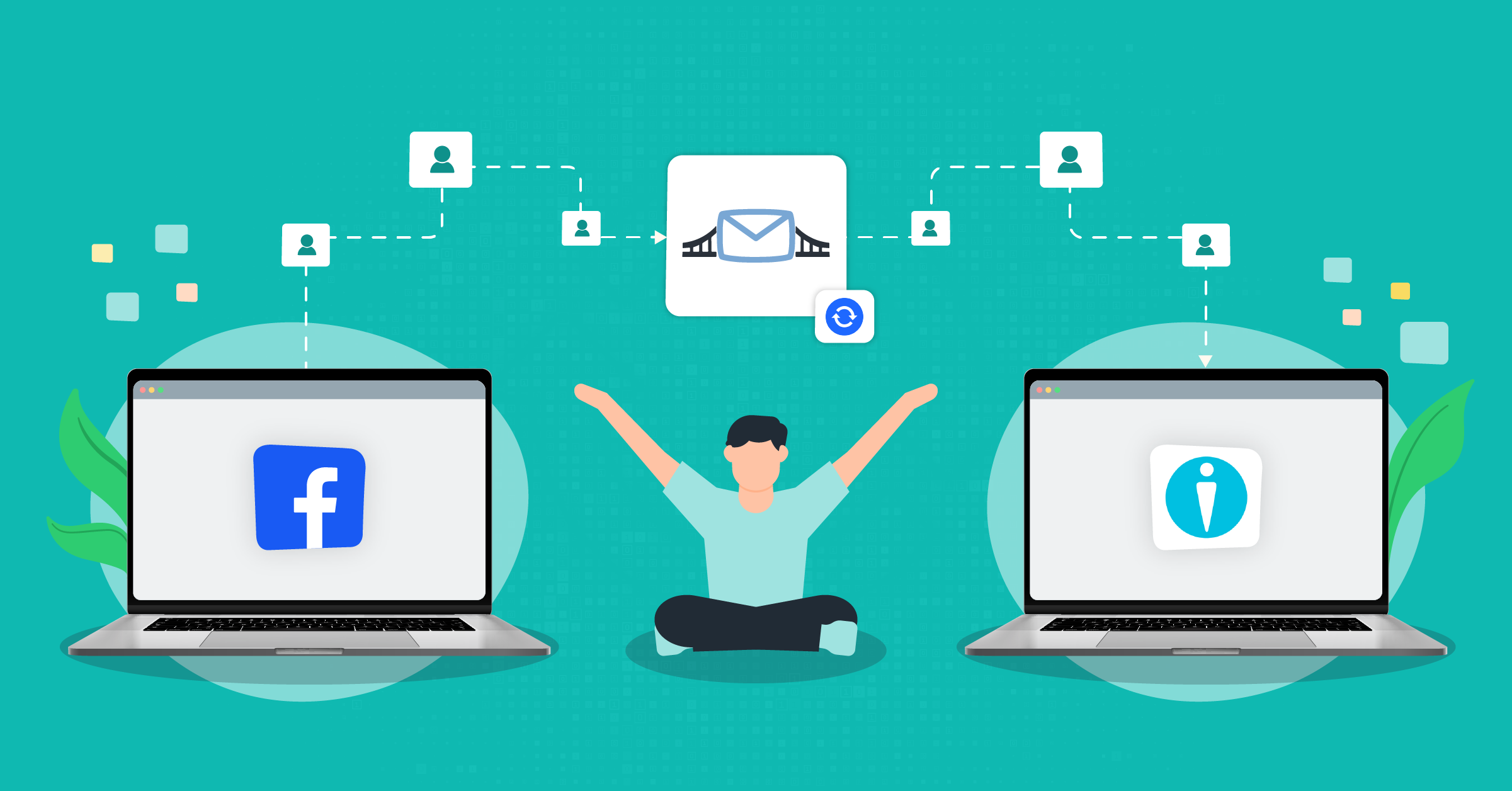 Organizing the operational processes of a dealership can be challenging in itself. From managing customer related tasks to ideating effective targeting strategies.

Throughout this VinSolutions guide, you will understand the array of advantages that your business can expose itself to by utilizing this CRM platform and how implementing a VinSolutions CRM Facebook integration can skyrocket your lead generation.
What is VinSolutions? 
VinSolutions is a customer relationship management platform, designed specifically for the automotive industry. This system enables dealerships to effectively organize and nurture leads, using a combination of tools and features that offer a singular view of the customer.
This custom visibility spans across touchpoints. Customers can be directly targeted and nurtured according to their specific needs, helping dealerships acquire more leads and increase their profits.
Benefits of using VinSolutions for car dealerships
The VinSolutions CRM offers a range of benefits that can elevate your business operations, affording you the opportunity to make informed decisions regarding both your dealership and your customers.
These include;
Informed decision making
VinSolutions provides access to fully customizable lead reports, meaning you can make highly informed decisions regarding both your management and marketing efforts.
The detailed view offered by these analytics allows you to decipher which actions are functional, and which strategies need to be changed in order to boost conversion likelihood.
Maximized connections
With tools including TargetPro and Connect Campaigns available in this CRM, VinSolutions enables your dealership to maximize the sales opportunities of every lead that enters the funnel. These marketing tactics can be fully automated, delivering a prompt nurturing strategy to every service user.
Greater lead connection
Using the Connect CRM mobile app, your sales team can promptly respond to customers, with robust follow-up features, using their smartphones. This enables you to offer your customer a smoother, more efficient purchasing experience.
How to leverage VinSolutions for better ROIs
As a leading CRM, VinSolutions also provides your dealership with greater lead management control and sales opportunities, offered by better insights and refined automated processes.
These opportunities include;
Showroom visit management that allows you to understand exactly the lead position within the buying process and take appropriate action to further their movement.
Management features that ensure you are attending to custom-related, time-sensitive tasks in a prompt manner and completing the appropriate follow-up processes. This ensures customers can move quickly through the sales process and conversions can be reached at a faster pace.
Sold log management sees that stages of a lead journey are noted correctly, giving way to an efficient and appropriate progression in the user purchasing process.
Unanswered email monitoring lets you view which customers are awaiting your response, meaning you can ensure your dealership is delivering timely communication and not missing sales opportunities.
How to merge customers in VinSolutions? 
In the VinSolutions CRM system, leads who have more than two "Customer Dashboards" must have their records merged in order to refine this down to one single record.
Merging can only occur with two records at a time, meaning that the process for each customer will need to be repeated until only one record exists.
To begin the process of merging your records, follow this step-by-step guide;
Step 1
Go to the CRM section of your VinSolutions dashboard. Select "Customer" in the drop down menu in the top right hand corner.
Enter the customer name

Step 2
Check the boxes of the customer records you want to merge.
In the "Select Action" drop-down box, find "Merge Customers".
Then, select "Go".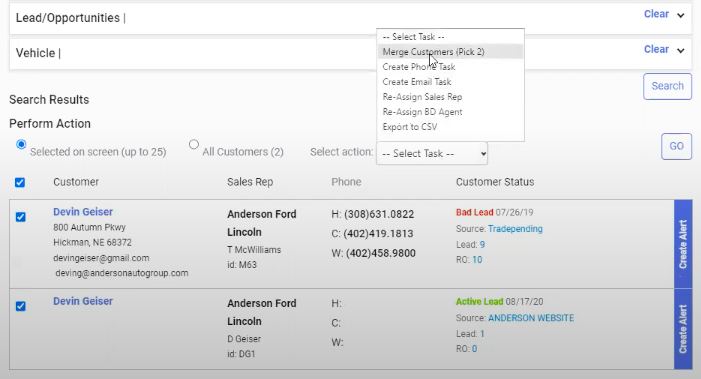 Step 3
In the Customer Merge window, add in the "Customer Information" you want to carry over.
Then, select the desired lead information.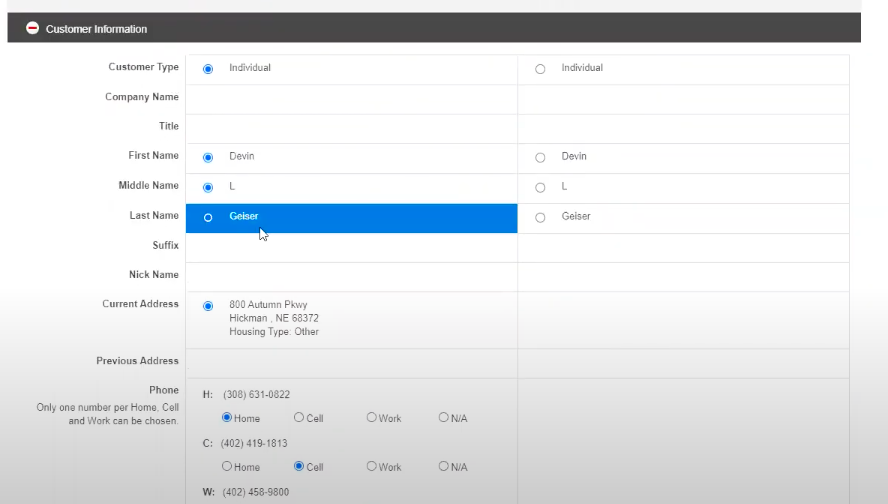 Step 4
At this point, you'll need to define the desired processes to carry over to the merged record; you can choose multiple processes.
Step 5
Select "Merge Customers".

All done! Your CRM data is now unified.
How much does VinSolutions cost? 
One matter this VinSolutions guide cannot detail is the pricing information, as this is not readily available to the public.
However, you can directly contact VinSolutions using this demo request form to learn about their current pricing model and how you can finance this according to your specific needs.
Using a VinSolutions integration
A VinSolutions CRM integration can be advantageous for your dealership in a variety of ways. When attempting to increase dealership visibility, this CRM can aid in the tracking of lead engagement through content, event management and time-specific campaigns.
For example, if your business is offering a test drive incentive, you can manage registrations within your CRM and schedule automated email outreach to these customers.
With referral promotions, the VinSolutions CRM can help you to automate and manage your advertising campaigns, visualize the accumulated data and schedule appointments, all within one system.
The value of a VinSolutions CRM-Facebook integration
Facebook is another popular lead acquisition tool for auto dealerships, which comes with its own complex data management requirements.
This is where a Facebook Lead Ads-VinSolutions integration comes in to play, offering a seamless solution to streamline the entire data workflows between the two platforms.
With a VinSolutions CRM-Facebook Lead Ads integration, you can generate higher quality leads that are more likely to convert, using data insights to form targeted strategies.
The Facebook Lead Ads tool allows you to collect leads in a cost-effective manner, gathering information from prospects through mobile as well as desktop ads.
Alternatively, VinSolutions offers features like data measurement, visualization and automated management that help create informed targeting strategies. All these factors put together ensure that you are yielding higher conversions, every time.
Using the right Facebook advertising strategies, your dealership can capitalize on a greater audience and acquire better conversion rates for your marketing campaigns.
Key takeaways
As has been made apparent throughout this VinSolutions guide, this automotive industry-specific CRM system can transform the way your dealership operates.
With concise customer record keeping and the streamlining of follow-up processes, both your sales team and customers can experience a heightened ease of use like never before.
Additionally, by connecting your VinSolutions CRM with Facebook Lead Ads, you can automate your automotive lead generation of engaged users and draw your focus toward acquiring higher conversions, more often.
Want to explore other connections? Discover all the possible integrations for VinSolutions now.