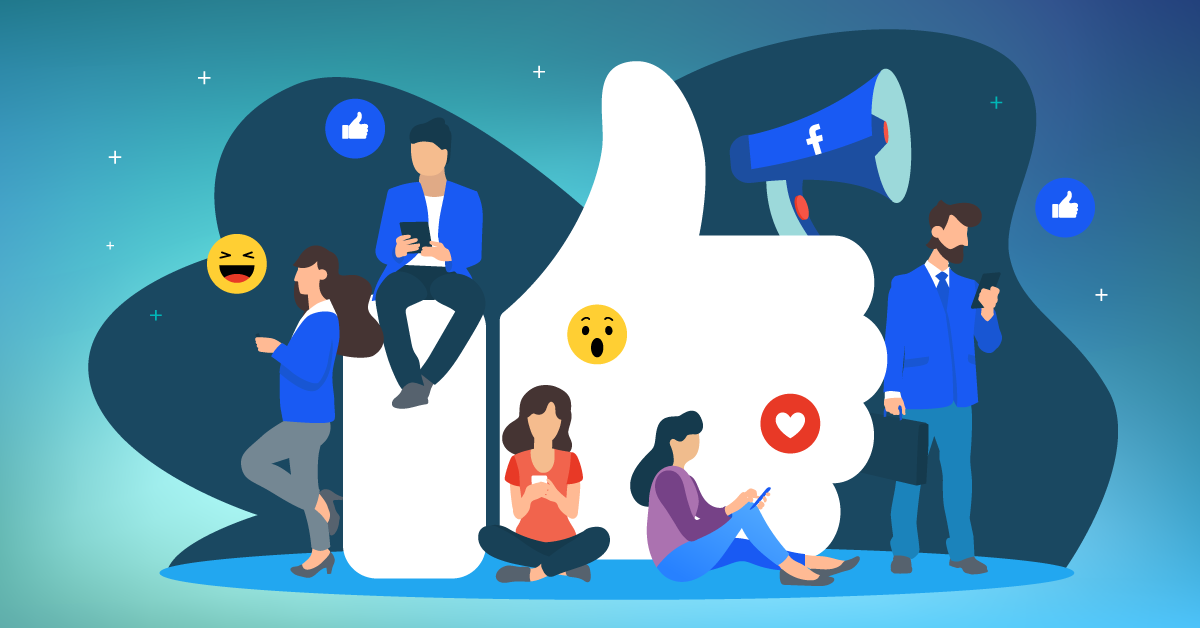 Wondering how to create Facebook Lead Ads that get more clicks and conversions?
This article provides answers to the commonly asked questions about generating qualified leads through Facebook in the last months, such as:
"What's the best way to generate high-quality leads through Facebook Lead Ads?"
"How can you start running a successful Lead Ads campaign?"
"How to sync leads from Facebook into your CRM?"
In this article, you discover 18 high-performing Facebook Lead Ads examples and how they work. These ads are run by important Facebook marketing agencies like Voymedia. If you are new to Facebook advertising, read our guide about Facebook Lead Ads generation best practices to get started. Additionally, use these Top performing Facebook Lead Ad integrations, to automate the entire workflows around your Facebook marketing:
Facebook Lead Ads examples
As a digital marketer, I've noticed that advertisers always look for the "new, or little-known methods" to get more leads and boost their sales. Of course, sometimes these methods appear as new strategies or tools that can change the entire marketing game — like Facebook Lead Ads.
However, you often don't need to reinvent the wheel to succeed in marketing. Instead, it is enough to follow these fundamental marketing principles:
Understand what is working NOW and what isn't.
Use the already tested methods.
It doesn't matter if you're an expert in Facebook marketing or a beginner. By following these Facebook Lead Form examples, you can create campaigns that attract and convert.
Facebook Lead Ads example with the "Social Proof"
Social Proof is one of the most powerful triggers in Facebook marketing. When running a marketing campaign on Facebook, Social Proof affects many factors: having testimonials and a considerable number of likes and comments can increase your brand's popularity and credibility. The image below is an example of Social Proof in Facebook ads.
Source: The Grand White SA
To promote "The Grand White Dinner" event, the ad conveys a sense of Social Proof into the offer by showing an image of a group of people having fun together.
As you can see, the signup form requires various data – such as first and last name, email, and country.
Despite the number of fields, the form makes the signup process straightforward and fast. Conveniently enough, Facebook Lead Ads are pre-populated with users' data, which is automatically derived from their profiles.
Facebook Lead Ads example with the "Benefits List"
When creating a Facebook Lead Ads campaign, one of the main questions to be addressed is:
Which benefits can you provide to your leads who agree to join a list?
The ad below has the answer!
Source: Wealth Factory
This ad displays an attractive list of benefits that prospects will receive from the "IRS", together with a Free PDF used as the campaign's lead magnet.
Moreover, the only information required to sign up is the user's name and email, which makes the process of lead acquisition a quick one.
Facebook Lead Ads example with "Carousel Format"
Have you considered using the Carousel Ad format in your Facebook Ads campaigns?
This format lets advertisers show multiple images in the same ad, and it can be used creatively to boost the campaign's outcome. For instance, this Carousel Ad from Tokyowheel promotes a FREE 6 part e-course, and each lesson is represented by an interactive image.
The marketing team of Tokyowheel also considered using a welcome screen in their signup process to let people know what they get by subscribing.
What is a welcome screen?
A welcome screen is just another new name for the context card. In practice, it appears when people click on the ad in their news feed, right before they visualize the pre-filled signup form. Facebook introduced this function to let users get more information about what they were signing up for before submitting the form. This additional step has helped marketers and business owners increase the quality of their leads.
Finally, these ads just require the prospects' basic data, such as name and email.
Facebook Lead Ads example with the "Learn more" CTA
Most marketers believe that offering a lead magnet is the only way to generate leads. But that is not always the case. Learning how to use Facebook Lead Ads can change the marketing approach altogether.
Facebook Lead Ads can be optimized to collect data from leads who are only interested in learning more about a topic, product, or service.
Source: AdEspresso
Thanks to its easy signup process, Facebook Lead Ads are optimal for capturing leads for consultations, sales calls, demos, and test drives.
To learn how to boost your data collection through Lead Ads and across all stages of the lead lifecycle, click on the link below.
Here's how to boost sales calls, demos, and test drives using Facebook Lead Generation Ads.
Facebook Lead Ads example with "Seasonal offer."
With every season comes the prospect of seasonal marketing. These campaigns could be about tapping into seasonal activities, traditions, and holidays. For instance, there is nothing more pleasing to the eye on a hot summer day than a waterfront getaway and water sports, as illustrated in St. Moritz's lead ad.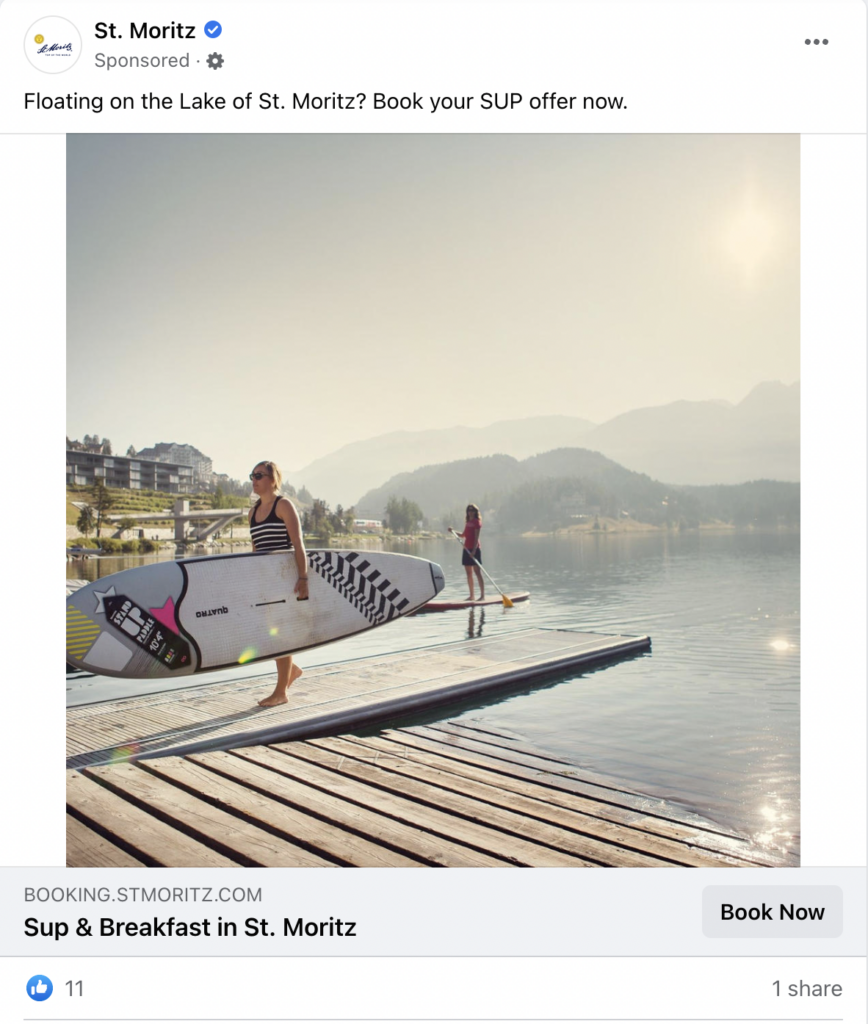 By stating "Sub & Breakfast" St. Moritz runs a seasonal campaign to drive more visitors while summer is at hand.
Facebook Lead Ads example using an "everyday topic"
The most powerful ads are those that your audience relates to. The following ad by DailyOm is driving traffic to an article about parenting methods, which is an in-demand topic. This image, along with the clear and concise copy, is an example of a promising ad for parents interested in the betterment of their parenting techniques or zen practices.
The ad has a clear call to action, dedicated to helping parents in their parenting journey, so the "Learn More" call to action makes the reader want to click the article to find answers.
Facebook Lead Ads example with the "Download" CTA
Facebook Lead Ads presents the perfect opportunity to share ebooks, brochures, and other downloadable documents with leads and prospects. Let's take this Facebook lead generation ad for example.
As you can see, Airstream has used the Carousel format to promote their downloadable brochures and provide a video presentation. This is an excellent strategy for retargeting campaigns on Facebook, especially since the primary audience is those who have already visited your site.
Additionally, the "Download" option could be used to share technical information and diagrams for various products, insights, and more.
Facebook Lead Ads with the "Limited time offer"
Everyone values a good deal, particularly if it's a limited-time offer. Facebook Lead Ads don't have to be just about guiding a prospect to sign up for a newsletter. With the right strategy, your leads can directly be channeled into the sales funnel.
Source: VirginActive
Facebook Lead Ads can perform very well when used with a persuasion trigger. In this case, the trigger is a limited-time offer, which gives a sense of urgency to customers. Virgin Active South Africa isn't offering any discount. Instead, they included a few months of free membership in the paid subscription. This Facebook lead generation ad example works well because of its enticing features for someone looking for a good workout. To learn more, read our article about the best examples of gym ads on Facebook.
Facebook Lead Ads example with "Discounts & Promotion"
Lead Ads are explicitly designed for one purpose: generating more leads. This could be done through newsletter signups, webinars, or other forms of direct engagement. However, it is not easy to encourage new leads to sign up without any incentives. That's where the discount Lead Ads come into play.
Source: Medium
In the Facebook Ad shown above, Madera Ford is offering a monthly payment on select vehicles. This easy payment method acts as an incentive or motivation for prospects to click on the ad.
The discount or promotion could be as simple as offering a 5% early bird discount or 10% voucher coupon. Alternatively, Facebook Lead Ads could be used for promotion in general and channel the prospect directly into the sales funnel. Something as simple as a buy-one-get-one-free campaign can really do the trick, given that it is timed correctly.
Facebook Lead Ads example with a "Giveaway"
Discount Lead Ads are another great way to capture new leads, but they can backfire if they're run too frequently. This way, your customers might not understand the true value of a discounted product or service. Instead, using another strategy like offering a giveaway might prove more effective than discounts.
Source: Hyperbits Music
Here, Hyperbits Music offers exactly what its customers or prospects are looking for. A simple email signup in return for a 50-page PDF on mixing and mastering music seems like a good deal for a musician. After all, who doesn't like receiving free goodies?
Facebook Lead Ads example for "hosting a competition."
We established that discounts are great for conversions but might also adversely affect your product's perceived value. The next best option to giveaways is encouraging your audience towards a campaign goal through a competition or contest.
Their copy gets right to the point "Win a 6-Month Bone Broth Supply" in exchange for signing up.
What's really interesting is that they even publicize the winners.
Have a look at the closing announcement of their contents.
The added social proof boosts the users' engagement with the campaign even more.
Facebook Lead Ads example for using "automation"
Another way to improve Facebook advertising and increase ROI is by automating your lead management and connecting all your data ecosystems. To integrate your Facebook Lead Ads with your CRM or automation tools, it is best to use an official partner as a third-party integration provider. Here at LeadsBridge, we take pride in being the very first official partner to provide Lead Ads Sync integrations.
In the previous example, Hyperbits Music offers a giveaway for musicians who sign up using their email. These kinds of Facebook Ads usually meet with a great response from the audience. However, syncing these leads instantly and getting in touch with them as soon as they sign up can translate into immediate conversions. Hyperbits partnered up with LeadsBridge for automated sync of the lead data, generated from their Facebook campaigns. Read the success story of Hyperbits Music here.
Our Facebook Lead Ads integration offers a seamless bridge between Facebook and your entire marketing stack. Lead data gets synced instantly and securely, while you will have uninterrupted control over your lead generation automation. Let's go through the top LeadsBridge integrations with Facebook Lead Ads:
Facebook Lead Ads example with "Pre-launch promotion"
Whenever a brand launches a new product or feature, there's always some anticipation surrounding it. For example, the people who might get excited about a new car being released are car enthusiasts or those looking to buy a car.
Brands like Nissan have perfected harnessing the power of anticipation and using it to generate leads. Check out this Facebook Lead Ads example:
Source: Nissan
Car brands use Lead Ads to get people excited about the new car before it's even available. It's somewhat like watching a movie trailer that gets the viewers excited about what's to come. Do you want to improve the quality of lead generation for your automotive agency with ease? Then, go through this guide on automotive lead generation ideas and discover LeadsBridge solutions for the automotive industry, such as:
With this particular Facebook Lead Ads example, Nissan attracts its audience's attention with a few details about its new crossover and simply asks the customers to "stay tuned" and wait for more information.
This is one of the top-performing Facebook ads examples. The anticipation builds as time goes on, and Nissan gets an influx of leads and customers, even if it's only for a brief time.
Facebook Lead Ads example with an email signup
Despite the size of your business, Facebook Leads Ads can help you capture more leads through newsletter signups. One good example of Facebook ads for email sign up is the Woodworkers Guild of America's newsletter campaign. They created a Lead Ad to help increase their newsletter signup. In the description, they also offer freebies such as how-to videos, projects, and weekly tips to attract users to sign up.
Source: Woodworkers Guild of America
Facebook Lead Ads example with lead magnets
Lead magnets are essential tools for capturing leads. It's been one of the time-tested methods of capturing emails on blogs and websites. However, with the help of Facebook Lead Ads, you can easily create ads with lead magnets that will entice Facebook users to sign up to your email list and get the giveaway in return. Below is an example of lead magnet facebook ads from Sleeknote. They create Facebook Lead Form campaigns and use an ebook to get users to sign up for their email list.
Facebook Lead Ads example with a visual element
Visuals are essential when it comes to social media advertising. Facebook favors visual images over text simply because its users prefer visuals over text. Accordingly, you need to use illustrations that resonate with your audience in your Facebook Lead Ads. Ensure that the added images are crisp and clear, such as the one shown below from Practice Social Media.
Source: Practice social media
In this ad, the lens focus and colors are creatively guiding the viewers toward the focal point of the advertiser. In addition, the ad's composition is unique and makes it stand out in the News Feed.
Facebook Lead Ads example with personalized messaging
Creating ads with personalized text can make a significant impression on the viewers. Moreover, it can help you stand out among thousands of ads in the News Feed. An outstanding example of a brand that creates personable Facebook Lead Ads is Airtable.
Source: Airtable
Airtable's Facebook Lead Ads example has been designed to address their customers' pain points compassionately. For instance, they wrote – "We get it" in the description. And saying that is a way of showing empathy.
Facebook Lead Ads example with emojis
Emojis are small, funny icons used as a form of visual communication. In today's world, these icons represent a "universal form of expression"; they have also become an ingrained part of our text language across all social media platforms.
Following this trend, we tested emojis in our own Facebook ads.
We wanted to understand if, by using emojis, we could really improve our Ads' engagement and CPA on Facebook. The results were incredible: the ads with emojis obtained much more impressions than the exact same ads running with only text. Here is the exact ad that we used for our emojis test.
As a rule of thumb, marketers should never remain indifferent to these fast-pacing digital adaptations; instead, they must use them to our campaign's benefit. Two decades ago, for instance, texts that included emojis did not exist. Today, we live in a world where over 10 billion emojis are sent each day.
Final thoughts
For generating leads at a minimal cost, Facebook Lead Ads are a go-to tool for any digital marketer. Additionally, the ecosystem of social media presents a reliable opportunity to create close-knit communication with your leads and clients. However, it is only by testing that you can discover the perfect ROI formula for your Facebook marketing campaigns and your business's needs.
There are many ways to boost your Facebook Lead Ads campaigns. Using the examples above, you can gather the best techniques that may be more suitable for your marketing strategy and the type of product or services you are offering.
Besides the technical aspects of Lead Ads, knowing how to put emojis in Facebook ads can help boost your campaign's results and increase lead generation. In addition, Facebook ad emojis are a great way to add color and character to solid-colored texts. Do you want to get more out of your campaigns? Discover LeadsBridge Facebook Lead Ads integration for your favorite CRM and Autoresponders.