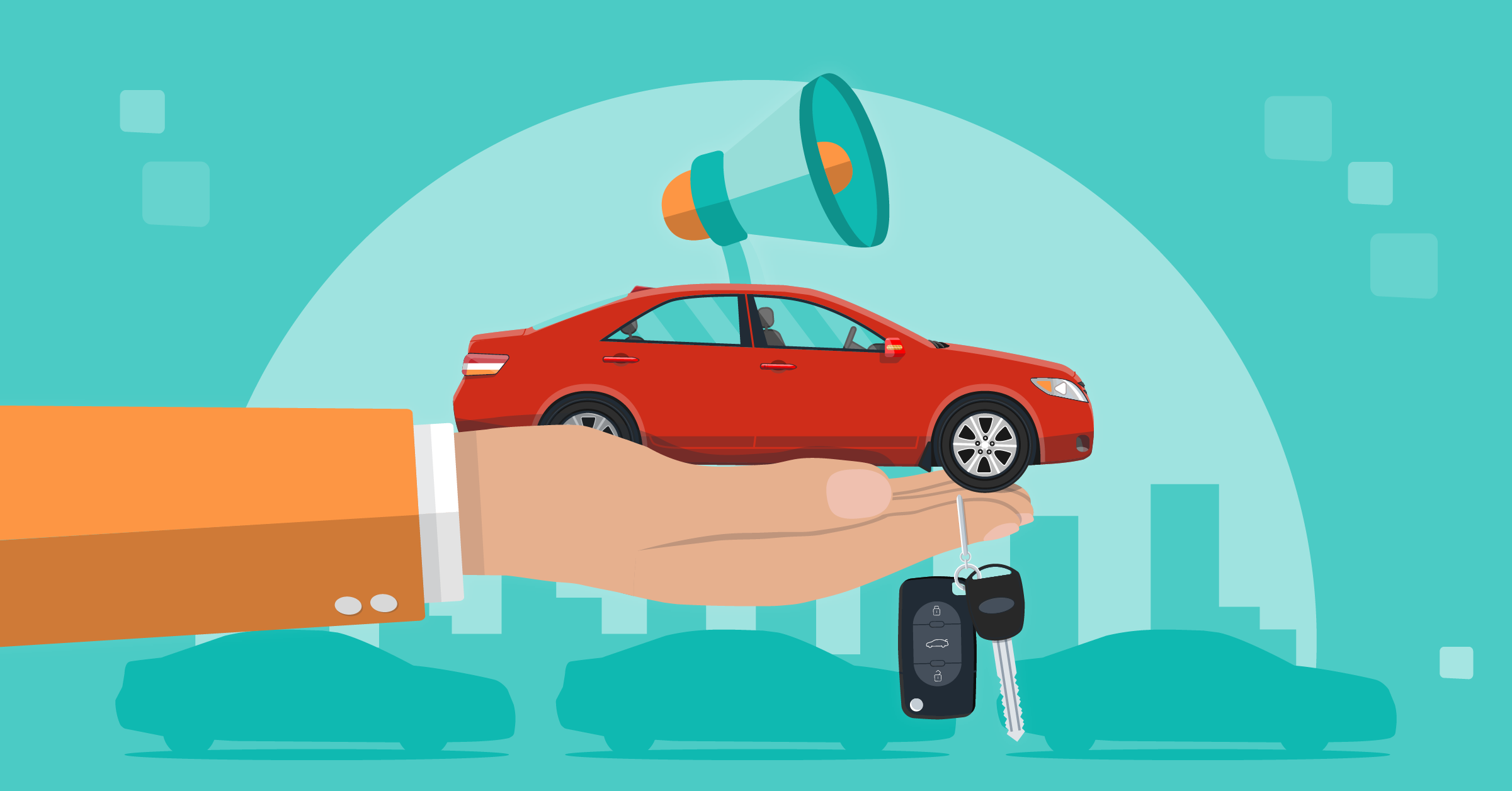 New customers are challenging to attract, and this is particularly true within the automotive industry. Not only is it challenging in terms of capturing interest, but it is also costly. According to studies, it is 7 times more expensive to acquire a new customer than it is to retain existing ones. So, how do you increase your customer base on a budget? Look towards generating car dealership event ideas that you can integrate into your business calendar.
Developing engaging, creative car sales events can positively impact your business in the following ways:
Increase footfall to your dealership
Maintain a satisfied existing customer base
Increase brand awareness
Help acquire new customers
With that being said, generating the most suitable and effective car dealership event ideas for your business can be tricky. Not only must they be financially rewarding, but they should entice the target customer toward your service and product. In order to be effective, event strategies should be succinct, targeted and organized.
LeadsBridge offers automotive industry-specific integrations, allowing your dealership to streamline its marketing strategies and optimize its campaigns. In addition to managing your lead data in real time, these automated data bridges help you prioritize high-quality leads and boost your conversions and ROI.
Aim to create multiple events that can be fully integrated into the business calendar, in order to yield the best results. This involves running an event every 1-2 months, which will afford you the opportunity to continuously capture client intrigue and maintain momentum.
This article gives a closer look at 16 prospective car dealership event ideas you can implement to diversify your dealership and boost the bottom line.
What is automotive event marketing?
Automotive event marketing is an exciting promotional strategy that revolves around the creation and execution of unforgettable events. By truly connecting with potential buyers, this form of marketing offers a more meaningful and interactive experience compared to traditional methods like print or online advertising.
Events come in various shapes and sizes, ranging from trade shows and conferences to product launches and experiential marketing activations. The ultimate objective of a car dealership is to curate an immersive encounter that captivates attendees, leaving them with an indelible impression of the business.
Below, you can find some detailed automotive event marketing ideas that will help you set your dealership apart from the competition.
1. Start a free car wash
Although it may sound simple, auto dealer event marketing ideas such as this go down a hit with customers. People will always be interested in something that makes their life easier, and a free clean for their car is no exception.
A free car wash for every customer who brings their vehicle in for a service is a worthy idea to consider to incentivize new clients. This type of event can be easily worked into the calendar for the spring period, to better target customers with vehicles in need of a clean after the winter.
Once the customer has experienced the service, they will be more inclined to return to your business for their next clean, and other potential servicing needs. For further inspiration, take a look at how Daytona Dodge Chrysler Jeep Ram incorporates this type of marketing into their business.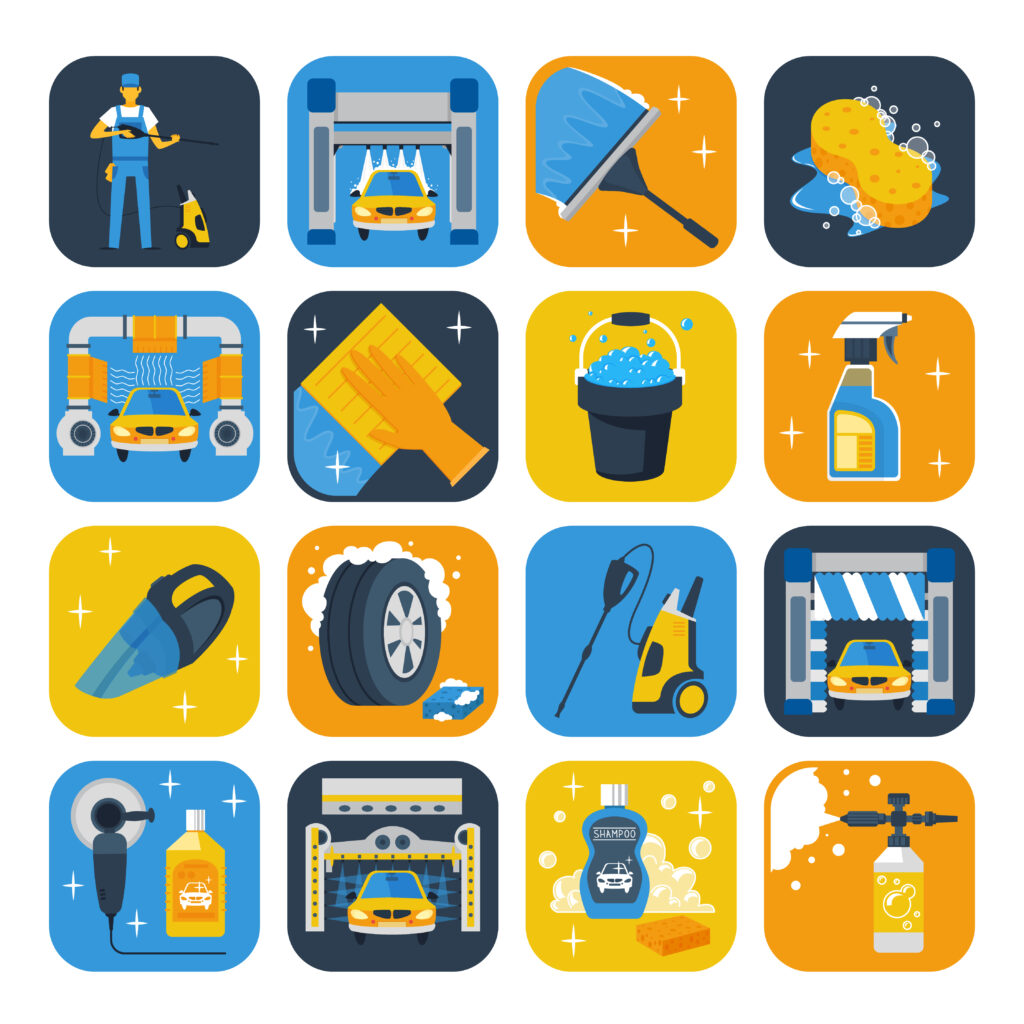 2. Sponsor and host local events
Sponsoring a local event is a car dealership event idea that can bring about numerous benefits for your business. Not only will sponsorship create greater brand awareness and visibility, but it will allow you to foster a relationship within the community through fundraising and other charitable efforts. This relationship can lead to greater traffic being driven toward the dealership due to the positive association in the minds of the customer.
Similarly, hosting events is an alternative route. Transforming your dealership into the host location of a free event can draw a multitude of prospective customers. The positive impression of your brand, teamed with the correct nurturing of potential relationships, can lead to a high conversion of clients for your business. Of course, you need to prepare colorful and catchy visual materials, which means hiring professional photographers, using reliable car photography retouching services, and even cooperating with designers and promotional specialists.
Don't be afraid to get creative. Take a look at how Franklin Sussex Auto Mall entices customers to their Safari on Savings event with alligator snapping turtles.
3. Run a tax return promotion
The tax season is a promising time for car dealer sales events, as people have greater disposable income thanks to receiving tax returns. One way to draw them toward your dealership is to run a special tax return promotion. This promotion will encourage them to place a down payment on the car of their choice, according to your set conditions.
There will be customers who made a loss with their returns, or did not receive as much as hoped for. However, this is not a market to be neglected. You can attract these clients by offering reduced-priced oil changes or giving clients the chance to enter competitions to win free tire changes for a year. This showcases that your business caters to every customer, not only the clients that can spend big.
Additionally, tax return season is a prime opportunity to target business owners. It may be worthwhile to consider having a tax expert at your dealership for a specific period of time to discuss the benefits of purchasing a new company vehicle for the next tax year. This will allow you to build an email database of business owners to target when it comes to the time the following year.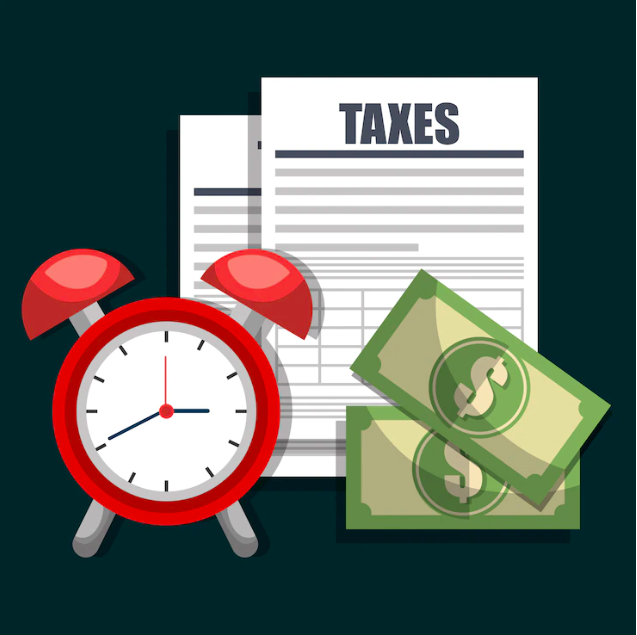 4. Offer a test-driven incentive
Test-drive incentives are a creative car sales idea that can skyrocket your sales. You can employ this by offering incentives to prospective customers who test drive a specific make or model at your dealership, or for those who bring a friend along with them to test a potential purchase.
You can reward people with gift cards, sweepstake entries, or sponsored prize packs. This promotion can be advertised online through your social platforms as a lead generation campaign, followed by an email campaign targeted toward interested prospects.
LeadsBridge integrations can help to better automate this flow by connecting your advertising platforms with your preferred email marketing software, making the conversion process simpler and more effective.
5. Referral incentives
Some of the most effective car dealership event ideas are the ones that reward word-of-mouth referrals. Not only is word-of-mouth marketing cost-effective, but it creates a positive interpretation of your business, as it is recommended by a peer or family member. These referrals also develop and nurture brand loyalty.
Advertise the promotion that anyone who sends a referral to your dealership that results in a purchase will receive prizes such as event tickets, gift cards or free services. Share a virtual business card featuring dealership contact details, event tickets, and prizes via your website and social media for customer convenience.
Tesla has made a great example of using this creative car sales idea. They ran a campaign that rewarded customers whose referral resulted in a purchase, as well as the new customer. Each new referred customer was gifted $1,000 toward their purchase. This program generated 40x ROI (Return on Investment) for Tesla.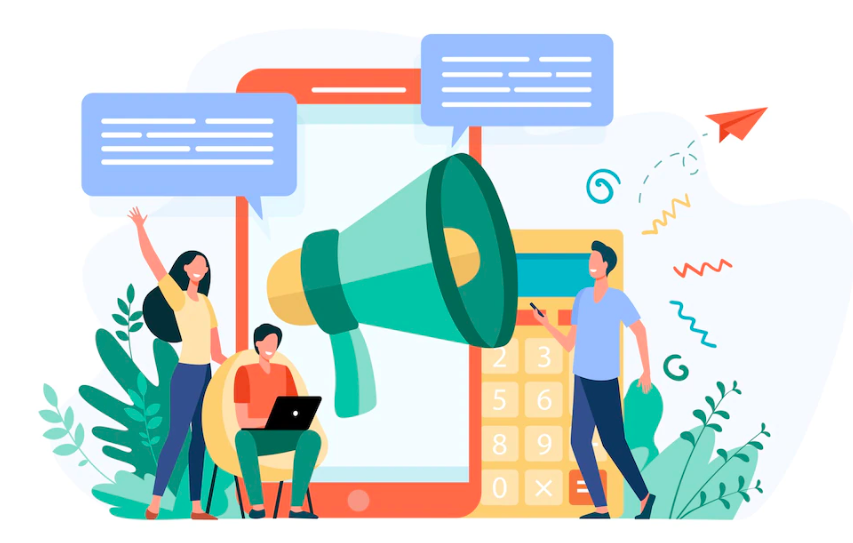 6. Offer free car seat safety clinic
Free car seat safety clinics are an effective car dealership event idea to draw families to your business. Within a community, there will always be new parents who are learning how to best keep their baby safe. Auto safety plays a huge role in this.
Hosting an event to teach parents how to correctly install car seats for children is a great opportunity for you to showcase both your product and care for your clients' safety. Installation can be demonstrated in a range of different vehicles, targeted toward new and growing families.
Events like this will positively position your business in the customers' mind, meaning you will likely be their first choice of dealership when it comes time for a new purchase.
7. Offer free gas
Offering free gas to customers who purchase a vehicle during a specific time period is a subtle, yet effective, auto dealer event marketing idea that will incline people to buy. Having this incentive will not only push customers towards a decision to purchase, but it will also differentiate your dealership from competitors.
An extension of this promotion would be to offer customers free gas if they agree to paste your advertisement on their vehicle. The advertisement must be placed somewhere visible, and the car must be traveling over a specific amount of miles per month in order to be eligible. Marketing tactics such as this maximize brand visibility.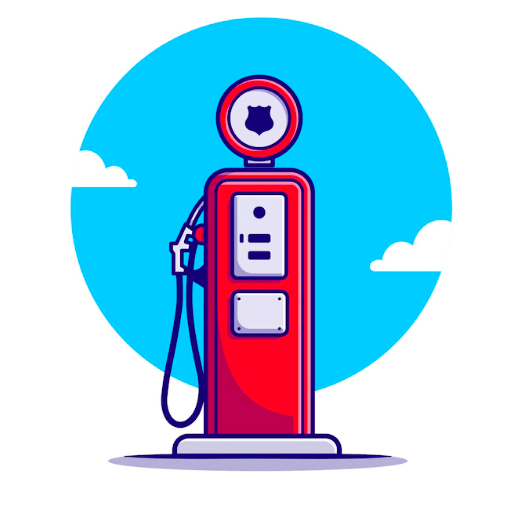 8. Offer year-end promotion
Most people are aware that the end of the year can be a prime time to secure a deal on a new car. Therefore, it is imperative to think about what kind of car dealership event ideas you can plan to help boost sales.
One idea to consider would be a holiday-themed Wheel of Fortune. This event would be exclusively available for customers who made a purchase at the dealership throughout the year. Each customer would get the opportunity to play the Wheel of Fortune, with the chance of winning small spot prizes, or the major prize giveaway. Main prize ideas include discounts on a new purchase, free gas or services for one year, etc.
This creative car sales idea is highly shareable on social media, which can considerably boost brand awareness within the community. Event incentives such as this can lead to higher volumes of new customers for the next year.
9. Themed promotion
Not only are themed events creative, they are a successful way to capture people's interest. This type of car dealership event idea can be easily worked into your calendar, hosting a different theme every couple of months to suit the season.
Summer barbeques and winter wonderland themes are innovative ways to get the community involved in your business. Offering food and beverages, live music, games, and prizes can attract both existing and prospective customers. This will afford you the opportunity to increase your product and brand awareness, as well as nurture relationships with your clients.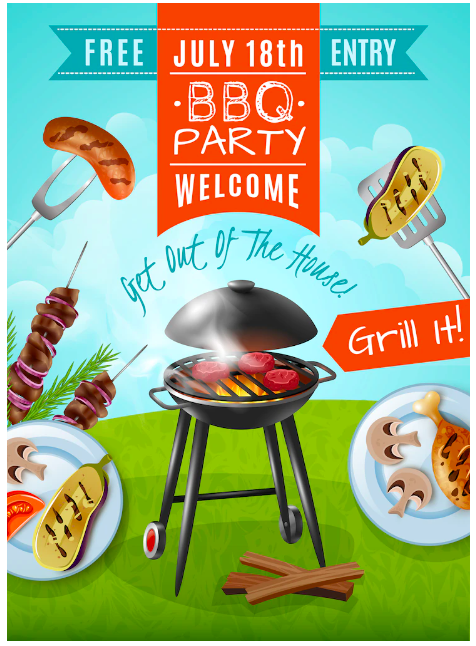 10. Pick up/drop off promotion
Offering a pick up/drop off promotion is a great car dealership event idea to generate positive impressions of your business.
This will entail picking up someone's car, bringing it to the dealership for a service, and dropping it off to the owner when completed. This event can run for a set period of time, targeting either random customers within the area or industry-specific groups.
Strategies for auto dealer event marketing tactics such as this allow people within the community to view your dealership as more than a business trying to sell. The positive perception generated from these activities will incline customers to deal with your dealership before others.
11. Service appointment rental cars
It's important to take any opportunity you can to make your customer's life easier when dealing with your business. That's why another substantial idea is to run a premium rental car offer during service appointments for a limited time.
Running this type of event showcases to your customers your understanding of their busy lifestyles, which is facilitated by their vehicle. You appreciate that they choose your dealership for their servicing needs, and in return, you are offering them a premium rental car to use while this service is being carried out.
This type of auto dealer event marketing can boost sales considerably, as many people will avail of the opportunity to ride in a premium-level vehicle. Additionally, when it comes time to make a trade-in, this experience at your dealership will spring to mind first. By having this pre-segmented audience interested in premium car rental in your CRM, you can easily retarget them with an advertising campaign when it comes to the time.
LeadsBridge integrations can help to optimize this process by connecting your CRM with your audiences on Facebook or other advertising platforms. This allows for better targeted communication and lead nurturing.
12. Dealership anniversary celebration
Another successful year in business is more than enough reason to celebrate. You can also create an entire car dealership event idea around it to maximize the sales opportunity.
Hosting this celebration in your dealership and inviting customers will allow you to illustrate all you have accomplished as a company, showcase your product range and communicate with clients.
Not only will this develop positive brand association and a perception of reliability, but it also increases public awareness of the business. You can attract attendees by offering food and drinks, special promotions, and information about why your dealership is different from others.
13. Billboard exposure
Billboard marketing and a creative car dealer sales event is a lucrative pairing when carried out correctly. Billboards placed in high-traffic areas do wonders for brand recognition.
A recent study revealed that 50% of people state they have been highly engaged by a billboard they have seen in the last month. Running a billboard campaign that details a special in-store promotion for a limited time will only draw footfall to the dealership.
Promotions could include a price-match guarantee if you're in the position to do so, or "Free Gas Fridays" for a month period, where a car that is bought from your dealership is spotted and awarded free gas.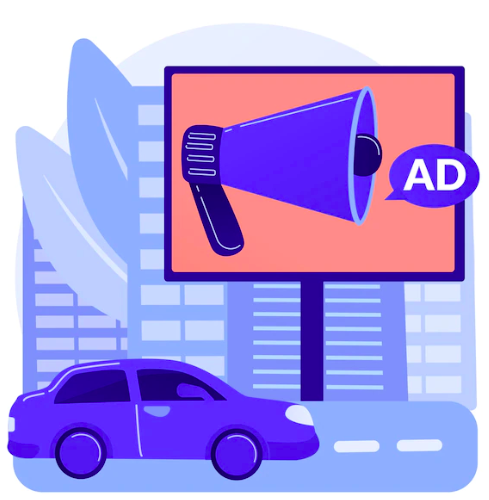 14. Uber & Lyft targeting
A unique car dealership event idea to set yourself apart from others is to target Uber and Lyft drivers.
If your dealership is based in a busy location, it would be worth your while to begin marketing to Uber and Lyft drivers who may be searching for an upgrade. Holding an event that offers specific deals and promotions for these drivers is sure to gain interest and convert to sales. Although this is a specific group of customers, the pool of potential is huge as many people are now taking up Uber driving as a source of income.
Having your dealership brand featured on the license plate of numerous Uber/Lyft vehicles around your city is fantastic free advertising.
15. Maintenance giveaways
A maintenance package giveaway is an event idea that can raise sales by encouraging customers to finally make a purchasing decision before they lose out on a great offer.
Including a maintenance giveaway with the purchase of a new car can entice customers who have not been able to commit to making a purchase. This included offer can push their decision over the line and into your dealership. The giveaway could include free tire rotations, oil changes or lifetime detailing to keep their car looking new for longer.
This kind of car dealership event idea can be completely tailored to your budget. No matter what you offer, maintenance promotions definitely boost appeal. When this appeal is nurtured, it is likely to convert to sales.
16. Offer safe driving courses
As an automotive event marketing strategy, offering free safe driving courses to potential new car buyers and current dealership customers can be a huge benefit to all parties involved.
Not only does this give customers the opportunity to learn important life-saving skills, it also offers them the chance to test drive newer car models and potentially upgrade their current vehicle. When weather conditions are difficult, driving can be especially dangerous if drivers aren't properly equipped. By offering safe driving courses during these conditions, customers can learn how to react and handle their vehicle in a controlled environment.
This not only increases their safety on the road, but also gives them confidence in their driving abilities. Furthermore, by offering these courses, car dealerships can position themselves as a brand that cares about the safety of its customers and their families. Ultimately, this can lead to increased customer loyalty and brand trust, which is crucial in the competitive automotive market.
Conclusion
Considering the most suitable of these car dealership event ideas and integrating them into your business is a sure fire way to stand out from the crowd, draw eyes to your brand and generate quality leads. But what do you do to nurture and convert these leads?
LeadsBridge is the first choice tool for automotive businesses' lead management strategies. This connection between your automotive CRM and advertising tools allows you to define your target audience more precisely, giving way to better-optimized campaigns.