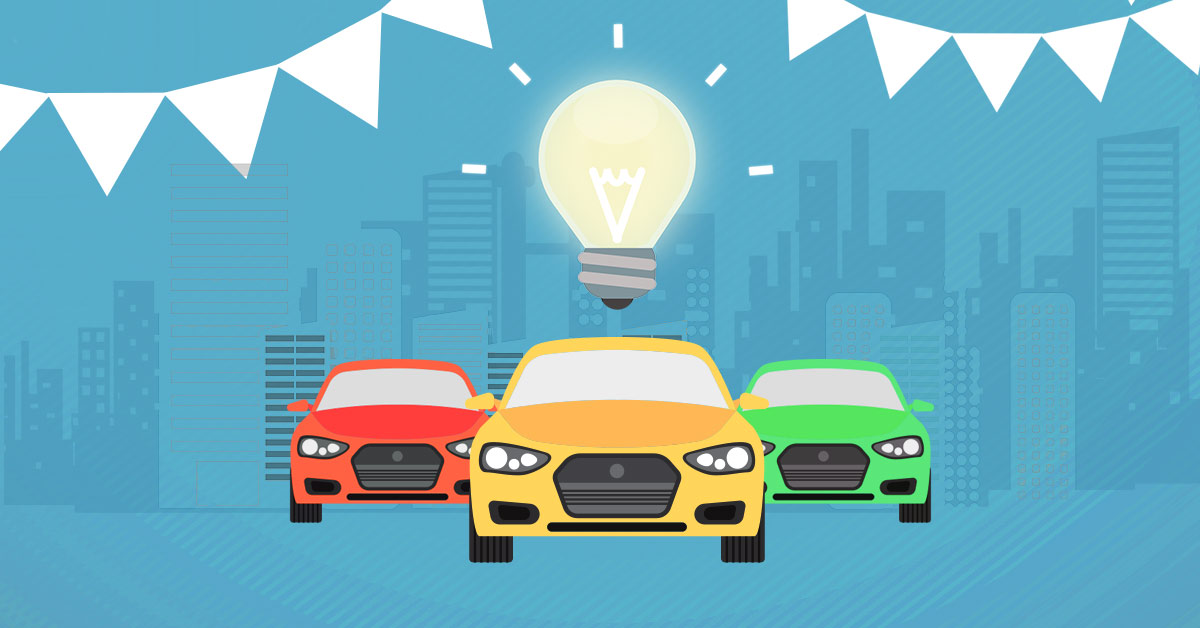 Attracting new customers to your car dealership business is not always an easy task. Studies revealed that it costs 7x more to acquire a new customer than to keep an existing one. One thing you can do to bring in new customers on a low budget is to continuously organize car dealership events. To do that, you need to generate creative car dealership event ideas and use them all year round.
Generating creative car dealership event ideas have a good number of benefits:
Car dealership event ideas help you generate continuous foot traffic to your dealership
Car dealership event ideas help you keep your existing customers
Car dealership event ideas help you create brand awareness for your dealership
Car dealership event ideas help you get more customers
However, despite the benefits above, it is difficult to come up with car dealership event ideas. You need creative ideas that will generate customers and keep them engaged.
You can generate car dealership event ideas for the whole year and schedule them in your calendar. This means that you will have a car dealership event every month. However, to help keep your events in one place, you can use mobile event apps. These are apps that enable you to create a custom mobile app for your events using simple codes or no coding. It allows you to create apps with the necessary car dealership event details such as schedules, maps, attendees' information, speaker bios, etc. Your attendees can download the app on their mobile phones to access all your car dealership events.
After you acquire the interested leads on your event it will be vital to follow up on them with a solid email campaign. To get some ideas on how to plan an accurate follow-up email strategy on your contacts check out this post! 
In this article, we will look at 15 car dealership event ideas you can create and use for the whole year and the right mobile event apps you can use to keep things organized.
Let's get started.
1.   Start a Free Car wash
This car dealership event idea may look too simple, but it works every time. Customers want things that make their lives easy. Your goal here is to make it easy for your customer to enjoy a clean ride and this will keep them coming back to your dealership.
You can run a free car wash for every customer that brings their vehicle for servicing. This is especially good during the spring period when drivers usually clean their cars up after a long winter.
Below is an example from Daytona dodge Chrysler Jeep RAM & FIAT. They offer a free car wash to their customers.
A good mobile event app you can use for your customers is the DoubleDutch app. It enables you to create captivating experiences for your customers.
2.   Sponsor and host local events
Sponsoring and hosting a local event is another great car dealership event idea you can use for your business. It will help you increase your dealership's interaction with the public, drive traffic, generate more repeat business, create brand awareness, and increase visibility.
There are different community events that take place during spring and summer. Use the opportunity to sponsor as many as you can. It will enable you to build your brand image. Check out local events schedules on websites in your neighborhood to find out the appropriate ones that fit your dealership goals and model. Keep your target audience in mind when doing this so you can reach out to them appropriately.
Although sponsoring local events is a good car dealership event idea, another thing you can add to it is to host the event at your dealership. You can stage a big weekend barbecue with free food and games for the locals for free. It will bring in new faces and create goodwill for your business. This can eventually turn into business for you.
A good example of this is what Franklin Sussex auto mall in rural North Sussex, N.J did. They hold a Safari of savings event every September.
During the car dealership event, they fill the showroom with different animals and provide music, barbecue, and camel rides for their attendees. The car dealership event always brings about 25 to 30 sales of vehicles on the day of the event.
You can use Hubbs to manage the event.
3.   Run a tax return promotion
A great car dealership event idea you can implement is the tax return promotion. Here you will target the tax season. This is the time people get their tax returns. It is also the time you see many people visit auto dealerships stores. One thing you can do here to get more people to patronize your business is to create a tax return promotion to encourage them to pay down payments.
For instance, you can add a certain amount to a customer's down payment to boost their morale. However, the terms and conditions of the promotion are totally up to you.
If you want to hold this kind of event, you can use Eventmobi to create a good experience for your prospective clients during the live event.
The fourth car dealership event idea is to offer a test-driven incentive.
4.   Offer a test-driven incentive
Test-driven incentive is another car dealership event idea that can skyrocket your sales. It is a gift you give to people who test drive a vehicle. You can give incentives to people who test drive a particular car model or those who bring along their friends to test drive a car. You can reward them with gift cards, prepaid cards, or merchandise. They can even enter sweepstakes or sponsored prize packs. To get people to take part in this car dealership event idea, advertise it in a local newspaper and online newspaper or through a targeted direct mail campaign.
To get the best result, target the best audience. Consider those people who are planning to buy a used or new vehicle. This car dealership event idea will help you turn car browsers into buyers.
For example, Nissan makes use of this car dealership event idea to a great extent. They use customized prepaid cards for test-driven incentives to give away $50-$100 to participants. Check out the cards below:
A good mobile event app you can use to keep your participants' details in one place is Gather digital.
The next car dealership event idea is Referral incentives.
5.   Referral incentives
The best Car dealership event idea is the one that can improve your business through referral or word of mouth. It is a cheap marketing channel you can use to grow your customer base. You can advertise in a local newspaper and online that anyone who sends a referral to your dealership, and the person makes a purchase, the referring party will get a prize such as tickets to an upcoming event in your area. Referral programs can help you boost sales cheaply.
A great example of a company that put this car dealership event idea to work is Tesla motors. They created a referral program for their target audience. When someone refers to a friend that makes a purchase, the new customer wins $1000 towards their new car. The friend that referred also gets a little gift. This referral program generates 40x ROI for the company.
You can use Yapp to quickly create mobile apps for the event.
6.   Offer free gas
Offering free gas to customers on a car purchase is a great way to make people buy. This is a great car dealership event idea because it acts as an incentive to enable them to make purchase decisions. It is a great way to distinguish your dealership from all your competitors. For instance, Seeger Toyota in St. Louis offers "100 free gallons of gas" at $4 per gallon which totals $400 with the purchase of a new Prius.
Another way you can leverage this car dealership event idea is by letting your customers know you can give them free gas if they agree to paste your advertisement on their car. It can be in their license plate frame, the cover of the tire, or even the body of the car. You can then specify the miles they must drive each month and the condition of the car. This will enable you to get maximum brand awareness for your auto dealership.
A good mobile app event you can use to coordinate this idea is etouches.
The last car dealership event idea you can execute is to offer a free car seat safety clinic.
7.   Offer free car seat safety clinic
Another great car dealership event idea you can try is to offer your target audience a free car seat safety clinic. It is a good avenue for parents who do not know how to install car seats for children in their vehicles. Likewise, it is also a good opportunity for you to showcase your product. You can easily use a family-friendly car to show the parents how to install car seats. It will spark up their interest and you can end up getting more customers in the long run.
A good example of a dealership that uses this car dealership event idea is Grimsby KIa.
They partnered with St. John Ambulance to create a safe and responsible community by teaching parents how to install a car seat and observe safety measures.
To organize the event, you can use Core-apps.
8.   Offer year-end promotion
Most brands make use of the end-of-year promotion. It is a great time to get a good deal on a new car. This will help you get more sales for your dealership. One good idea you can implement is to run a contest during the holiday season.
This is only available for people that make purchases from the beginning of the year to the end. Whenever someone buys a car, let them choose a number and record it down against their name. At the end of the year, bring everyone together, and announce a winning number. Whoever wins can go with a present such as a Christmas tree or other incentives.
9.   Create themed car dealership promotion
Do you remember birthday themes for kids? Some kids use Disney-themed birthday, others use the forest theme birthday. You can use the same idea for your car dealership promotions. Create a themed car dealership promotion event for every month. For instance, in July, you can host a beach day during one of the weekends. Bring in decorated palm trees, beach chairs, and lots of sand to your dealership space.
Stream music from your dealership and let your staff engage in a sandcastle building contest. Give a drink and snack to people that turn up. Invite both existing customers and prospects to participate in it.
10.   Start a pickup/ drop off promotion
A pick-up and drop-off of cars is a promotion you can implement for your car dealership business. This promotion involves picking up a car for service, bringing it to your dealership, and fixing it. Then drop it off to the owner. Choose a random car owner each time you want to do this. It can be a company, an establishment, or individuals in the environment.
Celebrating the anniversary of cars involves sending the customer that bought a particular car an anniversary card to mark the occasion. You can also add a free service card or a free oil change to the card. This will help to keep your car dealership in their mind. It is also a good gesture that shows you care about them.
12.   Vehicle sales personalization
Most car owners love to personalize their cars to reflect their personality and lifestyle. A survey revealed that 80% of customers are more likely to purchase a product or service from a brand that provides personalized experiences. As a car dealership, you can recommend personalized accessories to customers. For instance, you can offer up to $300 free accessories with a new car purchase. If the buyer needs more personalization, they can get it at a wholesale price. 
13.  Customer Testimonials/Reviews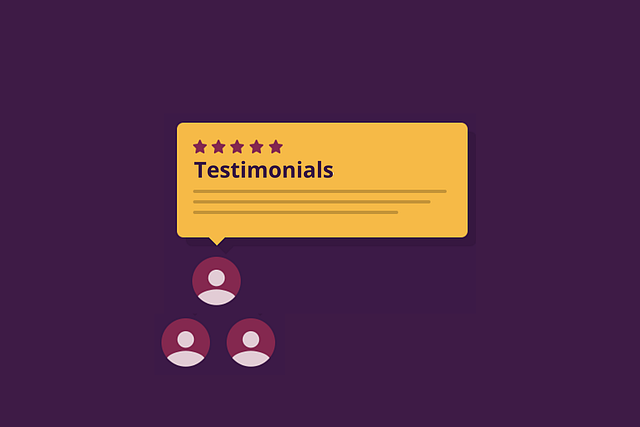 Testimonials and reviews are great tools you can use to build trust and confidence in your prospects. This is because it shows a real customer's experience. This is why 72% of consumers say positive testimonials and reviews increase their trust in a business. It gives prospects a closer look at your car dealership, which will help them to make the right purchase decision. To put this into effect, ask your past customers to write a customer review for you on Google. This will help your car dealership business to rank better in search results.
14. Billboard marketing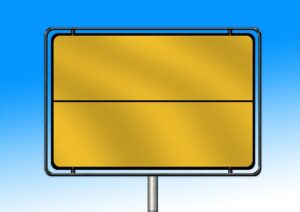 Billboard marketing helps businesses to generate awareness. This is because billboards are normally located in high-traffic areas where people can see them. A study revealed that over 50% of people say they've been highly engaged by a billboard they've seen in the last month. Putting up a billboard advertisement for your car dealership will help to create awareness and sales for your business.
15. Television advertisement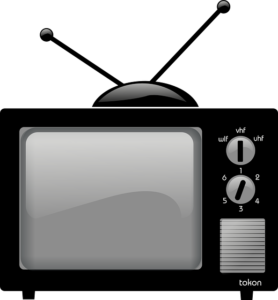 Television advertisement is one of the most popular and common means of advertising worldwide. With the increase in digital advertising, marketers are still using television for business promotion. This is because it is a great way to create awareness for businesses, especially car dealerships. With television advertisements, you are reaching a global audience. Statista revealed that TV ad revenue worldwide is 141bn USD.
Conclusion
Above are the 15 car dealership event ideas that skyrocket your customer base and help you sell more.
Need leads for your automotive business? Leadsbridge is the No. 1 choice for automotive businesses that want to generate more leads and test drives for clients. This is done through lead generation ads, integrations, and offline conversions. Learn more here – Automotives.