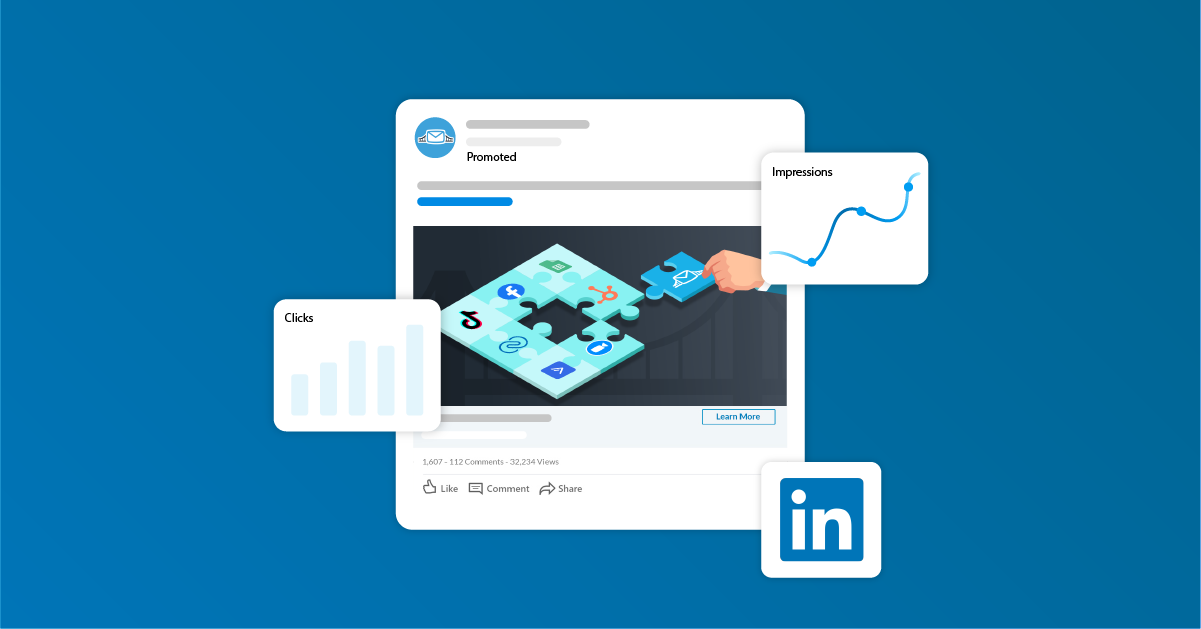 LinkedIn is often overlooked as an advertising platform – but it shouldn't be. It has the potential to kill two birds with one stone: getting your brand in front of potential customers and getting your brand noticed by potential hires.
In fact, LinkedIn is the most trusted social media platform. By increasing your visibility on the platform, you can cement brand trust and build your credibility. And, on top of that, a range of advertising options make it easy to promote your job roles, brand, events, and other business activities.
Before we dive in, it's important to note that there are several different kinds of LinkedIn ads examples:
LinkedIn carousel ads
LinkedIn video ads
LinkedIn single image ads
LinkedIn lead gen ads
LinkedIn job ads
LinkedIn spotlight ads
LinkedIn sponsored content ads
Each one promises a different result and the goal of your campaign will ultimately determine which type of ad you choose.
Here's how to make the most of the different kinds of LinkedIn ads examples.
LinkedIn Carousel Ad Examples
Carousel ads are the second most clicked-through ad format on LinkedIn. Their interactive nature means they generate lots of engagement and keep scrollers focused on your brand for longer.
Great for: LinkedIn carousel ads are great for promoting content, sharing the different features of your product or the variety of services you offer, and showcasing testimonials. The scrolling format means you can showcase several things at once to keep the attention of users.
Red Points uses a carousel ad to share their latest report. Each "slide" gives viewers another chance to download the report and, in turn, hand over their email address to Red Points.
Piktochart also uses the carousel format but in a different way. They use it to promote their selection of templates in the hopes that one of the slides will appeal to scrollers.
LinkedIn Video Ad Examples
Over 50% of LinkedIn users see videos in their feed every day – and it packs a punch. Users spend 3x as long looking at videos than static content, and there are 30% more comments on LinkedIn video ads than any other format.
Great for: LinkedIn video ads are great for sharing your company culture, using an animation to show a complex feature, providing a product demo, sharing an interview, or creating a deeper connection with users.
Snapchat for Business uses video to introduce some of its top users. This creates a connection with potential customers and adds social proof.
Amazon uses video ads slightly differently. They use an animated style to explain the benefits of using the service to potential customers.
LinkedIn Single Image Ad Examples
LinkedIn single image ads feature one image and form a static way to promote your brand.
Great for: These types of ads are great for increasing brand recognition. They offer the perfect place to showcase your brand colors and personality to both new and existing customers.
Lighter Capital keeps its single image ad short and sweet. It displays its brand colors and finishes with a CTA that encourages viewers to click through.
Instapage does a similar thing. It emphasizes its brand colors and keeps the copy short and to the point, again finishing up with a CTA.
LinkedIn Lead Gen Ad Examples
LinkedIn lead gen ads allow you to collect email and contact information from potential customers without them having to leave the app. The seamless experience increases the chances of gathering data that you can use to nurture prospects moving forward.
LeadsBridge's integration for LinkedIn lead gen forms makes it easy to import your contact list, reach decision-makers at your target accounts, and instantly collect accurate, relevant leads with LinkedIn ads examples.
Read our guide to LinkedIn lead gen ads here.
Great for: LinkedIn lead gen ads are ideal if you're looking to grow your email list and nurture a warmer audience. They can also be a good starting point for sharing content and building a loyal following.
WorkMotion's ad offers viewers a free guide – all they have to do is hand over their contact details.
When a user clicks on the "download" CTA, they're served a pop-up that's already populated with their information. They simply have to click "submit" to receive the guide instantly.
LinkedIn Job Ad Examples
LinkedIn job ads are specifically designed for brands to advertise their upcoming vacancies and find the right candidate. Obviously, LinkedIn is the perfect place to do that because it's a professional networking site that is centered around people's jobs and careers.
Great for: These types of ads are important for recruitment marketing to reach a large pool of potential candidates and getting the attention of new recruits. They're also good for boosting awareness of your brand and getting your company on the radar of relevant users. 
ClickUp uses a LinkedIn job ad to showcase its team and encourage people to apply for the latest openings.
Igloo Software does a similar thing, but instead, they share a testimonial from a new hire to entice potential candidates.
LinkedIn Spotlight Ads
LinkedIn spotlight ads show up in the right-hand column on LinkedIn. They are simple ads that tend to be personalized to attract the attention of users.
Great for: Spotlight ads are best used to show off your products, brand, and services in a simple way. They're also good for creating a personalized connection with potential customers since they call the user out by name.
Omnicom Media Group uses a spotlight ad to promote their latest job vacancies.
Capify advertises its services with a short, sweet spotlight ad. The CTA encourages users to click through to get approved.
LinkedIn Sponsored Content Ad Examples
LinkedIn sponsored content ads are designed to give your latest piece of content a boost and get it seen by the right people. If you've just published an amazing blog post or have released a long-form guide, you can promote it to get more eyeballs on it.
Great for: These ads are a great way to create brand trust and build industry credibility. They also encourage shares, showcase your expertise, and can direct traffic from LinkedIn to your website.
SurveyMonkey promotes their guide to writing case studies with a simple content promotion ad.
Marketo does something similar and advertises their guide to decoding metrics with a simple sponsored content ad.
Top Tips for Making the Best LinkedIn Ads
The goal of your ad will determine the ad format you use, but there are some general best practices to bear in mind across the board if you want your ads to stand out.
Pay attention to visuals: Create eye-catching images or videos that incorporate your brand colors and high-quality graphics.
Think of the viewer: Consider what users will get out of your ad and explain those benefits to them, so they know exactly what to expect if they click through.
Target the right audience: LinkedIn Matched Audiences can help you reach people similar to your customers. Integrate it with LeadsBridge to send highly relevant, personalized content to your audience.
Make life easier: Use LeadBridge's LinkedIn integrations to make the most of the LinkedIn ads examples we've mentioned here. The built-in features help encourage lead generation and allow you to leverage powerful audience targeting and retargeting.
Start using LeadsBridge today to get the most out of your LinkedIn ads.