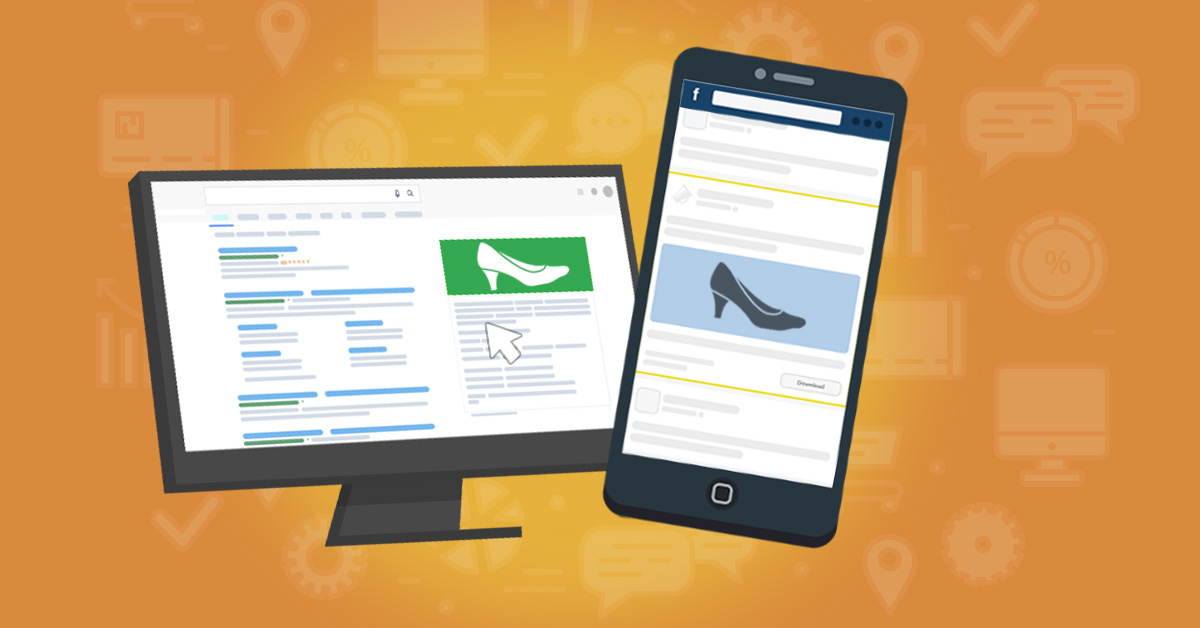 An advertising strategy is a complete plan designed for a particular ad campaign. Every business needs an effective advertising strategy to attract customers, improve brand awareness, and generate sales. This is why 68% of marketers stated that paid advertising is very important or extremely important to their overall marketing strategy. In addition, worldwide digital ad spending is predicted to reach over $375.80 billion by 2021.
Advertising strategy comprises tactics that are specially designed to help you meet business goals and objectives.
In this article, you will learn about the different types of advertising strategies and how to use them to boost your business.
Types of advertising strategies
Google advertising strategy
Google ads products
How to optimize Google Advertising strategy in 2020
Facebook Advertising Strategy
How to optimize your Facebook advertising strategy in 2020
Conclusion
Types of Advertising strategies
Products and services can be promoted in different ways such as the traditional advertising strategies which include Television, Radio, Billboard, and Magazines. There is also online advertising that includes Google ads, Facebook ads, LinkedIn Ads, Bing ads, etc.
Below are stats to show that online advertising.
Advertising strategies can help companies reach different objectives, for example:
Build brand awareness
Reach existing customers or targeted audience with specific offers (Retargeting)
Give buyers multiple purchase pathways
Increase information dissemination
Drive buyer behavior and retention
Google and Facebook still hold the largest share of the total U.S. digital ad spending with 37.2% and 19.6% respectively.
Facebook has 2.6 billion monthly active users as of the first quarter of 2020, making it one of the biggest social networks worldwide. While Google search reaches 3.5 billion searches per day.
Google advertising strategy
As mentioned above, Google is the world's largest search engine with over 75% of the search engine market. The Internet Live stats revealed that it has over five billion Google searches daily. This makes it one of the best places to advertise if you want to maximize the large number of searches Google receives.
There are different ways to advertise on Google as outlined below:
1.  Search campaigns
With Google's 3.5 billion searches per day, you can use search ads to reach prospects. Search ads enable you to choose the right goal for your business, such as
a.   Increase online sales
b.  Acquire more targeted leads
c.  Drive website traffic
Below is an example of a search campaign.
Search ads are user intent-based. i.e. The ads show up in accordance with what the user is searching for on Google. The ads are at the top of the search results.
2.  Display campaigns
The display ads give you the opportunity to promote your business to people as they browse online, watch videos on YouTube, check Gmail, or use mobile devices and apps. With the Google display ads, you can:
a.   Promote your brand
b.   Create awareness for products and services
c.   Generate leads and sales.
Below is an example of a display ad.
Display ads, unlike search ads, show up where a user is browsing. i.e. Outside the Google search engine. You can use it to retarget audiences such as in-market affinity and custom intent.
3.   Shopping campaigns
The shopping campaign allows you to sell your products to people who are interested no matter where they are – at home, in-store, and on the go. Whenever anyone clicks on the ad to your website, you will pay. In the meantime, ensure web protection, great customer experience, and efficient transactions. With the shopping campaign feature, you can:
a.    Promote online and local products
b.    Get qualified leads
c.    Increase your website traffic or foot traffic to your offline store
Check out an example below:
Google shopping ads are displayed before organic search results.
4.   App campaigns
Google App campaign allows you to promote your IOS or Android app on Google Play, YouTube, Google search, etc. Google optimizes app ads to reach people who are most interested in the apps. With the Google App campaign, users can:
a.  Install your app
b. Take In-app actions
Below is an example of an app campaign.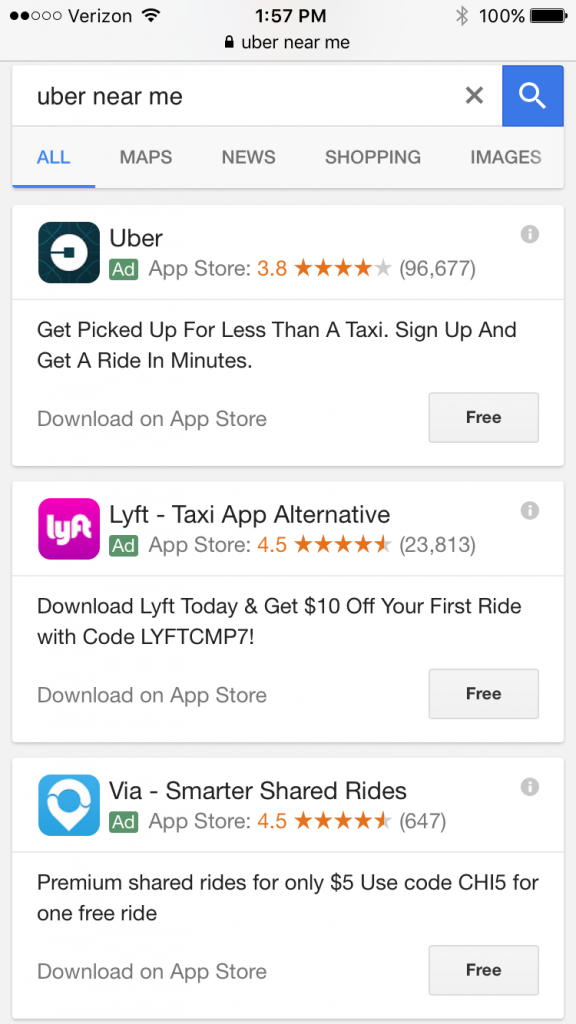 5. 
Vid

eo ads campaigns

The Google video campaign helps you to reach prospects as they watch or search for videos on YouTube. You will only pay when the users show interest. Video ads allow you to define users action such as:

a.   Website visits for products
b.   YouTube videos for brand awareness

Below is an example of a video campaign.
 
Google ads products
 
1.   Lead form ads
Google allows you to add a form to your campaigns to help you generate leads for your business. It works for search campaigns, video campaigns, etc. It helps to drive leads into your sales funnels to increase your conversion rate. With it, you can engage users who are interested in your products through remarketing.
Find an example below:
Source: https://dental-design.marketing
Google allows you to integrate the lead form ads with your CRM through a third-party product such as the one we offer at Leadsbridge. This will help you create a webhook link between your CRM and the Google lead form extension campaigns. Click for an up-to-date guide on Lead form ads.
2.   Google Customer Match
Google Customer Match allows you to reach and engage with your customers on Search, Gmail, YouTube, Display, and Shopping using your offline and online data. Using Google Customer match ensures that your message gets to your audience on different platforms. It gives you a wider reach so you can sell more to existing customers.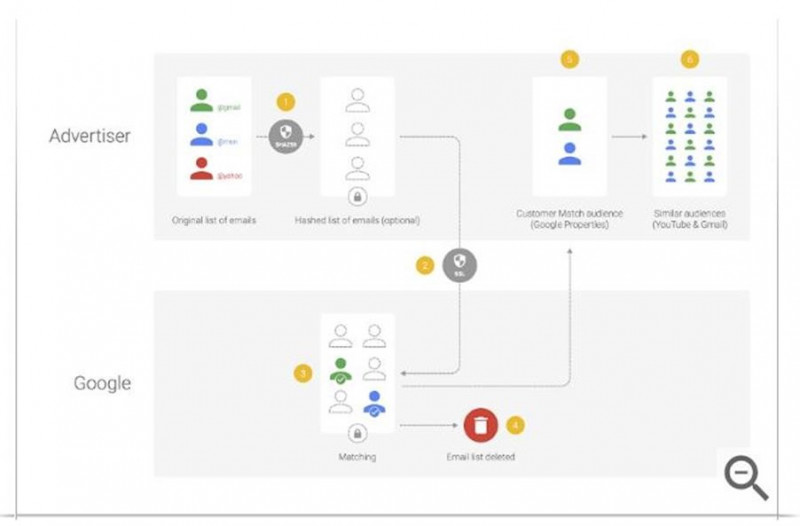 For effective use of the Google customer match product, you need to build the right audience using a customer list. Leadsbridge's Audience Sync helps you to do that automatically, especially when you have a huge list. Here is a post on a complete guide on Google customer match.
3.   Google Offline Conversion Tracking
The Google Offline Conversion Tracking allows you to track offline sales generated by Google Ads and other offline micro-conversions such as form submissions, downloads, and phone calls. It is a tool that helps you to understand the quality of leads generated by a campaign. With it, you can track conversions from clicks, calls, and store visits.
One of the best ways to track in-store visits is by using a third-party tool like the one we have in Leadsbridge to automatically import conversions tracked in your business? CRM to Google Ads. It automatically updates your conversions from the CRM.
How to optimize Google Advertising strategy in 2020
 
1.   Use automated bidding to save time and money
Automated bidding helps to take the guesswork out of Google bidding. It helps you to match your campaign bidding to your business goals. It is suitable for both beginners and experienced advertisers. For a list of Google automated bidding strategies, click here.
2.  Use location-based bid modifiers to turn good campaigns into great ones
If you sell a location-specific product or service, Google Ads allows you to target your location specifically. For example, if you have a spa shop in California, it is appropriate to target your ads to people in California because you will get more conversions. For this, use location-based bid modifiers to set higher bids for locations that will bring more conversions. This will help you decrease ad costs and increase ad relevancy.
3.  Create an advanced keyword strategy
An excellent keyword strategy will help your Google ads to perform well. This includes closely monitoring your campaign metrics to determine keywords that perform better so you can use them more. Use negative keywords to stop irrelevant clicks, use brand keywords, and a combination of both long and short-tail keywords. Tools you can use to build your keyword strategy include Google keyword planner and Google's search term reports.
4.  Test your ad copy and landing pages
To improve your result, always test your ad copy. This will help to increase click-through rates. Create more ads to test against your best-performing ads. Test new landing pages against the best ones you have. Use Google's Website Optimizer to analyze and test your landing page constantly so you will know what works for your business.
Facebook Advertising Strategy
Facebook, with its 2.6 billion monthly active users as of the first quarter of 2020, is the biggest social media network. The platform houses almost all niche markets. With the number of monthly active users, your business can succeed on Facebook. Facebook has different types of ads as enumerated below:
1.   Lead generation ads
Facebook lead generation ads help you to collect information from users who are interested in your business. All users need to do is to click on your ad and a pre-filled form pops up with their Facebook details. They confirm the information and submit the form and you get qualified leads for your business. It removes conversion frictions and you acquire qualified leads. Below is an example of Facebook Lead ads.
One great thing about the Facebook Lead generation ads is that you can integrate them with your CRM through third-party partners like us at Leadsbridge. This integration will help to automatically funnel your leads directly to your CRM where you can quickly contact and convert them to paying customers.
2.  Post engagement ads
Facebook allows you to boost your page posts to increase engagements such as likes, comments, shares, and photo views. Find an example below from Airtable.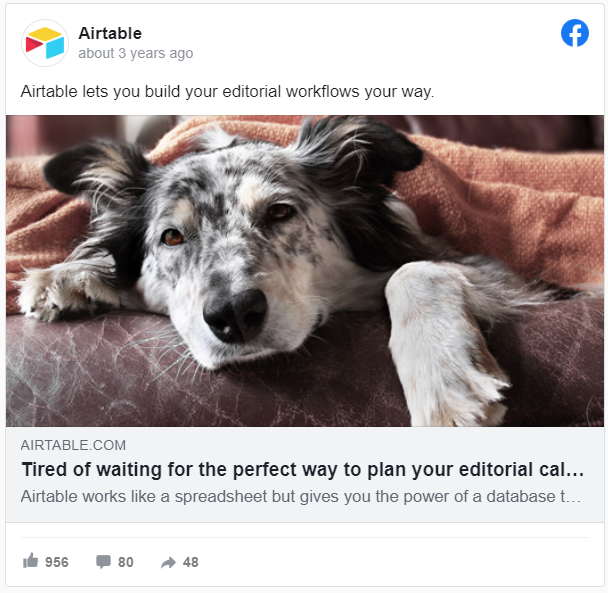 3.   Page Likes ads
With Page likes, you can drive users to like your page. This type of ad is best for increasing brand awareness.
4. Collection ads
Facebook collection ads allow you to display your products from the catalog to individuals. It helps you to move people from discovery to purchase easily. Find an example below from JustFab. To learn more, click here.
5.   Carousel ads
Carousel ads show about ten images or videos in one ad. This helps to show different products and their details. It drives attention by combining media with relevant products to produce an engaging mobile experience for users.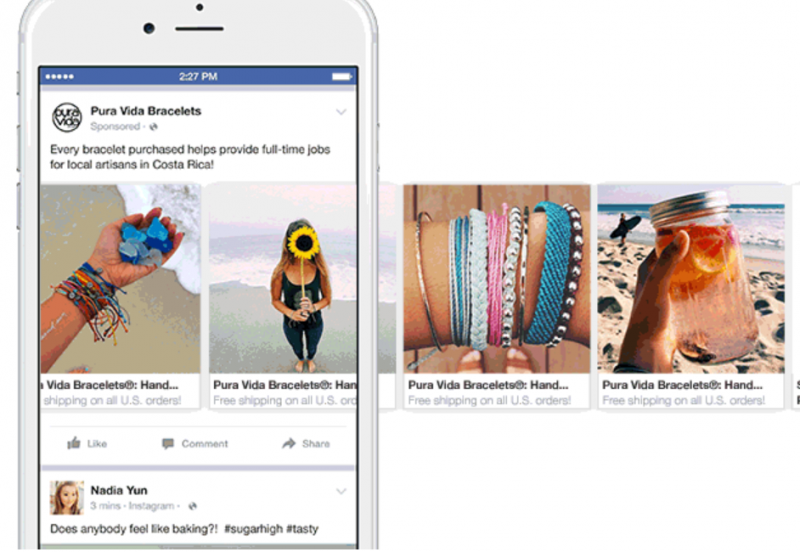 It is available for Facebook, Instagram, Message, and Audience network.
6.   Instant experience ads
Canva, now known as Instant experience, is a post-click experience that allows you to project your products or services on Mobile.
7.  Video ads
Facebook video ads help to show off your product features. You can entice viewers to take required actions using sound and motion. Video ads are available for In-stream, feed, and stories.
8.   Image ads
Facebook Image ads help to drive users to websites or apps. Photo ads help to increase brand and product awareness. It helps you to show engaging and high-quality product and brand images of your business.
How to optimize your Facebook advertising strategy in 2020
 
1.   Optimize ad Schedule
The first Facebook ad tactic that works well is to optimize your ad schedule. There are days that you will have high conversions or low conversions. Find out the best days your ads perform the best and publish your ads on those days. You can find this information on your Facebook Ads Manager reports, under the breakdown menu.
2.   Rotate ads to combat ad fatigue
The truth is, the more people see the same ads from you, the more bored they will get. AdEspresso did research on how ad frequency affects click-through rate, cost-per-click, and cost-per-conversion of Facebook ad campaigns and they discovered that after the audience has seen the same ads four times or more, the cost per click increase because people are bored. To prevent this, create different ad variations using different designs and use them in your campaigns to give your audience different ads for each day.
3.  Optimize your ad placement
Ad placement is very important when creating a Facebook ad. The first thing to optimize the ad placement is to go to your Facebook ads manager and use the breakdown menu to find the top-performing ad placements for your previous ads. Once you find it, increase the bids on it. For low-performing placements, remove them from your ad sets.
4.  A/B test your ads constantly
To know the best performing ad for your products or services, you need to do A/B tests constantly on your ads. This will help you to know the best-performing messages and ad creatives your audience loves. A/B test your ad design, ad copy, offer, ad placements, call to action buttons, bidding methods, and campaign objectives for better results.
Conclusion
Above is a comprehensive detail about different advertising strategies. It highlighted the major advertising platforms – Google and Facebook and the different ads available on each platform. Google has different campaign types such as the Search, Display, Shopping, Video, and Apps campaigns. Facebook has Lead generation, Post engagement, Collection, Carousel, Instant experience, Video, and Image ads. Each of these ads is suitable for different business purposes.
Optimize your Google advertising strategy by using automated bidding, location bid modifiers, advanced keyword strategy, and ad copy testing to get the best out of your campaigns. Facebook advertising strategy can also be improved by optimizing ad schedule and ad placement, rotating ads, and testing ads consistently.
To take the most out of these ads it is possible to integrate the advertising platforms directly with your CRM through Leadsbridge. This helps in different ways: for example, to automatically sync leads obtained from Google Lead Form Ads and Facebook Lead Ads with your favorite CRM, or send data from your CRM back to Google Customer Match and Facebook Custom Audiences for retargeting.