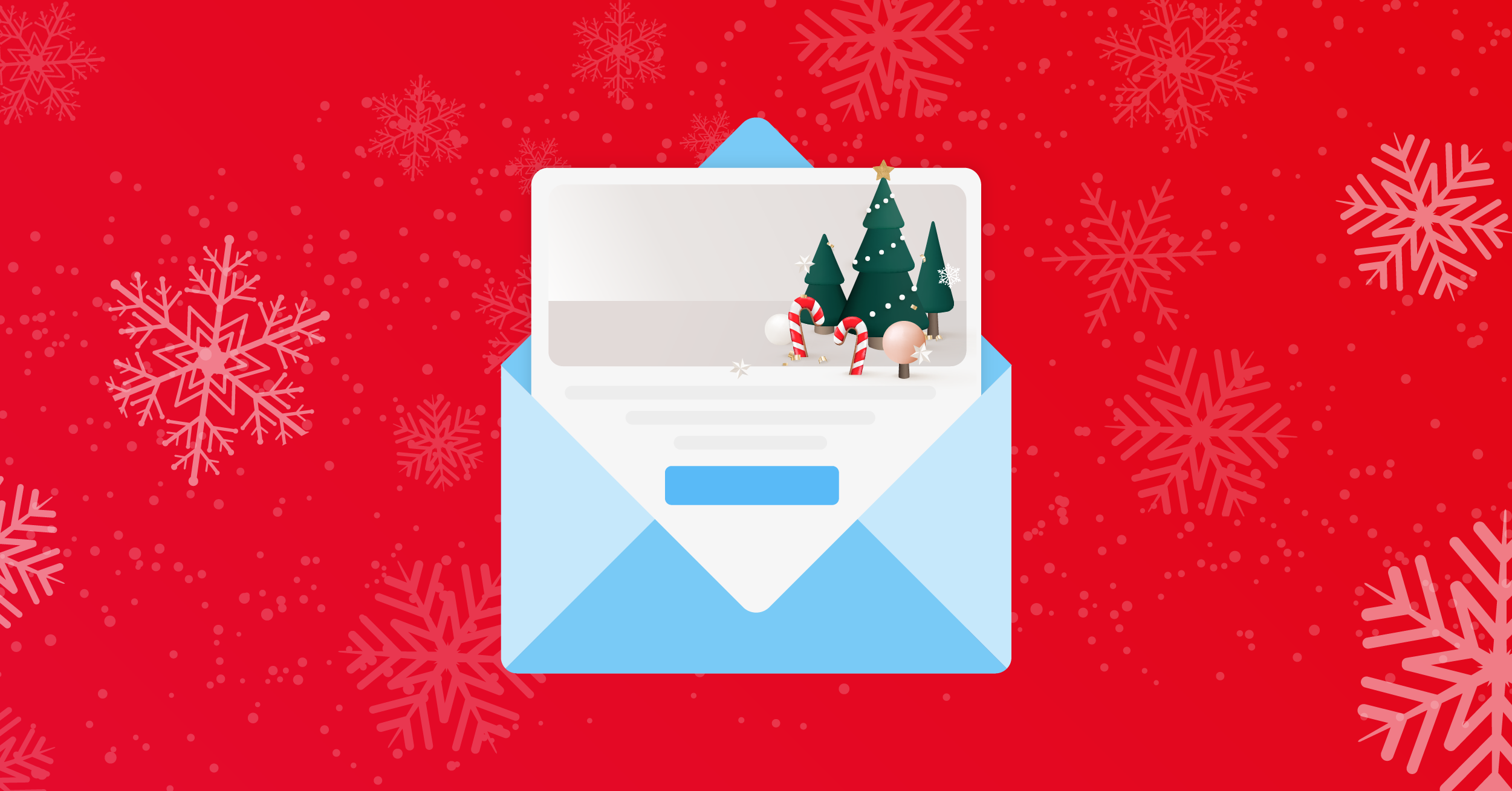 The Christmas holiday is a season where people reconnect with friends and family members, eat and share gifts. It is time for businesses to make more money too. Most retail stores are cashing in on the season and you should too. This is the time to develop Christmas email marketing campaigns that will help you show your appreciation to loyal customers, sell products and services before Christmas, and generate more leads to jump-start your business in the New Year.
The question is why do you need Christmas email marketing for your business?
Benefits of Christmas email marketing campaigns
It is easy to convert your visitors and leads to customers. The truth is, your audience is already in the buying mood during the holiday season and all you need do is to create an effective Christmas email marketing campaign to nudge them in the right direction.
There are more sales during the Christmas period than at any other time of the year. In fact, In 2020, retail e-commerce holiday season sales in the United States amounted to almost 186 billion U.S. dollars. It is further predicted that online sales for the holiday period would grow by more than 14 percent in 2021, reaching close to 207 billion dollars.
Christmas email marketing is effective and efficient because the possibility of reaching your target audience is higher with email than with other marketing channels.
This means that email marketing drives billions of dollars for business every year. This is the right time to plan and execute your Christmas email marketing campaign. But the question is, how do you go about it?
Not to worry. In this article, you will learn about 14 Christmas email marketing tips.
Let's get started.
Holiday newsletter examples
It is time to kickstart your B2C or B2B Christmas emails. Not to worry, we have compiled a list of December email ideas and best practices you can use below. Check them out.
1. Create a segment for the holiday wish list
The first holiday newsletter example is from Clinique. They created a wish list segment at the end of their holiday newsletter. This is to encourage the customers to purchase more.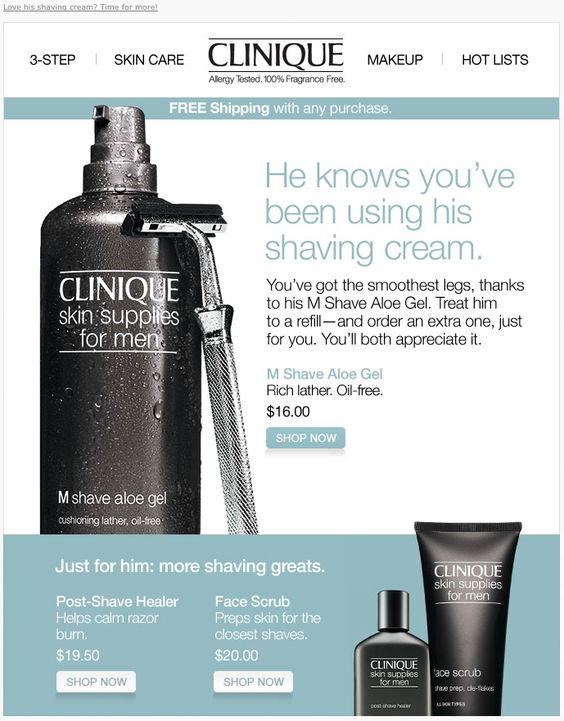 Source: ContactPigeon
2. Create a reward holiday newsletter
The second holiday newsletter example is from Sephora. They created a reward newsletter for their past customers. This helps customers to feel appreciated and energized to purchase even more in the future.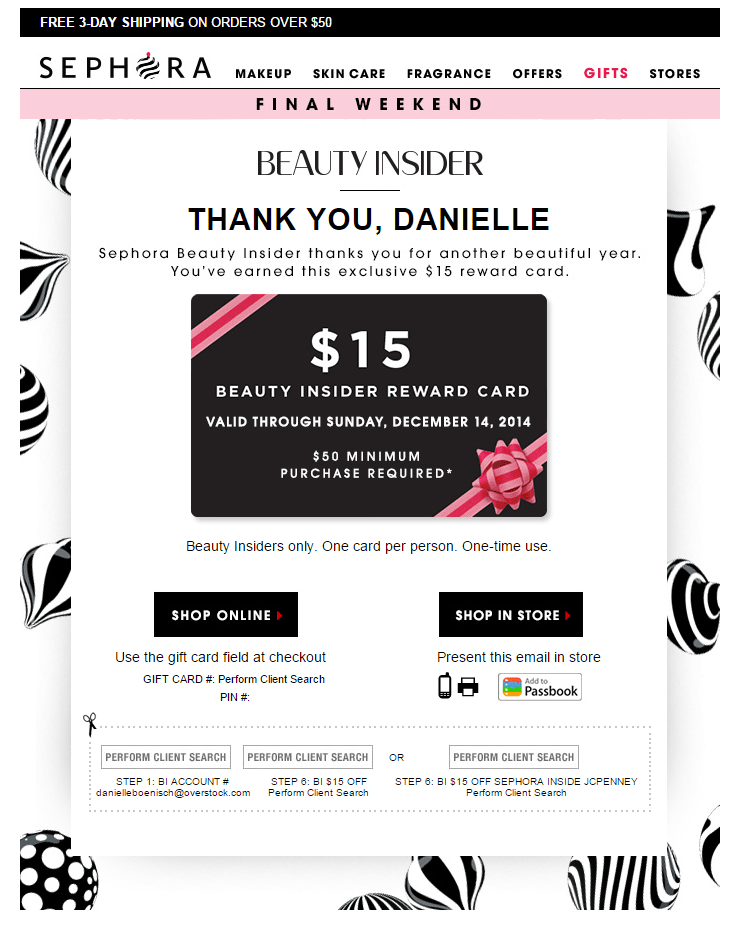 Source: Contactpigeon
3. Encourage customers to engage on social media
Another holiday newsletter example is from Postable. They created a holiday newsletter to encourage their customers to engage with their Instagram account by voting for their favorite holiday card design. Check it out below.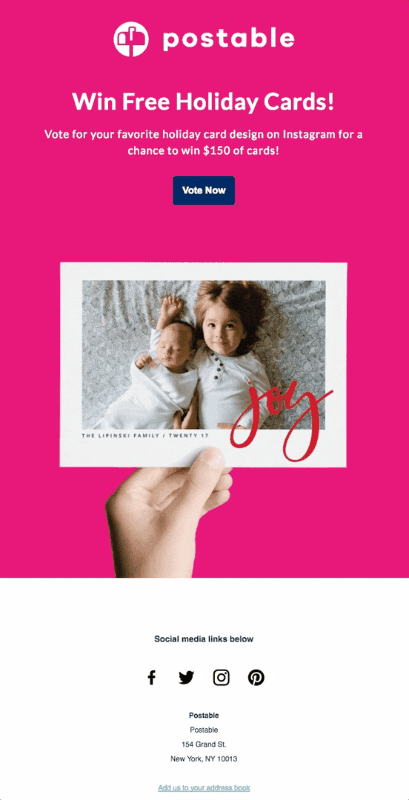 Source: Contactpigeon
4. Choose the right time for your Christmas email marketing Campaign
The first thing you will need to consider when you are planning your holiday email marketing is the timing of the campaign. There are three stages to a well-crafted Christmas email marketing campaign and they are:
a. The pre-Christmas email marketing campaign
b. The Christmas email marketing campaign
c. The post-Christmas email marketing campaign
These three stages are very important to your success in creating a winning holiday email marketing campaign. Let's take a closer look at the three stages.
a. Pre-Christmas email marketing campaign:
Pre-Christmas email marketing starts early from the first week of November and into December. Many people don't like to rush during the Christmas season and prefer to buy their gifts early on, a long while before Christmas itself. This is the time to send subtle email marketing messages to your subscribers to remind them of your products and services. You are warming them up for the Christmas sales. Examples of content you can create for pre-Christmas email marketing are wish lists, gift ideas/gift guides, Christmas tips, etc.
Below is an example from Mahabis.
b. Christmas email marketing campaign:
Your Christmas email marketing campaign should follow right on the heels of the Pre-Christmas email marketing. It's time for sale. Here, you can start by offering discounts on popular products to entice them to buy.
Below is an example from Pull & Bear.
c. Post-Christmas email marketing campaign
The holiday season doesn't end with Christmas. There's still the New Year and the whole of January. A 2019 survey showed that 48% of respondents in the United States stated they were somewhat interested in post-holiday sales. The post-Christmas email marketing messages can be crafted around further discounts to get people to buy in the New Year. You can also send appreciation messages to your customers for their participation during the holiday sales campaigns.
Find an example below from Pajamagram.
5. Use an attractive and responsive email design
Email design can make or break your Christmas email marketing campaign. A perfect Christmas email design will reflect the mood of the season and it should be responsive. More than half of all emails are opened on mobile devices, so having a responsive email design lets subscribers view your offers easily on whichever device they're using.
Use HTML email templates to add images, links, and custom formatting. Bonus: They also perform better than text-only emails.
Check out the example below from Terrain. It features a classic combination of Christmas colors – gold, red, and green — to invoke the mood of the season. It is also a simple and clear design.
6. Use clear and beautiful Images of your products
Images matter a lot in email marketing. After all, a picture's worth a thousand words. Beautiful, enticing pictures of your products will make your subscribers want to click and check out your offers.
Check out a great example from Chanel below.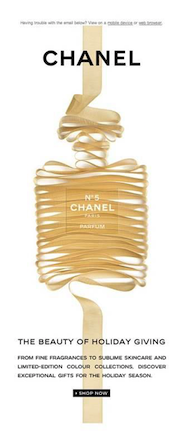 Sometimes less is more. The gold color of the ribbon reminds viewers of their iconic perfume without hitting them over the head with it. It's the chic elegance that Chanel is known for with a splash of holiday imagery — who doesn't want to think about a ribbon-tied package under their tree with a gorgeous bottle of perfume inside?
Another visually impactful way to make your Christmas campaign stand out is with seasonal GIFs, like snowflakes, Santa, or a sparkling Christmas tree.
7. Use enticing headlines
People's inboxes are flooded with daily emails, especially during the Christmas holiday. Your subject line is one of the main determining factors of whether or not your subscribers will read your email. You need to create emotion-evoking and interesting subject lines that will stand out in a crowded inbox.
Email subject lines perform the best when they contain 50 to 60 characters.
Below are some great examples of subject lines you can use for your Christmas email marketing campaigns:
We're feeling merry. Get 25% off your order!
Making Christmas merrier since 1700
Great gift ideas! Get yours now!
Grab this magical offer before it melts away!
It's all for you.
A/B test your headlines to discover what works.
When the headline identifies the name of your email marketing campaign or promotion campaign, you can also use it within the email body. The headline for this Soap & Glory Christmas email marketing campaign reads "The most spectacular set of our Christmas Gift ever'".
It is inviting and enticing. Subscribers will want to know the set of gifts.
8. Use a Compelling copy
The content of your Christmas email marketing campaign should be informative and compelling. The goal is to get subscribers to read long enough to want to click through to your site or offer.
Another way to craft compelling email copy is through personalization. Nowadays, that means more than just using your subscribers' first names in the email body. Include relevant information, language, and offers personalized for each of your segmented lists. Personalized email marketing messages are more engaging and have higher conversion rates.
The copy should evoke emotions that will make your subscribers read from beginning to the end. A company that does this well is BarkBox. Check out their holiday email marketing campaign below:
BarkBox knows their audience (dog lovers) and they've crafted their email accordingly.
9. Use a converting Call to action
This is an important element in your Christmas email marketing campaigns. It tells the reader what actions you want them to take. Your call to action should be short, exciting, and descriptive. Below are examples:
Order now to get it before Christmas
Holiday ideas right here
Fa la la la – Christmas is here
Claim your Christmas coupon now
Christmas deals – Yesss!
Start Gifting!
Check out a great example below
10. Build email lists to Get more leads
Building your subscriber list leading into the holiday season is a great way to increase your new leads and potential new customers. There are two great ways to build your subscriber list to generate leads with a Christmas campaign:
a. Run a Twelve Days of Christmas campaign
This is a great theme you can use to get more sign-ups on your landing page. 12 days of 12 promotions leading up to Christmas day. Each promotion lasts for 24 hours before the next one starts. This way, you build your customer's interest to keep watching out for the next promotion.
Below is an example from Avon.
After creating the campaign, promote it on social media networks and with paid ads such as Facebook ads to increase your reach and subscriber count.
b. A Christmas guide
Creating educational content is a great way to offer something of value to potential customers before asking for the sale. A Christmas guide to an activity your audience loves is the perfect seasonal content to educate your audience, build interest, and increase your leads. You can use the guide as a lead magnet on your landing page and in pop-up forms to encourage people to subscribe.
11. Create an Online Advent Calendar
The online Advent Calendar is a creative, seasonal take on the classic giveaway structure.
After a lead has been registered for the Advent Calendar through your ad or site, they'll receive a new gift or promotion every day until Christmas.
One of the most exciting things about this strategy is the ability to get creative with what you offer for each day of the calendar, like a discount, a coupon, or a small gift. This is a good way to boost open and click rates for your emails because your subscribers know they'll be getting something awesome every day, so they'll be waiting on that email.
And you don't just have to use the Advent Calendar to highlight holiday gifts and sales; it's also a great way to share handy exclusive content, such as quizzes, polls, videos, images, and articles.
12. Create A/B split testing
Since the holiday email marketing period starts in November and ends after Christmas, you have a pretty large window of time to make your email campaigns work using A/B testing.
The A/B test, also known as the split test, is a way to understand which of two campaign options is the most effective in encouraging opens or clicks.
In an A/B test, you set two variants of a campaign and send them to a small percentage of the total recipients. Half of the test group is sent to the A-version, while the other half receives the B version. The result, measured by most openings or clicks, determines the winning version, which is then sent to all other users on the email list.
13. Create Christmas-Themed Campaigns
During the Christmas holidays, many websites often decide to change the appearance of their pages, adopting a more festive theme for the season. The same thing can be done with Christmas email campaigns by changing up the template.
The use of templates targeted for the holidays is a great way to attract more attention from users, thus giving the possibility to increase traffic to your website. A customer of OptinMonster used this technique to get a 120% increase in free trial subscriptions.
Below are some LeadsBridge's integration for OptinMonster
a. OptinMonster integrations with HubSpot
b. Optinmonster integrations with Facebook Custom Audiences
c. Optinmonster integrations with Zoho CRM
Click here for more integrations that LeadsBridge offers with OptinMonster.
14. Put Together a Holiday Gift Guide
A lot of people find it difficult to choose gifts for their loved ones. This is especially true if they have little to no spare time to make a choice, a limited budget, or a long list of people they want to send gifts to. Holiday gift guide emails will help them to make the best choice in a short time. There are different ways you can organize your gifts guides – it can be by product category, price, personality, or an ongoing series of any of the above.
Find an example of a holiday gift guide email from Wool and the Gang below.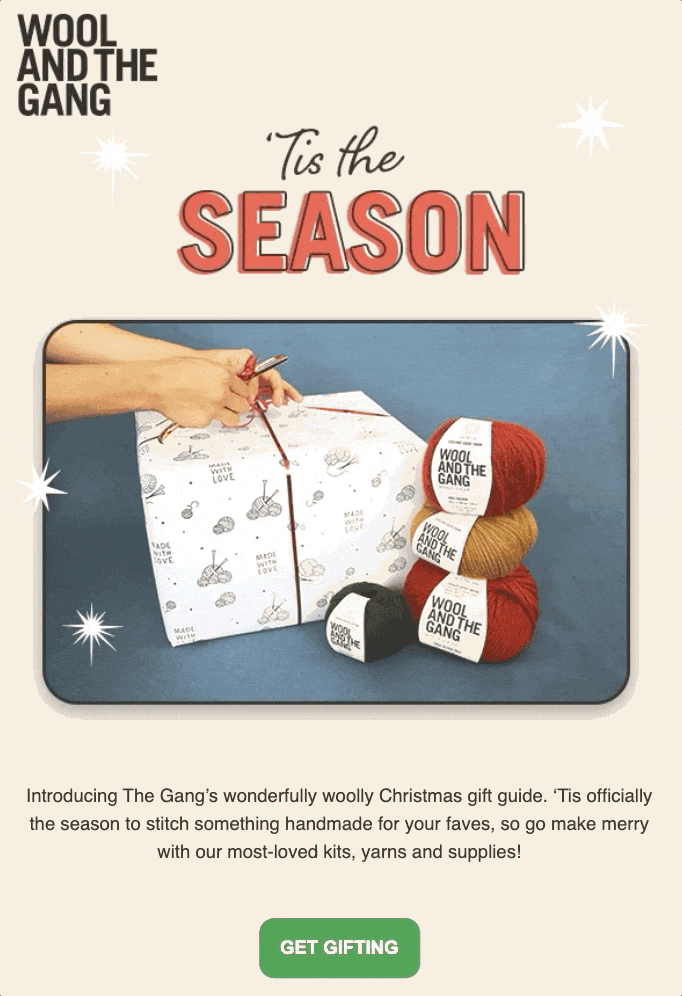 Source: Sleeknote
When a prospect clicks on the "get gifting" button, they are taken to a landing page with a holiday gift guide in different categories as shown below.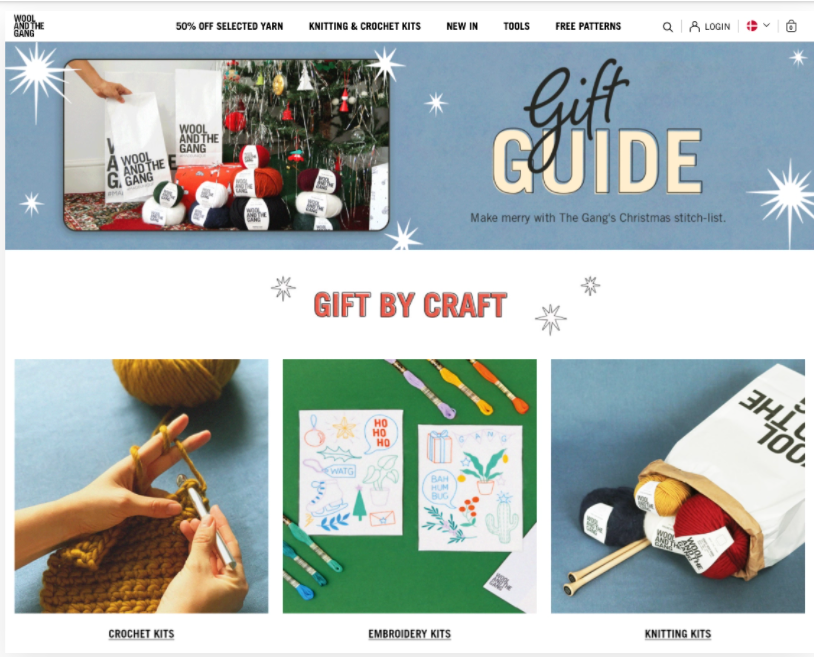 Source: Sleeknote
Conclusion
There you have it – 14 Christmas marketing tips for your business. Have you tried any of the tips above? Click here to discover LeadsBridge's integrations for Email Marketing.