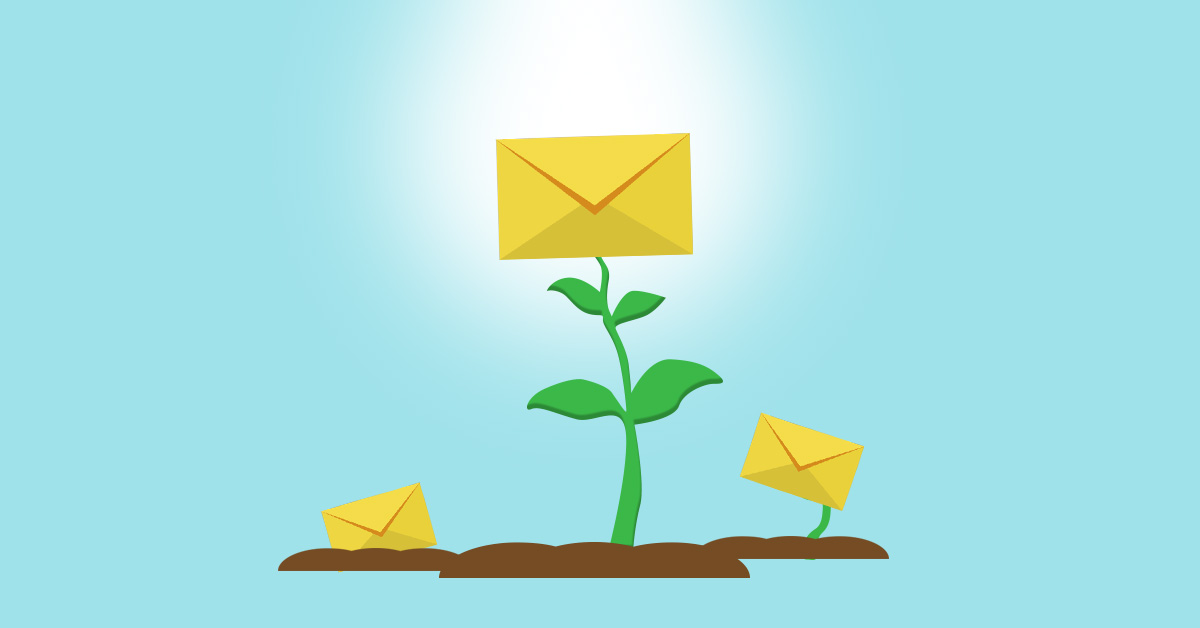 Email nurturing is the process of building a lasting relationship with your leads by caring for and protecting them as they grow to know more about your business. With a good email nurturing campaign in place, you can educate your leads, create awareness, and build lasting trust that will make it easy for them to convert into customers. These are the reasons 74% of global companies prioritize lead nurturing and conversion.
If you have not been using email nurturing or you use it sparingly, it is time to add it to your marketing arsenal.
In this article, you will learn all you need to carry out effective email nurturing campaigns. But before we get started, let's look at the benefits of email nurturing.
1. Benefits of Email Nurturing
2.What is a nurture email campaign?
3.Lead Nurturing email templates
3.1 B2B lead nurturing email template
4.Email nurture sequence
4.1 How to boost your nurture email campaign with marketing automation
4.2 How to integrate email marketing automation with conversion paths
5. Nurture email best practices
6. Conclusion
Benefits of Email Nurturing
1.Email nurturing is cost-effective
Email marketing done correctly has the best ROI. For every $1 spent, it yields $40 in revenue. The best companies at lead nurturing also produce 50% more sales-ready leads at 33% lower cost per lead. This shows that email marketing not only helps to nurture your leads, it also helps you to convert the leads at a reduced rate.
2.Email nurturing increases leads' quality and sales
Steve Richard of B2B sales training firm Vorsight revealed that at any given time, only 3% of your market is actively buying, 56% are not ready, and 40% are poised to begin. However, this can change if you use email nurturing correctly. An email nurturing campaign generates 50% more sales than non-nurtured leads.
Moreover, email nurturing when used in conjunction with marketing automation brings a 451% increase in qualified leads, and nurtured leads make 47% larger purchases than non-nurtured leads. Companies that use marketing automation in lead nurturing campaigns get more qualified leads.
3.Lead nurturing brings better email response
Lead nurturing emails get 4-10 times the response rate compared to standalone email blasts. This is because the emails are personalized to each subscriber according to their customer journey.
Now that you know what email nurturing is and the benefit, the next thing you need to know is the email nurture campaign.
What is a nurture email campaign?
Nurture email campaigns are emails designed to educate, engage, enlighten, and inspire leads to take action. They are created to answer leads questions and give them engaging content as they go through the sales journey. The nurture email campaigns are built on past user behavior. For instance, a user sign-ups, fill a survey form, navigate the website, etc.
After the user takes the action, the nurture email campaign process commences. Find an example of a lead nurturing system below.
It starts with when a prospect signs up for an opt-in form, they are directed to the thank you page. From there, other email nurture sequences follow from the autoresponder. The nurture email campaigns make it easy for leads to convert.
Nurture email campaigns help to keep the leads engaged and direct them through the sales funnel. Most nurture email campaigns consist of at least 5-10 emails sent over a couple of days apart. It's helpful to set up email tracking to properly monitor your email nurture campaign.
Below are lead nurturing email templates/examples.
Lead Nurturing email templates
There is a need for you to create emails that spark interest in your leads and drive them to engage with your business. For the same, you have to make sure that the content and layout of the email looks engaging. In fact, you should also focus on email signature that resonates with the matching color, layout, and theme of the overall email template. Such email signature marketing practice can bring out a hell of a difference in overall results.
For example, many companies use lead magnets, webinars, product demos, and whitepapers to generate leads through their website.
Through this strategy, people who decide to access that type of content are immediately segmented for showing interest in a topic or have a problem that your business can solve through your services and products.
After collecting the contact information of your leads, it's time to build a relationship with them, which is exactly one of the primary goals of lead nurturing emails, which are sequences of emails you send (usually 5 or more) to introduce new leads and subscribers to your business to convert more.
To help you create these series of emails, below are lead nurturing email templates from Leadsbridge.
When you subscribe to a free e-book on Leadsbridge, such as the black book of lead generation shown below, you get a series of emails.
The first email welcomes you to Leadsbridge, provides the download link, and intimate you with upcoming emails. The email helps to set subscriber's expectations for the weeks ahead.
The second email is a subtle way of finding out if the lead has read the ebook or not and to get them to engage with Leadsbridge.
The third email in the nurturing series introduces the subscriber to Leadsbridge and its products. It is important to give subscribers an overview of what you offer.
The fourth and fifth email nurture templates continue to educate the leads with relevant information as to how the company was born and links to the best posts on the blog.
The fifth email provides answers to common questions users ask about Leadsbridge. This is important as it will dispel every doubt in their minds regarding the products.
The sixth and seventh email sequence provides case studies that showcase how Leadsbridge has helped its customers in time past. It ends with a call to action to consult the company. See it below.
After the seventh email, other emails such as monthly newsletters are scheduled to deliver to subscribers on a monthly basis.
These are email nurture templates that are working for Leadsbrige. It is relevant for both b2c and b2b companies.
B2B lead nurturing email template
Apart from the Leadsbridge's templates above, let's check out another example of a B2B lead nurturing email template. It's from Litmus. They used a clear copy that provides value for their leads. See it below:
Email nurture sequence
The email nurture sequence is a series of emails that are written to be sent to both new and old subscribers as they take pre-defined actions such as join a list or buy a product. It is usually sent through autoresponders such as Aweber, GetResponse, and MailChimp. These emails can also be automated and trigger-based so that as subscribers take action such as subscribes to the list, the emails are automatically triggered to send at intervals. Types of email nurture sequences include lead nurturing emails, updates, announcements, education, knowledge-based, and abandoned carts recovery emails. These emails help you create a lasting relationship that builds trust in your subscribers.
Below are two examples of other email nurture sequences apart from lead nurturing emails.
1.Knowledge-based email sequence
Knowledge-based email sequences are created to teach subscribers about how to use a product or service to solve a problem. A good example of a knowledge-based email sequence is that of Framebridge. They created an email sequence to teach readers a helpful skill. The email showed readers how to hang their art on the wall, with a single call to action – "Educate me". A single call to action in an email increases clicks by 371% and sales by 1617%.
This is an educational email that most of their leads will want to read because it teaches them how to use the product.
2. Updates/announcement emails
A product update/email announcement is done to inform subscribers about updates of products or what is going on in the company. It can be the launch of a new product, a new option for pre-ordering, holiday discounts, and upcoming events.
A good example of this is from Carbonmade. The company released a new feature and sent emails to introduce it to their subscribers. See it below:
How to boost your nurture email campaign with marketing automation
One way to boost the effectiveness of nurture email campaigns is by using marketing automation. It is a great way to enhance the quality of leads, and it helps to propel leads down the sales funnel. Automated email campaigns help to educate and enlighten users to build relationships, trust, and establish credibility with leads.
The automated email works by defining a specific behavior for users such as filling forms, call to action clicks, page views, etc. Once the action is carried out, they are added to an automation workflow and they receive automated emails based on that behavior.
One way to be effective at automated email is by tying it with other parts of your marketing campaigns. This means lead nurturing campaigns should be tied to other conversion paths such as social media ads (Facebook leads ads) Google ads and email marketing.
Below is how you can integrate your email marketing automation with your different conversion paths.
How to integrate email marketing automation with conversion paths
1. Facebook lead ads
It is possible to integrate your autoresponder or CRM with Facebook. This will help you send your leads straight to your autoresponder or CRM, where an email nurture sequence is waiting to be sent to subscribers. The easiest way to achieve this is by using Leadsbridge's Facebook Lead ads sync tool. This tool helps you to sync your autoresponder or CRM to Facebook. So that as users subscribe, they receive your welcome email series before they get cold. This process helps you to avoid downloading your leads manually and then uploading it to your email software. It also helps your sales team to reach leads quickly.
2. Email retargeting
Email retargeting is targeting the people who are on your email lists with different offers. This helps to increase the conversion rate as much as 41%. That is almost 4x the usual income. It helps you to drive action by displaying ads that entice users to visit your store again and again. There are several ads on platforms that allow you to retarget your email list. Examples are on Facebook, Google, and LinkedIn.
With Facebook, you can upload your email lists to the platform, create a custom audience, and retarget them with similar offers. Google Customer Match also allows users to upload an email list to Google ads and target them with relevant ads. LinkedIn Matched Audiences works in the same way. However, these platforms only allow users to upload email lists manually, which can be tedious and error-prone. The good news is that you can use Leadsbridge's Custom Audience Sync tool to upload your email lists on these platforms. This way, you are sure there will be no error. It is also automated, making it fast to upload the list. In addition to that, your email lists are automatically updated, helping you to add new subscribers, delete unsubscribed and unsegmented users.
Below are email nurturing best practices.
Nurture email best practices
1. Score your leads
The first email nurturing strategy is to score your leads. This is the process of figuring out the position of leads in the sales funnel. It will enable you to know the right message to send at the right time. To do this correctly, start the lead scoring from your opt-in page. Ask relevant questions that will enable you to know where they are in the sales cycle. When doing this, ensure you don't ask too many questions because each additional form field decreases conversion by 11%. Ask for information that will enable you to score the leads accurately. This includes the lead's interest, behavior, fit, and buying stage. For instance, you can swipe the last name field for the company's name or occupation field instead. It will help you know the prospect more. Don't ask for information you won't need because opt-in forms are most effective when they have only 2-4 form fields.
Find a good example below from Plivio. They only have four form fields with relevant information such as the full name, company email, company, and phone number. All these are relevant details that will help in lead scoring.
2. Divide your subscribers into segments based on their journey
When your leads come in through the opt-in form, the next thing to do is to segment them by using their demographic, persona, and behavioral data. Lead segmentation makes it easy to measure efforts accurately, and this helps to increase sales. Marketers who segment their email recipient lists achieve 39% higher open rates, 28% lower unsubscribe rates, 24% better deliverability.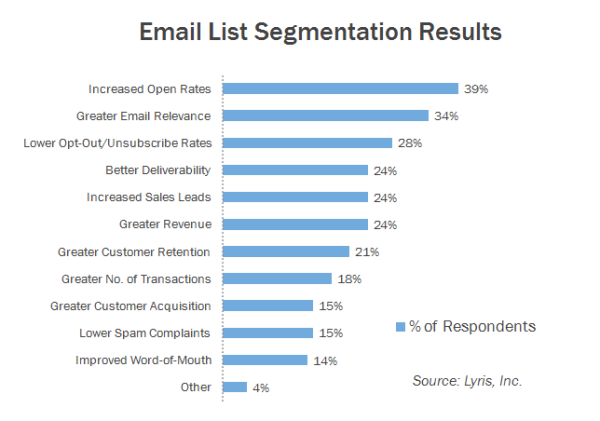 It helps you to send the right email to the right subscriber. This will help to build trust and improve the deliverability of your emails in their inbox. Below is an example of a good segmentation from Adidas. They segmented their list by gender to ensure that their female subscribers get the content that is relevant and specific to them.
3. Use email marketing automation
Email marketing automation is sending emails automatically to lead-based on a set of triggers. For example, if someone signs up to download a free ebook on your website, you can set up an automated email to send the free ebook to them and drip feed other emails sequentially over time. Automated emails are important to the success of your lead nurturing campaigns. A study revealed that automated email generates a 70.5% higher open rate and a 152% higher click than standard marketing messages.
Aside from that, with marketing automation, you can track a lead's behavior. It will show you the leads that opened your email, click on the links in it, and their behavior when they get to the destination. It removes guesses about how a prospect transforms into a customer.
There are different marketing automation emails such as the welcome email series, newsletters, product updates, reminder emails, birthday or anniversary, VIP, re-engagement series, review & testimonial emails, etc. Find an example of a VIP automated email from Sephora. The email series provides early access to new products and promotions for customers. Check out the one below:
4. Email Personalization
The beauty of segmentation and automation is found in your expertise in providing personalized content for your subscribers. Personalization has gone beyond just inserting the subscriber's name in the subject line. It includes different techniques such as recommending products based on past purchases, the use of dynamic content to fit the reader's interest, reviewing purchasing history, and using data to give your leads interesting offers they cannot refuse. The truth is, 75% of consumers are more likely to buy from a brand that personalizes messages. Find a great example from Monica Vinader below.
They used dynamic content to personalize the body copy of the email, the images, and the subscriber's initial.
5. Use multi-channel lead nurturing
Email marketing is great, but with spam filters and expired email lists, it is difficult to contact leads through emails. This is where you need a multi-channel lead nurturing campaign to reach your leads wherever they are. This includes providing dynamic website content, using retargeting ads, social media monitoring, and mobile marketing automation.
Conclusion
Email nurturing is one of the important pieces of a marketing campaign. Effective Email nurturing helps you to nurture your leads as you move them from one stage of the sales cycle to the other. This way you can convert leads into customers, thereby increasing your revenue. This is because nurtured leads make 47% larger purchases than non-nurtured leads.
People want to know more about your products and services before doing business with you. What better way to show them than by using email nurturing. Once you nurture them with different types of nurturing emails such as the welcome email, knowledge-based emails, updates, and announcements, and they convert, they will buy again and again from you.