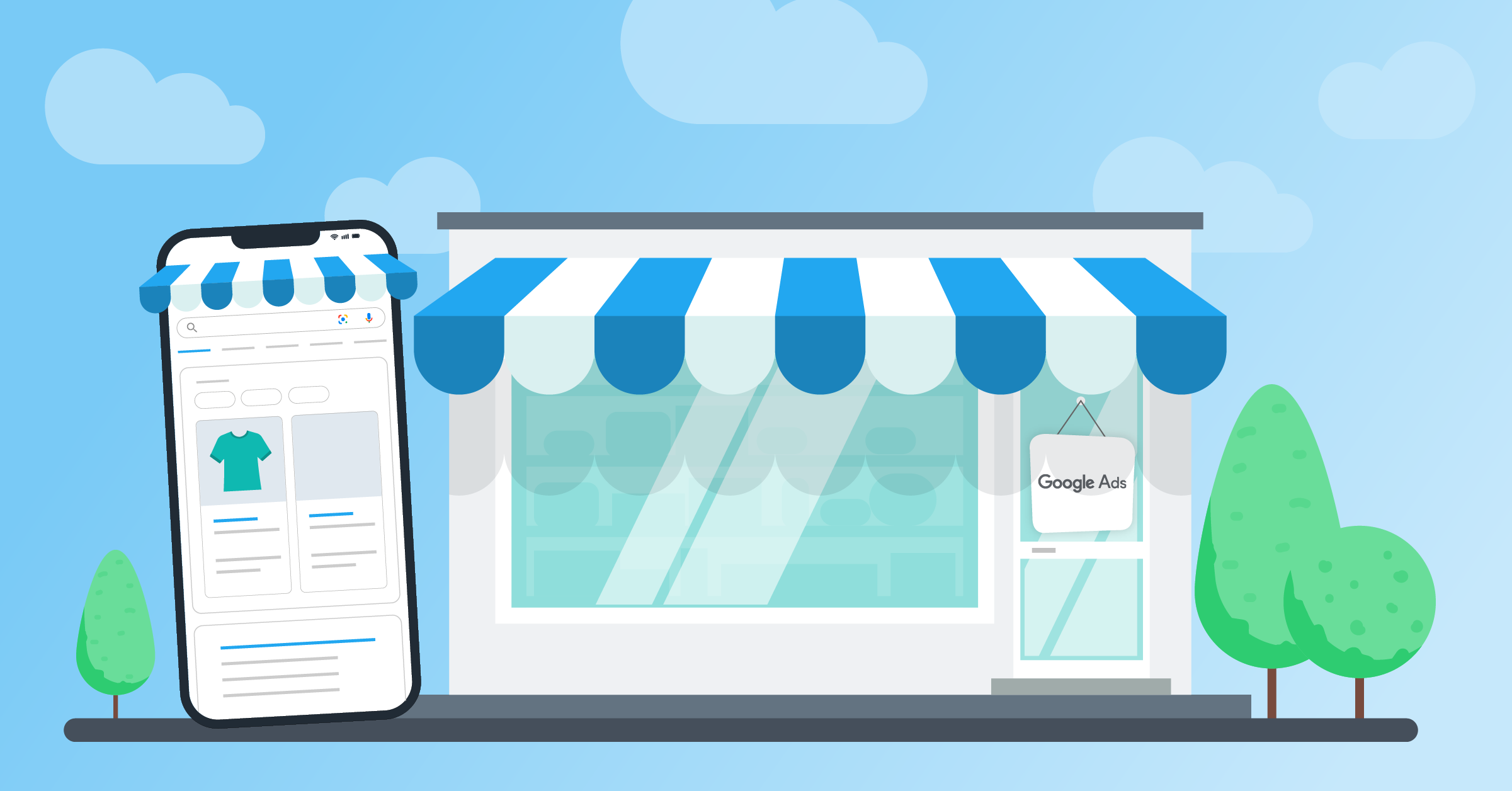 E-commerce has fast become one of the most important facets of modern business, with almost 71% of companies worldwide operating their own website.
Considering that a vast proportion of purchases are now being carried out online, maximizing the advertising potential on digital platforms is imperative. 
Read on to discover how Google Ads for retail can expand your brand reach, increase awareness and heighten your conversion potential. 
Why are Google Ads for retail important?
Approximately 46% of product searches begin on Google. This figure stands to highlight the substantial brand awareness opportunities that can be seized when advertising on this search engine is implemented.
By investing in the production of retail ads on Google, you can experience an $8 return on every $1 spent. When this investment is partnered with the application of Google Ads best practices, a continuous drive in lead generation and conversions can be achieved.
Learn more about Google Ads best practices that drive greater volumes of clicks here.
The benefits of Google Ads for retail
Understanding the inner workings of effective advertising on Google can require time and research. However, remaining consistent with your Google Ads strategy will allow you to reap the following benefits.
1. Increased targeting capabilities
Google possesses an average of 92% of the global search market share, meaning that advertising on this search engine opens your business up to a vast range of consumers. The targeting capabilities within Google Ads allow you to advertise to those amongst this expansive audience that have an interest in your product or service.
These retail ads can be targeted based on a variety of factors, including:
Keywords
Device
User demographics (location, language, age etc.)
Timing and frequency (how often your ad appears, on which days and between which hours)
It's worth noting that Google requires a minimum of 1,000 people on your customer list to be Google users in order to avail of Google Customer Match targeting features. As well as this, you must have 90 days worth of Google Ads history and more than $50,000 total lifetime spend.
2. Enhanced campaign tracking
Advertising on Google enables you to track a user's interaction with a campaign, from an initial click all the way through to a purchase.
The insights provided by this monitoring allow marketers to better decipher which exact areas require the most investment, and which of your products or services generates the most interaction amongst leads.
Tracking the data associated with your Google Ads performance provides a wealth of useful information, including how much it costs to bring a lead to conversion and the behavior displayed by your prospective customers prior to this.
3. Greater budget control 
Although the cost of running an ad campaign on any platform is difficult to determine, Google Ads certainly provides greater control over your advertising budget and how it is used.
When using Google Ads for retail, you can choose what proportion of your marketing dollar is spent per ad, on both a daily and monthly basis. Additionally, a minimum spend is not enforced and you are only required to pay when a user clicks.
Taking the cost of your targeted keywords is a practical first step in determining your Google Ads cost.
How to use Google Ads for retail
Define your goals
Defining your goals is an essential factor of advertising campaigns, and doing so will allow Google to tailor your advertising based on the results that you wish to achieve. 
Having clear objectives is an important differentiator between advertising that boosts lead generation and ads that result in a waste of time and money. It is recommended to use the SMART framework to determine these.
Check out this short video about the new customer acquisition goal in Google Ads.
Select your target location
By selecting a target location for your Google Ads for retail, you will have the ability to focus your advertising toward a specific location, including specific cities and towns. However, this targeting can also be directed solely toward your physical store.
Choose your keywords
Seeing as Google Ads operates based on a keyword bidding system, you must ensure that you are selecting keywords that are precisely related to your brand, the product or service that you are offering or even what pain point this addresses for your target audience.
Using research tools like Google Keyword Planner is one of the most important best practices for online Google retail ads, and can help you generate a strong list of keywords that can kickstart your ad campaign.
Create your winning retail ad
When crafting an ad that inspires action, you must keep your ideal customer and their pain points in mind. The copy used in the headline and description must elicit a response, which can be achieved through using language that reflects your target market, highlighting your value and including a CTA (call to action).
Take a look at these Google Ad examples to get inspired.
Set your budget
Google will recommend a budget based on similar businesses, but you will have the final decision on exactly how much you spend. Once you set the monthly cap of your advertising, your payments will never exceed that specified amount. If you'd like to have some guidance on that, you can have a look at our Google Ads checklist.
The difference between Google Shopping ads and Google Ads
When choosing to advertise on Google, you may wonder whether Google Ads or Google Shopping ads are more effective. The answer to this is entirely dependent on the products or services your business sells and what you stand to achieve from your advertising.
Let's take a look at some of the four key differentiating factors:
Google Ads rely primarily on texts, whereas Google Shopping ads rely on visuals.
Unlike Google Ads, Google Shopping ads do not feature a keyword bidding system. Instead, your ads are grouped and distributed based on the product type featured within them.
The average CPC (cost-per-click) on a Google Search Ad is between $2 and $4, where the average for a Google Shopping ad is $0.66
Google Shopping ads result in the attraction of better qualified leads as more product information is directly featured. By offering a visualization of your product, pricing information and details of product variations, leads can make informed buying decisions in an initial viewing of your retail ad.
How can retail businesses use Google Shopping ads to grow?
Expand your reach
Google Shopping ads can increase visibility and expand the reach of your retail business as your product is displayed across a range of online locations, such as shopping tabs that appear on search result pages, within Google Images and across the Google Display Network (including YouTube and Gmail).
Increase traffic
Employing Shopping ads is a significantly effective method of boosting traffic for your business. Afterall, around 85.3% of all clicks on Google Ads campaigns come from Google Shopping ads.
Qualified leads
Quality will always win over quantity, and this is particularly true with Google Shopping ads.
Using Shopping ads, your product or service is shown to users who are actively searching for exactly that. The correlation between your ad and the users purchasing intent means that they are more likely to click and convert.
Leads are presented with all the relevant information they need when considering a purchase with Shopping ads, meaning that they are already aware that you meet their criteria when they click. This allows you to preserve your marketing spend by avoiding a higher volume of wasted clicks by unqualified users.
How to set up Google Shopping ads
Before you begin your Shopping ads campaign, here are the three actions you must take:
Create a Google Merchant account through Google.
Create a shopping feed – this will allow you to display your products in the paid listings. You will be required to fill out a spreadsheet detailing important product information.
Link your Google Ads account to the Merchant Center. This can be done by taking the following steps:
Click the Tools icon
Go to Settings
Click Linked Accounts
Choose Google Ads
Select Link Accounts
Enter your Google Ads Customer ID
Send link request
Once these actions are completed, you can begin to create your Shopping ads campaign by doing the following:
Create a new campaign
To set up a new campaign, you must:
Sign in to your Google Ads account
Select Campaigns
Click +, followed by New Campaign
Select Next
Choose the campaign name
It is a best practice for online retail Google Ads to choose a campaign name that is descriptive as it will be easily identifiable amongst other campaigns that you may run.
Select your Merchant Center account
When the campaign has been created, you will then choose the linked Merchant Center account that has the products that you wish to advertise.
It is important to note that your Merchant choice cannot be changed once it has been selected.
Choose your country of sale
The country of sale that you select will ensure that your ads only appear in the searches carried out by users in that country. Therefore, it is important to include the country that you are selling from, as well as the countries that you sell to.
Set your bidding
Google Shopping ads provide a number of bidding options, so you must choose which are most suitable for your campaign. These include:
Cost-per-click
Cost-per-thousand impressions
Decide which networks and devices you will use
When you create a Shopping ad, you will be asked to choose which networks you want these ads to appear on. The options are:
The Google Search Network
The Display Network
Google Search partner sites
After this, you must choose which devices you wish for your ads to be shown on. However, Shopping ads are generally displayed across all devices in order to maximize reach.
How to automate Google Ads with LeadsBridge
Automating your Google Ads campaign provides you with the opportunity to save time on completing manual, repetitive tasks and spend more time brainstorming strategies, testing copy and other creative efforts.
Google has released their own goal based campaign type in the form of Performance Max. This is designed to help boost results based on your specified campaign goals, enabling you to achieve a greater number of conversions and deliver more value through the real-time optimization of your performance.
This is achieved through smart bidding. This refers to the combination of Google's automation technology across budget optimization, bidding, audiences, and attribution.
However, by using a third-party solution such as LeadsBridge, you can streamline your Google Ad campaigns with a number of powerful integrations and watch your lead generation skyrocket.
By connecting our Google Ads Lead Form extension integration with your favorite marketing tool, leads will be automatically moved from your form extension to your CRM, email marketing software or autoresponder as soon as they interact with your retail ad. This allows you to get a head start on your competitors by contacting leads as soon as they enter your funnel.
Similarly, the Google Customer Match integration available via LeadsBridge gives you the power to automate your audience building. You can create the best audiences by syncing your CRM segments, email marketing contacts, and customers lists with Google Customer Match.
As official Google Premier Partners, LeadsBridge can offer customers easy and fast tracked access to their products, as well as direct support. With our extensive range of Google integrations, you can find your ideal solution, set your campaigns on autopilot and make better marketing-driven decisions.
Discover the complete guide to Google Lead Generation now.
Final thoughts
Attracting the eyes of qualified leads is a longstanding challenge faced by companies across multiple industries. Although there is no way to absolutely guarantee results, there are steps you can take to increase your chances of driving conversions.
Using Google Ads for retail as part of your lead generation strategy will open your business up to a wider audience, as well as presenting a greater opportunity for conversion amongst leads with an aligned purchasing intent.
Learn more about our full suite of Google integrations here.