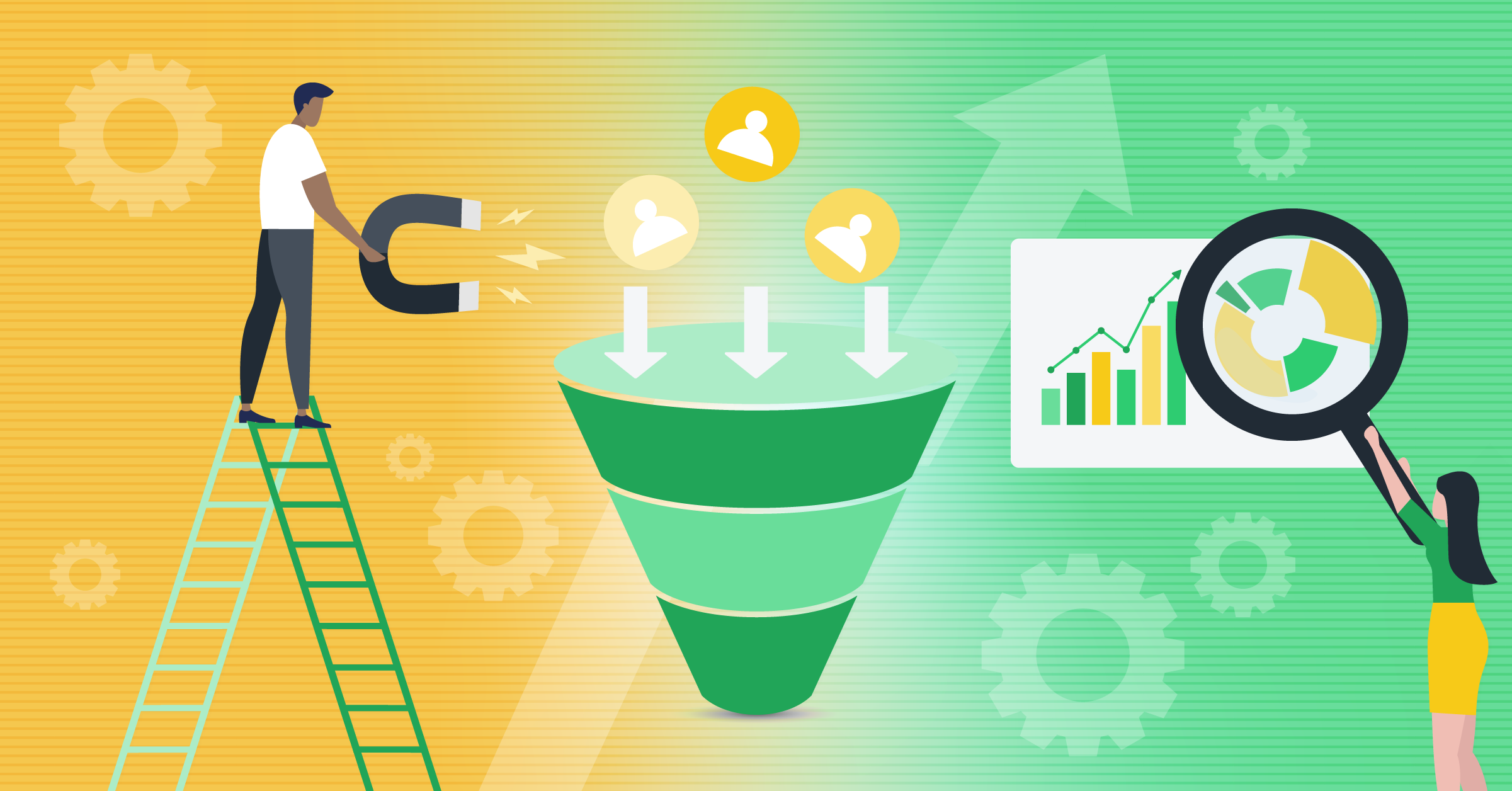 Accumulating and developing a database of prospective customers is a task that dominates most businesses' strategic roster. This multifaceted process is imperative in achieving success and longevity, as leads are the lifeblood of any company hoping to stake their claim in their respective industry's marketplace.
However, ensuring these acquired prospects possess desirable characteristics in order to progress into qualified leads is just as important. After all, on average only 1 in every 5 customers progress to customer status.
Throughout this article, you will discover how lead enrichment can help you strengthen customer profiles and boost the efficacy of your targeting strategies. As well as this, you will learn how to automate lead enrichment workflows and what tools can be advantageous in doing so.
What is lead enrichment?
Lead enrichment is the process of enhancing the profile of a prospect by adding significant information and gaining insight that can further the conversion process.
The primary objective of this action is to ascertain how qualified a lead is. From here, you can acquire, analyze and manage data that can give way to the creation of better targeted marketing and sales strategies. These ultimately lead to increased conversions.
Using this tool can help your organization to make better informed decisions, allowing for the refinement of acquisition and nurturing tactics across the buyer journey.
Why is lead enrichment important?
Enrichment is an integral part of healthy lead generation practices, helping to ensure that the data your business possesses is as relevant and accurate as possible.
The four main benefits of lead data enrichment are;
Standardization of data that gives way to a cleaner, formatted organization of customer information. This structuring simplifies the analysis process and allows for more concise insights to be acquired.
Clarification of purchase intent as data appending practices help to determine a prospect's needs, interests and the motivating factors involved in their buying decision.
Identification of trends amongst leads becomes easier through the collection and examination of more thorough information. This makes the curation of targeting strategies more effective.
Relevance of your communication is increased by engaging in lead data enrichment. Gaining a deeper understanding of your customer allows for the delivery of tailored marketing tactics.
How lead enrichment practices can benefit sales
Having developed a holistic understanding of how this practice can be advantageous for an organization, we can now take a more granular look at how lead enrichment can positively impact sales.
Increased retention
Strong levels of customer retention is a non-negotiable factor of any successful organization. In fact, this has a substantial effect on return on investment, with a 25-29% increase in revenue being attributed to at least a 5% boost in retention.
With sales data enrichment, representatives do not have to solely rely on leads continuously submitting information to the manual database, or constantly request additional details in order to develop a profile.
Instead, you can seek basic information from a lead, such as their name, company or role, and obtain the supplementary data using a variety of appending tools.
This gives way to less customer frustration due to the repeated request for the submission of data. Similarly, having all the necessary information at hand enables sales teams to act promptly with their nurturing tactics.
Cost reduction
Bad data can be extremely draining for businesses, both in regard to finances and resources. According to a study conducted by Gartner, it is estimated that poor quality data costs companies across the United States an average of $12.9 million dollars per year.
Giving your team access to accurate customer information can help to avoid wasting time on attempting to nurture unqualified leads, as well as the incurred expenses associated with these actions.
Sales lead enrichment enables the identification of suitable leads, giving you the opportunity to focus your efforts entirely toward high-priority, eligible prospects that are likely to convert when sufficiently nurtured.
Enhanced lead nurturing
Employing nurturing tactics affords businesses the opportunity to foster meaningful, lasting relationships with their customers that can be maintained throughout the entirety of their journey through the sales funnel.
As well as this, Forrester Research states that companies who excel at this generate 50% more sales, at a 33% lower cost per lead.
Lead enrichment practices enable you to enhance these nurturing efforts by offering a more comprehensive view of the lead and the information that pertains to them. From here, you can create a series of highly personalized strategies in order to prompt conversions.
This can include addressing their pain points, highlighting the benefits your product/service offers in relation to their immediate needs and answering any queries they may have.
How to enrich leads and associated data
Now that we have determined the value of this process, you may be wondering how to enrich leads and the related data that exists within your own organization's database.
The best way to implement effective lead enrichment activity is to develop it on the foundation of an informed, tailored strategy and follow guidelines laid out within certain best practices.
Factors of an effective enrichment strategy
Perform a data cleanse
Although sometimes confused with enrichment and used interchangeably, data cleansing is an action that involves eliminating incorrect and unusable information from your database.
The best way to begin your lead enrichment process is to ensure that the current information you possess is valuable and accurate. Therefore, taking the time to perform a cleanse is a foundational step in achieving this.
Create an ETL timeline
Creating an ETL (Extraction, Transformation and Loading) timeline is an efficient method of combining your newly checked data with your current database to ensure thorough cohesiveness.
The stages of this pipeline are as follows;
Extraction – taking information from the current database
Transforming – enhancing the data and converting it into a more usable format
Loading – information is loaded into the appropriate location
As mentioned in the final stage, it is important that this enriched data exists in a unified location that is accessible to all team members in order to achieve maximum efficiency.
Conducting manual research
Pulling information that is readily available from various online sources is an effective way to bolster your customer profiles, all without having to request information directly from leads, which can lead to frustration is done regularly.
This strategy is best suited to acquiring small amounts of data, and can be carried out using platforms such as company websites, LinkedIn, Facebook and a variety of other tools.
Segmentation
Segmenting your lead data is an imperative step in the enrichment process, as it presents the opportunity to define a set in detail, develop a more precise understanding and carry out actions that are best suited to each data group.
This involves dividing a data set into a group based on a specific factor, which can then be linked with similar entities.
The division of these groups can be based on the following factors;
Demographics – gender, age, occupation, etc.
Geographic location – country, state, city
Technographics – a lead's technology preferences
Behaviors – actions, session frequency, page visits, etc.
Best practices
Much like any other generation tactic, there are a number of data appending best practices that have been identified amongst companies who have achieved substantial results from employing this practice.
These including the following;
Establish clear criteria
As with every process, it is important to define a set of criteria that acts as a benchmark for efficacy.
Each task within your set of data enrichment activities must have a related criteria that demonstrates whether the process has or has not been successful, whether that may be time, results or softwares used.
This may include comparing the outcomes of a current process involving a data set, in comparison to processes carried out in the past.
Evaluate existing data
When beginning a data append, it is vital to understand the quality of the data that you already possess. To facilitate this under, it is best practice to evaluate your CRM platforms and any other locations that is used to collect data. From there, you will gain an overview of the validity, relevance of the collated information, as well as any gaps that may exist.
With our wide range of CRM integrations available, LeadsBridge simplifies the management of customer and marketing data across a number of platforms;
Maintain a standard
A noteworthy best practice to consider is the completeness of an enrichment task in regards to results and their characteristics.
Put simply, you must anticipate the results of any intended output. This helps to ensure that each step in your enrichment process has a valid outcome.
Ensure processes are dynamic
Each of the tasks within your processes should have the ability to be applied across a range of data sets, being entirely transferable to achieve efficiency.
Not only does this maintain rules pertaining to your data across a range of subjects, but it also gives way to consistency within outcomes.
How to automate your lead enrichment workflows
Although some companies choose to perform tasks in a more traditional manner, many would agree about the impracticality of manual lead enrichment over a long-term period.
Therefore, the majority of organizations choose to save the precious resource that is time and utilize sophisticated solutions to achieve automated lead enrichment workflows, streamlining the entire process.
When paired with these solutions, you must still determine a way to connect your data with the remainder of your marketing stack. It is important that enriched leads are transferred into your CRM and other automation platforms to maintain sales record-keeping, nurturing campaigns and additional marketing activity.
Integrations can help to achieve this. This involves creating a connection between your enrichment tools and other apps within your stack in order to move qualified leads accordingly.
Many enrichment tools currently available have native integrations to other popular software applications. Although these can be useful, they often lack the custom functionality you need to perform tasks that are specific to your business.
Using LeadConduit, a cloud-based lead management system, you can capture and filter leads from any source, forward leads to multiple systems and create related performance reports.
This platform facilitates real-time filtering by routing internet leads. LeadConduit has the ability to be leveraged to pass data through the system or as an end-point to receive and send data. Furthermore, it helps users capture qualified sales leads, create email subscribers lists and manage legal compliance.
To discover more about how LeadConduit can elevate your lead enrichment, book a call with our team today.
Lead enrichment tools to enhance your data
There are a plethora of tools available on the market that can be integrated with your CRM or alternative database, helping you to streamline the enhancement of your customer data.
However, with so much choice it is easy to become ladened with decision fatigue.
With that in mind, we have compiled a list of three data appending tools for your consideration.
Clearbit
Clearbit is a data enrichment tool that businesses can use to acquire B2B data in order to gain a deeper understanding of their customers, identify prospective customers and create customized marketing campaigns.
With extensive access to more than 250 public and private data sources, as well as contact lists of 20 million companies spanning across 165 countries, this platform provides you the chance to discover and engage the most suitable companies, at the most opportune time.
With precise lead-scoring capabilities and custom sales alerts features, Clearbit enables your business to make informed decisions regarding a high-intent pipeline, all in real-time.
Telesign
Telesign helps to deliver trust, offering digital identity verification solutions that help businesses reduce fraud, increase operational efficiency and drive objectives.
As validating a lead's identity prior to sending marketing communication is best practice, this company grants access to more than 2,200 real-time digital attributes. These span across phone numbers, email addresses and IP data sets to provide data points and identity signals.
Additionally, Telesign affords you the opportunity to verify new accounts that enter your database using multi factor authentication.
iLeads
iLeads is a company that specializes in lead analytics, customer real estate data and homeowner customer acquisition solutions.
Catering to clients in mortgage lending, marketing, home services and insurance industries, this platform consumer contributed intent leads with homeownership, property and mortgage data in order to drive customer intelligence and boost acquisition.
iLeads possess public records data from multiple sources, covering over 150 million US homes in approximately 3,142 counties. Using this software, you can access leads that are enhanced with over 270 property and mortgage data elements.
Experian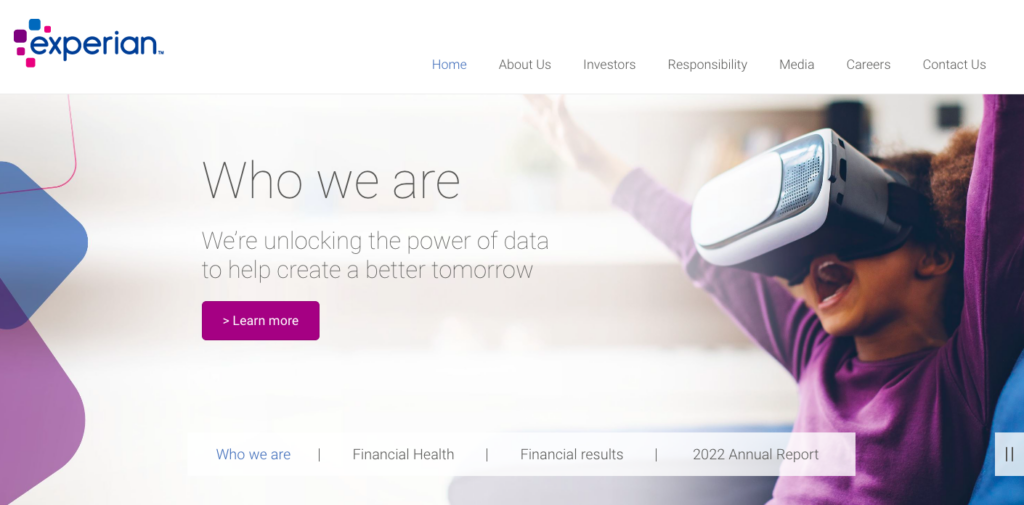 Experian, one of the leading global information services companies, specializes in data analytics consumer credit reporting. This company helps businesses manage their credit risk, prevent fraud, automate decision making processes and target marketing offers.
Having been in operation for more than 125 years, Experian gathers, analyzes and processes data in order to aid businesses in taking control of their finances, lending responsibly, and making more informed decisions.
The company aims to drive financial inclusion and help businesses access affordable credit.
All of these integrations are available through LeadConduit.
LeadConduit is a lead optimization platform, operating in real-time, that is designed specifically to help businesses buying leads maintain safe practice and overall data quality.
As the got-to tool for acquisition, this platform allows you to act on your leads by customizing lead flow, enhancing leads with additional data, filtering and rejecting leads, and delivering everything directly to your CRM.
In addition to Clearbit, iLeads and Experian, LeadConduit offers a library of over 100 pre-built integrations. These include lead sources, data enhancements, and recipient systems, such as CRMs and autodialers.
Additionally, LeadConduit has an Open API, meaning you can customize it exactly to your needs and specifications.
Key takeaways
Quality control is an integral part of any successful organization, ensuring that standards are maintained in order to consistently meet expectations and drive results. This begins with your data, and progresses throughout your entire stream of operations.
Lead enrichment gives you the chance to gain a deeper understanding of your customer, acquiring insights through data that can take them from an intrigued onlooker to a fully qualified, repeat customer with lifetime value.
Discover the full range of integrations available via LeadConduit here.