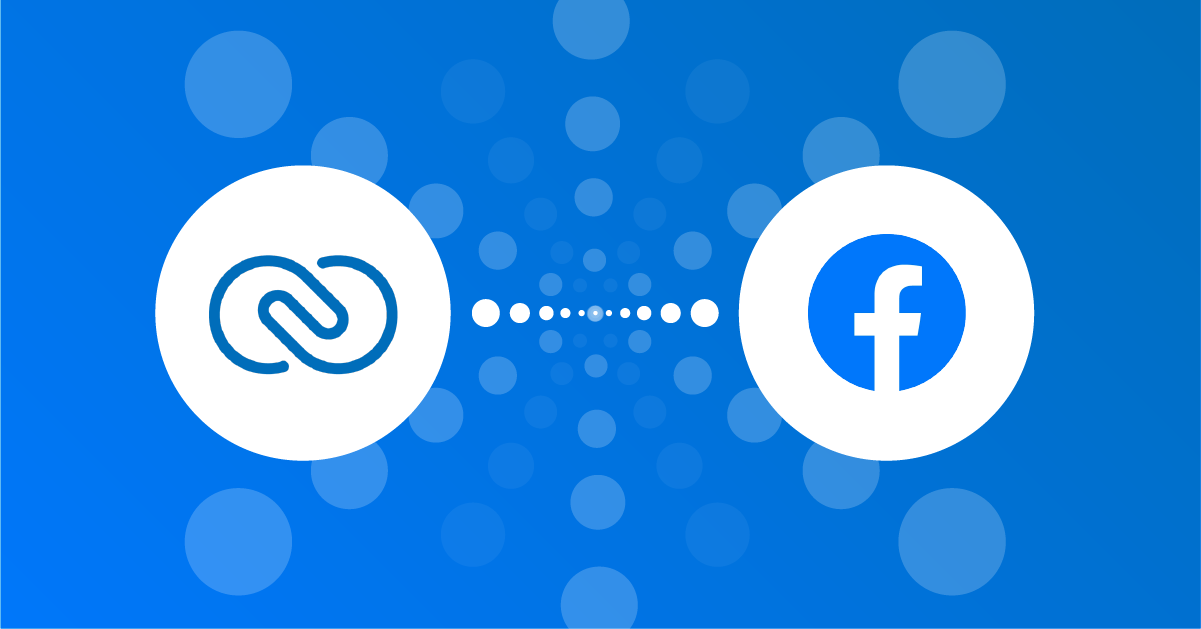 Zoho is certainly one of the most used CRMs by companies today to manage their customer database. Currently, Zoho CRM has over 13 million users in 180+ countries of the world. It is a very large and flexible tool, with very interesting plans.
In this article, we will talk about the main features of Zoho. We'll see what differentiates Zoho from other CRMs available on the market, so you can understand if it's the right tool for your business.
Additionally, we'll talk about one of the most requested integrations from our customers using Zoho: the integration with Facebook Lead Ads.
What is Zoho CRM
Zoho CRM is an omnichannel cloud-based customer relationship management platform that helps global companies to build stronger customer relationships.
Zoho CRM is designed to monitor all the details of sales activities, create customized dashboards, add charts, funnels, KPIs, and everything a company needs to track performance and analyze its key results.
The web-based platform can be customized to suit industries of all types and sizes. Zoho CRM offers integration with over 40 Zoho products.
However, Zoho CRM integration with other marketing software used by companies is critical today. For this reason, it is possible to extend the integrations available between Zoho and other tools (for example, advertising platforms, webinars, SMS marketing), integrations that LeadsBridge offers.
From phone, live chat, email, and advertising platforms, companies can manage, communicate, and connect with their customers to improve the customer experience.
How Zoho CRM works
There are many features to talk about that explain how Zoho CRM works and how it can help its users to scale a business. In this article, we will examine the five most important Zoho CRM benefits:
Leads Management
Automate sales operations
In-app analytics software
Automated Follow-Up
So, let's start:
1. Leads Management
Many companies excel in lead generation but fail when it comes to feeding them. Zoho CRM is designed to help the company build a relationship with leads to trust them enough to become customers. With Zoho, companies can capture leads and score them automatically. In this way, it will be easier to manage the leads obtained to move them always in the sales funnel's right position.
2. Automate Sales Operations
An essential aspect of Zoho CRM is that it can automate daily sales activities like converting web visitors into hot leads and importing them into the software.
Once imported, leads are matched with the appropriate sales agents and converted immediately into buyers. Most sales operations in Zoho CRM are single click and can be customized to meet the business's specific needs.
Zoho CRM also allows you to manage customer accounts, such as to monitor all records from a shared database, view them across products, locations, reports, and status and track their purchase history for cross-selling or upselling opportunities.
3. In-app analytics software
Zoho CRM helps companies provide an in-depth analysis of their business to make faster and more effective decisions. By monitoring the sales cycle, you can customize dashboards, create charts, target meters, KPIs, and funnels according to your business objectives.
But not only that, a detailed analysis will help companies to create and deliver the right products to their audience. By helping to customize products and services specifically for customers, companies can optimize and improve the customer experience.
4. Automated Follow-Up
Follow-up activities allow companies to keep your engagement with leads high, so you can feed them information about your company or promoting products or services.
To facilitate this task, Zoho CRM offers its users an effective automated follow-up system that is very useful to follow leads as soon as they subscribe, for example, to a newsletter or a service.
This will help to save time and become more productive. It's also possible to use workflow rules to set up rules or conditions to send emails, follow-up, and update fields. Once the requirements are met, automatic action is triggered for execution.
Zoho CRM macros also take care of repetitive actions, such as routine tasks, sending emails, updating records, or creating a scheme.
Zoho CRM Lead Generation
Zoho CRM is an essential tool for lead generation, lead capture and lead scoring purposes. It has features that allow users to capture leads from websites, landing pages, social media platforms, and more. It has a customized web form for lead generation. This web form can be used on different Content Management Systems such as WordPress, Joomla, and Unbounce.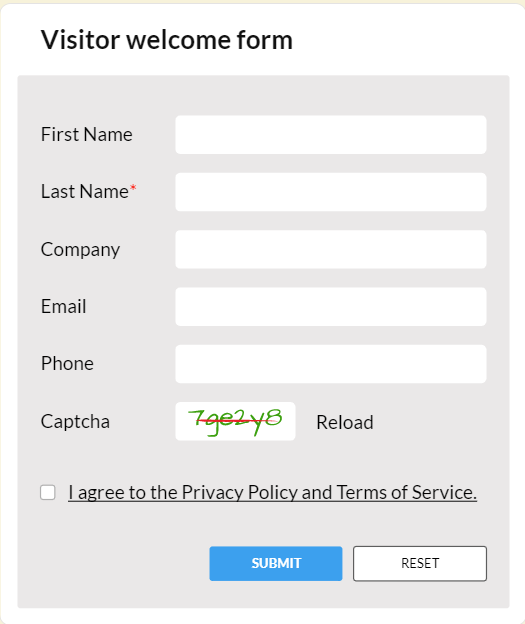 Source: Zoho CRM
If you use events to generate leads for your business, Zoho CRM has a complete event-to-sale process where you can communicate with attendees, send out invites to leads and nurture new leads for the event. You can also integrate Zoho with event software through LeadsBridge such as:
a. Eventbrite to Zoho CRM Integration
b. Eventzilla to Zoho CRM Integration
c. Everwebinar to Zoho CRM Integration
Zoho CRM also allows you to capture leads from social media platforms. For instance, you can create triggers that allow you to add leads from social media. Through LeadsBridge, you can integrate Zoho CRM to Facebook Lead Ads (discussed in details below) to help capture leads into your Zoho CRM account where you can score them.
Zoho CRM has a unique lead scoring feature. Lead scoring is the process of assigning numbers to leads based on the actions they take. It shows their closeness to making a buying decision. This helps you to know the level of persuasion you will do to make them buy from you. Some actions you can consider scoring for a lead are email opens, downloads, page visits, clicks on buttons, webinar attendance, etc. Scoring your leads helps you to find the right leads for your business, nurture them appropriately, turn them into paying customers in order to increase your revenue. Here is a guide of lead scoring – Lead Scoring best practices: How to create a lead scoring strategy.
Zoho CRM lead scoring feature allows you to score your lead based on rules such as the industry, annual income of prospects, email insights, touchpoints, demographics, and more. This will help you to follow up with high-value leads that match your ideal prospects.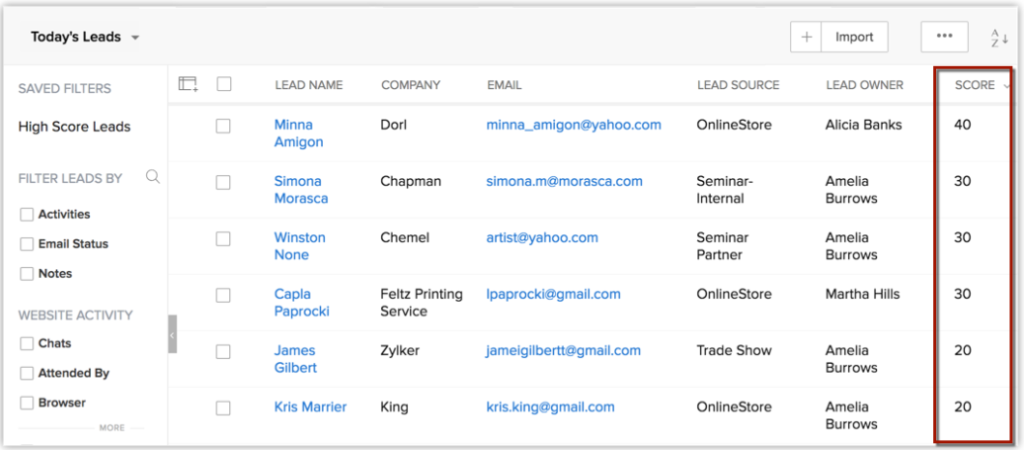 Source: Lead Scores | Tips – Zoho CRM
Above is an example of Zoho CRM lead scoring. Here is a guide on Scoring rules in Zoho CRM.
How to integrate Zoho CRM with Facebook Lead Ads (LeadsBridge Integration)
Zoho CRM Facebook integrations are available for some of the popular Facebook products such as the Facebook Lead Ads, Facebook Custom Audiences, and Facebook Conversions API. The Zoho CRM integration with Facebook Lead Ads is one of the most requested by our users because it allows you to:
Make the most of LeadsBridge native lead generation
Synchronize automatically generated leads with Zoho
Avoid manual import work
About Facebook Lead Ads:
Facebook Lead Ads allows Advertisers to easily collect information from potential customers from Facebook
Instead of sending traffic to a website landing page where people need to manually fill out a form, with Facebook Lead Ads, users' information (name, surname, and email) are pre-populated because they are retrieved from Facebook itself.
That's why generating leads with Facebook Lead Ads is easier in comparison to other lead generation techniques.
The problem is that, to manage these leads, it is necessary to download their info in the form of CSV files that Facebook provides, and import them into the management tool that your company uses, slowing down the follow-up process and consequently compromising the quality of the leads.
By connecting Zoho CRM and Facebook Lead Ads through LeadsBridge, it will be possible to automatically synchronize all the leads obtained from Facebook Lead Ads, directly in Zoho CRM.
Step #1: Log in to LeadsBridge App
The first step to creating a Bridge through Facebook Lead Ads and HubSpot is to log in to LeadsBrigde App using the personal credentials.
Step #2: Add a new Bridge
Once logged in, click on bridges and "Add New" to create a new bridge.
Step #3: Setting a new Bridge
In this step, it's necessary to type in a name for the Bridge and set Labels. An internal tag is used to recognize the bridge without losing time.
Also, it's possible to select a Source and a Destination in this step that there are two straightforward and intuitive technical terms.
By the way, "Source" means the Leads' origin, while "Destination" is where the Leads is sent.
In this case, the leads' data will be taken from Facebook Lead Ads and sent to Zoho CRM.
If it is the first time a bridge has been set up with Zoho CRM, it will be necessary to create a new Destination. Otherwise, select a Destination made previously in the drop-down menu.
Step #4: Source setup
In this step, it's necessary to enter the data of the Facebook account. First of all, connect the Ad Account because, in this way, LeadsBridge will automatically synch the Facebook Page and the Facebook Form (if present), connected to the Ad Account.
If an Ad Account has never been connected, clicking on the "Add Ad Account" button will allow you to add a new one.
In the same way, it is possible to add an Ad Form if it is not yet present.
Be careful because the Form must be created before in the Facebook Business Manager.
Step #5: Destination Setup
This step will be possible to set up a "Destination" used to manage the data coming from Facebook Lead Ads.
For this step, create a new Destination or use one already present in LeadsBridge. In this guide, there is all the information necessary to better understand how to create a Destination from scratch.
LeadsBridge implements the Zoho CRM platform and what concepts are offered to users that adopt this bridge.
In detail, LeadsBridge implements as Entity:
While as Segmentation concepts:
Thanks to all these features, users will be free to manage 100% of their leads in a custom way, like creating email marketing campaigns, optimizing lead geolocation in CRM, working deals generated by leads conversions, and much more.
You can learn more about this topic by reading this article.
Step #6: Fields Mapping
The field mapping allows you to create a match between the fields of the Facebook Lead Ads forms and your CRM.
Here it's possible to map source information with destination fields.
It's possible to add a field name with the destination integration's logo at the top. This indicates the name of the field on Zoho CRM's data.
LeadsBridge can identify the right matching between Facebook Lead Ads and Zoho CRM, thanks to the settings. In most cases, users only need to check that the automatic field matching works appropriately.
Anyway, for this step, LeadsBridge provides complete Documentation. Click on "Read Docs" at the bottom of the page to read the complete documentation or click on "Support" to contact our support team.
Step #7: Test
This is the last step, and it's possible to decide whether to simulate a TEST or publish the bridge directly. The TEST mode helps verify that everything is correct and the integration works correctly before sending it online.
Zoho integration with Facebook Custom Audience
Anyway, Facebook Lead Ads is not the only solution available. With LeadsBridge it's also possible to create a bridge between Zoho CRM and Facebook Custom Audiences, taking advantage of all the benefits of Facebook CA.
Facebook Custom Audiences are an Ad targeting option that allows companies to reach a defined group of users with their Ads. By targeting a Custom Audience, advertisers can decrease their marketing costs and improve the effectiveness of their campaigns.
Facebook Custom Audiences integrations are available for LeadsBridge customers who want to automatically create Custom Audiences through their CRMs, like Zoho. In this way, advertisers don't need to upload a Custom Audience to Facebook because LeadsBridge will automatically sync Facebook Custom Audiences with the company's CRM for effective retargeting.
Moreover, here, you can discover all the integrations available for Zoho CRM.
Zoho Integrations with Facebook CAPI
Zoho CRM allows you to integrate with the Facebook CAPI as shown below. Facebook Conversion API helps you to send events from your server to the Facebook server. It works in conjunction with the Facebook pixel to help enhance your Facebook ads performance. It gives you wider visibility of your customer's journey. It helps to improve the relevancy and accuracy of events sent for targeting. Here is are links to Facebook Conversion API blog posts for more details – Everything you need to know about the Facebook Conversion API and how to set up the Facebook Conversion API.
Other Zoho integrations include:
1. Zoho CRM integrations with HubSpot
2. Zoho CRM integrations with MailChimp
3. ActiveCampaign integrations with Zoho CRM
Conclusions
In this article, we discussed Zoho CRM and its integration with Facebook Lead Ads. Zoho CRM is an excellent software for Lead management, that allows companies to increase their revenues through a better involvement of customers and attract new contacts with the diversity of features available.
Then we see how Zoho CRM works and the benefits of using Zoho CRM, which includes:
Leads Management
Automation of sales operations
In-app analytics software
Automated Follow-Up
You also learned about Zoho CRM integrations with Facebook Lead Ads, Facebook Custom Audiences, Facebook Conversion API, and so much more.
Discover our integration for Facebook Lead Ads and Zoho CRM.