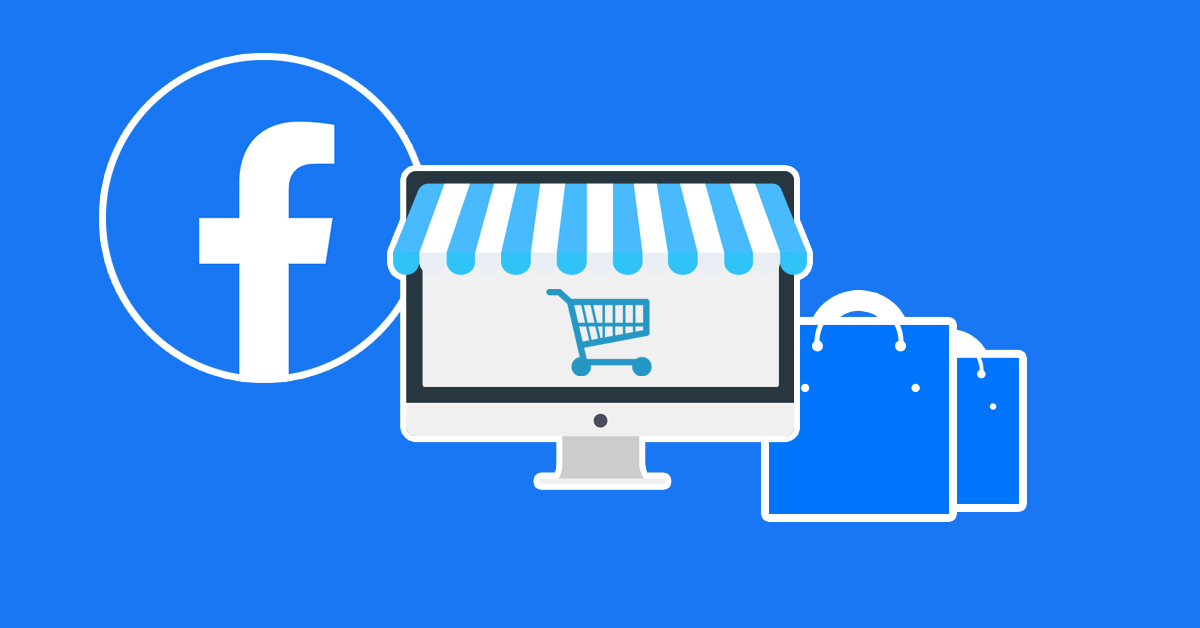 Are you running Facebook Ads for your E-commerce business?
If not, you might want to consider it. Facebook Ads can be incredibly beneficial for E-Commerce brands, offering outstanding reach at a relatively low cost, particularly compared to other platforms. In order to get these results, however, having the right strategies in place is important.
In this post, we're going to dive deep into the most effective Facebook E-commerce strategies in 2021, including discussing tools and integrations and sharing some examples to inspire you.
Why You Need a Facebook E-commerce Strategy
One thing I've noticed working with clients on their PPC campaigns over the past five years is that A large number of small brands will starts publishing and running ads without ever having a real strategy.
They throw spaghetti at the wall to see what sticks, and they quickly find out that a few decent ideas aren't enough to get results.
You need to have a clear strategy that accounts for the entire Facebook Ads funnel E-commerce brands want to take advantage of. This needs to account for how you'll attract cold users, capture their interest, and eventually push them through the entire buyer's journey until they're ready to convert.
Most users, after all, are not going to convert the first time they see an ad from a brand, even if they're interested. They don't know you, they automatically distrust the brand on a subconscious level, and they haven't been convinced that they really need the product.
Once they see the ad a few times, however, featuring a combination of user reviews, different visuals, and different pain points highlighted, they may be convinced and purchase. Using different strategies can help account for how to reach users at each stage of the digital sales funnel to drive more sales overall. That's what we're going to look at in the next section.
The 8 Best Facebook Ads for E-commerce Strategies (& Examples)
There are different Facebook E-commerce strategy options out there, but let's take a look at 8 of the most effective strategies for E-commerce businesses in 2021 and examples of some of the best E-commerce Facebook Ads for each.
1. Use Facebook's Conversions API
Facebook's Conversions API is a native business tool that allows businesses to track data on their site, store it in their own servers, and then send it back to Facebook. It's similar to the pixel works to track data, but you get to sidestep the usage of the pixel all together as you see fit since it's a separate tool (though they can be integrated if you choose).
This was always valuable, but it's become even more essential following the iOS 14.5 ATT roll out. The ATT has directly impacted advertisers' ability to track opted-out iOS users' activity on mobile, directly impacting data tracking and retargeting in significant ways.
The good news is that Facebook's Conversions API is incredibly easy to set up, particularly with the right integrations. LeadsBridge's integration takes just a few minutes to set up and it gives you full control over what data you want to share through the API.
LeadsBridge Facebook Conversions API integration
2. Take Advantage of Dynamic Ads
Even with the ATT impacting ad data and deliverability (which is significant), dynamic ads are still a good choice for E-commerce brands who are more likely to have large inventories.
Dynamic ads allow advertisers to essentially plug data from different products into a template, including the product name, description, pricing, and image.
Facebook will then analyze user history to determine which product they should show each user at each point in time. This increases relevance significantly, and historically, these ads have great potential for success. 
And even better; not only does relevance go up, but you get to save a massive amount of time since you aren't needing to manually create ads for every product you want to advertise in your inventory.
These ads are outstanding for both cold targeting and retargeting, and can be optimized using both the tracking pixel and the Conversions API we just discussed. If a user is viewing your site and looks at a product or even adds it to their cart but doesn't convert, you can use dynamic retargeting campaigns to automatically show them the product in an ad.
Image source: Facebook Dynamic Ads
Dynamic ads, like the Conversions API, are easy to set up with the right integrations. Our dynamic ads integration gives you plenty of options for how you want to create more dynamic ads and to optimize the user data and sales that you get from them. 
Below are some LeadsBridge Facebook Dynamic ads integrations:
Facebook Dynamic ads + HubSpot
Facebook Dynamic ads + ActiveCampaign
Facebook Dynamic ads + MailChimp
Facebook Dynamic ads + Gmail
We also offer dynamic ad integration, including our Facebook WooCommerce integration and our Magento integration for easy upload of product catalogs to streamline the ad creation process. You can learn more here.
3. Don't Focus Exclusively On Retargeting
Retargeting is important; it allows you to recapture interested users, and it often results in higher conversion rates at a lower cost-per-click.
You should not, however, focus exclusively on retargeting. If you do this, your Facebook Ads funnel for your E-commerce brand will suffer, because you won't be drawing enough people into the funnel in order to push them through it. You can't recapture users if you haven't even captured them in the first place.
Make sure that you're reaching cold audiences to create a wider top of your funnel. Opt for story-based, detailed product, or video content for a powerful first impression, and consider using lookalike audiences off of high-value custom audiences to connect with users most similar to people who are already customers.
Here's an example of an ad from Alltrue that uses product features and storytelling to make a strong first impression. They detail the highlights of the product (dishwasher safe, stain resistant, versatile, space saving) and then talk about how it comes from repurposed bamboo so it's saving the planet. It's effective.
Best E-commerce Facebook Ads from Alltrue
4. Use Mobile-Shot Visuals
Yup, that's right; you can skip the high-cost, professional-shot images and videos for at least a chunk of your ad campaigns. Users are all about authenticity right now, and mobile-shot visuals that look like they came from a customer's cell phone are all the rage.
Facebook itself recommends that brands use mobile-shot images and videos for Stories Ads in particular. These ads strongly resemble user-generated content even if they're not. While it's a stark shift from the uber-professional images that we're used to, mobile-shot content is performing well across all devices right now.
Here's an example of an ad from MiamiFruit that looks like someone snapped the picture with their iPhone in the best way possible:
Facebook Ads for E-commerce example
The good news is that this content is cheap and easy to shoot, making ad scalability easy for your E-commerce brand. You can also team up with clients or influencers and enlist them to create mobile-shot video testimonials for you.
This is a simple but easy Facebook E-Commerce strategy for your ads.
5. Consider Mobile First for Everything
You need to approach Facebook from a mobile-first perspective when running ads for your E-commerce brand. 92% of Facebook's ad revenue comes from mobile as of 2018, and that won't be changing any time soon.
This means that the best E-commerce Facebook Ads will be designed with mobile in mind. Considerations should include the following:
Optimize your landing pages for the mobile experience, too
Put the most important information at the beginning of your copy, as text cuts off earlier on mobile than on desktop
Use vertical, mobile-formatted images and videos
Take advantage of Stories Ads on both Instagram and Facebook
This is a great ad example for E-commerce brands from Ka'Chava. It has a vertical video format, and the text is simple and mobile friendly: "Hands Down: World's Healthiest Breakfast!" It lets the video speak for itself.
Facebook Ad for E-commerce brand
6. Use Automation Tools
While this may not seem like a high-brow strategy, using the right tools can revolutionize your ad creation and management process faster than you'd think.
LeadsBridge, for example, is an   all-encompassing automation tool that can improve the creation process when it comes to Facebook Ads for E-commerce brands. We offer integrations for Facebook Marketplace Ads, Dynamic Ads, Facebook's Commerce Manager, and even Facebook Lead Ads through WooCommerce. 
Want to have your product catalogs automatically updated on Facebook when they're updated in WooCommerce or Magneto? We can help with that.
Want to make sure that you're retargeting users who have abandoned their cart right away with dynamic ads? We can help with that, too.
Check out our full list of Facebook integrations to see what's possible.
7. Account for the Impact of the ATT
All of your 2021 Facebook E-Commerce strategies need to account for Apple's App Tracking Transparency (ATT) update.
We've discussed this in several sections above but we want to reiterate it here, because it's a major change in Facebook Ads.
The ATT allows iOS users to opt out of off-platform data tracking. This means if someone clicks on a mobile ad to your site but they've opted out of data tracking, there's no way to know what those users did once they were on your landing page. Maybe they converted. Maybe they came back two weeks later and signed up for your email. Either way, you may not get that data, and you likely won't be able to retarget to them.
The ATT is also going to impact ad optimization and deliverability. Facebook currently looks at user actions on and off platform to determine who should see which ads. This could mean that Facebook struggles to optimize ads as effectively as before.
You want to be prepared for this now, because we're already seeing the impact.
Make sure to use on-platform targeting, including video views, lead form submissions, and event engagement in addition to pixel-based retargeting. You're also going to want to take full advantage of Facebook's Conversions API, and to use strategies like adding offers with custom coupon codes to track data more effectively.
8. Take the Entire Funnel Into Consideration
The last essential Facebook E-commerce strategy you must keep in mind in 2021 is to remember to account for the entire ad funnel.
Consider how you'll attract users, catch their interest, and push them through the funnel.
Here's an example of what a Facebook Ad E-commerce funnel may look like, with examples from GlobeIn:
Start with a video ad that tells your brand story, then retarget users who watched at least half of the video for the next campaign.

This next campaign should show users product tutorial videos, or relevant products with user reviews

Retarget based on clicks to show a lead ad or an ad with an offer or coupon code, whichever is more relevant

Have a retargeting campaign set to run based on abandoned carts

Once users convert, retarget them to remind them of the referral program, product upgrades, or additional sales
Create lookalike audiences off of your high-converting audiences to start the cycle over, giving you a continuous stream of users to push through the funnel
Final Thoughts
Facebook Ads for E-commerce brands have so much potential to drive a high volume of sales at low costs. The scalability potential is exceptional, having the right strategies in place makes it all possible.
Go into your ad creation process with these eight strategies and your Facebook ad funnel in mind. Combined with some thorough split testing and a little creativity, you should be well on your way to high-converting ads.
Are you looking for more ways to streamline your E-commerce business, including with advertising, sales, and marketing automation features? Check out our E-commerce integrations here.