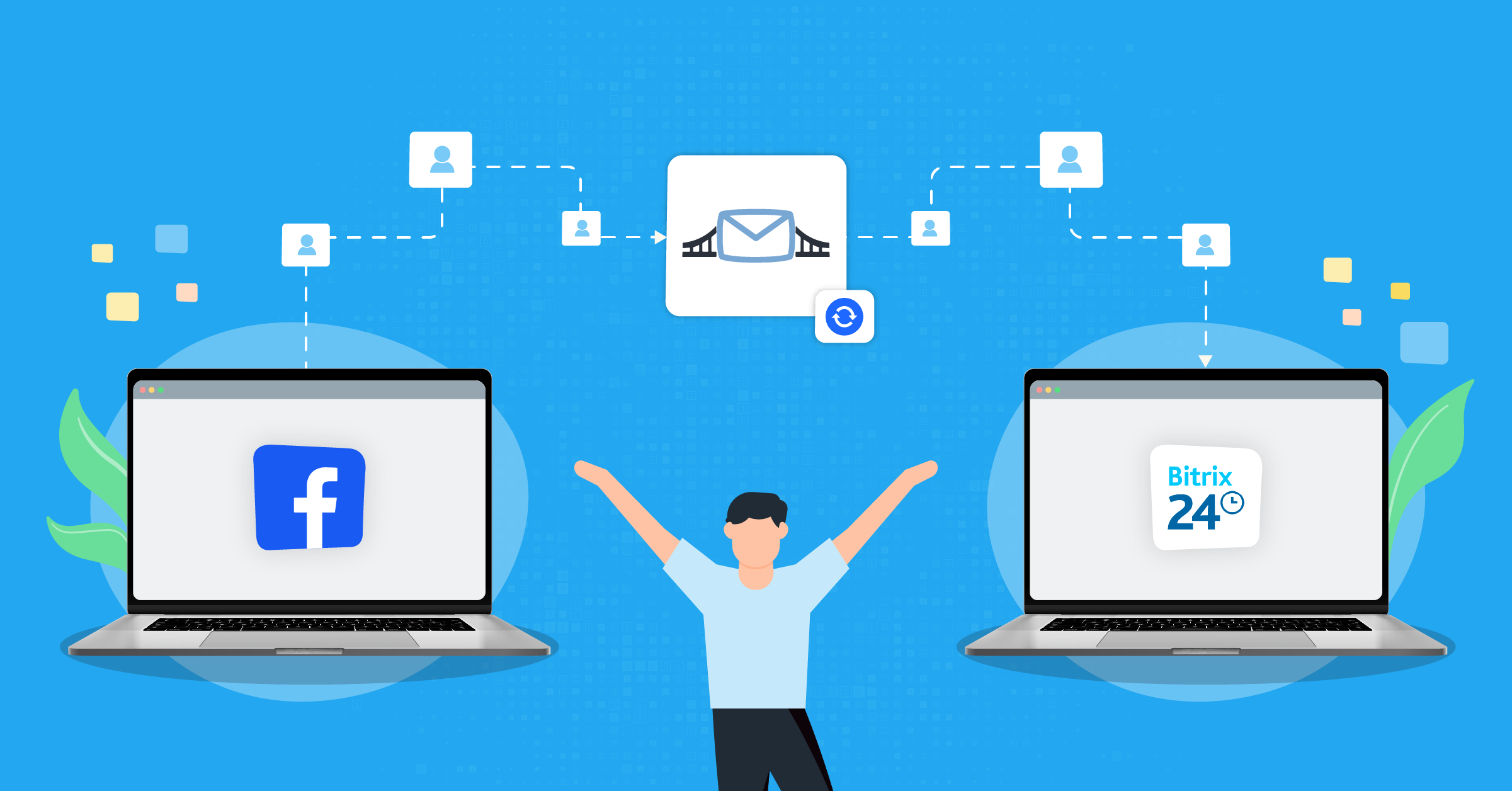 You're looking for a way to send your Facebook leads to Bitrix24? You're in the right place. In this article, we will go over how to connect Bitrix24 and Facebook Lead Ads thanks to LeadsBridge's integration.
Why you should connect Bitrix24 to Facebook Lead Ads
Facebook Lead Ads is an ad feature specifically designed to facilitate lead generation via mobile.
With traditional ads, when Facebook users click on them, they are redirected to an external landing page, where they have to manually input their personal info into a form, and then submit.
With Facebook Lead Ads, when users click on an ad, a form pops up directly within Facebook, that is already pre-filled with the users' information. Users are only required to review the information and submit. This small – yet big! – change drastically reduces the friction and increases the potential for a successful conversion.
With more leads coming in, being able to follow up with them immediately, right after they interacted with the ad, becomes imperative. Sending your Facebook leads straight to Bitrix24 automatically and in real time allows you to do exactly that.
No more wasting time and resources on manual transfers of lead data. No more missing business opportunities because of slow processes.
With a Bitrix24-Facebook integration, speed to lead becomes instant.
How to set up a Bitrix24-Facebook integration with LeadsBridge
Here is a simple step-by-step guide on how to connect Bitrix24 to Facebook with a LeadsBridge integration.
Before you start
First, you need to log in to your LeadsBridge account. If you don't have it, you can easily create one for free. Once you're logged in, you'll see your personal LeadsBridge dashboard.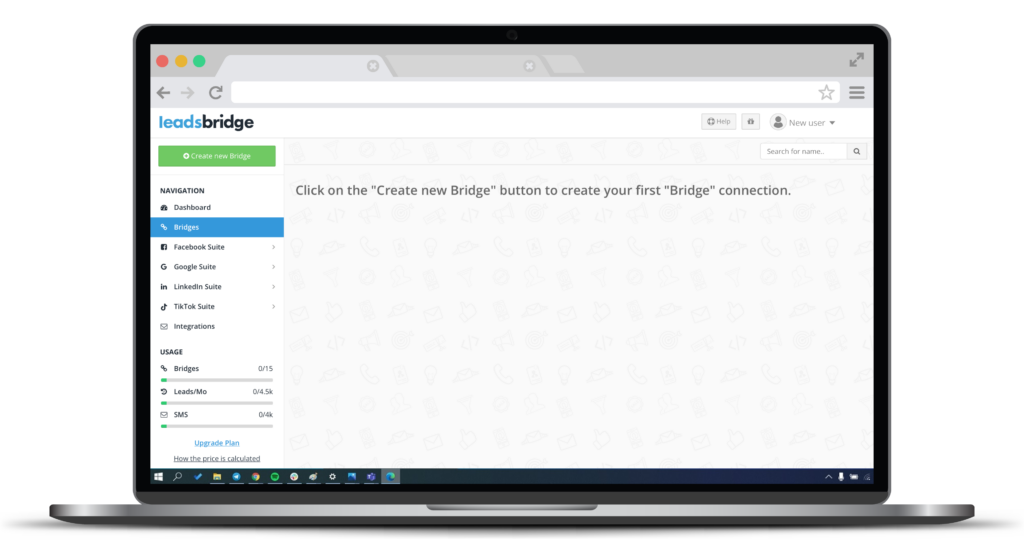 Step 1: Create a new bridge
Go to the top left of your screen and click the green button that says Create new Bridge.
Type in the search bar and select your desired source – where you want to move lead data from -, which in this case is Facebook Lead Ads.
Type in the search bar and select your desired destination – where you want to move lead data to -, which in this case is Bitrix24.
Click Continue.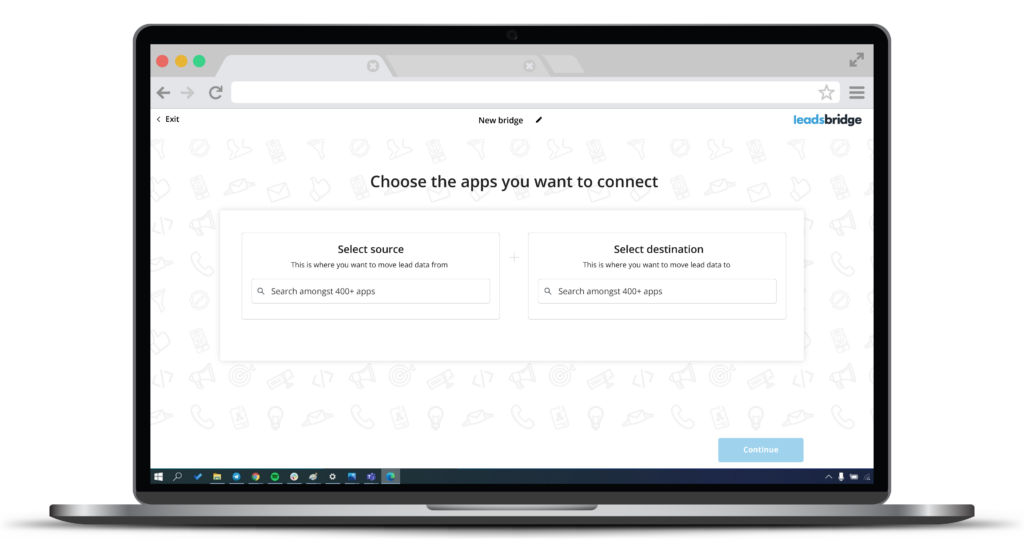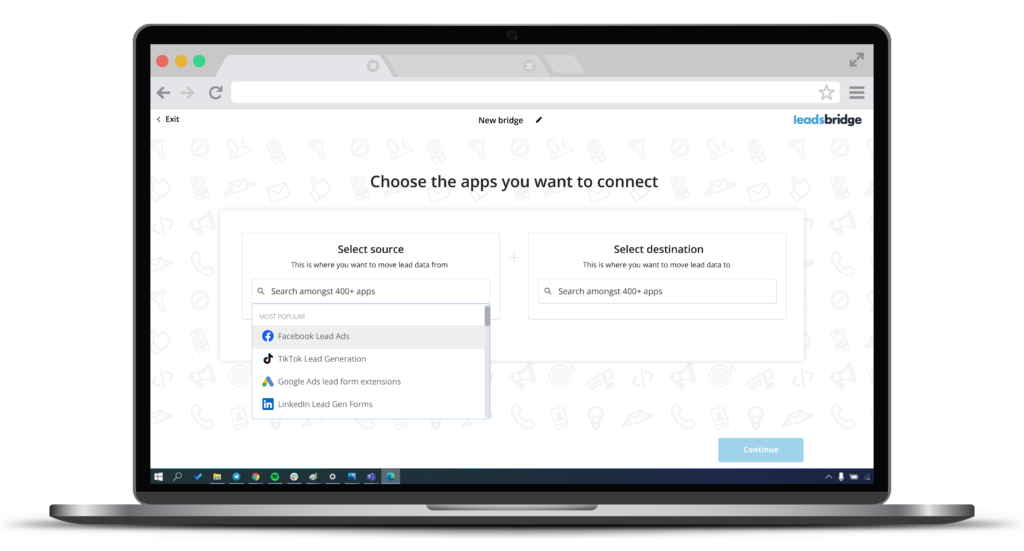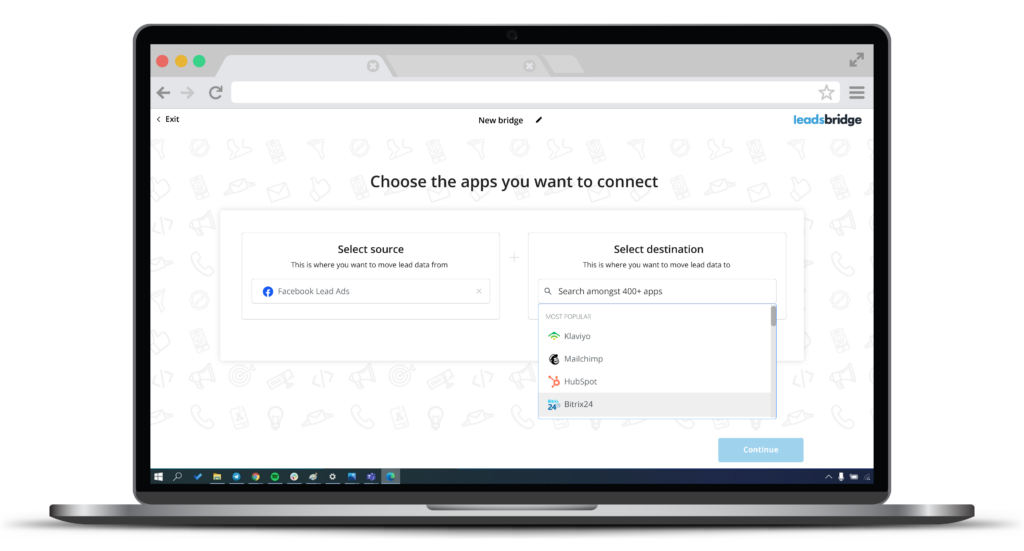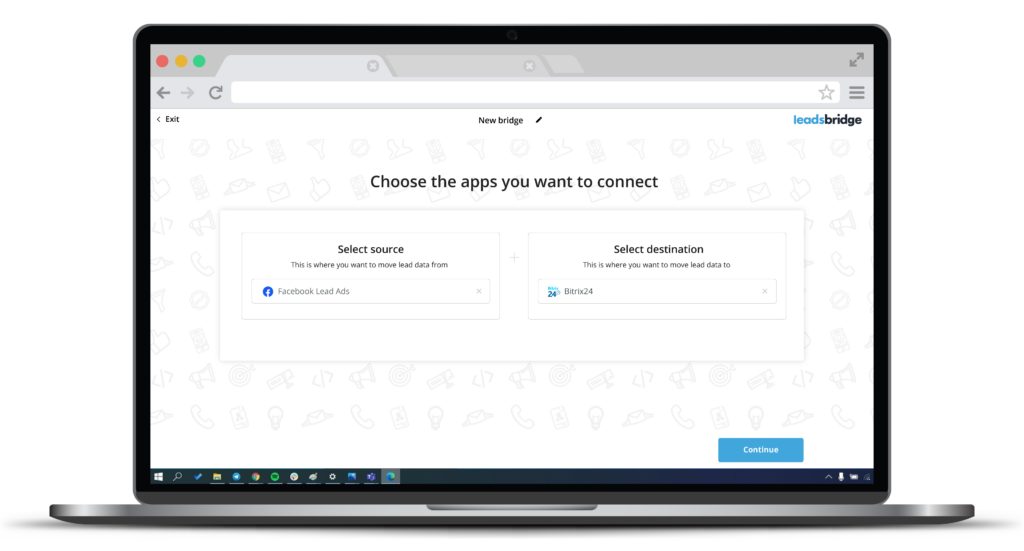 Step 2: Connect your accounts
Connect your Facebook Lead Ads account and authorize the connection between LeadsBridge and Facebook by logging in to your Facebook account. Make sure to use an account that is attached to your Facebook ad account.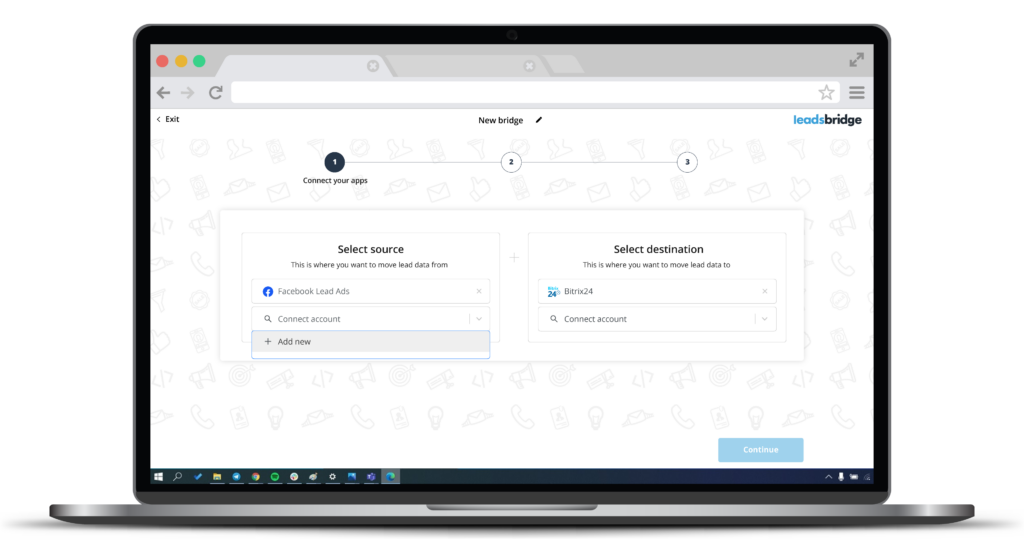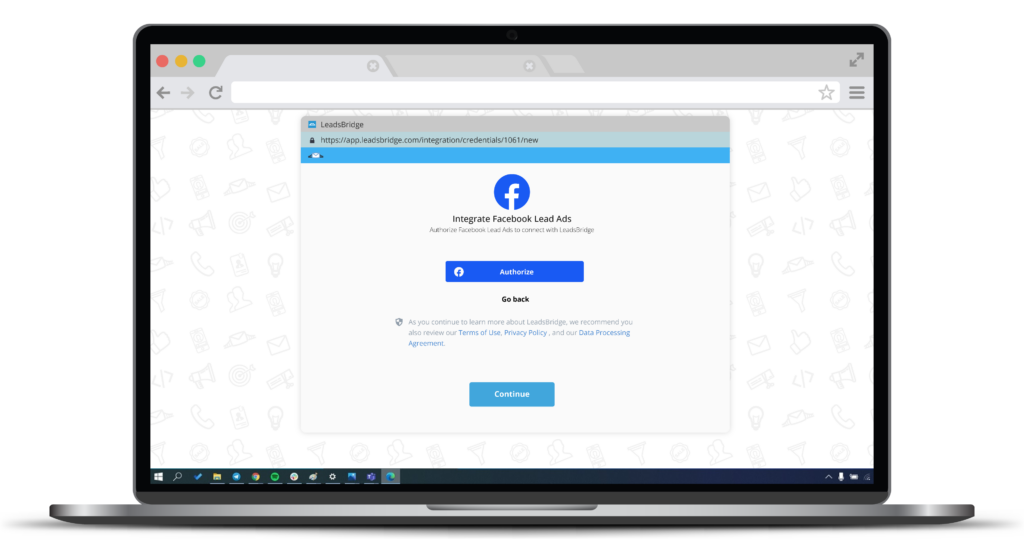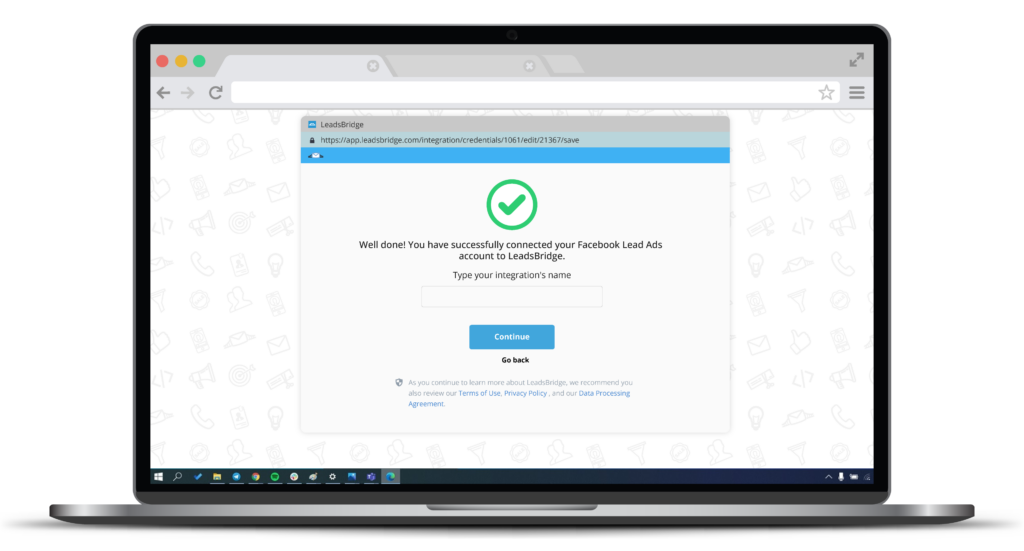 Once you get this message, click Continue.
Now, do the same for your destination app. Click on Connect account and follow the steps to log in to your Bitrix24 account and authorize the connection with LeadsBridge.
Step 3: Map desired fields
Make sure that all fields are mapped correctly between source and destination.
You can edit the information manually and pass it as a static value. Use the functions to customize information, like reformatting dates and times, or modifying text, phone numbers, etc. You may also leave some fields blank if you do not wish to send any specific information.
Double-check all the data and match the information you wish to pass along from Facebook Lead Ads to Bitrix24. When you're done, click Continue.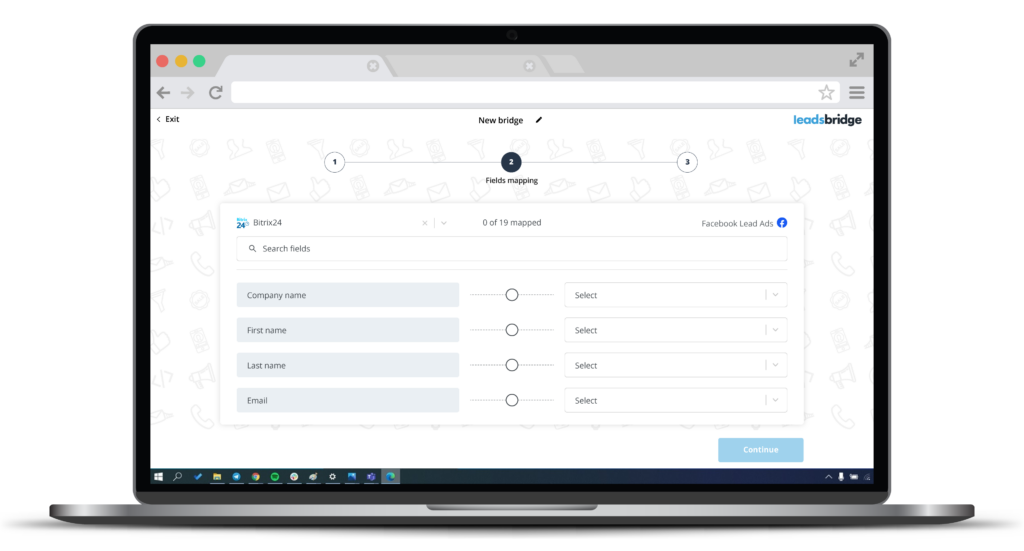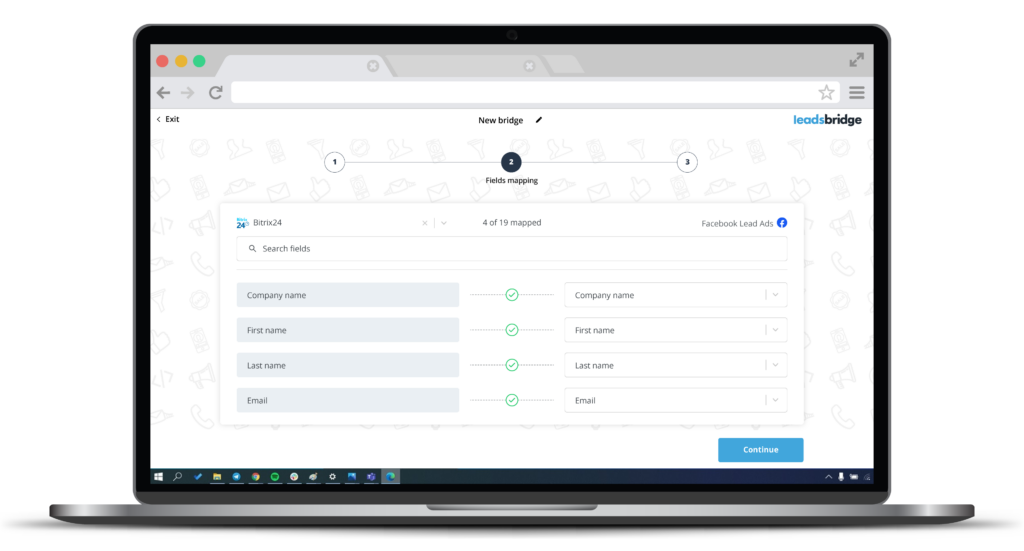 Congratulations! Your bridge is now active and it'll start moving lead data from Facebook Lead Ads to Bitrix24 automatically and in real time.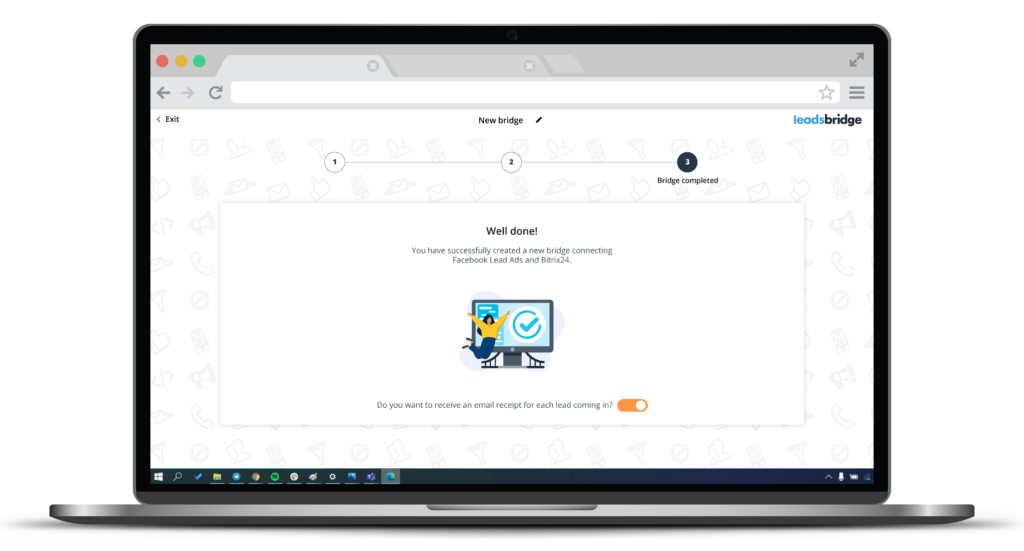 Why you should use LeadsBridge's integrations instead of Bitrix24's native integrations
According to customer reviews, Bitrix24's complexities make it difficult to use, and users tend to spend a lot of time trying to figure out how to get the software to work.
On the other hand – as you can see from the screenshots above – setting up LeadsBridge integrations is an easy 1-2-3 steps operation, and also a one-and-done type of thing. Once the bridge is created, you can even forget about it. It'll continue to run in the background, moving leads across platforms automatically and in real time, while you focus your energy on getting your leads through the sales funnel.
The best part? You can use our Bitrix24-Facebook integration for free!
If you'd like to see more of our integrations for Facebook Lead Ads, check out this article: The best Facebook Lead Ads integrations for your marketing campaigns.
With LeadsBridge, you can even expand your advertising strategy across all the other Facebook tools and streamline your campaigns on Facebook Ads.
If you're using webhooks, we've got you covered
If you're using webhooks – also known as "event-driven APIs" or "reverse APIs" -, LeadsBridge offers an easy integration to connect Facebook Lead Ads to Bitrix24 Webhook in just a few clicks. You can test it out for free for 14 days!
Final thoughts
If you're using Facebook Lead Ads to run your lead generation campaigns, you cannot allow yourself to go hours, if not days, without getting back to your leads. This equals losing business, and letting your competitors have the upperhand.
With a Bitrix24-Facebook integration, you can forget about having to manually input leads into your CRM, hoping that the system will digest the data correctly, and praying you didn't make any mistakes in the process.
Connecting Bitrix24 with Facebook Lead Ads allows you to send lead data to your CRM in real time, as soon as they interact with your ad on Facebook, which gives you a huge head start over your competitors.