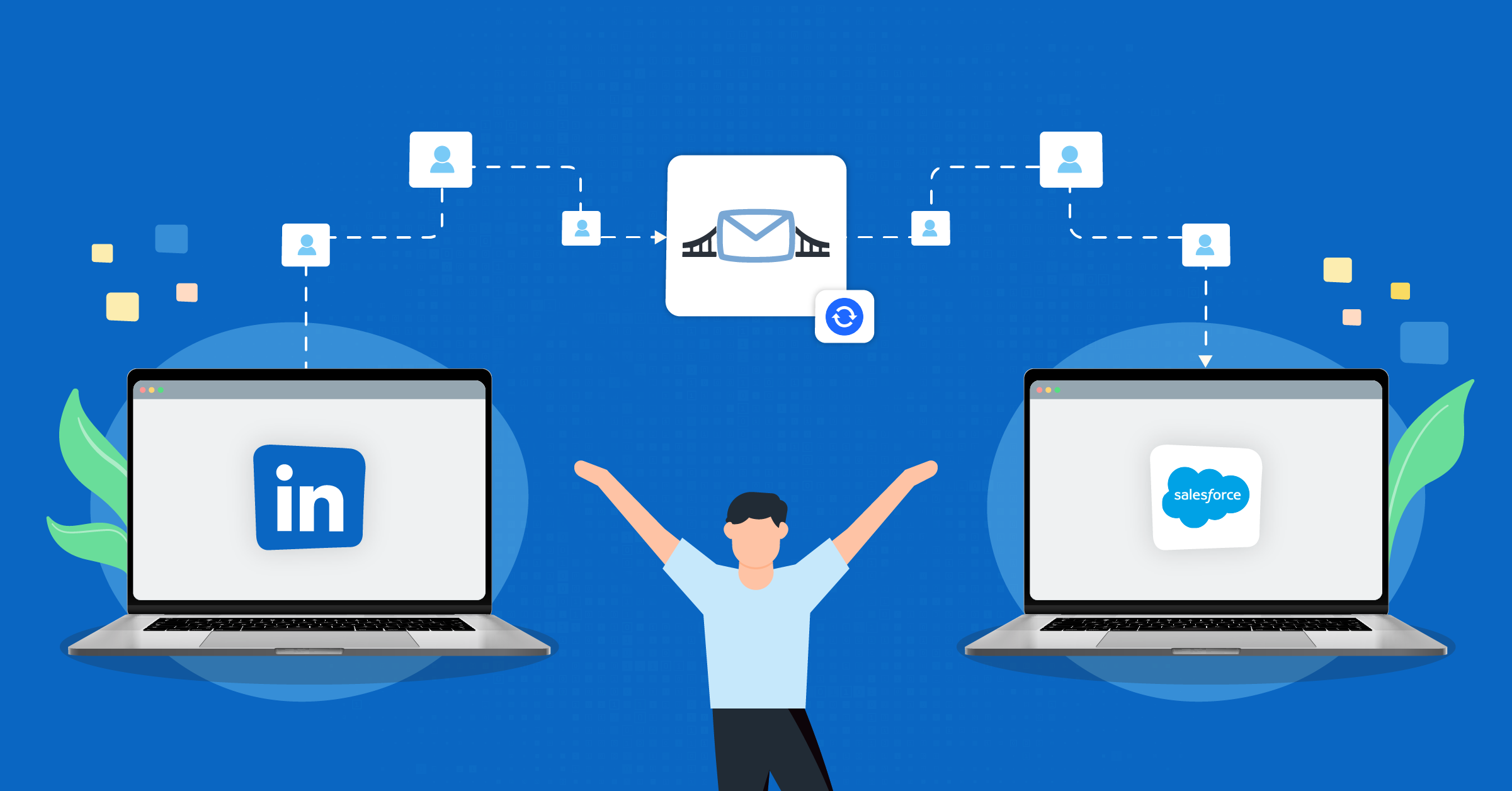 LinkedIn Lead Gen Forms have taken lead generation to the next level. Statistically, 40% of B2B marketers surveyed indicated LinkedIn as the most effective channel for driving high-quality leads. With an increasing quantity of high-quality leads filtering through, you need an appropriate CRM to handle and organize this volume.
Salesforce® is an industry-leading CRM software that has revolutionized how marketers cultivate business relationships. The foundation of Salesforce® is rooted in organization within a comprehensive lead management platform designed to handle all quantities of leads.
Separately, these platforms are valuable, but when integrating Salesforce® and LinkedIn, these platforms can significantly enhance conversion rates and all lead generation productivity. But how do you get your LinkedIn leads to Salesforce®?
With the help of LeadsBridge, let's run through how to connect LinkedIn to Salesforce® step by step.
How to set up a Linkedin Lead Gen Forms & Salesforce® integration through LeadsBridge
Before you start building a bridge, it is important to ensure you are starting at the correct location. Firstly, you need to log in to your LeadsBridge account. If you don't have it, you can easily create one for free. Then, head over to the left sidebar, click on Bridges and you'll be taken to the "Bridges" section of your account. Then click the Create a new Bridge button and you'll be taken to the first step of the bridge creation.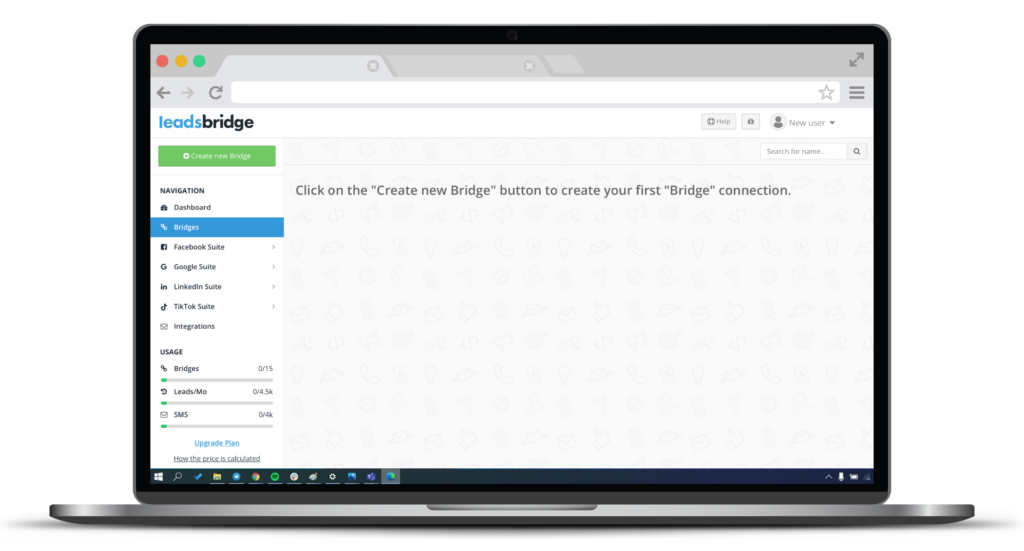 Step 1: Set up your Source and Destination
Choose LinkedIn Lead Gen Forms as the source for your bridge
Choose Salesforce® as the destination
Choose a name for your bridge (this will only be visible inside LeadsBridge)
You may add labels to help you identify your bridge later
Click on the "Continue" button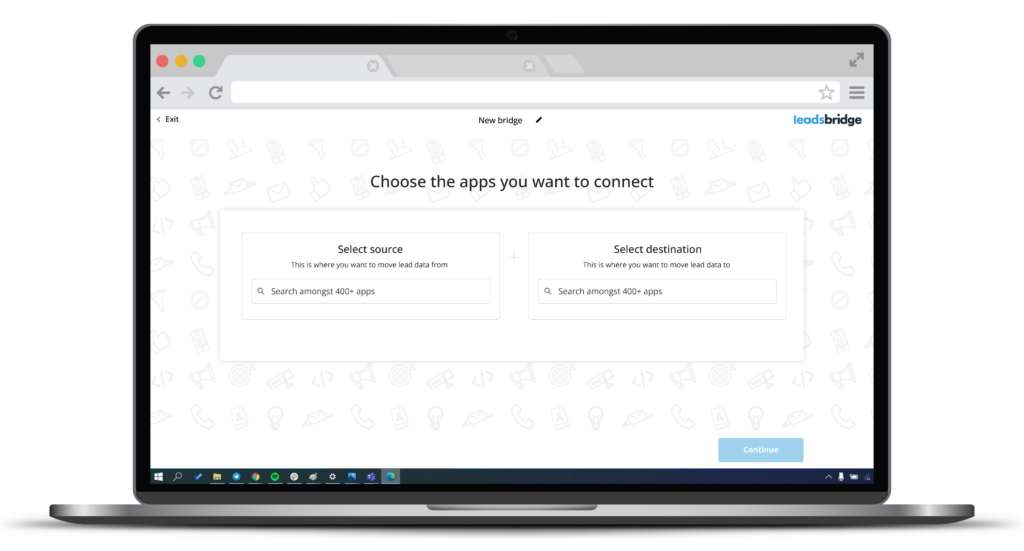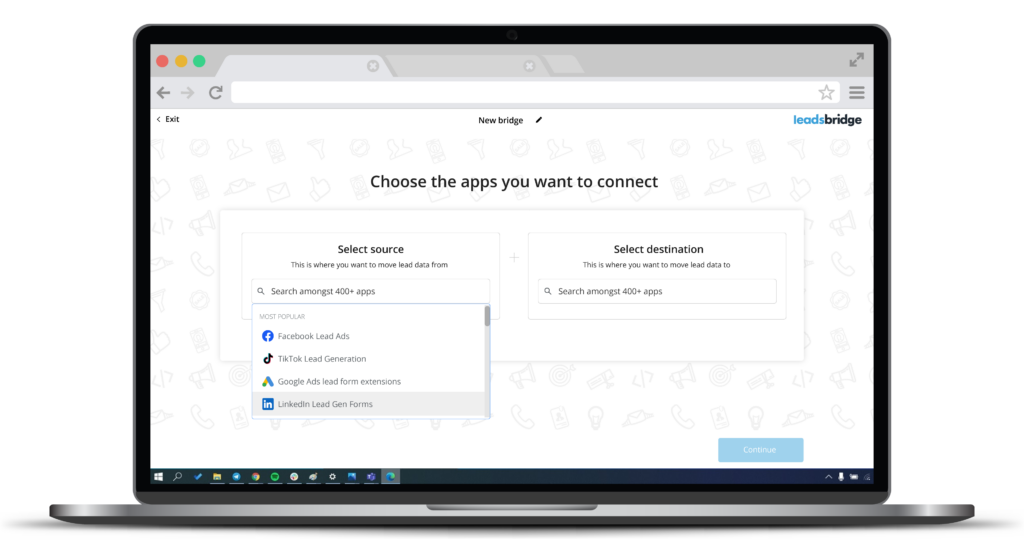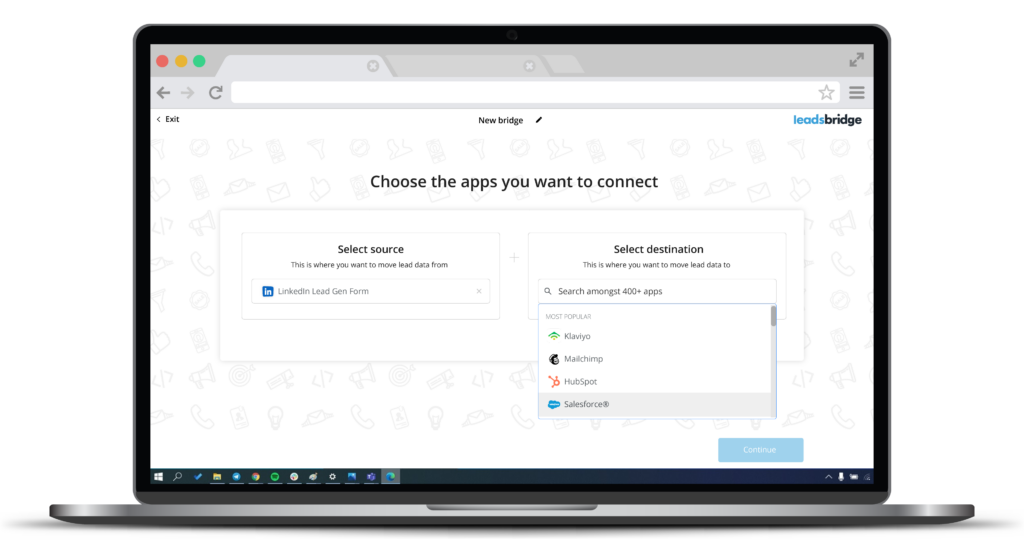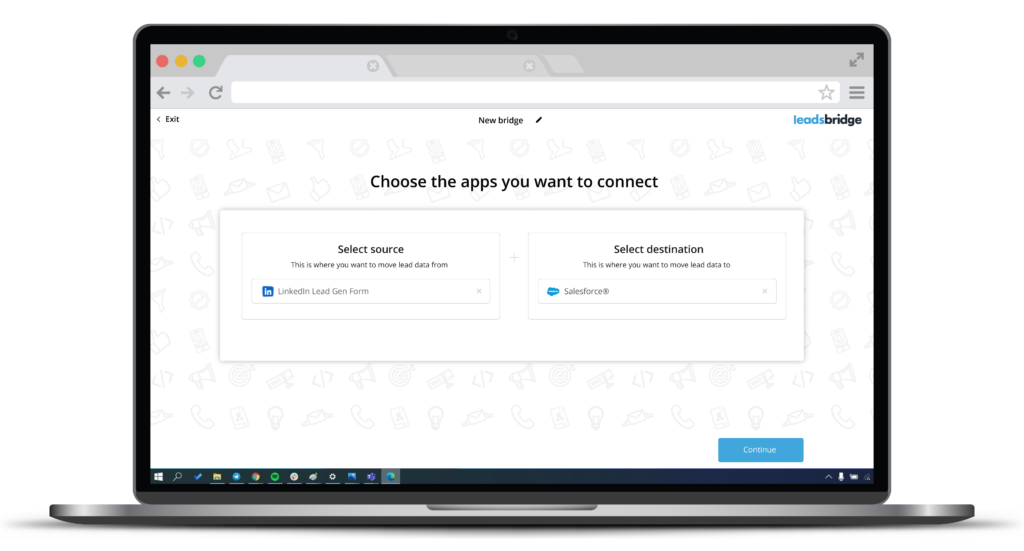 Step 2: Connect your LinkedIn and Salesforce® accounts to LeadsBridge
Select the LinkedIn Advertiser Account, Ad Account, and Lead Gen Form from the dropdown and select the account you'd like to use. Make sure to authorize LinkedIn Lead Gen Forms to connect with LeadsBridge. Once you'll see the success message, click on the "Continue" button.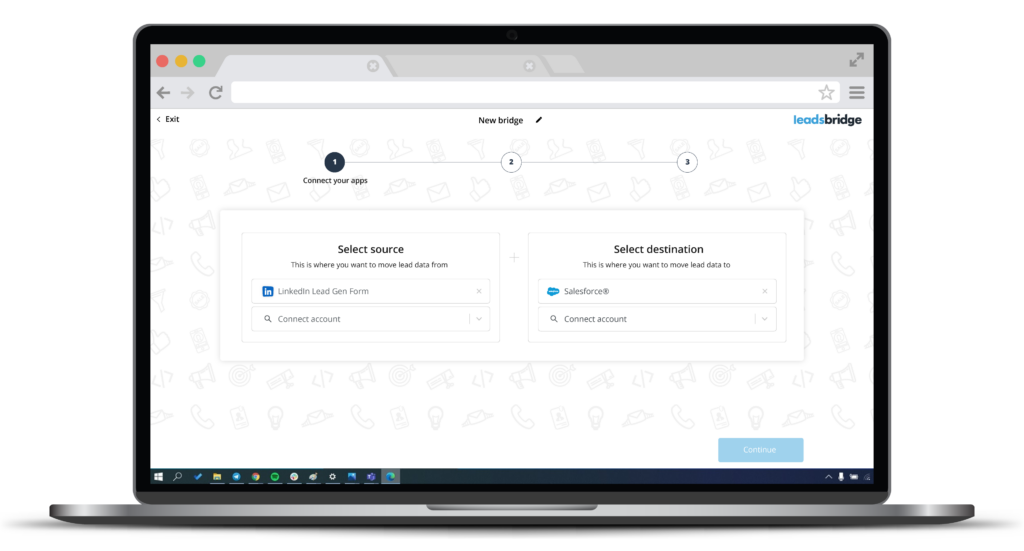 Do the same with your Salesforce® account, and allow LeadsBridge to access your Salesforce® information. Once done, click on "Continue".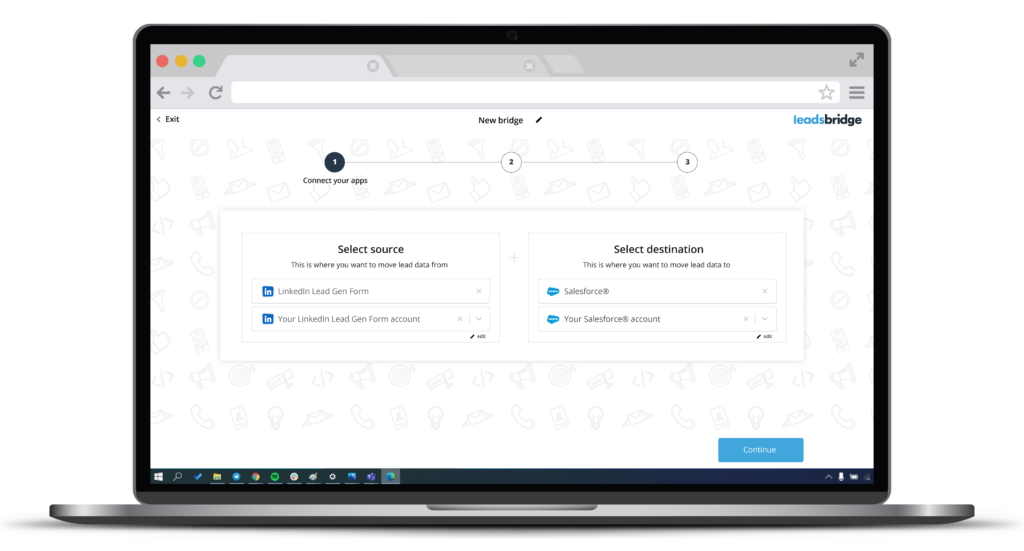 Step 3: Fields Mapping
At this point in your journey, you'll be able to map your source information with your destination fields. On this page, you'll see a field name with the destination integration's logo at the top, which indicates the name of the field on Salesforce®. Underneath the field name. You will see a box where you can add information you'd like to send.
Check each of the Salesforce® fields available
Match the information you wish to pass along from LinkedIn Lead Gen Forms
You may type the information manually and pass them as a static value
Use the functions to customize information–reformatting dates, times, or modifying text, and phone numbers
You may also leave the field's box blank if you don't want to send any information through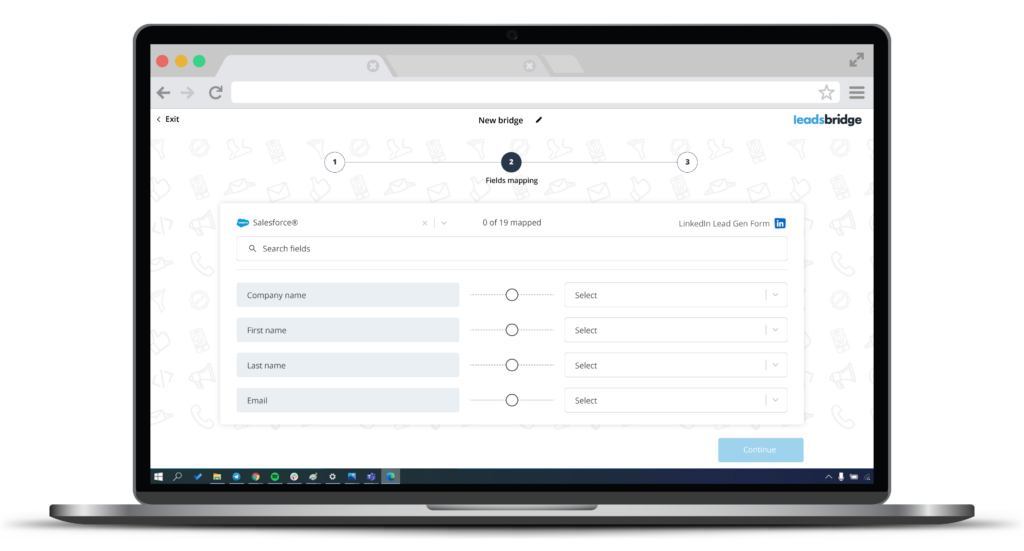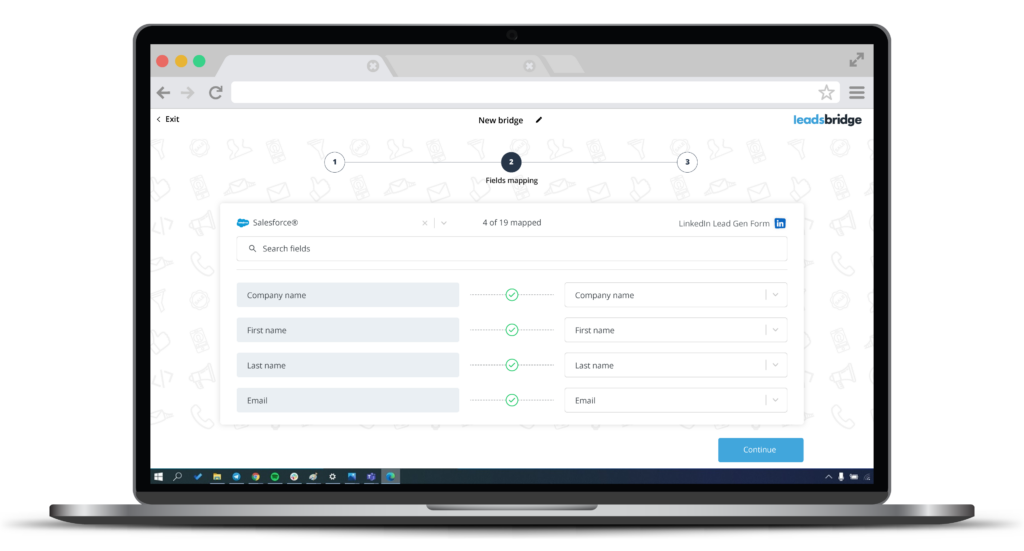 Step 4: Test
In this final step, you'll be able to send a lead from LeadsBridge to test if the configuration works properly.
Click "Test Connection Now"
To create a new test lead, fill in the required information when prompted
Click on "Run Test"
If you did everything correctly, you will receive a success message, which means your lead was synced successfully and the integration is ready
Click "Save & Publish" to save your settings and activate your bridge
After completing all five steps, you will receive a success message confirming that your bridge is active.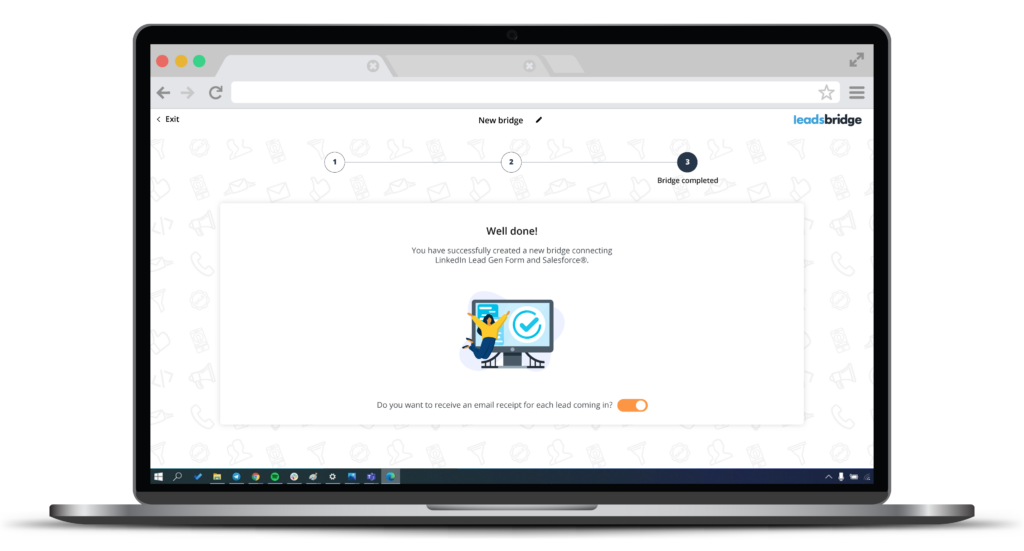 If you'd like to test the connection, you don't need to start a campaign. Simply, follow these steps and register yourself through your Ad preview. If you have any other questions or need help configuring your bridge from LinkedIn Lead Gen Forms to Salesforce® with LeadsBridge, do not hesitate to contact our Support or check out either one of these two directional guides: Guide 1 (create LinkedIn ads), Guide 2 (create a LinkedIn advertising account).
Benefits of using LeadsBridge
So why LeadsBridge? Why not Import leads from LinkedIn to Salesforce® with the CRM's native integration capabilities?
Simply put, LeadsBridge is a more cost-efficient, easy-to-use platform that can help augment the transition of leads directly into Salesforce®, saving you time, organizational efforts, and helping you convert as many leads as possible.
LeadsBridge maximizes the capabilities of both platforms and can help you avoid allocating additional resources to ineffective marketing campaigns and lead-generation efforts.
By sending LinkedIn leads to Salesforce® with the power of LeadsBridge, you can accomplish the lead generation goal of every business by creating a reliable stream of high-quality leads that can fully convert.
Final thoughts
LinkedIn Lead Gen Forms and Salesforce® are powerful lead generation and lead management tools on their own, but when coupled together with LeadsBridge, the two industry giants are maximized in terms of cost efficiency and conversion rate, two areas imperative for operating at scale and increasing ROI.
If you're looking for an effective solution for better management of your lead data, then start using LeadsBridge today and experience the benefits for yourself!
Discover the LinkedIn Lead Gen Forms and Salesforce® integration powered by LeadsBridge and make the most out of your lead generation campaigns.