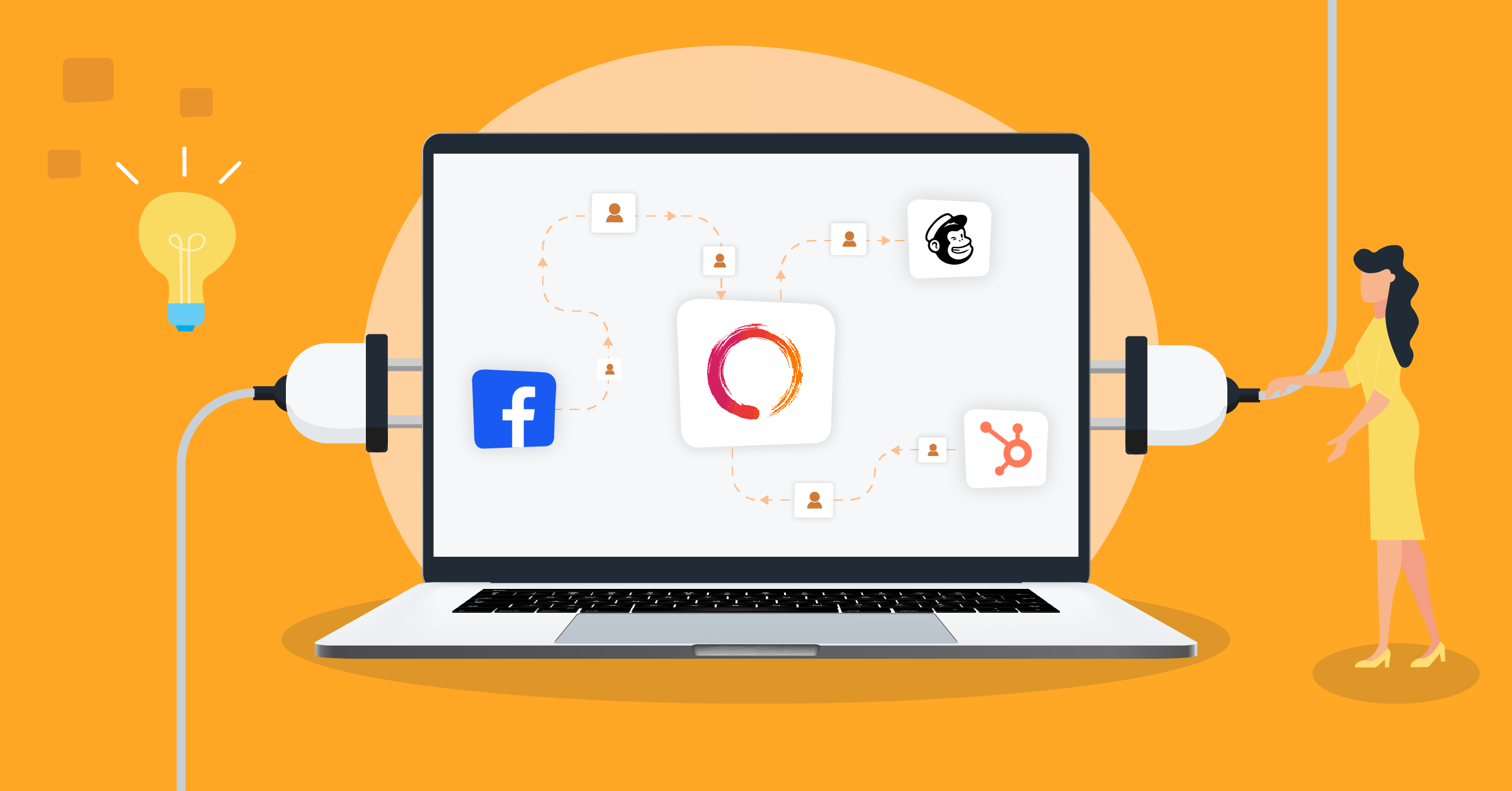 The Mindbody app is one the most popular management and marketing software applications available on the market today. This system is dedicated to offering health and wellness companies usable solutions that simplify their operational activities.
There is a plethora of integrations available for MindBody, such as a Facebook and Mindbody connection, that can help businesses to streamline their workflows.
Throughout this article, you will discover the value of Mindbody app, the benefits of its features and the integrations that are best suited with the software.
Mindbody Overview
Created in 2001, Mindbody is a software tool intended to aid health and wellness businesses manage their client scheduling and general operations. Offering its own point-of-sale, scheduling and reporting features, MindBody enables you to take complete control of your activity.
With an advanced marketing suite, you can run automated campaigns across a range of social channels that make it easier for clients to find and book your services.
Having amassed a client base of approximately 58,000 small and medium sized businesses, Mindbody has become one of go-to software solutions that exists within the wellness sector.
The Mindbody business app has ranked in first position of the Top 12 Club Management Softwares by Finances Online, with an overall user satisfaction score of 93%.
What does the Mindbody app offer?
The Mindbody app affords businesses the opportunity to place a greater focus on management of client relationships, sales and marketing by offering robust and sophisticated software.
Using this free application, clients can browse health and wellness businesses, explore services and book appointments. With search features that can be defined by service type, location and business name, it has never been easier for prospective customers to discover your company.
From here, leads can save you as a favorite within the app, simplifying the appointment scheduling process and keeping your offering in the forefront of their mind.
Mindbody marketing features
The marketing features of the Mindbody business app are designed to help you attract new clients, increase the frequency of their visits, regain lost customers, improve word-of mouth-marketing and acquire feedback.
This tool consists of two specific sections.
The first section is focused on customer acquisition, and is carried out within the Mindbody app and website. This attracting of prospects is facilitated by the following;
1. Mindbody App and Web
This feature enables you to gain greater exposure and increase brand awareness. By listing your business on the MindBody consumer website, Mindbody.io, you can make it as easy as possible for clients to discover and book your services via the MindBody app.
2. Promoted Intro Offers
The promoted intro offers feature is a tool that aids the promotion of your business to potential customers. It is a native integration with Facebook and Instagram that enables you to enhance your online presence on these platforms.
Using this feature, you can put forward offers as means of attracting new leads, retain existing clients and keep them coming back for more long into the future.
3. Partner Network
The Mindbody partner network gives you the chance to increase the visibility of your brand on search and social media networks, including Google and Peerfit.
By establishing a presence on these platforms, you can drive greater volumes of targeted traffic to your booking system, enticing them to undertake direct action with persuasive call-to-action buttons.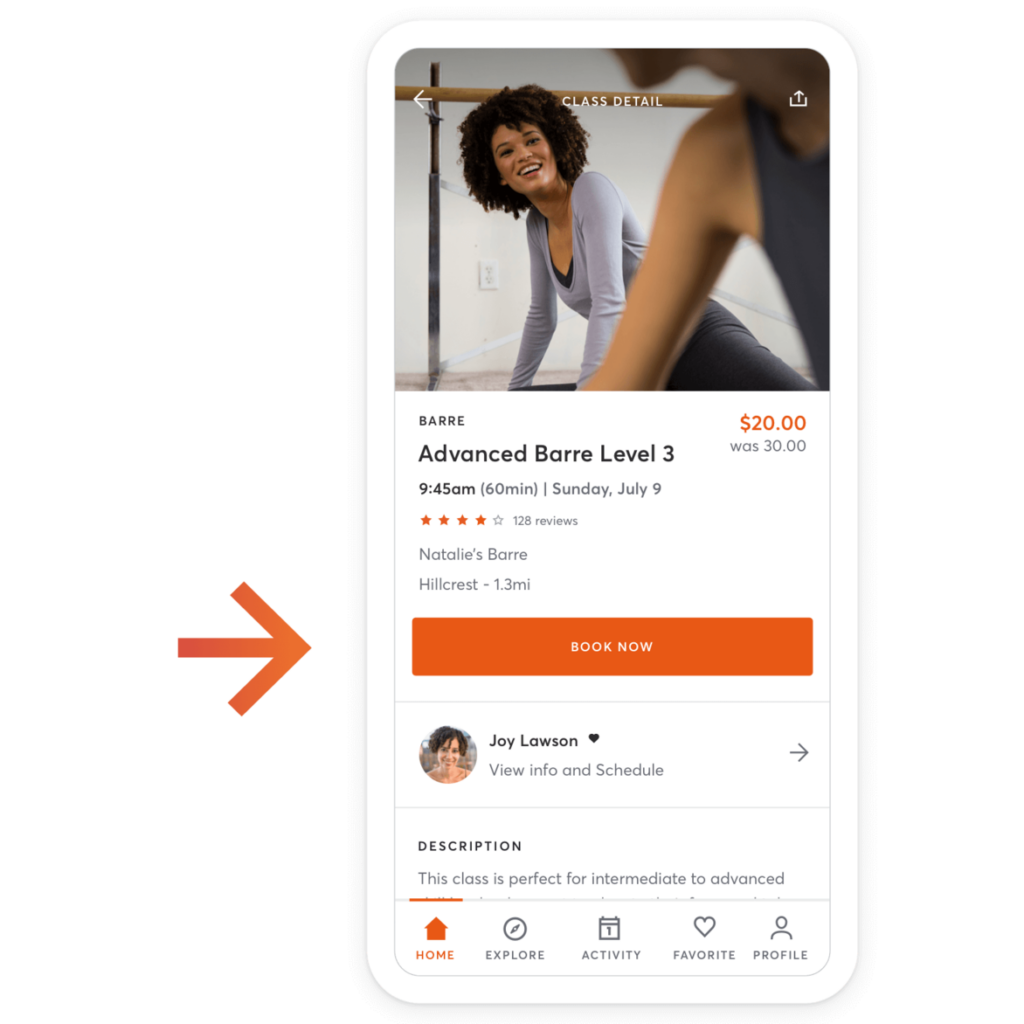 4. Dynamic Pricing
The Dynamic Pricing tool allows you to offer the perfect price at a specific time in order to successfully attract your targeted leads.
This pricing feature can be particularly advantageous when used to fill open spaces available for classes.
The minimum and maximum price can be set according to your own specifications.
The second section of the Mindbody marketing features is designed to bring about customer retention, which is carried out through the following;
5. Automations and Campaigns
The automation and campaigns feature enables you to re-engage lost customers and retain existing ones through branded emails and SMS.
These communications are designed using templates, meaning you can schedule and automate the delivery of these messages based on specific criteria.
This feature is useful when sharing important updates and announcements, such as holiday promotions, new product/service launches or upcoming events.
6. Contact lists
Mindbody contact lists make it possible to build segmented audiences that update in real-time. This is done in accordance with a customer's interaction with your messages, their satisfaction and their visit history.
This feature allows you to manage both your static and smart lists, as well as establish new ones.
7. Mindbody Reviews, Referrals, and Feedback
This Mindbody feature is designed to enhance your collection of customer feedback from sources including Google, your website and active social media channels.
For example, you can request customers to tell you more about their perception of your business and review this feedback in order to improve your services.
In addition, this feature increases referrals for your business, as you can directly reward users who make a recommendation to their family and friends.
Additional Mindbody app features
Online booking & scheduling with Mindbody
One of the most prominent features associated with Mindbody is its comprehensive yet easy-to-use booking and scheduling system.
This allows clients to create appointments with personal trainers, beauty therapists and other professionals within the health and wellness sector.
This can be done via the Mindbody app, branded web tools or social media.
As soon as a client books a session or cancels one, Mindbody automatically updates your schedule.
You can view and manage your schedule from a dashboard (as shown above) and see exactly who is registered for which classes, their respective membership plans, and outstanding balance.
You can also set a specific class size, as well as establish a waiting list that allows clients to be notified when a space becomes available in their preferred classes.
Point of Sale (POS) system
The Mindbody app offers a POS system that offers a host of benefits, such as simplified payments, recurring payment establishment and credit card processing.
This point of sale feature enables your business to easily process credit card payments, either via your website or using the branded app. This can be used with the aid of a card reader, a mobile POS reader, a mobile barcode scanner, a thermal receipt printer and a cash drawer.
You can store a client's card information, making the creation of recurring payments easier for regular customers.
Client tools
Mindbody provides both a customer-side and a client-side app. This means that customers can easily book and manage their appointments using their own devices, viewing payments, checking their activity history and redeeming reward points or gift cards.
As a business, you can access your client's profile and create personalized experience. This may be the scheduling of alerts and notifications of upcoming appointments or sending birthday wishes.
Staff Resources
One of the most convenient facets of the Mindbody tool is its staff management capabilities. This allows you to view your business operations on a more granular level.
Mindbody makes it possible to ascertain the amount of hours worked by each staff member, calculate their pay and commissions, as well as distribute rewards through the MindBody payroll processing feature.
You can also monitor staff performances by generating their individual sales reports.
Reports
The Mindbody app offers a robust reporting tool that allows you to keep track of your operational activity, including the work input of your entire team. You can generate over 100+ reports to optimize your tracking and report analysis.
These include sales reports, payment processing reports, client reports, staff reports, inventory reports and many more.
This reporting feature gives you the opportunity to make better informed decisions that allow you to achieve greater performances through actionable insights into customer trends and preferences.
Automation
The Mindbody app offers a thorough automation feature designed to help you save time on the completion of manual tasks.
This feature is an advanced drip campaign platform you can use to maintain client communication throughout the entirety of the sales cycle. This can be done by automating the delivery of emails and text messages to clients, depending on their preferences.
You have the authority to select the recipients of each automation, design all promotional emails and choose the intervals at which they are sent. Every time a new client that matches the pre-set criteria enters the database, they will be automatically enrolled to receive these communications.
How to use Mindbody for personal trainers
For personal trainers in particular, you can expose yourself to a wealth of benefits by utilizing the comprehensive Mindbody all-in-one personal training software.
This system gives you the opportunity to foster strong client relationships by delivering a totally personalized experience based upon their activity patterns and preferences. By doing so, you can increase your customer satisfaction and boost retention levels.
Moreover, you can coordinate your schedules with clients in order to offer a seamless booking experience. The Mindbody personal training allows you to post your schedule in all places that clients make their appointments, be it on the website, social media or through the MindBody business app. This makes your personal training services accessible and visible to all existing and potential clients.
You can modernize your lead management by tracking visits, nurturing leads and acquiring conversions. By using Mindbody for personal trainers, you can decipher where to focus your acquisition efforts as the software predicts which leads require attention. This means you can market more effectively, more often.
Mindbody Integrations and add-ons
Mindbody allows you to integrate third-party apps in order to attract more customers and effectively nurture them using targeted ad campaigns.
At LeadsBridge, we offer various integrations that can be used in tandem with Mindbody.
Below are some examples of our most popular connections;
1. Mindbody and Facebook
LeadsBridge offers a broad range of Mindbody Facebook integrations that you can use to target and generate qualified leads for your health and wellness business.
Learn more about how to use Mindbody with Facebook Ads here.
These integrations include the following;
Mindbody and Facebook Lead Ads
An integration of Facebook Lead Ads with Mindbody provides you with the opportunity to garner greater leads, as you are exposed to the vast audience that comprises the Facebook platform.
People simply click your Facebook ad and are presented with a pre-populated form featuring their Facebook contact information. This form is then submitted to you directly.
By using customer data from within Mindbody CRM, and optimizing the configurations on Facebook Lead Ads, you can carry out campaigns that reach users with an interest in your business and high conversion likelihood.
Mindbody and Facebook Custom Audiences
The Facebook Custom Audience feature enables your business to precisely segment and target your customers. This is a valuable tool to take advantage of as you can advertise to both existing and potential customers at every stage of the funnel.
Using the demographic data of existing clients within your Mindbody CRM, you can create 'lookalike' profiles of Facebook users that share similarities with your current buyers, allowing you to target a whole new range of leads. This data includes age, location and interests.
Mindbody and Facebook Conversions API
The Conversions API can help you to accurately measure your advertising performance and attribution across the full scope of the customer journey. This can help your business to gain a deeper understanding of the impact of your digital advertising, both online and offline.
When used in conjunction with Mindbody, automated, real-time lead data sharing will be enabled. Although Facebook does have data about its users, your Mindbody CRM contains all of your customer's details.
Therefore, you can leverage this information to build better-targeted ads, according to a customer's place within the funnel, and increase sales.
Mindbody and Facebook Custom Audiences
Within Facebook lead ads, you can choose the delivery option for your lead generation campaign.
Conversion Leads affords you the opportunity to optimize your Facebook ads to increase the quality of your leads. This is done by displaying your ads to prospects within your audience that are most likely to become customers.
By connecting Facebook Conversion Leads with your Mindbody CRM, you will be able to use information from this system to reach higher-quality leads that exist within your audience.
Discover more about how to streamline your data management process with a Mindbody and Facebook Conversion Leads integration here.
2. Mindbody and email marketing software
With LeadsBridge, you can integrate your Mindbody app with email marketing software such as MailChimp or Activecampaign.
3. Mindbody and CRM's
LeadsBridge helps to connect your Mindbody app to your preferred CRMs, including HubSpot or Zoho CRM.
Mindbody app: The pros and cons
Like all other apps available on the market, Mindbody has its own unique advantages and disadvantages.
Advantages
Mindbody gives you the opportunity to complete operational tasks from your smartphone, via an app dedicated solely to health and wellness business owners.
This software is consistently updated, offering more seamless experiences for users.
Mindbody offers a wide variety of flexible subscription plans and options that can be tailored to suit any business size and objective.
With an enhanced customer service system, users of the Mindbody app can receive quality custom service should they experience any issues.
Disadvantages
Some customers have reported experiencing a delay while refreshing during check-in, which can cause frustration.
Business owners have experienced difficulties modifying/deleting client information, as well as correcting any mistakes that may have occurred during data inputting.
Mindbody alternatives
Mindbody is one of the popular appointment scheduling and marketing software for the wellness industry. However, there are other software available for the same industry.
If you don't love Mindbody, you can try other alternatives that better suit your needs.
Below are top five alternatives worth considering;
1. Zen Planner
Zen Planner is an appointment scheduling software developed for the wellness niche, such as the gyms, yoga studios and fitness studios.
Although Zen planner is not as comprehensive as Mindbody, it serves as a good alternative with features like easy billing, stored customer data, online check-in and integration with third-party apps such as email marketing platforms.
It also allows you to track member's attendance and performance with a robust analytics system.
2. Virtualgym
Virtualgym is specifically designed for coaches, personal trainers and fitness clubs to help them manage daily work processes. Initially, it had major features like workout and nutritional plans, but has recently added scheduling and management services to its roster.
You can use it to boost client engagement and promote your fitness club brand.
The app allows third-party integrations with your favorite software. It has an automated online payment system to help you accept various payment methods such as cash and debit cards.
3. 10to8
10to8 is a cloud-based appointment and booking app like MindBody. It has staff management features, sales reporting, and payment processing features and an excellent communication system.
With this, you can create branded appointment reminder messages and send them to clients through their email address, text, slack or chat features on 10to8 dashboards. Clients can reply to messages directly to change or cancel their appointments.
4. TeamUp
Teamup is an online booking system specifically created for the fitness business. It has a lot of features such as class scheduling, membership management, marketing, payment processing, and reporting.
The sign up feature helps clients to register and also makes payment. It allows third-party app integration with email marketing platforms such as MailChimp, Infusionsoft, and ActiveCampaign. You also have the opportunity to analyze customer behavior and target potential customers.
5. Square appointments
Square Appointments is an appointment and booking software for the service industry. With the app, clients can book appointments online through another booking website.
You can embed a widget on your website to take clients directly to the booking site. You can integrate the app with Google calendar and other third-party apps. Other features include light inventory management, sales reporting, automatic appointment reminders via text or email.
Mindbody recommendations for potential users
This health and wellness app will help you manage, market and boost your health and wellness business and marketing productivity.
MindBody allows you to offer a branded mobile app to your customers, which is easy to establish and use for both clients and staff.
As well as this, Mindbody offers premium on-boarding packages that can help your business handle any manual work and tailor the software to your company's needs.
By connecting Mindbody to your CRM, marketing automation platforms or alternative lead sources using LeadsBridge, you can boost your lead generation capabilities and drive conversions.
Final thoughts
The Mindbody app goes beyond scheduling sessions or appointments for business, it can revolutionize your business management and marketing.
By exposing your wellness business to potential clients of over 3.5 million users, you can increase the sale of membership plans and track overall performances.Learn more about how to connect Mindbody to Facebook through our platform or request a demo.