When it comes to running Facebook Ads campaigns with specific Custom Audiences, large companies have access to a tremendous amount of data stored in their CRM to analyse to spot behavioral trends and identify different segments of leads and customers.
Each different segment can be addressed with a campaign that triggers the right buying impulses, at the right time.
However, today many Marketing Departments still operate by uploading CSV files on Facebook to create the Custom Audiences, but in order to really take advantage of the available data and running effective retargeting campaigns, timing and accuracy are key.
Information must flow freely from the CRM database to the Facebook Ads Manager, and that can be a problem, especially for large companies with strong hierarchic environments and several Managers whose responsibilities often overlap.
In this article are presented 5 ways large companies can benefit from Custom Audiences Sync despite their structural challenges.
1.Create your campaigns faster by avoiding manual work.
To develop a strong retargeting strategy, a close collaboration among several departments is required. From the Marketing department who runs the campaigns, to the Sales people and the Customer Support who qualify the leads, to the Data Analyst who spots behavioral trends.
From approvals to sharing information, coordinating the work among departments already takes a lot of effort.
This leaves little room, if none at all, for repetitive, manual work.
Since effective retargeting campaigns depend entirely upon constantly updated CSV files, they need to be sync on the Facebook Ads Manager quite often. The best way to avoid the manual upload is through marketing automation.
By having the CRM sync with the Facebook Manager account, as soon as a new subscriber enters a particular CRM segmentation or reach a certain stage opportunity in the buying cycle, the information is updated automatically in the Custom Audience on Facebook.
Once a bridge is set, it won't require further operations, by keeping the work flowing and collaboration between departments efficient.
2.Create instant retargeting campaigns with updated CA
Everybody knows that to really build a retargeting strategy that grows sales, not only the Custom Audiences must be uploaded fast, but they constantly need to be updated with the latest data.
In the situation of omni-channel retailers such as Adidas or Nike, for example, the database of leads, customers and segments is rearranged by the minute.
If the Custom Audiences are updated once or twice a week, if some of the leads become customers, as long as they stay in the same CA, they keep receiving ads as if they were still leads. This can result into a considerable loss of efficiency of the marketing message, as well as a misuse of the Marketing budget.
To maximise precision, it is better to update the audiences more frequently. Ideally, three of four times a day.
This task is impossible to be carried out manually. Not only it is overwhelming, but oftentimes – as said earlier – overlapping responsibilities between CRM Managers and Advertising Planner would add an extra layer of friction in the process.
The best way to maintain a high quality shopping experience and increase profit margin, is by having the Custom Audiences updated as often as every 6 hours with the latest information from the database.
3.Reduce the possibility of data points mismatch.
There is another aspect of retargeting campaigns that is often not considered, and that is the need to upload the customers information precisely and flawlessly in the format that Facebook requires.
Creating a CSV file manually requires gathering the data, sorting them out in the proper columns, extract the file and then upload it on Facebook, although some CRM like f.e. Hubspot have the native option to easily extract the CSV ready to be uploaded.
The task of sorting the files correctly is not trivial. It's not possible to mistakenly put rows instead of columns, or separate values with commas instead of semicolon. The file format needs to be consistent, and the margin for error is close to zero.
To decrease significantly the mismatching rate, it is better to access the data straight from their value's fields in the CRM through an API script.
By enables companies to increase matching rate precision, the API script function is to keep the Custom Audiences clean all the time for effective retargeting campaigns.
4.Keep your ads' relevance score high.
Sometimes, in order to maximize the efficiency and quality of retargeting campaigns, instead of addressing specific segments of customers, advertisers can work the opposite way by excluding certain Custom Audiences.
For example, when creating retargeting campaigns for the website visitors, it's possible to tell Facebook to exclude all of the email contacts of those who have already completed a purchase and have been registered in the CRM. This technique is implemented by copying a snippet of code (pixel) on the website page confirming the transaction.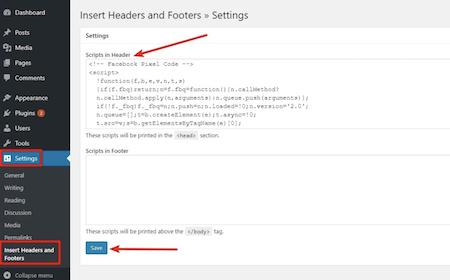 This helps to show ads to people who visited the website but are not registered in the CRM, and avoid flooding customers who have already converted with further ads, keeping the Relevance Score high.
The Relevance Score is an indicator of the ad performance. Usually, a higher score is associated with lower overall costs and more reach per dollar spent.
In other words, having strong Relevance Scores helps advertisers to enjoy more efficient ads distribution and lower costs.
5.Keep your LTV based Lookalike Audiences relevant.
Lookalike audiences are one of Facebook's targeting options. They are audiences that share similar traits and interests to customers or leads who already had some kind of interaction with a business, and they can lead to a growth in sales by 15%.
Implementing Lookalike Audiences in retargeting campaigns has become even more lucrative as Facebook recently released a new version to target potential buyers in terms of LTV (LifeTime Value).
By providing Facebook with information about the ideal client in terms of spent over time, instead of the usual identifier such as name, email and phone number, it is possible to reach a more qualitative audience.
Again, for all the reasons already listed above, it's important that Lookalike Audiences are regularly and automatically updated to be relevant and effective.
Conclusion
In conclusion, companies with rich databases and profiled customers can take real advantage of retargeting campaigns, increasing profit margin and providing a better shopping experience to their customers.
However, the scale of operations required to manage the advertising campaigns is too large to be carried manually by individuals, among several departments. Therefore, marketing automation becomes an essential component of the company's retargeting success.
Crack the Facebook Ads Success CODE
Download this free book and discover 30 easy strategies to boost your Ads overnight, learned managing over 400 milion in media spending.
Insert below your name and email address to get access to the ebook