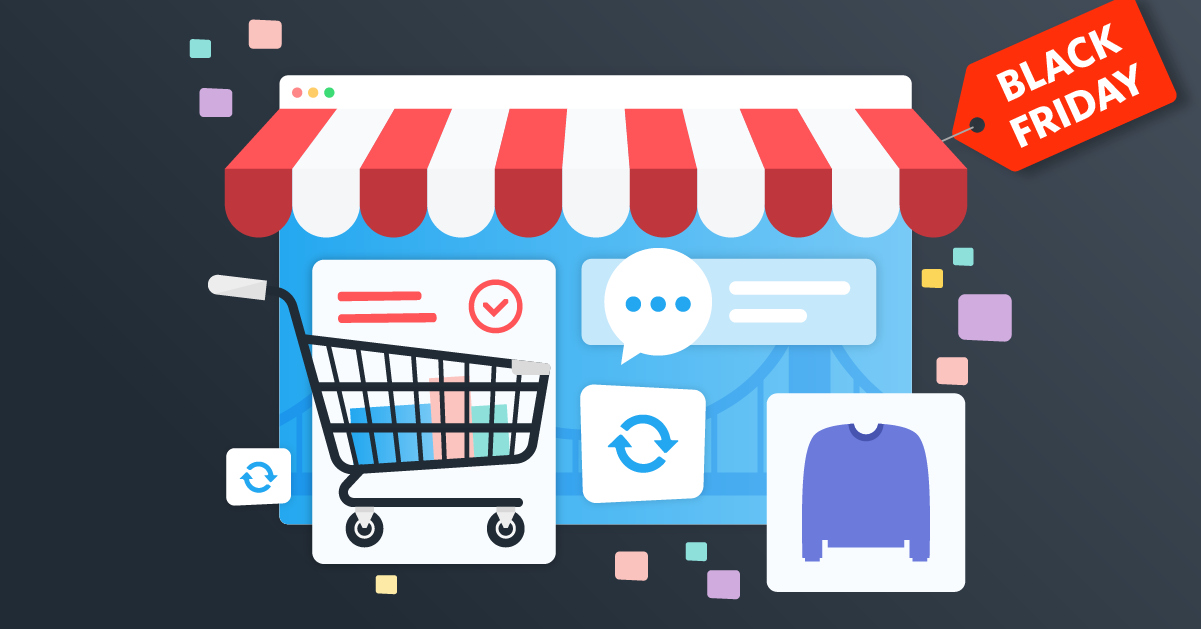 Black Friday is almost here, which means that the Black Friday e-commerce shopping frenzy has already started its countdown. Year after year, the Black Friday e-commerce craze gets bigger and bigger, showing no signs of slowing down.
This is a big day for shoppers and businesses alike, but for businesses specifically, it's a little bit more difficult. There's a lot of preparation that goes into hosting these massive sales that we see online, and if anything goes wrong, then a business can lose out on a ton of sales.
Black Friday shoppers spent a total of $14 billion online in 2020, increasing the previous year's figure by $5 billion. These days, shoppers are in a spending mood, and it would be a shame for any business to miss out.
Today, we're going to go over everything that you need to know for Black Friday e-commerce shopping so that you can avoid any mishaps when the big day finally gets here.
Black Friday e-commerce
For e-commerce, sales and strategies are a little different than the traditional methods of brick-and-mortar shops. Instead of foot traffic increase, we're talking about website traffic. If one tiny thing goes wrong in your e-commerce store, it's not as simple as switching to a different cash register. You have to be prepared.
Since more and more people are shopping almost exclusively online, it's good to have a plan well in advance. The reason a plan is so important is that online shopping makes up a significant portion of Black Friday sales.
No matter what industry you're in, people will look online for the best deals. It's faster and far more convenient to browse the web instead of driving from place to place. With that said, it's a good idea to come up with a Black Friday e-commerce strategy.
Black Friday ecommerce strategy
Depending on the industry, there are a number of things a business can do to really nail its Black Friday e-commerce strategy. But strategy aside, there are a few things you need to know going into this.
Here's what you need to know:
Start strategizing months in advance
Many experts suggest you start planning your Black Friday e-commerce strategy at least 6 months in advance. While that may seem like a long time, you never know what can happen between when you start and when Black Friday arrives.
In general, CPM for Facebook and other advertising platforms can be high. But, especially around Black Friday, it gets really tough. The best strategy would be to set aside a decent budget, especially for advertising for Black Friday e-commerce.
Budgets need to be higher
The best strategy for the Black Friday e-commerce budget is to budget on the higher end. Black Friday is a huge opportunity for sales and profits, so if there's any time to go over the normal budget, this is it.
Black Friday e-commerce ideas
Of course, the ideas listed above are just some general guidelines that anyone can follow. Those 3 points are what you can expect going into Black Friday e-commerce, but there are a few strategies that you can follow to get the edge going into the holiday season in general.
Check your website speeds
There's a lot of competition online. One factor that could make someone choose your website over another is how fast the website loads. With the potential massive increase in site traffic, site speed is a big deal.
Throughout the year, website speed is fairly important. After all, people shop online for convenience. If website speeds get in the way of them finding a good deal fast, then they might abandon your website altogether.
Improving your website speed might call for a simplification of design or a complete redesign. There are plenty of things that you can do to make your website speeds faster, so it's highly recommended that you look into those before Black Friday e-commerce really kicks off.
Make sure you're using the right platform
For Black Friday e-commerce, you want to make sure that you're using the right platform to host your website. Depending on your needs, there are plenty of options out there. One of the most popular, however, is Magento. Platforms like Magento can be extremely helpful, and will even send cart abandonment emails when a customer leaves their online shopping cart unattended for too long. Through LeadsBridge, you can integrate Magento with your favorite tools such as:
Magento integrations with Facebook Lead Ads
Magento integrations with Zoho CRM
Magento Integrations with ActiveCampaign
Whatever platform you use, you'll want to make sure it has everything you need. Is it customizable? Then perhaps you can make changes for Black Friday. Is it SEO optimized? Then maybe you can focus on some keywords to really draw in a crowd.
These questions and many more should be asked in the days leading up to Black Friday. That being said, it's best to be ahead of schedule when it comes to the biggest day for shopping each year.
Black Friday advertising ideas
1. Increase your ad spend
The first Black Friday advertising idea is to increase your advertising spend. According to a report, digital advertisers spend 3.1 times more on Black Friday on e-commerce channels than they did in the period leading up to Thanksgiving. This is because increasing your ad spend helps to generate more sales than usual.
2. Choose the right advertising channels
When it comes to Black Friday advertising, it is better to select the best advertising channels for your product. For example, search engines like Google and Bing offer opportunities to advertise to users who are already searching for such products. They are easier to convert. Social media platforms such as Facebook, Twitter, and LinkedIn have users with lower intent, but you can reach a wider demographic. So, choose the best channel to advertise your products.
3. Use retargeting ads
Retargeting ads are best for Black Friday. One good thing is that most advertising platforms have dynamic ad formats that allow you to add products from your store and retarget people who have shown interest. For example, you can use the new Facebook Conversion API to know people who have been to your website and match them with profiles on Facebook, then target them with retargeting ads that showed the product they viewed on your website. With Facebook Conversions API, you can use your CRM to understand the impact of your ads and track conversions. Below are popular LeadsBridge's Facebook Conversions API integrations.
Facebook Conversions integrations with Facebook Lead Ads
Facebook Conversions integrations with MailChimp
Facebook Conversions integrations with HubSpot
4. Plan and prepare your ads before time
The truth is, many people will be advertising their products and services on Black Friday. This will create a lot of competition. Hence, the reason you need to plan, prepare, and start your advertising before time. Communicate the offer to your audience days leading up to Black Friday.
Black Friday strategies for retailers
1. Create a gift guide
A gift guide is a way to showcase your e-commerce products. As the name implies, it guides users on the right product to buy as a gift for their loved ones. A gift guide can be a blog post summarising your products.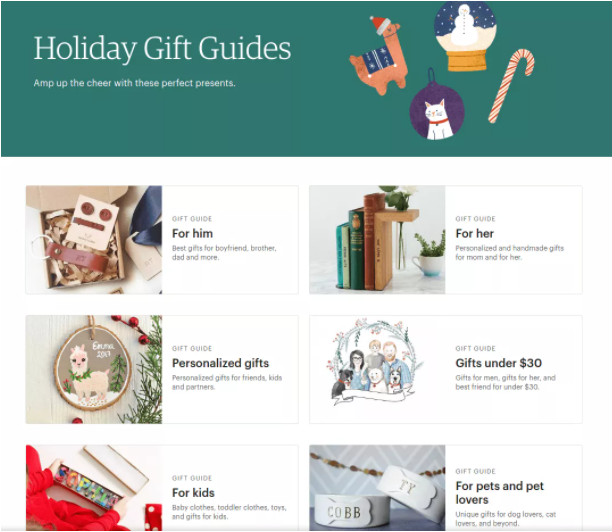 Source: Factory.dev
You can place the link or banner on your website homepage or other pages where users can easily see them. Email the gift guide to customers and prospects and encourage them to share it with friends and family before the holiday period. You can also share the link on your social media platforms too.
2. Extend your Black Friday sales to Cyber Monday
One of the best Black Friday strategies for retailers is not to stop the promotion on Black Friday, extending it to Cyber Monday to drive more customers and sales. In fact, you can start a little bit earlier before Black Friday.
3. Use your Email list to promote your products
Email marketing is one of the best ways to promote e-commerce products. Contacting your old customers and offering them a special discount on your product when they make purchases. Since they have bought from you before, it is likely they will buy again.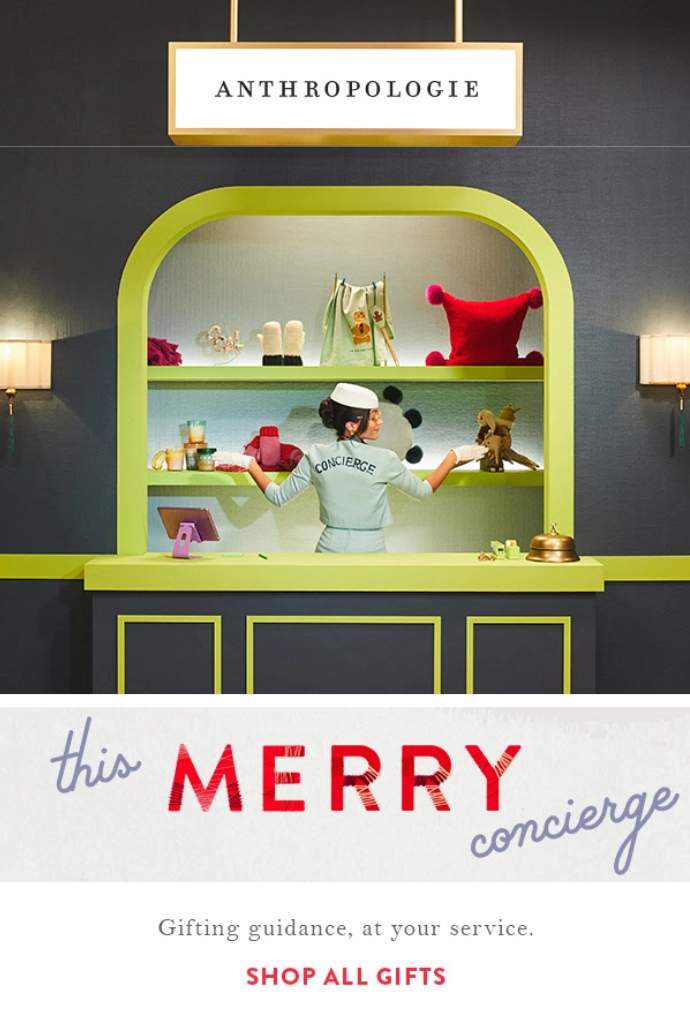 Source: Anthropologie
Secondly, send promotional emails to prospects. Ensure the product images in the emails are clickable so that once they click on them, it will lead them to the product pages where they can make purchases. Above is a good example from Anthropologie.
4. Use flash sales
Most e-commerce retailers have blanket offers for their prospects. For instance, imagine you only provide a 1% discount throughout the Black Friday period. It works, but you can drive more conversions by using flash sales. Flash sales are recurring discounts offered for a limited time. It works because it uses urgency and scarcity to get prospects to buy. Below is an example of a flash sale.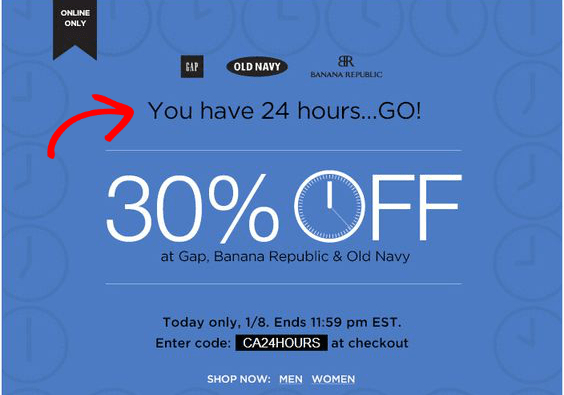 Source: Optinmonster
Black Friday best practices for retailers
1. Plan and prepare for the black Friday
The first Black Friday best practice for retailers is to plan and prepare for Black Friday before it comes. Black Friday is a day that comes with an endless stream of customers and higher order volumes. If you don't plan for it, it can be difficult to manage. Ensure that your website performance is top-notch. It should not be slow loading. Make sure your products are well arranged to make it easy for people to find what they need. Learn how to automate your e-commerce and sales workflow through LeadsBridge. Here is a post that shows you the best e-commerce tools for your business – The Complete Guide to Ecommerce Tools for Businesses.
2. Test and fix any bugs or website changes in advance
One of the worst mistakes an e-commerce retailer can make is making changes right before Black Friday. If you plan on making any changes whatsoever, it's best to do them months in advance so that you can be sure they work properly.
Another big issue is leaving potentially threatening bugs unfixed. If you are aware of any bug that can potentially prevent customers from experiencing your website and brand to the fullest, then it needs to be addressed.
3. Offer appealing deals to get more customers
On Black Friday, people are looking for appealing deals. They will come to your store searching for good deals. Therefore, get ready to provide outstanding and exclusive deals for your customers. Start by adding discounts to your products. Bundle products together and offer them at a discount. This will make your customers buy more from you. Find an example below.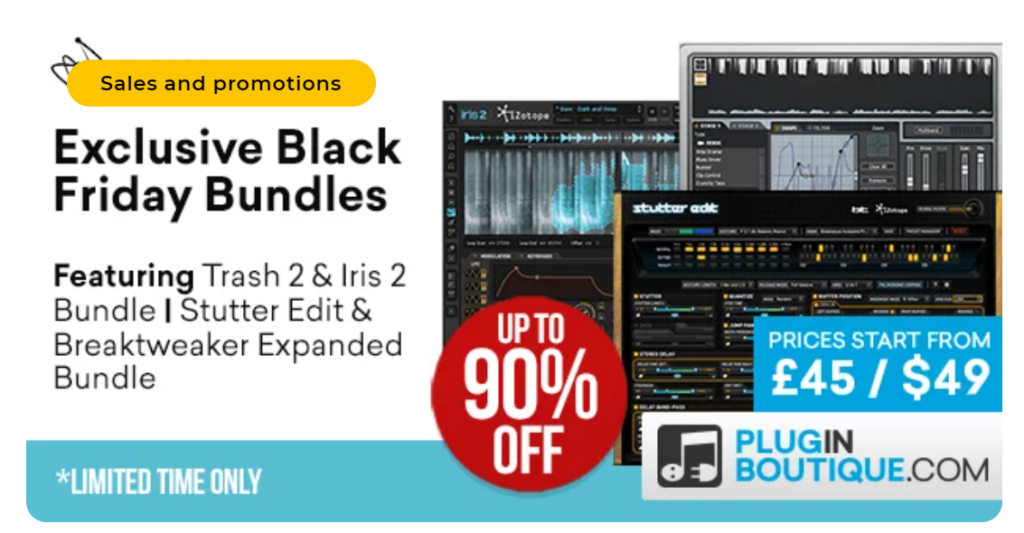 Source: Rekkerd.org
4. Create effective marketing strategies
The next Black Friday best practice you can implement as a retailer is to create an-all around marketing strategy for your e-commerce store. Start by using social media to enhance your presence. Use email marketing to attract more customers, etc.
5. Ensure your customer support are ready
Black Friday is a busy day and your customer support will be very busy too. Prospects and customers alike will have questions regarding your products. You need effective customer support on live chat, phone, and email.
6. Analyze your Black Friday activities
After all is said and done, it is time to check the Black Friday report to see how your store performed. See what worked and what didn't work, so you can improve in the upcoming season.
Black Friday marketing strategy
For marketing specifically, there are a number of strategies that, if done well, can produce some impressive results for Black Friday e-commerce.
Create a prospecting campaign
Prospecting campaigns are fueled by very large sets of robust data that highlight customer intent. The data is gathered from a number of sources including social media, online publishers, and advertising sites. This data is heavily analyzed to identify customers or 'prospects' that are most likely going to like your brand.
Using a campaign like this is common practice for a lot of businesses, but much like the other strategies during Black Friday e-commerce, the budget should be increased.
Audience retargeting
Again, retargeting is a major part of many marketing campaigns, but it's even more important for Black Friday e-commerce. The reason for this is because these customers are already familiar with your brand. They know exactly what to expect, and are less hesitant to buy again.
With all of those factors coming into play, if you throw in a good discount, they're the most likely to make a purchase.
Audience retargeting isn't as easy as simply finding people who have already bought from your e-commerce store and emailing them. It's all about timing and the right offer. There are plenty of tactics and strategies for this topic. You have to create custom audiences based on their preferences, site activity, and so on.
Using Facebook Custom Audiences and tying it to your CRM through LeadsBridge is by far the easiest and most effective way to retarget for Black Friday e-commerce. Find some of the integrations below.
Facebook Custom Audiences integration with Facebook Lead Ads
Facebook Custom Audiences integration with Salesforce
Facebook Custom Audiences integration with Freshsales
Omnichannel marketing
With Black Friday e-commerce, it's very important that you optimize your omnichannel marketing strategy. Omnichannel marketing should be the main focus of your Black Friday marketing strategy because you will want to reach as many people as possible in order to really capitalize on the opportunity.
Conclusions and takeaways
With Black Friday always on the minds of e-commerce shops, it's easy to understand why that day is so important. There are many tactics and strategies that have been incredibly successful for some businesses, but not so much for others. The key is to give yourself plenty of time to test them out for yourself.
In fact, giving yourself plenty of time to plan is a common theme with any Black Friday e-commerce strategy or plan. A successful Black Friday campaign needs to be set up months in advance, and rock-solid when the day comes.
Another common theme when it comes to Black Friday e-commerce is raising budgets. This makes a lot of sense when you consider that businesses can increase their profits on that day by double, triple, or even more. The more time (and money) spent in preparation, the bigger the potential outcome. Discover all the LeadsBridge integrations for e-commerce business here.