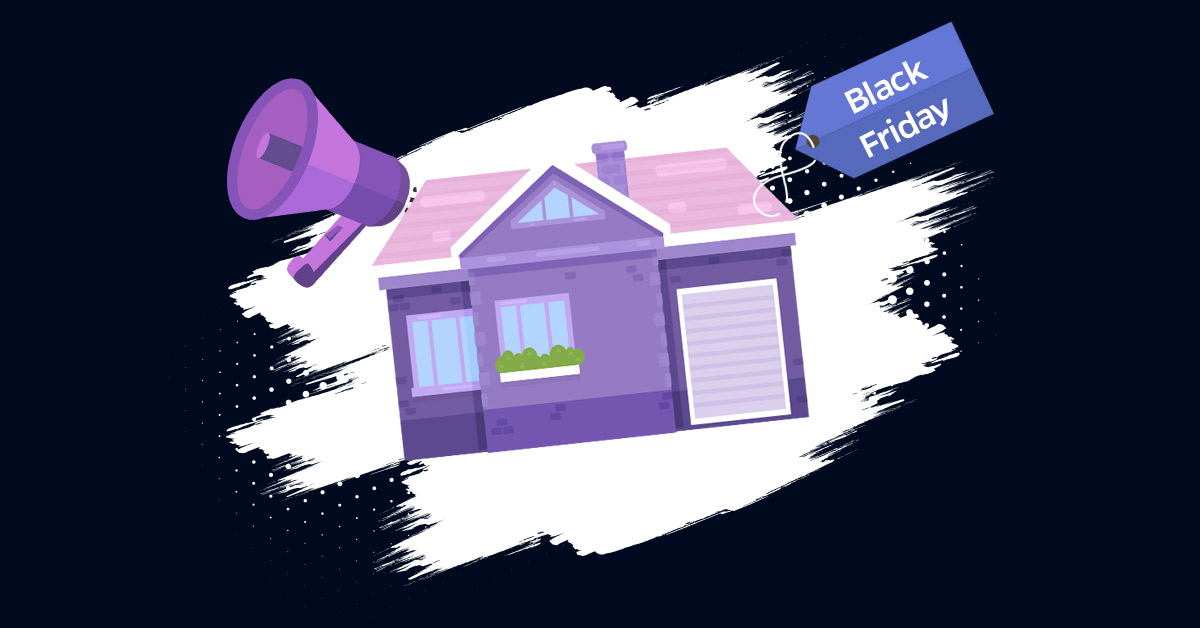 Black Friday is a popular day in November, specifically, the last Friday in November where retailers offer incredible discounts to get people to buy.
It is the biggest shopping day of the year all over the world and it marks the beginning of the holiday season that starts on Black Friday and ends on Cyber Monday.
According to research, 30 percent of annual retails sales occur between Black Friday and Christmas.
Retail marketers started Black Friday after World War II. It, however, gained more ground in the 1980s when it was known as a national big bargain day. Various online and brick and mortar stores have hosted different bargains on the said day.
How big is Black Friday?
Black Friday is a big day for marketers online and offline. According to research, US Black Friday Online Sales Climbed from $1.93 Billion in 2013 to $7.4 Billion in 2019.  This is an enormous revenue year over the year.
In addition to that, customers are expected to spend 20 percent more in 2020.  This means despite the COVID pandemic that has made many brands feel the financial fallout, there is a ray of hope. In fact, 2020 is set to be better than in previous years.
What if your real estate business could benefit from the huge sum of money spent on Black Friday?
Below is a US consumers' bar chart on the attitudes of people towards Black Friday by Statista.
In the graph above, you can clearly see that people have a positive attitude towards Black Friday.
Sure, you are wondering what Black Friday has to do with the real estate business. Black Friday for real estate businesses is the perfect opportunity to sell properties to buyers. Although buying or selling a home may not be the top priority on a traditional holiday shopping schedule, you could still find people who will look for deals at this time of the year.
Why will anyone want to buy or sell houses on Black Friday? Most Black Friday for real estate sales happens because:
People use Black Friday as an opportunity to search for houses to buy.
Most people do not like to miss out on Black Friday for real estate deals. They want to get the best deals they can get.
Black Friday for real estate is becoming a well-established tradition for people looking to sell and buy houses.
What are the benefits of taking part in Black Friday as a Real estate business?
Benefits of Black Friday for Real Estate businesses
Black Friday for real estate will help you get qualified clients who are really interested in buying or selling houses.
Taking an advantage of Black Friday for your real estate business can set people in the buying mood, so you don't have to do much marketing to generate sales.
Selling houses is easier during Black Friday as a real estate agent because people are already looking forward to deals and they know most deals are genuine during this period.
Black Friday for real estate business is a great opportunity to create brand awareness and also build credibility.
Now you know the benefits of Black Friday for real estate businesses. The question is, how do you maximize the Black Friday for your real estate business?
Below are 4 ways you can get more out of Black Friday for your real estate business.
4 Ways to Maximize Black Friday for your Real Estate Business
1. Offer Discount prices
Black Friday deals are synonymous with Discounts. Therefore, the first thing people who are looking to buy houses on Black Friday searches for is the discounted price. Offering substantial discounts on homes, condos, rentals and commercial properties will entice prospective clients to buy. You can even go as low as 5% under market value to entice them to buy. The discount will give your prospective clients the nudge they need to sign the dotted lines.
Besides offering a discount on the prices of properties, you can also offer discounts on your agent's commission to encourage more sales. This will enable your prospective clients to use the discounts as part of the money to buy other things, such as furniture for the home.
One great example of a real estate company that did this is Casaktua.
They put up about 4,000 properties for sale with discounts as high as 75%. This includes flats, chalets, penthouses, or studios on offer at average prices. They also offer about 30% on garages, storerooms, land sites, and warehouses. They made it available for buyers until the 31 of December.
2.  Display exquisite pictures of the property
The second way you can get more sales from Black Friday as a real estate business is to show exquisite pictures of the property to prospective buyers. A study revealed that top-notch photos can make a house sell 32% faster than a house with low quality or average pictures.
One key to turn house hunters into buyers is the pictures of the property. Although you can use several tools to take photos of the home by yourself, it is better to use the services of a professional photographer. The photographer will help you take great pictures in readiness for Black Friday for real estate sales.
First impression matters. The picture of the property will draw buyers to book a viewing. Once they see the house, they will make their decision. Ensure the images you post represent what is on the ground. Ensure the image shows attractive parts of the property such as a fantastic and spacious kitchen, manicured garden, the beautiful parking lot, etc. These additions will help to boost the home viewing and sell the home quickly.
Ensure your photos are arranged in a way that takes buyers on a tour of the home, from the entrance of the house to the back door.
Below is an example of a home listing photos from Carter Home taken by a professional real estate photographer.
And this one…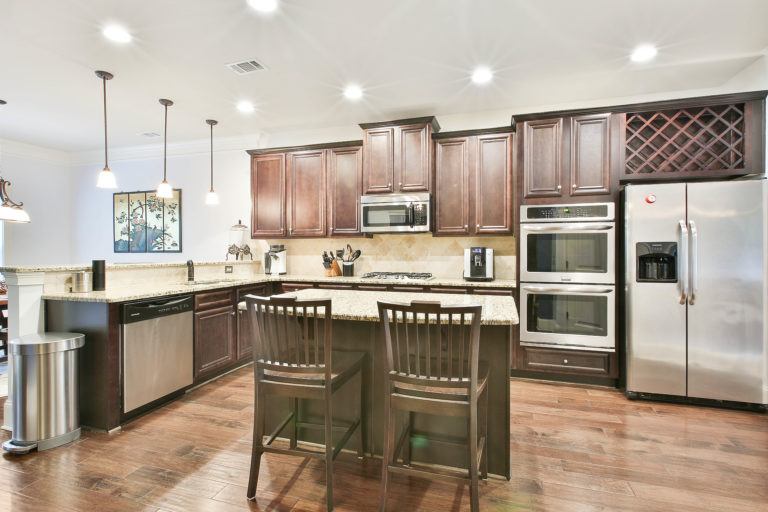 3.   Capture the story of the home
The third way you can get more sales on Black Friday as a real estate business is to tell the story of the home you want to sell.
Real estate storytelling is a strategic marketing process that combines text, video, email, branding elements, and social media posts to tell special stories about properties. Stories engage the emotion of potential buyers as they start to imagine themselves living in the house. They create an image of how life will look like in the home and its environments. This is why you need to create authentic stories around the properties you want to sell on Black Friday.
This includes stories that show how unique the property is, the landscaping, stunning hardwood floors, and other features of the house that will entice buyers to want to get it.
You will be surprised at how prospects will fall in love with your properties and will want to buy it.
Find an example of a story well told by a real estate agency – Mountain & sky below:
The story above showcases a house with historical background and the major highlights.
4.   Offer insane incentives
Last but not the least ways you can get more sales during Black Friday for real estate business is to offer incentives. First, you could offer to pay the points lenders charge to secure a lower interest on mortgages. This is relevant because most home buyers use mortgages to purchase homes. This will help them to get the best interest rate available. Secondly, you can pay closing costs and pre-closing costs. These are fees charged by the lender, title company, inspectors etc, to close a sale. In most cases, sellers pay these fees. You can relieve them by paying off some of the costs as incentives. Another incentive is providing upgrades and repair credits. You can decide to carry out major upgrades in popular areas like the kitchen and bathroom.
If you are looking for creative ideas that are out of the box, you can offer incentives such as TV screens, stoves, dryers, washers, and furniture to further entice prospective buyers to make purchases. Prospective buyers will love the thought of buying a home with almost everything they need and that fits the place well.
However, ensure that the items you are offering are in line with the lender guidelines.
Conclusion
Black Friday is one of the biggest days in the year where lots of sales are made. It is more common for eCommerce and other businesses than real estate, but as a real estate agent, you can also participate to sell more of your properties. You can give prospective buyers discounts to entice them to buy, provide a great photo of the house to showcase its beauty, create a story around the house and also offer incentives to draw them to make purchases.
The question is, are you ready for Black Friday for Real estate business?