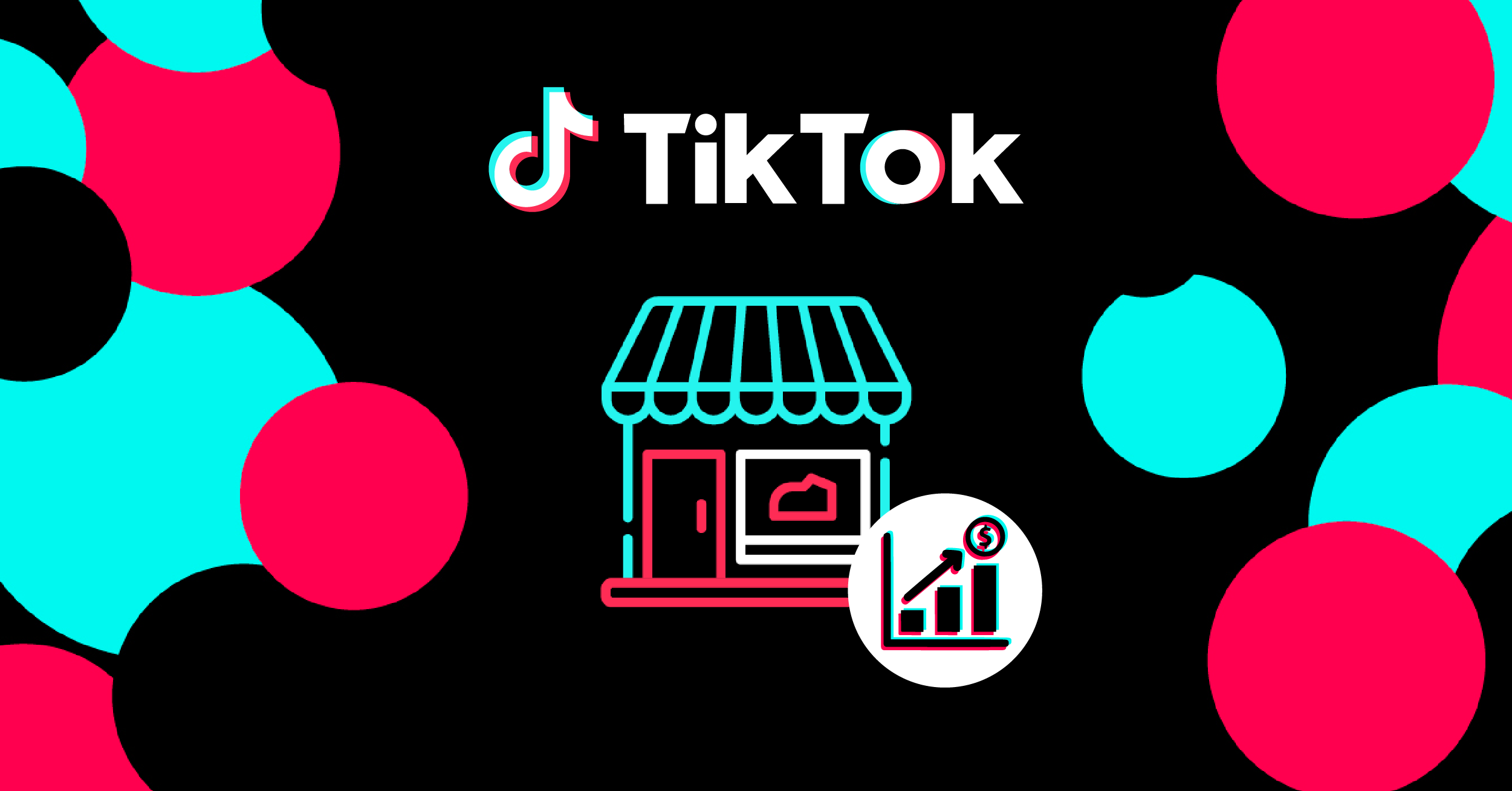 Small businesses should constantly be on the lookout for new ways to connect with their target audience. Standing out means keeping the attention of consumers on the platforms where they choose to hang out – and there are new platforms popping up all the time.
TikTok is one of the latest social media channels to cause a stir, providing a place for brands and influencers to share short, fun video clips with their followers.
Here's how you can use TikTok to build brand awareness and grow your TikTok small business account.
Why Use TikTok for Small Business?
Today, TikTok has more than one billion users across the globe. The user base is skewed towards the younger generations, with 63% of users under 30, making it the perfect place to reach a Gen Z audience.
While the platform is best known for its viral short videos, dances, and challenges, plenty of people use it to discover new brands. In fact, 74% of users say that TikTok for small business inspired them to find out more about a product, and 67% said that it inspired them to shop even when they weren't planning to do so. Hashtags relating to small businesses have billions of views – #smallbusiness alone has 44.5 billion views – and TikTok for Small Business has a number of features that allow businesses to promote themselves in a variety of ways, including ads, interactive polls, and hashtag challenges.
How to Use TikTok to Grow Your Business
If you're ready to spark TikTok business ideas to reach more people and increase brand awareness, here's how you can get started.
1. Build a Lead Generation Strategy
Social media is a great place to generate fresh leads. You can reach a wide range of people and funnel them into your sales cycle to nurture a relationship. When posting clips to TikTok for small business, encourage viewers to become subscribers and sign up to your email list. To do this, you can offer an incentive or a link to your newsletter in your bio. Make the process seamless by using the LeadsBridge integration with TikTok Lead Generation to serve in-platform signup forms and collect valuable customer data.
Here are some of our available integrations for TikTok Lead Generation:
Tiktok Lead Generation and Facebook Custom Audiences integration
TikTok Lead Generation and Hubspot integration
TikTok Lead Generation and Gmail integration
TikTok Lead Generation and Mailchimp integration
2. Share Your Brand Story
Stories connect customers and brands. Despite the digital age we're living in, consumers still crave meaningful connections with the brands they buy from. Even better, stories are the driving force behind successful TikTok small business video ideas, but you only have a few seconds to capture the attention of your audience.
Get creative with your brand story to build trust and increase awareness – authenticity is key. You might share your brand story through:
Interviews with team members
Clips of the materials or ingredients you use
Short, snappy explainer videos
TikTok:
3. Partner with Creatives and Influencers
There are more than 106,000 influencers worldwide on TikTok – that's a lot of people power. These accounts already have established and trusted followings, which means teaming up with them can simultaneously increase your reach and transfer trust to your brand.
TikTok's built-in Creator Marketplace gives you access to a diverse pool of content creators and influencers that you can choose to work with. Make sure you select accounts that have a similar audience to yours or a new audience you'd like to tap into.
It's important to remember that you don't have to work with influencers with millions of followers and a massive price tag to succeed at TikTok for small business. Instead, opt for what are known as micro-influencers: accounts with smaller but far more niche followings.
TikTok:
4. Use TikTok Ads
It's no surprise that TikTok has its own ad campaign tool, like every other social media channel. Setting up ads will expand your reach and help you target your ideal customer in a fairly inexpensive way (you don't need to spend money on videographers to create polished content).
You can get very specific with your targeting to bring your TikTok business ideas to life through powerful filters like age, gender, location, and interests. Leadsbridge's TikTok custom audiences feature is coming soon to help you reach customers on TikTok who have already engaged with your brand elsewhere. Sign up now to start using it when it's released.
There are a number of different ad types to work with depending on your goals, including:
In-feed ads
Branded hashtags
Top view ads
Branded effects
Brand takeovers
5. Start a Hashtag Challenge
Hashtag challenges are a TikTok favorite and one of the most popular TikTok business ideas since they encourage users to interact and engage with your brand. You challenge others to make and post a specific type of content under a designated hashtag. It could be a dance, a recipe, or an exercise challenge that gets your followers involved and spreads the word about your brand.
User-generated content like this is a great way to reach new people and connect with your audience while also collecting a library of content you can use in other marketing campaigns. Ideally, you want to choose a relevant challenge that's associated with your brand, product, or service for best results. Italian photo company PhotoSi encouraged followers to share TikToks that recreated old family photos
TikTok:
6. Make How-To Videos
Educating followers is a great way to showcase your expertise and boost your authority in your industry, and how-to videos are the easiest way to do this. Pick a pain point your audience might have and show them how they can relieve it with a fun step-by-step video or through a hack they might otherwise not have known.
The more creative and useful your how-to videos are, the more likely they are to be shared, copied, and engaged with.
TikTok:
7. Share Case Studies and Testimonials
Let your customers do the talking. Create short TikTok videos that share results you've generated for customers, or get them to share their story either in words or video format. With Wave video's AI video generator, you can easily convert text to video to create more engaging customizable content.
This boosts your brand with social proof and can give on-the-fence consumers the nudge they need to check out your products further and even make a purchase. Case studies and testimonials also establish trust and credibility.
8. Show Before and After Shots
Before and after videos are particularly popular on TikTok's short-form video format because they showcase quick wins that your customers can achieve for themselves.
Show what someone's life or business was like before they used your product or service and what it looks like after. For example, you might show a customer's face before and after using your makeup product, or you might show a before and after of someone using your digital project planner to organize their work-life balance.
9. Go Behind-the-Scenes
TikTok is one of the rawest and most authentic channels out there, and to genuinely connect with viewers you need to give them a backstage view of your brand.
This will help differentiate you from competitors who are simply showing polished versions of their brand. Instead, share footage from the office, capture your failures on video, and show viewers how you got to where you are to establish a human connection and help potential customers relate to you.
Grow Your Small Business with TikTok for Brands
TikTok is one of the most popular social media platforms today, especially among younger audiences. Meet your audience where they're already hanging out and create a genuine connection with them through authentic videos, behind-the-scenes insights, and creative content.
Level up your efforts by leveraging TikTok lead generation to get the most qualified leads and encourage viewers to engage with your brand, and take advantage of LeadsBridges' TikTok Custom Audiences feature to reach and retarget the right customers. Discover the multiple LeadsBridge integrations for TikTok here.