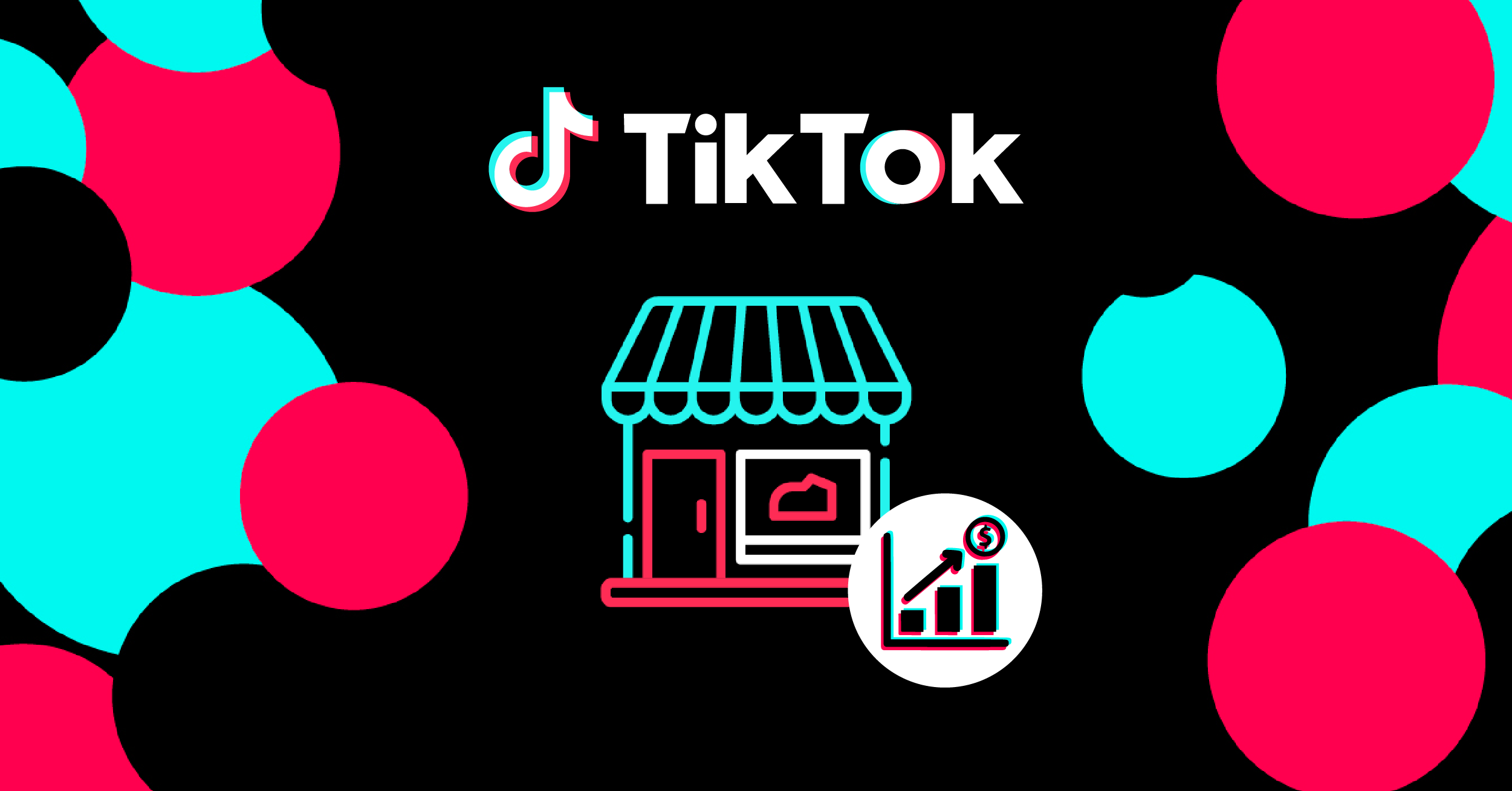 Establishing your small business is no easy feat in today's marketplace. With a teaming landscape of entrepreneurs and companies vying to stake their claim on limited consumer attention, it can be a challenge to set your brand apart from the competition.
One of the most fail-safe ways to approach establishing your presence is to create a space for your business in a location that your target audience resides. Namely, TikTok has become one of the fastest growing platforms for creating brand identity and fostering customer loyalty.
Throughout this article, you will discover the value of this social platform as an advertising vessel, as well as how to grow and develop your TikTok small business account to drive conversions.
The value of TikTok
With a staggering monthly usership of over one billion users, TikTok has become synonymous with social marketing and establishing a brand presence online.
The platform's vast audience offers businesses a prime opportunity to differentiate themselves from competitors and attract target audience intrigue using creative, shareable video content.
TikTok allows businesses to garner heightened exposure by offering a centralized ad manager system, enabling the acquisition of new leads, the retention of existing customers and the implementation of scalable brand recognition strategies.
How TikTok helps businesses
Although the platform is widely known for its comedic videos and viral challenges, TikTok has quickly become a valuable source of inspiration for users in search of new businesses with a unique selling point.
67% of users admitted that TikTok inspires them to shop, regardless of whether they had any initial purchasing intention when navigating the app. When you consider this figure in conjunction with the platform's average daily usership of 30.8 million, the potential sales opportunity for your business becomes abundantly clear.
However, you may now be asking, is TikTok good for small business?Currently, the hashtag #smallbusiness has acquired 86.3 billion views, solidifying the platform's position as a viable launch pad for your brand. This demonstrated search intent, partnered with its comprehensive marketing features, makes establishing a TikTok small business account a non-negotiable factor of your lead generation strategy.
TikTok tips for small businesses
Having established that TikTok offers infinite potential for generating customer intrigue and building an engaged following, you can now focus your efforts on how you will leverage your originality in order to stand out amongst competitors.
Let's take a closer look at these nine suggestions for conquering the algorithm;
1. Build a Lead Generation Strategy
Social media is a breeding ground for interested leads, meaning that this advertising component requires an actionable and scalable lead generation strategy. Intriguing content enables you to transform momentary user interest into a prospect that steadily moves along the sales funnel.
When curating video content to publish on your TikTok small business account, remember that you must encourage viewers to further interact with your brand in some form, be it subscribing to your newsletter or signing up to the emailing list. Incentives, including offers of an introductory discount or free shipping, can be an effective way to encourage these actions.
With LeadsBridge, you can simplify this process as our integrations with TikTok Lead Generation help to serve in-platform signup forms and collect valuable customer data.
The following our some of our most popular integrations for TikTok Lead Generation;
2. Share your brand story
Despite the fast pace and revolving door of the digital age we are living in, consumers still crave meaningful connections with the brands they buy from. The value of a product is enhanced by the story that surrounds it, and a deeper insight into those who have created it.
Businesses have reported a substantial 30% increase in conversions after implementing storytelling in their marketing. Not only does this give way to a more well-rounded view of your offering, but it develops a relationship of trust between your business and its end user. Therefore, adopting video content that highlights your brand's origin and value is an important factor in TikTok marketing for small businesses.
Brand storytelling can include;
Interviews with team members about why they love the business
Short explainer videos on how your product is made
Videos of customers using your product or receiving your service
3. Partner with creatives and influencers
There are more than 50,000 credible influencers on TikTok, who possess a following greater than one thousand. These accounts have established a trusted fan base and hold demonstrated power of influence over customer decision making. Therefore, engaging in partnerships with these creators can increase your reach, strengthen brand awareness and drive conversions.
TikTok's built-in Creator Marketplace grants access to a diverse pool of content creators and influencers that you can team-up with for specific campaigns. When selecting which creators to connect with, it is imperative to consider the similarities between their existing audience and your targeted one.
Additionally, not all influencers need to boast a following of millions in order to be effective in generating campaign results. Micro-influencers can be extremely beneficial to your lead generation as they typically have a niche following of loyal users who genuinely value their opinion.
4. Use TikTok ads
Unsurprisingly, TikTok offers its own ad campaign tool much like every other popular social media channel. Implementing these ads can help to expand your reach and target your ideal audience in a relatively inexpensive manner.
Specific targeting filters, including age, gender, location and interests, enable you to bring your advertising goals to fruition as your content can be viewed by the correct audience.
Depending on your specific campaign goals, available ad types include;
In-feed ads
Branded hashtags
Top view ads
Branded effects
Brand takeovers
At LeadsBridge, we have a TikTok custom audiences feature incoming, designed to help you reach TikTok users who have previously engaged with your brand elsewhere.
5. Start a hashtag challenge
With a median engagement rate of 17.5%, branded hashtag challenges are one of the most popular features of TikTok marketing for small businesses. This tactic can catapult your brand engagement, making it simple for your business to integrate itself into the platform's culture whilst simultaneously amplifying interaction.
This creation of user-generated content affords your business the opportunity to connect with your audience, whilst collecting content that can be leveraged across multiple other platforms and campaigns.
6. How-To videos
Educating followers is a clever method of showcasing your expertise and boosting brand authority within your industry. Creating simple how-to videos is the most simple, yet effective, way to go about achieving this.
It is wise to start by selecting a pain point your audience may have to address and demonstrate how they can remedy this in a short series of steps. The more creative these videos are, the more their shareability will increase.
7. Share case studies and testimonials
Customer testimonials are an undeniably powerful marketing tactic, with 95% of leads stating that reviews have a direct influence on their final purchasing decision.
Creating video content of customers discussing their experience with your company and reviewing your product can boost engagement on your TikTok small business account and drive conversions.
Not only does this increase your brand's social proof, it reinforces trust in your business and helps to encourage leads who have not committed to a decision to move forward with a purchase.
8. Show before and after shots
Before and after transition videos are particularly popular on TikTok's short-form video format as they showcase quick positives that prospective customers can achieve for themselves.
This type of content piques interest and people feel compelled to remain for the short period of time remaining in order to witness the end result. The before and after hashtag currently has 26.7 billion views on the TikTok platform.
9. Go behind-the-scenes
Customers relish the opportunity to secure an exclusive look into the inner runnings of a business, which is why behind-the-scenes content rarely fails to capture attention.
This will help differentiate your business from competitors, as users will appreciate your willingness to show the more "unpolished" version of your brand, fostering a perception of authenticity.
To create this content, you may consider sharing footage from the office, stories of when your business experienced failure and how you overcame this or insight into the production of your product.
How to target the right audience for your TikTok small business account
Quality content is an integral part of any successful lead generation campaign. However, your content is only truly valuable when it is being presented to the correct audience. This is why it is imperative to ensure your targeting strategies are actionable, well thought-out and insightful.
When beginning to create a targeting strategy, the most important questions to ask yourself are this – Who is my target audience and what factors define them? This can include their needs, interests or pain points.
Once you have established these characteristics, you can begin to use your content to connect with specific user groups and subcultures whose values and ideas are aligned with that of your brand, enabling you to develop relationships that go beyond the demographics of location, age group, etc.
Let's explore three of the following targeting option available within the ads manager of your TikTok small business account;
1. Demographics
Demographic targeting affords businesses the opportunity to target their advertising toward users based on specific characteristics, including age, gender, location and language.
Within the TikTok ads manager interface, you can secure a vast reach of user's interest by focusing your targeting activities around these aforementioned groups.
2. Interests & Behaviors
Content can be geared toward target audiences based on the behavior on the TikTok platform, such as the type of videos they typically consume, which profiles they visit most frequently and what content prompts them to leave comments.
Narrowing these actions down will allow your business to determine which audiences have an increased likelihood of completing a purchase. This is due to your ability to deliver content to users who are consistently in search of and engaged by those type of videos.
3. Device
TikTok ads manager allows you to target leads based upon their device specifications, which can help to further define your ideal audience. This particular targeting option is especially useful for businesses operating within the electronics and gaming industry.
Device targeting options include device model, carrier, operating system and the system version.
What are TikTok Custom Audiences?
Aside from the aforementioned options, there is one prominent targeting strategy that you can use to define the ideal audience for your TikTok small business content.
This is TikTok Custom Audiences.
TikTok Custom Audiences is a targeting option that enables your brand to reach users that have previously interacted with your content, or have a prior knowledge of your business outside of the TikTok platform. The custom audiences feature allows you to upload your own customer list and begin retargeting those leads.
Let's say a user visited a product page on your website, but abandoned the decision to progress any further. You can now upload that user's information to TikTok and display relevant product ads that encourage them to re-interact.
This strategy helps to decrease the loss of leads, increase brand awareness and transfer app engagement across various other platforms. It is important to note that in order to utilize the capabilities of custom audiences, you are required to have a minimum audience of 1,000 people. Therefore, you must ensure that your contact list has sufficient user details before you can begin to re-target.
How Leadsbridge can help your TikTok small business account
As an official TikTok partner, LeadsBridge's upcoming TikTok Custom Audiences integration will enable your business to connect your audiences from other platforms where you hold a presence to TikTok and target them there.
There are a range of tools and application that you can make this connection with, including;
Email marketing tools to target customers signed up to your email list.
Alternative social media platforms to target users who have engaged with them, such as Facebook and LinkedIn.
Customer relationship management systems to reach your most loyal customers
Spreadsheets and CSV files, including Google Sheets, to help you target prospects who exist on lists that you have manually created.
This integration, facilitated by LeadsBridge, will simplify the creation of custom audiences and streamline your business's ability to increase brand awareness and expand reach. Additionally, LeadsBridge's TikTok lead generation integration gives you the opportunity to convert the interest of users who have discovered your brand on TikTok into leads within the sales funnel.
This is carried out by creating an instant form that is sent to users once they have clicked on your TikTok ad. This form collects their details, and provides insightful information that you can then use to create nurturing campaigns that encourage conversion.
Key takeaways
TikTok is one of the most popular social media platforms today, having become the go-to application for most mobile device users. This means that businesses now have an opportunity to target their audience in a location where they already exist.
By leveling-up your marketing efforts on your TikTok small business account and leveraging lead generation to acquire qualified prospects, you can watch your brand awareness and engagement skyrocket.
Discover the full range of LeadsBridge TikTok integrations here.