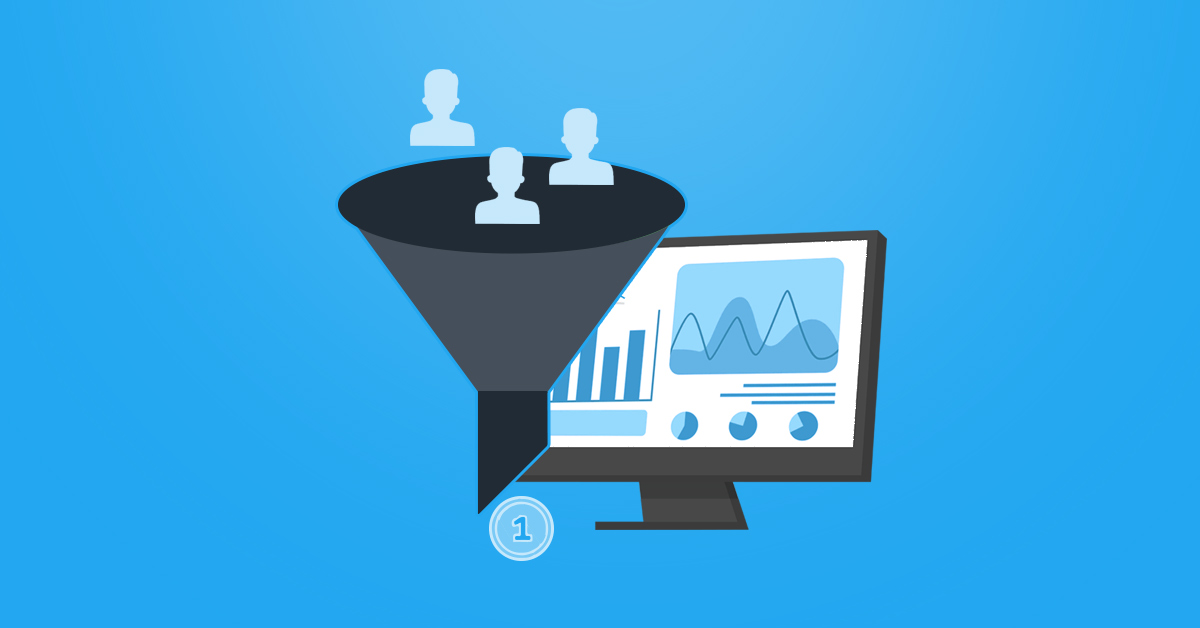 Digital marketing agencies are pros at helping their clients expand their reach and attract new leads, but can often hit a stalemate when they're trying to do the same for themselves.
This is largely because attracting clients as an agency requires a completely different playbook than the standard practices they may already be using to help clients, even if their clients are in the B2B niche.
In this post, we're going to take a close look at 6 strategies for lead generation for digital marketing agencies that can help you attract high-value clients.
1. Focus on High-Quality Lead Magnets
There is, unfortunately, no shortage of agencies out there promising to drive outstanding results, but they actually lack experience, strategy, and the technical knowledge to deliver on those promises.
Creating strong, high-quality lead magnets, therefore, is a powerful option when it comes to lead generation for digital marketing agencies. Not only are you creating a path in the digital sales funnel that works as an incentive for users to get in touch and share their lead information, but you're getting to showcase that you actually have the expertise that your site claims.
Lead magnets can include the following:
Webinars that go in-depth

with marketing strategies or detailed information your clients could benefit from

Checklists that walk users through crucial marketing tasks, like "# Things to Check Before Launching an Ad"

Ebooks, which can vary from 1000 words to 10,000+ words with actionable content

Worksheets, such as a worksheet to calculate your ideal ad budget or to develop buyer personas

Templates, including templates for graphic designs or writing templates for copy or blogs
Thrive Agency, for example, hosts fairly regular webinars on specific, timely topics that walk attendees through issues like marketing tips during COVID-19 or how to address negative reviews online.
Remember to have a simple, easy-to-use lead generation form for users to fill out in exchange for lead magnets. Keep it short, asking for their name, their email address, and something simple like company size. Users may not want to give out more information upfront. Check out this blog for Lead Generation Top Tools and Hacks to Land More Leads.
2. Use Content Marketing to Showcase Knowledge
There's a good reason why so many agencies use content marketing: It works.
Content marketing is another way to showcase how much your agency knows and what you can offer to clients while you're slowly building a relationship in a no-pressure environment.
Rankios.io has an excellent blog geared towards their target audience: Personal Injury attorneys.
Potential clients can find resources you've created, come to trust your expertise, and reach out when they realize that marketing is just too technical and time-consuming to tackle it on their own.
As a digital marketing agency using a blog for lead generation tactics, it's important to create content optimized for high-intent keywords that users may search for when they're either actively looking for an agency or when they're at the point of realizing they need one.
If someone is searching for something for "Facebook's Business Manager advanced features," they're likely looking to set up these features themselves.
If, however, they're searching for "Troubleshooting Facebook Ads" or "PPC copywriting tips," then they're actively looking for help improving campaigns that may not be working. These are users who would be more likely to hire an agency if they see the value.
3. Implement Account-Based Marketing Strategies
Account-based marketing is the practice of pitching and marketing directly to specific individuals or companies.
When you're using account-based marketing strategies, the ball is really in your court. You can research these potential clients extensively, reviewing their audience, their existing marketing strategies, and their needs.
You can then create value-specific pitches based on what you think they need, reaching out to key decision-makers proactively. In many cases, they're relatively easy to find on platforms like LinkedIn, where they're simply a message away.
If you have an agency that specializes in the health and beauty industry, for example, you wouldn't just run generic campaigns trying to reach "makeup businesses." Instead, you'd create dedicated accounts for individual brands like Maybelline, Sephora, and Clinique if they were your target audience.
This is an outstanding option when you want to reach qualified leads, because you're essentially taking the first few steps to qualify them before you even connect.
4. Run PPC Lead Generation Ads
Pay-per-click (PPC) ads allow you to reach users with who you may not have connected with otherwise.
You can use platforms like Google Ads to show up in relevant searches when potential leads are seeking services like yours. You can also use discovery-based platforms like Facebook or LinkedIn to generate demand where there wasn't any before, getting people excited about an agency even if they hadn't been considering it.
When it comes to lead generation for digital marketing agencies, there are three platforms you should test: Facebook, LinkedIn, and Google.
Facebook Lead Ads
If you're wondering how to promote digital marketing agencies on social media, Facebook Ads is a great option.
Facebook Lead Ads are a mobile-first ad format that allows you to collect lead information right on the platform without users ever having to leave.
Facebook Lead Ads can take advantage of retargeting campaigns so that you can show ads to users who have visited your page recently but who haven't actually converted. You can also use their targeting to show ads to users who work in certain industries.
The platform has an expansive reach, and their lead ads feature is particularly easy to use with the right integrations like our Lead Sync feature, which ensures that you never miss a lead that comes through the platform.
Lead Gen Ads on LinkedIn
LinkedIn has a lead generation ad format similar to Facebook's, where users can complete lead forms right there on the platform without having to navigate to a landing page off-site.
When it comes to digital marketing agencies, LinkedIn Ads is highly effective. It's a strong B2B advertising platform, as people are in a professional mindset when they're browsing the site. This helps put them in the right frame of mind, increasing how receptive they'll be to an ad from your agency.
And as soon as those leads come in, you can use LeadsBridge automation to push the new lead information straight to your CRM in real-time.
Whether you want to go for hyper-specific account-based marketing targeting strategies or you simply want to target key decision-makers in select industries, LinkedIn's job-centered targeting makes that easy.
You can target users at certain companies, in specific industries, or who hold distinct job titles. This puts you more in control of who is seeing your ad, allowing you to reach relevant users more easily.
Google Ads to Capture Demand
Facebook and LinkedIn are excellent PPC platforms when you want to reach out to users proactively. Google Ads can be used to capture people who are already searching for digital agencies.
Google search for a digital marketing agency to demonstrate lead generation tactics
These are often incredibly high-intent users, and if you get that click early on and you're a good fit, there's a decent chance that you'll snag the lead's information.
Google's lead form ads are exceptionally useful for this purpose.
Source: Google's lead ad forms make it easy for users to convert.
You can add targeting criteria to these ads, though since users are already searching for you, it's not as crucial as other platforms. What you should do, however, is test out multiple different ad groups based around keywords.
An agency that focuses on social media marketing, for example, might test out the following keywords:
Social media marketing agency

Digital social media agency

Social media agency

Social media services for small business

Social media marketing

Social media management services



5. Take Advantage of Marketing Automation
Automation is a marketer's best friend.
Marketing automation can help you improve the lead generation funnel for your digital agency while saving you a significant amount of time. It can automatically sync new users to your CRM, help with lightning-quick auto-responders, and continually show your ads to new users by updating ad lists.
LeadsBridge has extensive marketing automation tools that were designed to improve your lead generation process. We'll help you make sure that your lead generation tactics and efforts aren't wasted.
As soon as a lead comes in, we'll help sync it with your CRM and email software. Your sales team will be notified in CRMs like Hubspot, an autoresponder email can be sent out through platforms like MailChimp, and you'll be well on your way to landing that client.
6. Use Referral Marketing
If you're determining how to generate leads for marketing agencies at a low cost, take a look at referral marketing programs.
Referral marketing can help you consistently attract high-value and long-retaining leads and clients. Referred customers typically have an LTV that's around 16% higher than other customers, and B2B companies with referral report a 70% higher conversion rate and a 69% faster close time on sales.
Have an official referral program set up if possible, and display it prominently on your site.
If you don't want to go that route, you can also honor a discount off their next invoice, a discounted month of service, or a free add-on when clients refer someone to you who converts.
Final Thoughts:
Digital Marketing Agency Lead Generation
Digital marketing agencies typically specialize in connecting their clients with leads, but it's a whole new ball game trying to capture leads for their own business. With the right lead generation campaigns for digital marketing agencies and the right automation tools in hand, however, the process becomes much more streamlined and effective.
Ready to streamline your lead generation funnel? Discover our automated lead generation solutions for digital marketing agencies.