The real estate industry is one that evolves on a constant basis. It's a professional that demands that you keep up with the latest trends, and although it sounds like a daunting task, it has undoubtedly become much easier to follow recent market developments with the help of the internet and social media. One development that excites many realtors around the world is the prospect of millennial home ownership. As a generation that was brought up with technology from birth and a deeper understanding of how computers and the internet work, they have many different expectations to previous generations.
This means that millennial advertising ideas are completely different to anything that real estate agents have experienced before, and it often takes a millennial to know a millennial. If you're serious about getting into this lucrative market, then it's going to pay to invest your resources and do a bit of digging around to find the proper solutions. Luckily, we've done most of the work for you and can advise you on the best practices to target millennial home ownership.
In this article, we're going to be discussing some of the best millennial advertising ideas that will help you entice and excite the next wave of homeowners.
Utilizing Technology to Drive Sales for Millennial Advertising Ideas
When it comes to millennial advertising ideas, using technology to your advantage is going to make a huge difference in how successful your real estate business is. Let's face it, millennials understand technology and if you're still using outdated practices in your business, then you're going to be seen as an old and redundant real estate agent that has no place in the current century.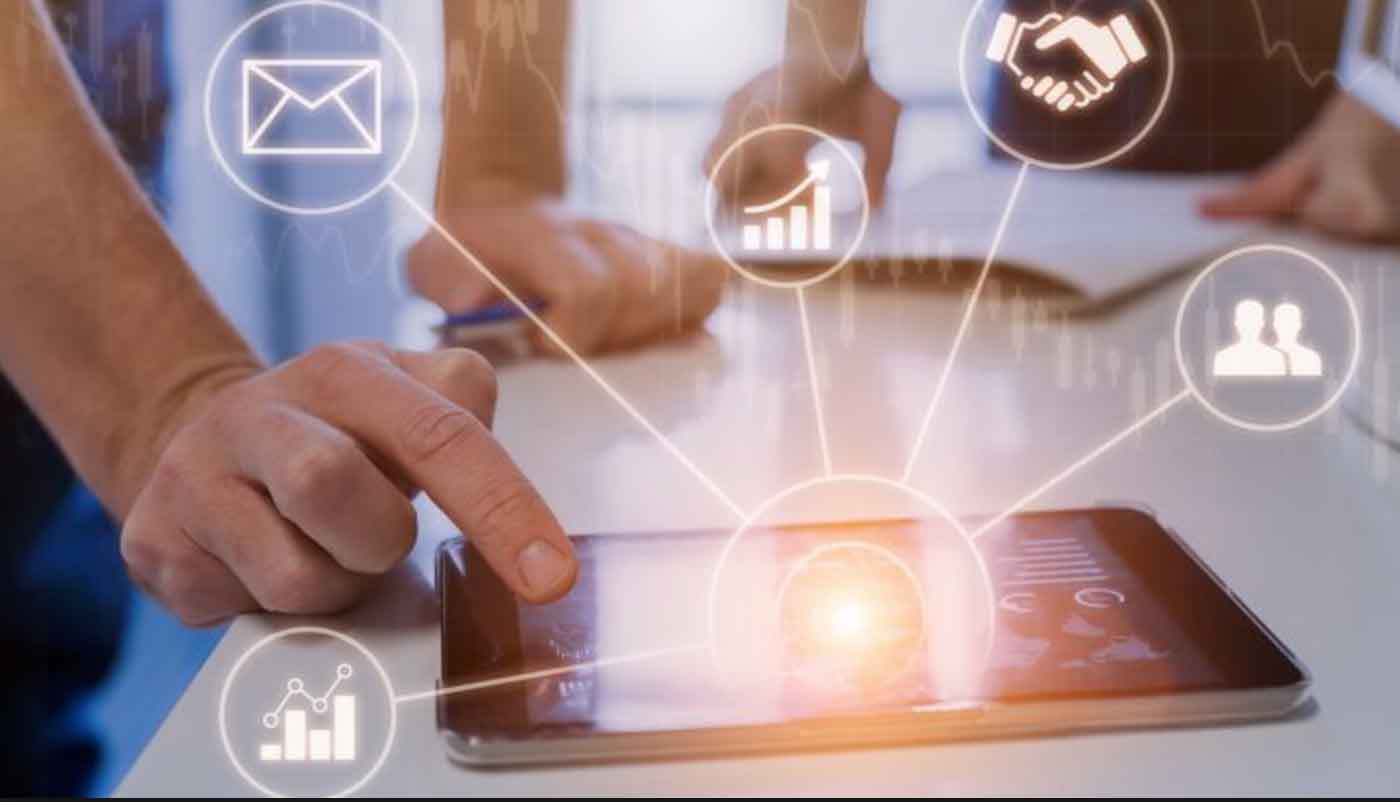 Technology will enable you to target your audience and customize their experiences far better than you could with traditional ideas. Millennial home ownership is a different beast to what you're used to from the previous generation, so here are a couple of unique ideas to help you drive sales and face the oncoming storm of millennial first-time buyers.
Make viewing properties easier – Technology has made it simple for us to record both video and images that can make viewing properties easier. Simply record a tour around the property you plan to sell, take plenty of pictures and upload these to your website and it will make it much easier to get a feel for a property before your audience decides to contact you to book a viewing. It's one of the most practical millennial advertising ideas that you can utilize.
Use mobile apps to enhance their experience – The best place to target millennial home ownership would be on mobile. Every millennial uses the internet and their device of choice is, without a doubt, the smartphone. It's portable, it does everything they need and it makes viewing and browsing properties incredibly simple, making the perfect platform for your millennial advertising ideas.. If you want to enhance their viewing experience, then make sure you focus on creating mobile apps or at least tailoring your website to smartphone and tablet users.
Take advantage of your website – Your website can be used for many different things. You could set up an online application, you could list properties and you can even write blog posts that convert traffic from Facebook and other social media platforms. It's important to utilize your website as much as possible, so make sure you have a dedicated team working on your millennial advertising ideas.
You may have noticed that a common theme for millennial advertising ideas is to utilize the computer and the internet as much as possible. There's currently no way to get around this. If you want to connect to as many millennials as possible and show off your properties, then you absolutely need to utilize the internet as much as possible.
Make sure you appeal to not just internet users, but mobile users in particular. With the majority of internet users accessing the web from mobile, it's going to be incredibly important that you target these smart devices and tailor the experience towards them–just remember not to neglect desktop users in the process when promoting millennial home ownership.
Get on Social Media for Millennial Advertising Ideas
Social media is arguably the largest platform for any realtor to use for advertising. Millennial home ownership is going to be mainly focused on digital advertising and social media is where most millennials will be exposed to the world.
Social media is a fantastic platform to discuss millennial home ownership, showcase your latest properties, to get people interested in buying the homes you offer and also to inform people about things they didn't know. For example, if you specialize in single-story homes, then you might have a list of advantages that make single-story homes better or more convenient for millennials than high-rise apartments or larger two to three-story homes. Millennial advertising ideas are going to be heavily reliant on appealing to their needs and tastes, and in many cases, this means enabling them to live a fast and relaxed lifestyle with plenty of room for growth in the future.
If you aren't already on social media then it's going to be hard to break into the scene. You'll need to mix clever original content with beautiful images of your properties in order to create the perfect millennial advertising ideas.
Give Your Business Personality
Millennial home ownership isn't just about purchasing a home anymore. In the past, people didn't care about the businesses they dealt with, but with social media becoming more important to our daily lives, it's crucial to give your business a personality.
Whether it's tongue-in-cheek jokes on social media or advertising properties to your audience in a trendy and joking way, it's a good idea to mix your millennial advertising by adding some spice here and there to show that your business has personality. However, that's not the only way to appeal to a wider audience.
In addition, more and more millennials are becoming concerned about the values that businesses have. We've seen it already in the food industry, where organic, free-range and even vegetarian or vegan options are shining and carving a whole new niche in the market. While these were already part of the food industry in the past, millennials have widened that niche and made it possible for more businesses to flourish.
If your properties are made from sustainable materials, or if some of your proceeds go towards charity, then you're far more likely to get the attention of millennials because they want to know that the business they're dealing with has a side that cares about the environment and the world, not just themselves.
A business without a personality won't be a good fit for millennial advertising. It's crucial that you mingle with millennials and understand that they want more than just a home–they want a business they can identify with.
Revise Your Targets for Millennial Home Ownership
Lastly, don't treat millennials the same way that you treat the rest of your audience. It's imperative that you create separate millennial home ownership advertising targets because you're dealing with a completely different group of people.
Some millennials are looking for small single-bedroom homes in popular cities for the sake of work. They're not looking to start families and they probably don't care about a garage or swimming pool, and you can make use of this idea for your millennial advertising ideas. You need to remember that these millennials are highly efficient and often frugal people that want the best deals. This is why it can be an effective strategy to educate them on millennial home ownership.
They're looking for homes that are within close proximity to local amenities, that have fantastic internet speeds for their at-home business dealings and are also close to public transport. These are the types of millennial advertising points that you should be focusing on. In other words, you need to personalize the home purchasing experience to fit millennials.
By understanding that millennials are completely different to most home buyers, you'll be able to fine-tune any advertising that you do, thus creating more relevant adverts that have a higher chance of being noticed by your intended audience.
Another point to take advantage of is how your audience loves to learn. Millennials are information sponges and they absolutely love to learn new things, especially if it's relevant to millennial home ownership or their own interests. In this case, teaching them about home ownership is incredibly useful and, in some cases, could convince them to make a home purchase.
For instance, if your website has a blog attached to it, then writing an article such as "Most exciting things to do in the area for summer" will get them excited and help them imagine what life would be like living in a property in the area that you write about. Similarly, writing an article on millennial home ownership and about how important public transport is to the environment and relating it to the properties you have for sale near public transport is a fantastic way to show that you care about the environment and also know how to target your properties at millennials.
Final Words
As with any business, it's important to be flexible and to mold your advertising around your intended audience. Millennial advertising ideas can be difficult to procure because your audience can easily be affected by the latest housing trends, so it does take some effort to keep up. However, if you're able to, then it can create many unique future opportunities for you and your real estate business to target millennial home ownership.
Check out our success stories!